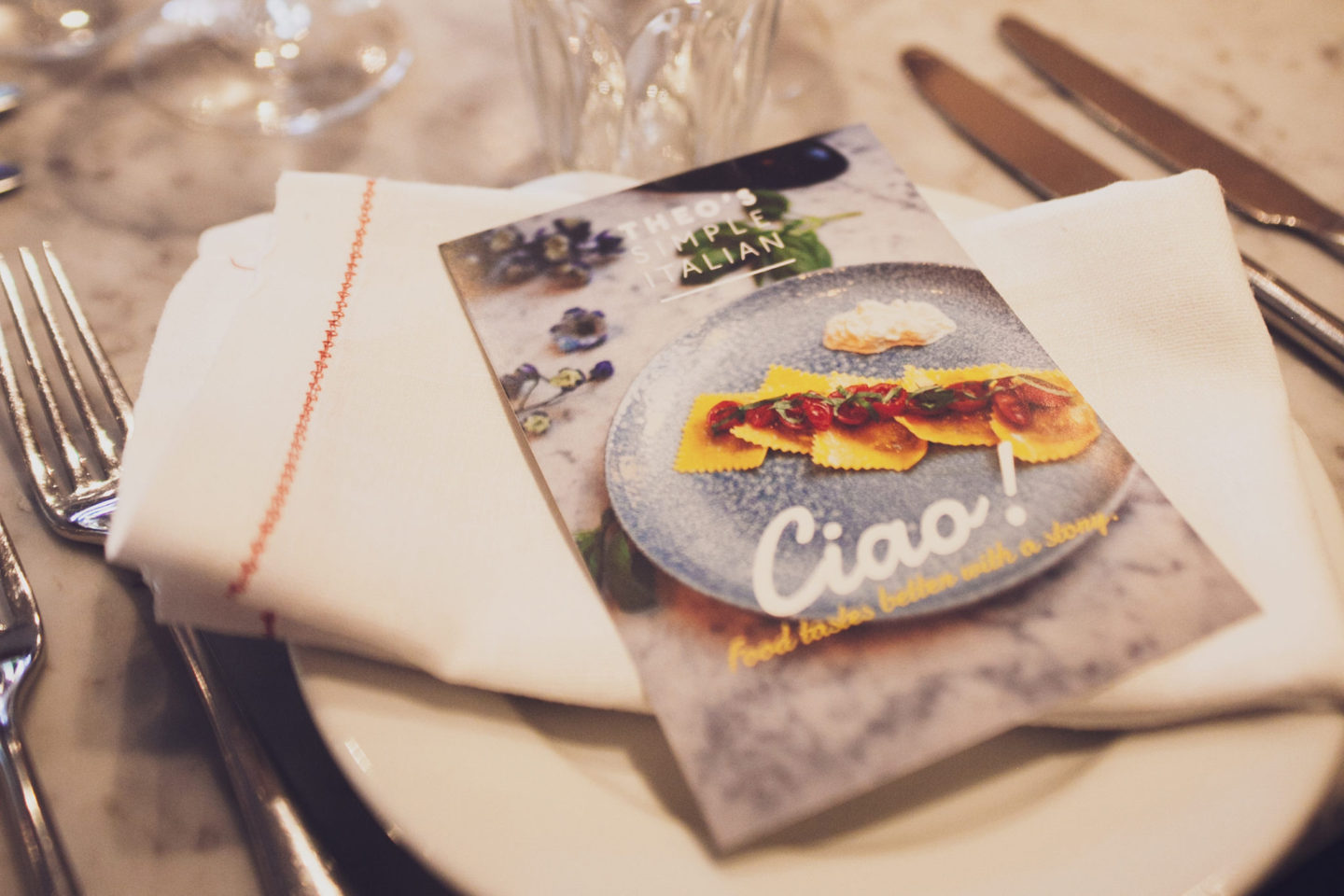 Last July 24th Tenuta Torciano landed in London for a special event in the company of the Michelin-starred chef Theo Randall, famous British chef and owner of some of the best Italian restaurants in London including Theo's Simple Italian at Earl's Court, where the event took place.
An exclusive summer tasting event with acclaimed chef Theo Randall and some important UK media & blogger including Sunday Times – The Dish, Absolutely London, Tiki Chris, London Edible, Table for Twins, By Invitation, London Unattached and Life's Loves, with authentic Italian dishes paired with the most exclusive wines of Tenuta Torciano Winery.
Theo's Simple Italian, following the many awards of the first restaurant opened by Theo Randall, – Theo Randall at the Intercontinental – including the "Best Italian Restaurant of the Year" from the London Restaurant Awards and the highest ranked Italian on the Sunday Times Food List, opened in 2015 and the restaurant has gone from strength to strenght-known for its authentic flavoursome and soul-warming Italian dishes. The restaurant is celebrated for its use of top quality ingredients to make the perfect flavour combinations.
During the evening the chef explained the dishes of the special summer menù prepared by Theo and his team. The meal is a celebration of classic family and friends dining: informal surroundings, great food and great company, life's indulgent pleasures.
Each course has been expertly paired with the Tuscan wines of Tenuta Torciano, for a fun and engaging tasting. Grilled Octopus with Vernaccia di San Gimignano, Panzanella & Burrata with Chianti Classico and Brunello di Montalcino, Carpaccio di Bresaola with our Super Tuscans (Cavaliere, Baldassarre, Bartolomeo), Ravioli di Melanzane with the best vintage reserves of estate (Terrestre, Brunello 2011, Terrestre 1996, Terrestre 1997), all accompanied and seasoned by our Extra Virgin Olive Oil (cold pressed) and a special selected Balsamic Vinegar.
It was a real pleasure and honor for our family to bring the Tenuta Torciano Wine School to the United Kingdom. A heartfelt thanks to all the staff of Theo's Simple Italian and chef Theo who welcomed us with great kindness, and to all the people who have decided to spend a magical moment with us and our wines during the evening, always with a smile.
Tenuta Torciano organizes private Wine School events all over the world with the main objective of sharing our passion for wine and Tuscan traditions, and to promote the Italian wines and the food culture in the world. If you are interested in organizing a Wine School with us, visit our website torciano.com or write to: wineschool@torciano.com.
See you soon!
EVENT GALLERY