Tuscan wine lists can be tricky even if you're fairly knowledgeable about wine – here's how to tackle them and get the best out of your sommelier.
It is a situation that many of us have experienced at one time or another – sitting in a restaurant holding a long wine list, trying to make a sensible decision that will not raise your room mates' eyebrows. Wine can bring out the worst in people: anxiety, snobbishness and desire to impress, but it need not be so. Going to a restaurant shouldn't seem like a test; it's an opportunity to learn something new, find something you like and chat with a professional whose job it is to help you. And our task at Tenuta Torciano is precisely to help you on how to choose the right wine, how to taste it and how to combine it with food. It is our mission.

Ask the expert
Our sommeliers and wine instructors are here to help you and share their knowledge. They have worked incredibly hard to increase their understanding of the wine world, and they will be able to give a professional answer to all your questions. It is more interesting for a sommelier to help someone who has his questions, and very few guests will know everything there is to know about wine. Asking specific questions about the region, the producer, or the grape gives the sommelier the opportunity to show off how much they know. They will enjoy telling you, and you will learn in the process, storing up knowledge for the next time you have to order.
Don't trust the prices
The most expensive wines are not necessarily the best, as it is not the best choice to always order the cheapest wine. Less full-bodied and lighter wines can be a good bet but let's not forget that wine is extremely personal. What is good is not always good, but only what you like is good.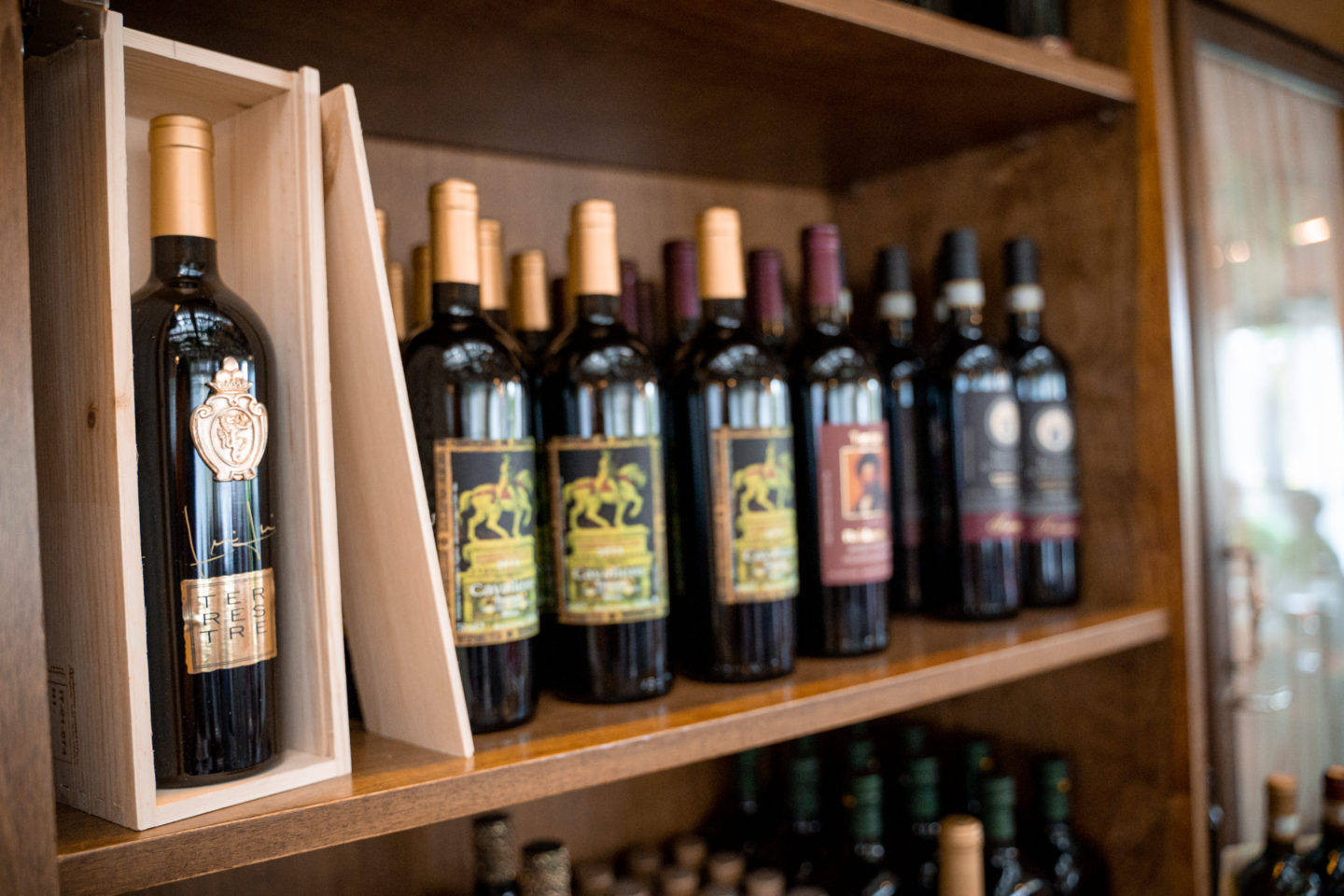 Try different types of wines
Make sure you bring more types of wines at home – it's less of a cost commitment and you can take notes on the ones you like and find something similar on a wine list when you're at your home restaurant. A wine you already know you like can be a great starting point for a sommelier trying to figure out how to help you. It can help familiarize you with the different wines of Tuscany, Brunello di Montalcino or Bolgheri, for example. Or Vernaccia di San Gimignano, Chianti, Chianti Classico, Super Tuscans and the Dessert Wines. So you can increase your future choices in front of a long wine list.
Know your food pairings
A basic understanding of food matching principles may also be helpful. The goal is to best match the flavor profiles of food and wine, ie desserts should be combined with sweet wines or create a contrast between them. Fatty foods, for example, work well with high-acid wines – Chianti Classico Riserva or Brunello di Montalcino – and something really light like fish, vegetables and some cheeses works well with passionate grapes like Vernaccia di San Gimignano or Pinot Grigio. Seasoned cheeses, rich fish and white meats like chicken or turkey always go well with white wines, light red wine like Chianti and also with Prosecco or Sparkling Rosé. The large and tasty dishes require large and tasty wines, so that the taste of the wine is not lost on the plate: this is the principle behind the combination of steaks with a full-bodied and spicy Cabernet Sauvignon, as our Bartolomeo Super Tuscan. This is what we do at Tenuta Torciano, we help you combine all the wines – from the lightest to the most full-bodied – with different types of food to better understand all the flavors and the best combinations when the wine goes with the food. Only with the wine & food pairing you will be ready to understand well what are the best wines to order at the restaurant or to buy when you have to prepare a dinner with friends and families.
Ask for a sample
When it comes down to it, personal taste rules all. Even if you know you like a Super Tuscan wine, there's no guarantee you'll love the particular example on the wine list. Asking for a sample allows you to make a decision confidently, and there is no need to justify rejecting a wine on any other grounds than that you don't like it.
When you visit the Torciano estate you will discover all the secrets of wine & food pairing, learn the glass etiquette and recognize all the flavors of wine in a sober, informal and joyful environment. So when you return home you will have all the knowledge on how to choose the best wine at the restaurant or which bottles to buy again when your personal cellar is empty.
To order our bottles visit the website: www.torciano.com/en/shop