"Mental Health"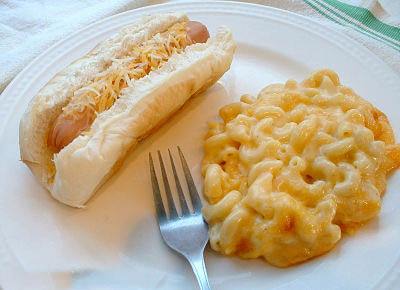 Many thanks to our friend Andy that send us  this appetizing  recipe.
Send your recipe to cinzia@tenutegiachi.com
— — —
"Mental Health"
INGREDIENTS:
1 Pkg of Pork Hot Dogs
1 Lb Bacon
1 lb Pkg of Elbow Macaroni
1 lb Velveeta Cheese
Butter….Lots of Butter
1 Pkg of White Bread Hot Dog Buns
Catsup & Mustard to Taste
Sweet Relish
1 Six Pack of Beer
1 Bottle of Torciano Wine (Any kind of Red)
Directions:
Wrap Hot Dogs in Bacon and grill
Toast Buns on grill when Bacon is crisp
Meanwhile: Fix Mac & Cheese however you like it using ingredients listed. You may add anything else you like to your preferred Mac & Cheese recipe.
Drink lots of Beer and Tenuta Torciano Wine while grilling and eating.
I guarantee a wonderful experience and mental relaxation.  Enjoy your life and have fun.
Food £ wine pairing: Chianti Classico

— — —