Our Welcome
The visit allows an insight into the reality of the Vineyards of Giachi family from the point of view of the territory of belonging and from the wine with a wide tasting. Interesting is the landscape and architectural context, the barrel room, wine cellar and tasting rooms both inside and outside the garden.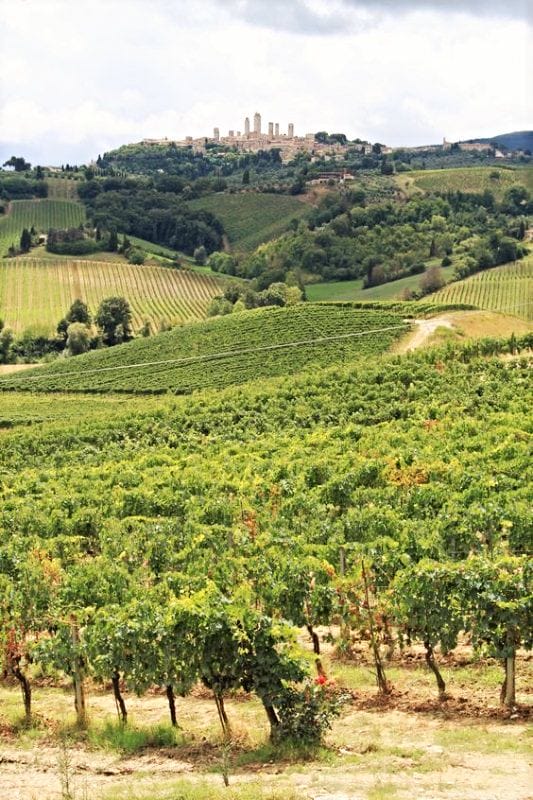 First step of the visit: the vineyard
In particular you will appreciate the ancient Vernaccia Vineyard San Gimignano, still implanted under management by Romano Giachi in 1996, from which originates the name of the wine named "Poggioaicieli" one of the most famous wines of the area; we are one of the vineyards dedicated to grape Vernaccia di San Gimignano with a revolt exposure between South and South East. Do not miss a visit to the Sangiovese vineyard.
The garden Vineyard
This new spiral vineyard is capable of combining production with the aesthetics and tradition, has become an attraction for the "maniacs of the discovery".
It is a harmonious succession of rows of vines arranged in a spiral circle, in an intermittent motion from an island in the central stone, as a vantage point to enjoy this spectacle of nature.

Second step of the vist: the cellar
Visit with prepared guide that covers the Company's historical Tenuta Torciano and the current production line. Built on a 1.5 / 2 hour period in which you will have the opportunity to taste wines of our production.
Third step of the visit: Tuscan lunch with winetasting school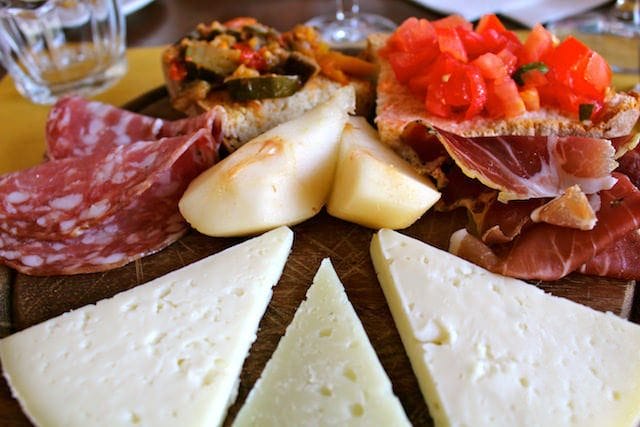 Menu of the event

Appetizers
Tuscan salami and cheeses, bruschetta and snacks
First Course
Truffle Lasagna or Tuscan Ribollita
Second Course
Roast meat with roast vegetables
Dessert
Cantuccini Biscuits with Dessert Wine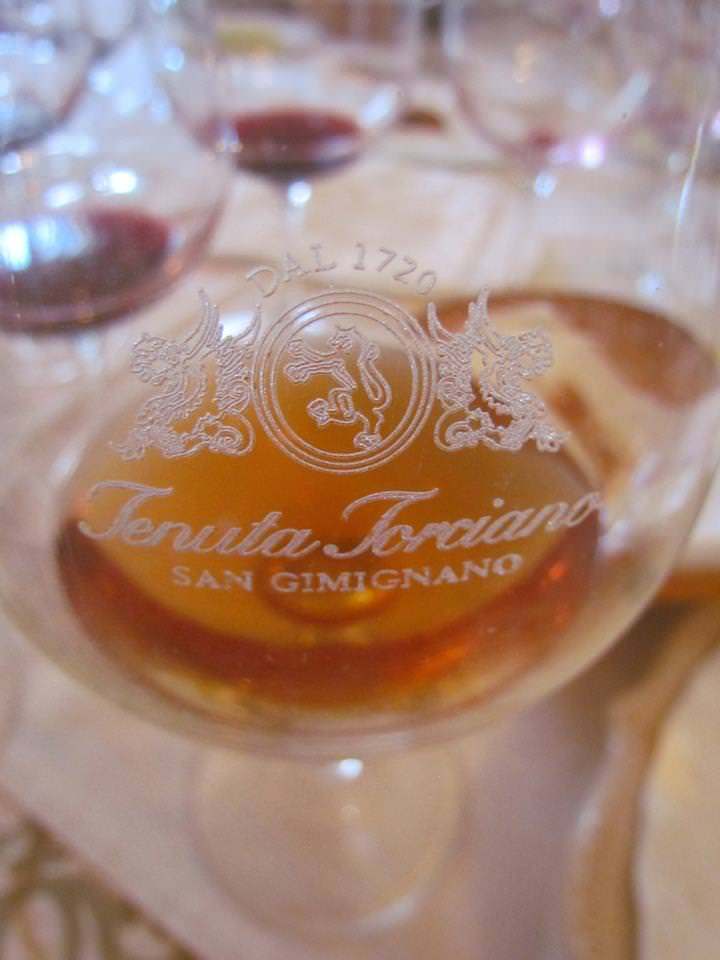 Fourteen products to taste
•             Brunello di Montalcino D.O.C.G.
•             Cabernet Bartolomeo Riserva I.G.T.
•             Merlot Baldassarre Riserva I.G.T.
•             Syrah Cavaliere Riserva I.G.T.
•             Vernaccia of San Gimignano D.O.C.G.
•             Chianti D.O.C.G.
•             Chianti Classico D.O.C.G.
•             Chianti Classico Riserva D.O.C.G.
•             Vino Nobile di Montepulciano D.O.C.G.
•             Rosso di Montepulciano D.O.C.
•             VinBeato – Dessert Wine
•             Extra virgin Olive Oil
•             Truffle Olive Oil
•             Pepper Olive Oil
•             Balsamic Vinegar Selected
Who can participate in this?
The visit is aimed at a broad audience of both fans of people who wish to make a first experience of wine culture: includes the presence of an experienced local guide and our agricultural practices and cellar.
The duration of the visit with a tasting and lunch is about two and a half hours.
We do not accept groups of less than 6 persons.  Starting time: 10:00 am
Only in the event of the visit will be postponed by bad weather and rain
Reservation to be made at least one day's notice.
Booking is needed for this event.