Brunello di Montalcino is made with 100 % Sangiovese grape – with Italy's highest DOCG classification. Brunello is made with a local Tuscan type of Sangiovese referred to as Sangiovese Grosso, or Prugnolo Gentile. It's noted for having thicker-skinned berries and the Brunello produces wines with exceptionally bold fruit flavors, high tannin and good acidity. The fruit is a highlight to the enduring popularity of Brunello di Montalcino, but are the tannins and acidity that extend the life of this beautiful wine, so it reaches perfection a decade or more later. It's worth the wait and, because of this, it's one of those wines to try at least once in your life!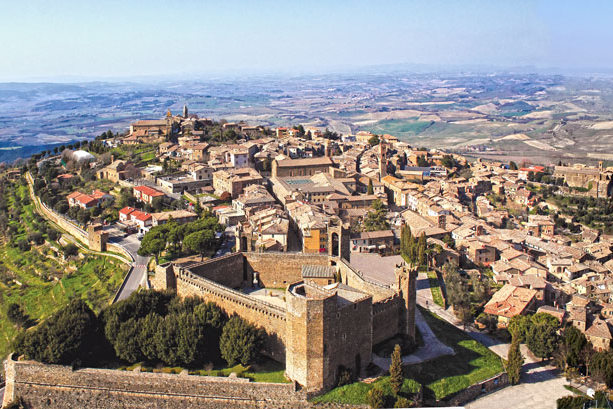 Tasting Notes
Very long aging in cask is one of Brunello 's strengths: the minimum aging is 2 years, but the wine can only be put on the market after January 1st of the year following the end of five years, calculated considering the vintage of the vintage; the years increase to six for the Riserva type (the period imposed to be regulated longer than any other Italian wine). When you taste it, Brunello di Montalcino exudes earthy notes of espresso and tilled soil along with mouth-gripping tannins. It's a bold wine, but because of the high acidity it ends on a tart, astringent note that will have you licking the insides of your mouth. This astringency is why most reviews suggest a drink-by window several years after its release date.
With thew aging the wine has aged and been softened by time, our Brunello is more ravishing than ever. With 10+ years of age, Brunello di Montalcino drops the fresh fruit flavors to reveal sweeter notes of dried figs, candied cherries, hazelnuts, and sun-baked leather. The tannins turn chocolate and the acidity is succulent.
Brunello di Montalcino has a peculiar color, ruby red tending to garnet, basically drained precisely because Sangiovese grapes have this characteristic. The perfume is very complex, it mixes spicy notes with fruity and floral notes (mushrooms, undergrowth, cooked plum, cherries, violet, licorice, cinnamon…).
In the mouth it is soft, warm and persistent, with a strong initial impact that gradually softens as it remains in the glass, it is a wine with great evolution, which changes if drunk after hours or even days. It goes well with red meats and game (hare or wild boar), mushroom and truffle dishes, very mature cheeses, but it can also be drunk as a meditation wine.
Wine Facts
There's more to Montalcino wines than just Brunello. As you'll see, Rosso di Montalcino offers an outstanding alternative, not only because it uses the same grape, but because the Consorzio has such strict regulations, several would-be Brunello wines are declassified into Rosso level instead.
A great deal of the style and quality of Montalcino wines is dependent on the altitude where the grapes grow. Montalcino is perched on top of a hilly area and the vineyards fan out down the hills and range in elevation from about 1640 ft (500m) to 490 ft (150m). There are some exceptions due to the vineyard site, but generally. Towards the base of the Montalcino hills along the river Orcia (Val d'Orcia) there are thicker deposits of clay which produce wines with bolder color, tannin and more intense black fruit flavors. Due to their natural intensity, these wines tend to do well with modern oaking strategies. The vineyards in the higher elevation areas have much shallower soils of rocky shale (called galestro) and clay and produce lighter-bodied wines with more red fruit and floral aromatics. Due to their natural elegance, wines from these areas do well with more traditional aging regimes.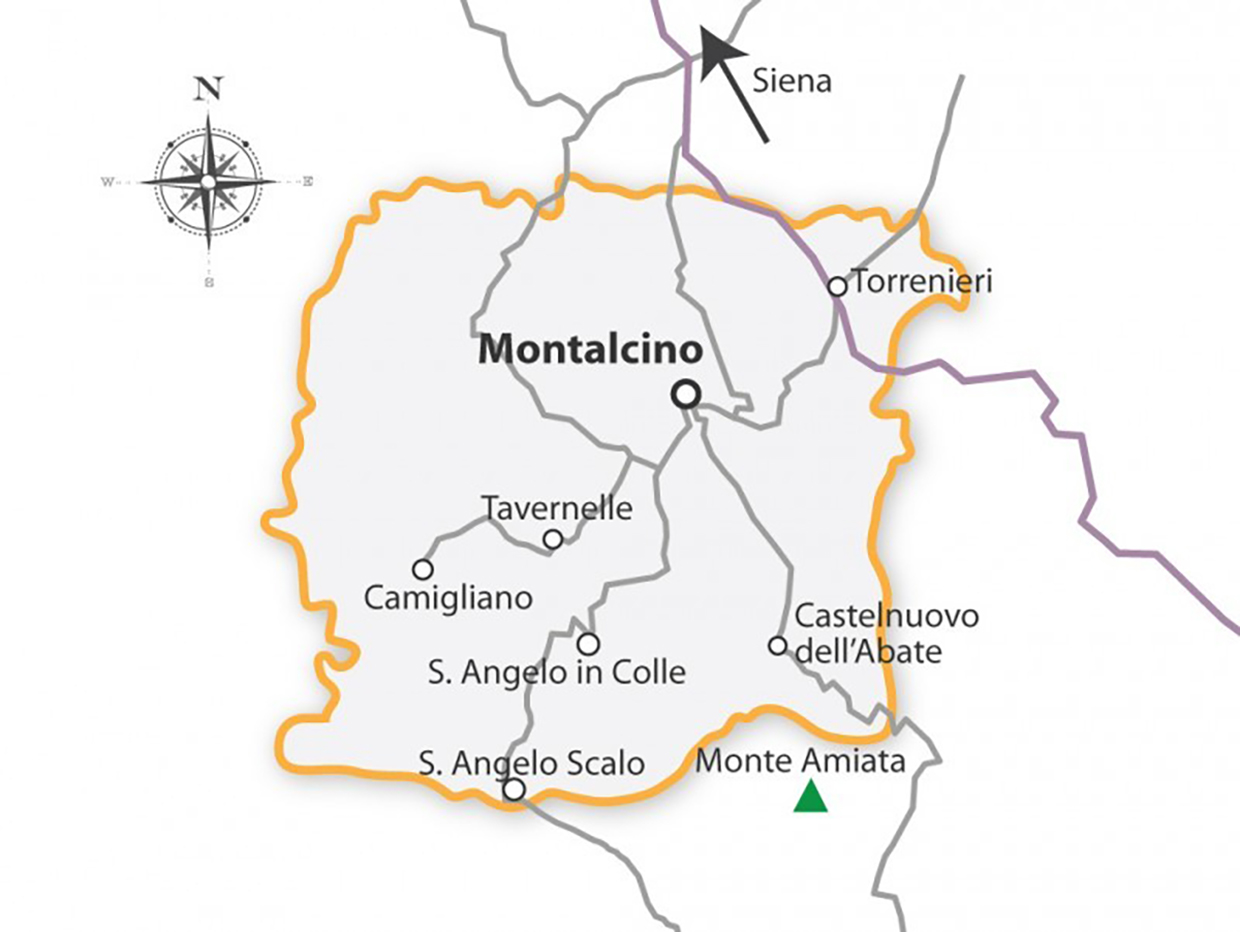 Our Torciano Brunello di Montalcino
Discover our prestigious Brunello on:
Shop now: www.torciano.com/en/shop/