On February 14th fall in love with our extra special Valentine's Day tasting. Whether it's for a special someone you love or a gift for you, choose your favorite wine for this Valentine's Day and drink it with the person you prefer. Purchase by February 1st to receive your wine case in time for Valentine's Day.
This fantastic box includes 6 bottles of Vino Nobile di Montepulciano and 6 bottles of Vernaccia di San Gimignano, ready to be delivered straight to your doorstep. Register on our website and earn points to reward yourself with other Torciano Products, many celebrations are around the corner, make sure you have your wine!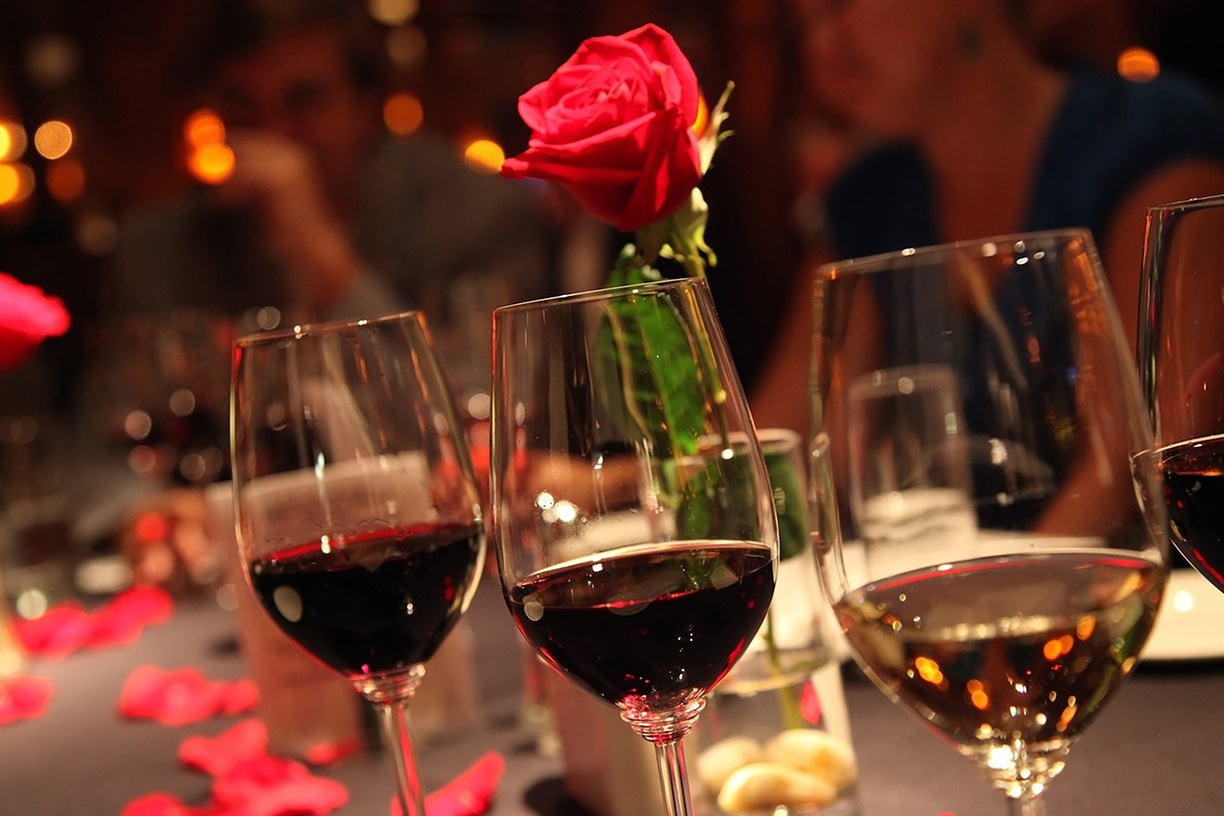 Vernaccia di San Gimignano Goldvine
In 2016 Vernaccia di San Gimignano DOCG turned 50 and celebrated its great tradition looking to the future. For this celebration, we decided to prepare a selected production of Vernaccia di San Gimignano 2018.
"GOLDVINE" by Tenuta Torciano is a fresh and delicate wine with an indisputably sweet character. Its complex notes start with cheerful aromatic bouquets of white flowers, such as pear and honeysuckle flowers, decidedly exciting, strengthened by a flowery accord of violet and ending with a full flavor of citrus aromas and a slight hint of almond that persists in the mouth with panache. Enclosed in a bottle-jewel, with a golden silhouette that recalls the typical Florentine architecture of the dome of Florence cathedral.
Drawing on the need to spread the Italian wine culture and a constant reinvented creative taste, Tenuta Torciano Winery accompanies contemporary men and women in their search for quality and beauty.
Discover our new white wine: a contemporary amulet.
Notes: Straw yellow color with a balanced, dry and fragrant flavor.
Nobile di Montepulciano
A full-bodied but fresh wine, which recalls luxurious classic flavors reinterpreted in the contemporary era. Essences of red fruits, cherries, a hint of licorice, herbs and blueberries make up a strictly personal symphony of aromas. The intriguing sweet spices give a well-defined, round and elegant taste with silky tannins and a long finish on the palate.
This wine is produced with selected Prugnolo grapes, characteristics of the Montepulciano area. The 2016 vintage was a regular season, with a slight maturation and a season finale with some rain. So, the result is a more elegant Sangiovese than ever, which enhances its earthy and spicy tones. The bouquet opens with aromas of berries with distinct mineral tones, which define and outline the aromatic offer. It reveals good complexityin mouth, its color is an intense ruby, a bright color tending to garnet with age.
The Vino Nobile di Montepulciano is the ideal companion for game and aged cheeses. Excellent with pasta with tasty meat sauce, roasts, finely sliced ​​raw meat and pecorino. This wine is the right choice to try a fantastic Tuscan wine that represents the original taste of this area.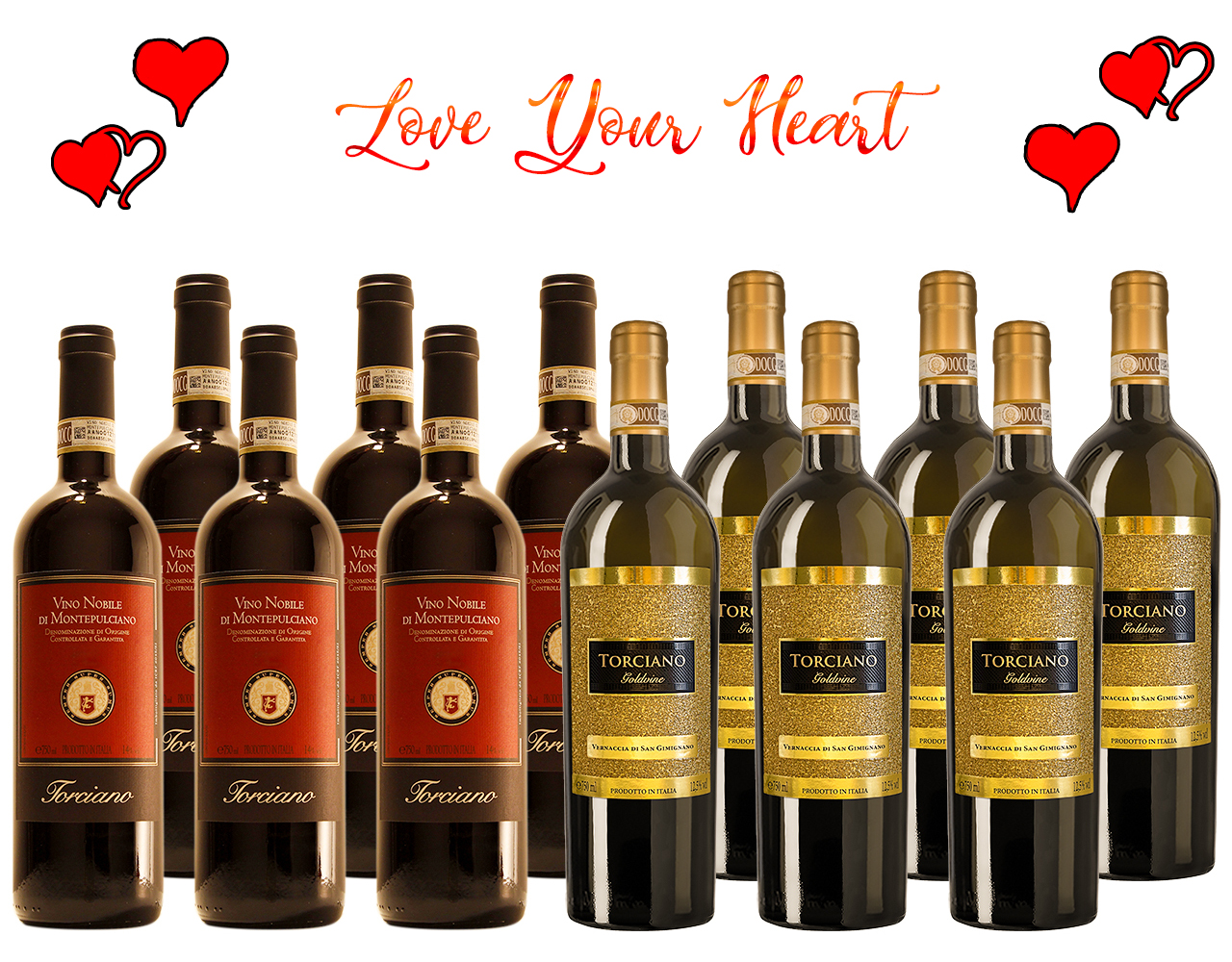 Located in the heart of the Tuscan hills, Tenuta Torciano exists since 1720. Its history has seen 13 generations of winemakers who have been able to create high quality wines, where knowledge of ancient cultivation methods is combined with modern technologies. Today the historical production of the estate includes the most famous denominations of Tuscan wines located within the various properties: Vernaccia in San Gimignano, Sangiovese in the Chianti area, Brunello in Montalcino, Bolgheri in Livorno, Morellino, Malbec and Petit Verdot in Scansano, and also some olive groves, for the production of DOP and Chianti Classico oil.
Torciano products respond to the characteristics of quality, excellence and originality, with the aim of emphasizing the concept of "Made in Italy".
Pierluigi Giachi is at the same time owner and oenologist of Tenuta Torciano and carries on the centenary tradition together with his wife Luciana and children. Tradition, passion, instinct and love are the principles that have characterized the management of the company by the Giachi, which in 2020 celebrates its 300 years of activity, during which the art of making wine has always been handed down from father to son.
2020 will therefore be a very special year for Tenuta Torciano. To celebrate the 300th anniversary of the estate we will organize special tastings in the vineyard or in the cellar for all our VIP customers who will come back to visit us and themed events with lunches and tastings in the cellar or outdoors. Come and visit us on February 14, 2020 for the special Valentine's Day tasting.
For more information, send a message to: booking@torciano.com or torciano@torciano.com