A typical Tuscan recipe that requires few ingredients: quality meat, pepper and time to devote to the kitchen.
A very simple dish to prepare, but that makes us rediscover the pleasure of spending time in the kitchen, sipping a glass of wine, while the meat cooks softly on the fire.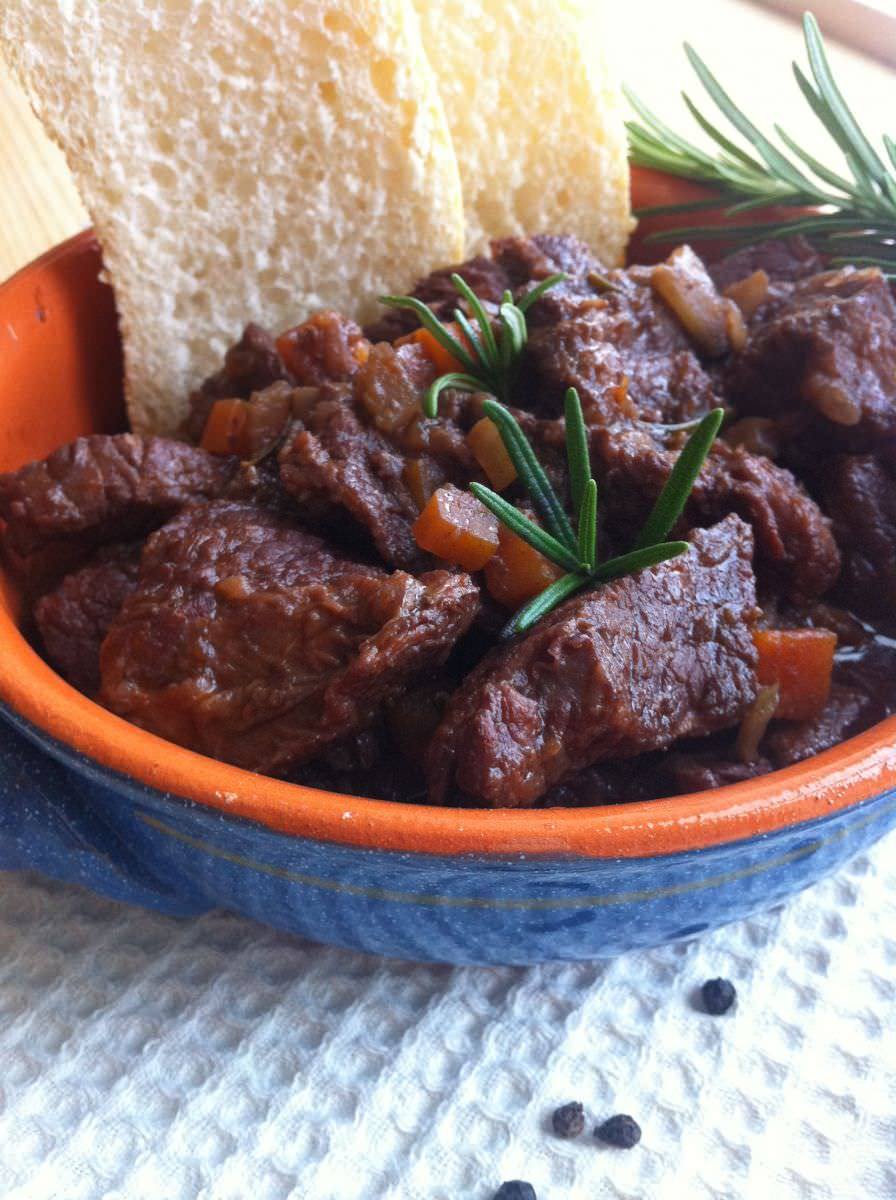 INGREDIENTS
Beef muscle: 600 gr
Red wine: 1 bottle
Garlic: 3 cloves
Salt: to taste
Black peppercorns: 1 tablespoons
Black pepper: to taste
Extra virgin olive oil: 4 tablespoons
PROCEDURE
First, cut the meat into large pieces, approximately 5 cm. Put the meat in a pot or a clay pot.
Add the peppercorns, the peeled garlic, the spices and cover with the wine.
Let marinate for an hour.
At this point, put a very low heat and cook for about 3 hours. If necessary, add more wine during cooking.
Turn a few times and let cook until the meat becomes very tender.
When cooked, season with salt and pepper.
Serve with slices of toasted Tuscan bread.
To serve with: black market deal