Wine sauces are prepared with wine as a primary ingredient and enriched with butter, herbs, onions, garlic and other spices. Several types of wines may be used, including red wine, white wine, but also spirits. Several types of wine sauces exist, and they are used in many dishes, including those prepared with seafood, white and red meats.
Cooking sauces with wine is a way to enrich your recipes and turn your dishes into unique creations, which will surely be highly appreciated by your guests. Wine sauces are also an excellent solution to dispose of advanced wine or bottled bottoms that always remain in our fridge.
Best of all? Heavenly wine sauce recipes are easy to follow!
---
Among the simplest sauces to prepare, this recipe can also be used to season simple meat slices or roasts in which you want to offer a separate sauce.
Ingredients (for 4 people):
50 cl red wine (we suggest Chianti Crete Rosse DOCG)

30 cl meat broth

30 g flour

50 g butter

1 onion 

Salt to taste

Thyme to taste

Laurel to taste

Clean the onion, prepare the aromatic herbs, sift the flour. Let the butter soften at room temperature. Take 30 g of butter and melt them in a pan with the onion. After a few minutes pour the red wine and add the thyme and laurel leaf (possibly in leaves). Season with salt and cook. Continue cooking over high heat until the wine has reduced by 2/3 compared to the initial quantity. In the meantime, work the rest of the butter with the flour. Add the broth and butter to the pan. Always cook over high heat until the sauce has reached the right consistency. Before serving, pass the sauce in a strainer to eliminate any lumps formed during cooking.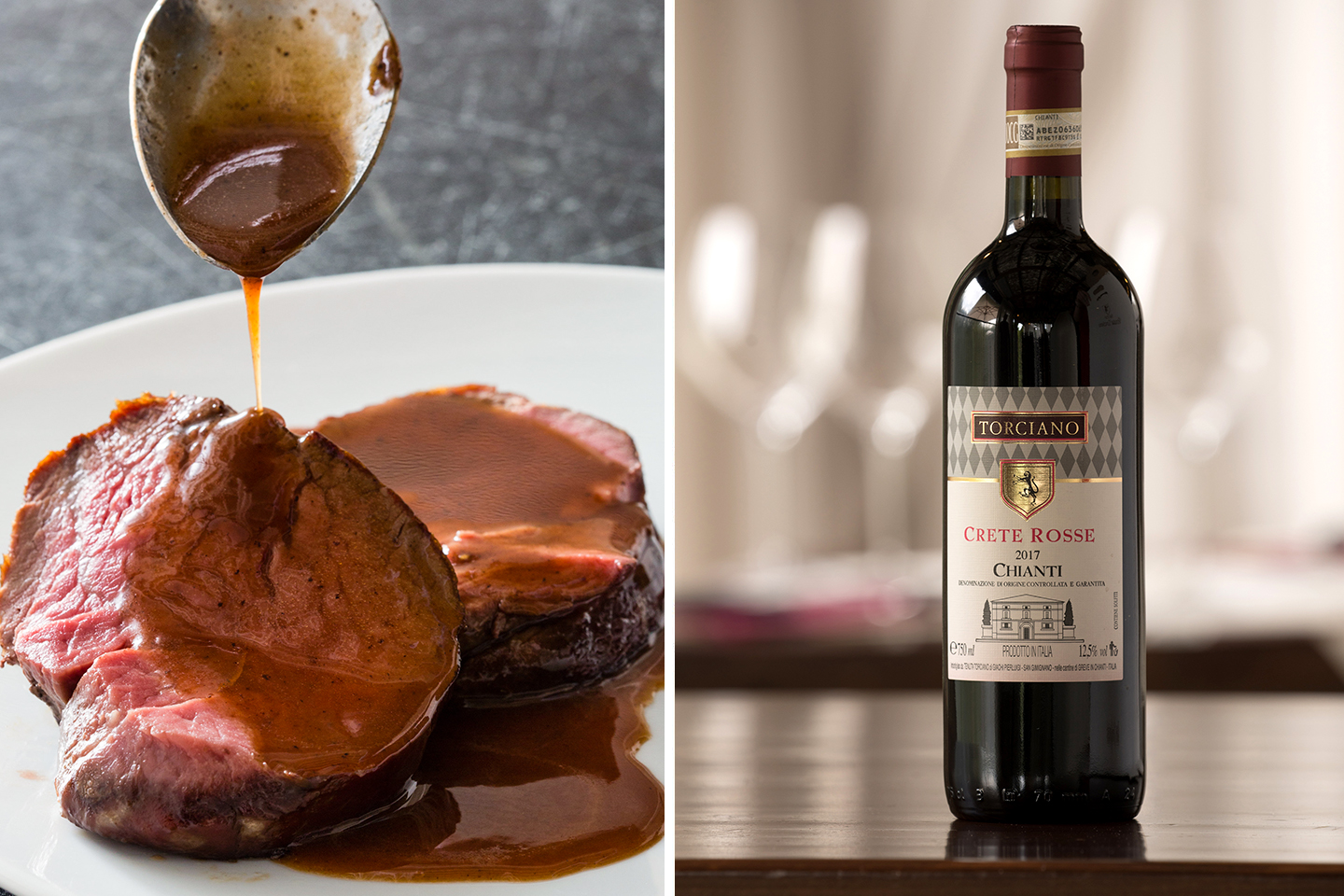 In the photo:  beef stew meat with red wine sauce.
---
This recipe offers another sweet and sour sauce for use on game meats such as duck or venison.
Ingredients (for 4 people):
50 grams of butter

50 cl of low acidity light red wine (we suggest Vino Nobile di Montepulciano)

40 cl of meat broth

150 grams of berries

Salt and a pinch of nutmeg
Use a crock pot and melt the butter on a very low heat, finely cut the berries if you need them and start stewing them with nutmeg, crushing them. After 10 minutes, start adding the wine by blending it and letting it evaporate over moderate heat and then add the meat broth, always making it reduce. Salt and when you have reached the right density, let cool and serve separately with the meat.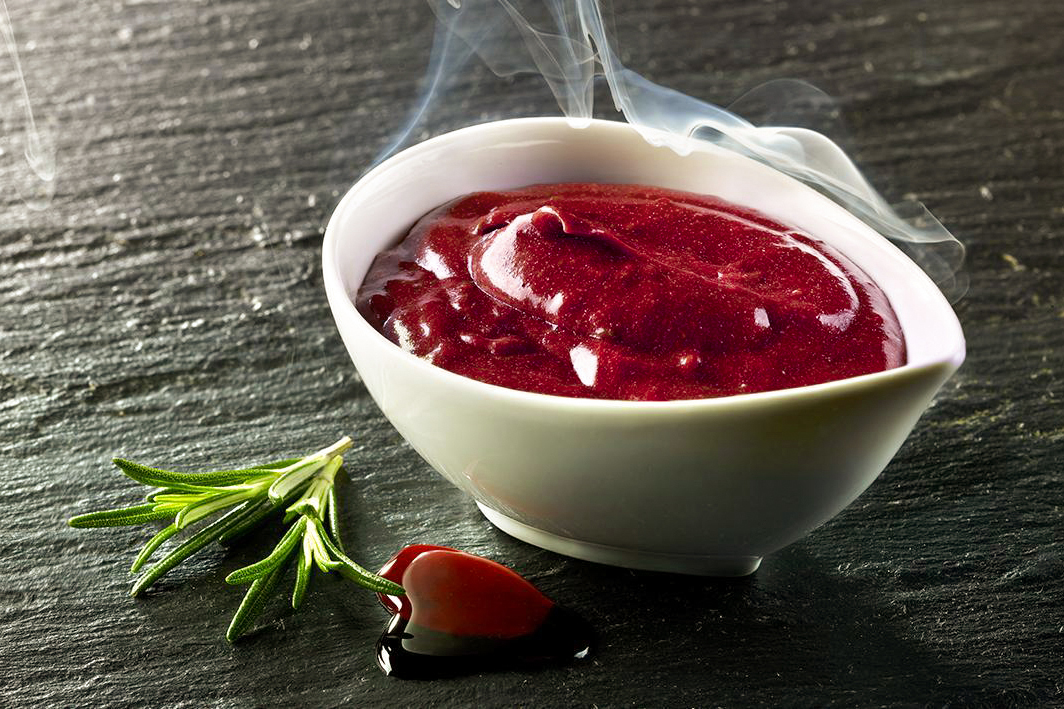 In the photo:  roasted duck breat with potatoes, asparagus and wine and berries sauce.
---
White wine and saffron sauce (with Vernaccia di San Gimignano)
You can use the white wine and saffron sauce to flavor white meat based dishes (such as chicken or rabbit), or fish dishes, but also vegetables (such as green beans and potatoes). Here's how to get it, and some simple tips to make it even more appetizing!
Ingredients (for 4 people):
First wash and chop the shallots, then put them in a pan with the oil and let them dry on low heat, without browning them. Then pour the wine and over medium heat let everything reduce by half. Then add the cream and reduce by another half. Melt the saffron separately with 2 teaspoons of boiling water and then pour it in the cream, leave another five minutes on the fire, add salt and pepper to taste and filter everything with a strainer before serving the hot sauce.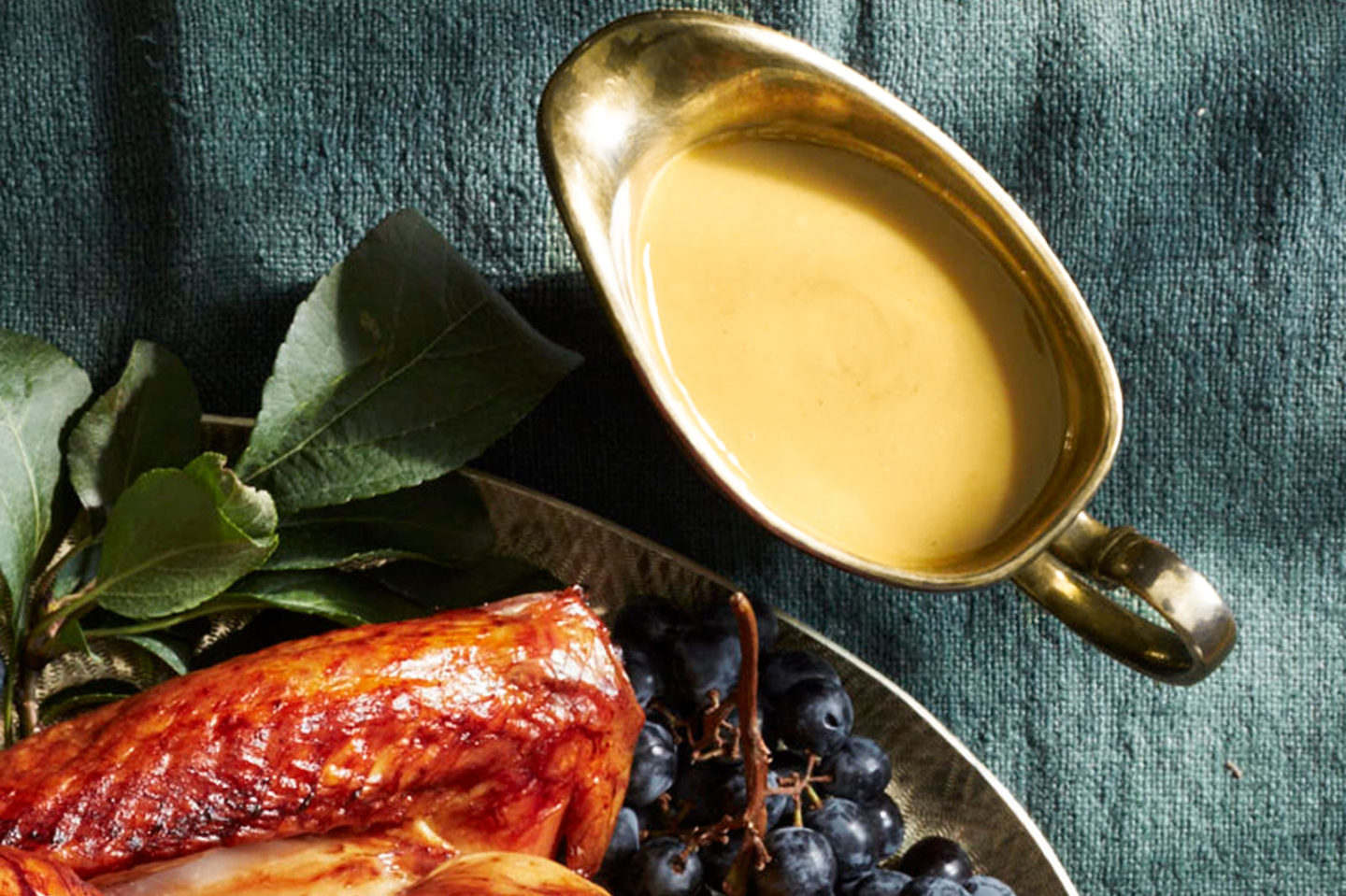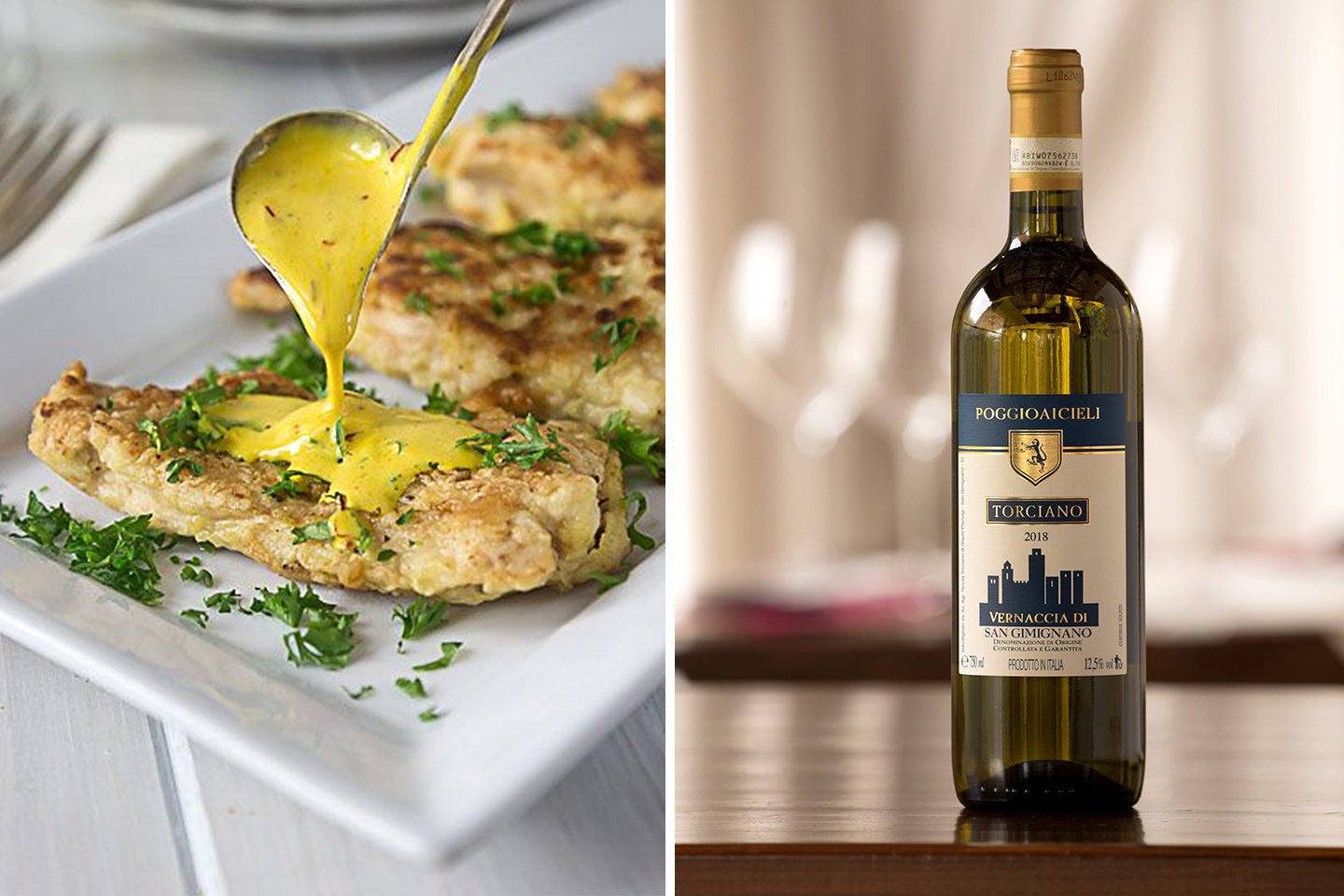 In the photo:  crispy breaded chicken breast with white wine and saffron sauce.
Discover here the COOKBOOK and all the WINES of Tenuta Torciano Winery.