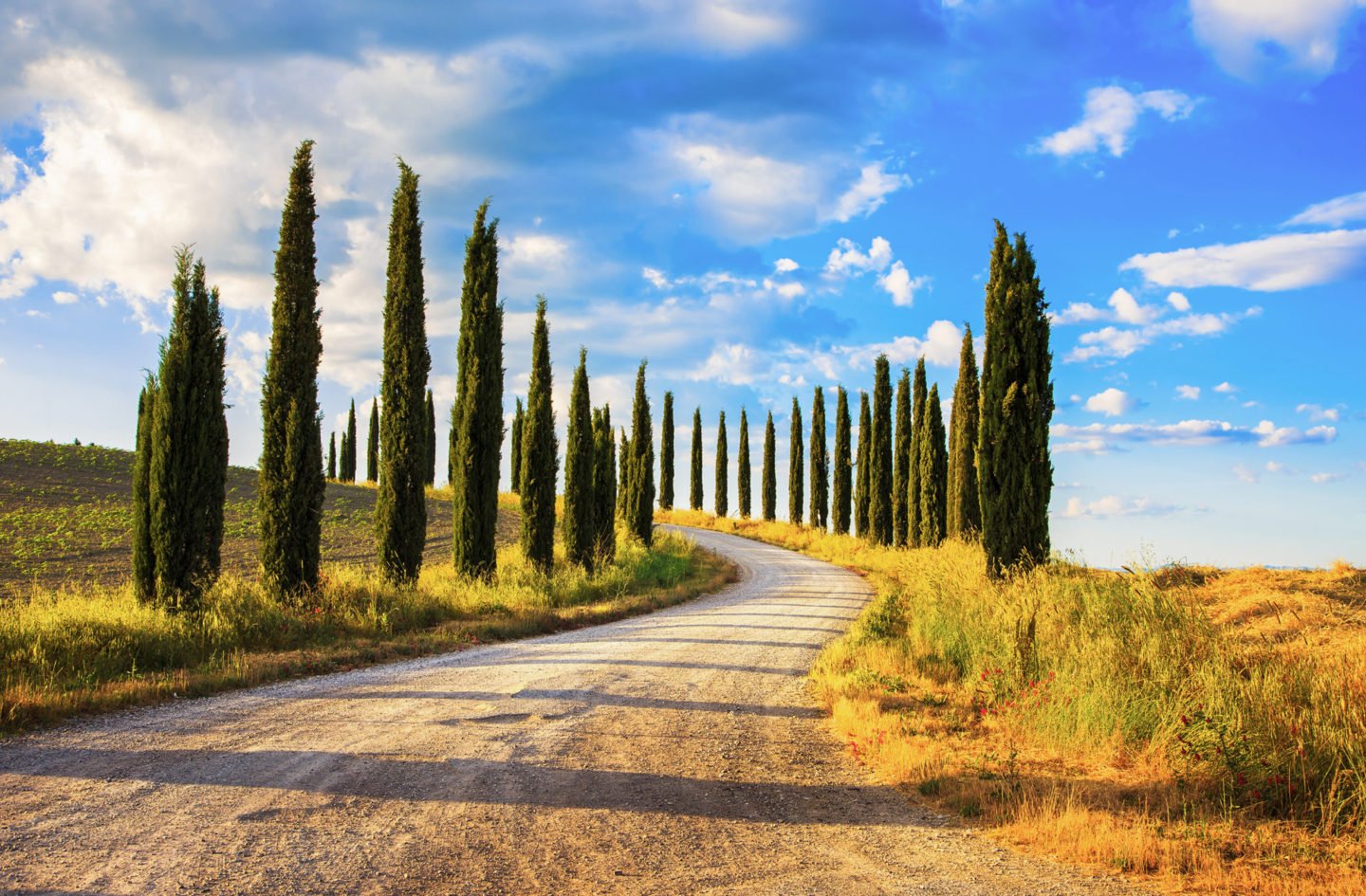 Tuscany: Between Florence and Siena
Driving through Tuscany's countryside is popular for a reason. Not only are the driving conditions impeccable, but the roadway is flanked by an absolutely lovely and utterly romantic countryside. You must don't forget about all the fantastic wine to drink and vineyards to visit along the way. Take some time and stretch this journey into a multi-day affair to ensure to visit the best Tuscan place, small medieval city like San Gimignano, Certaldo, Monteriggioni, Siena, Chiusdino, Radicondoli, Volterra and there's enough time to explore all the side streets and small towns on the trip. Of course, make sure to driver to Tenuta Torciano Winery where you'll do unforgettable wine's experiences with food & wine tasting and all wine to bring you to your Home. Here you can also try a spectacular Helicopter Wine Tour over the green Tuscan hills, which is not only one of the most beautiful destinations in the area, but also the home of one of the most colorful and picturesque landscapes in the world.
In May 2019 Tenuta Torciano hosted a great "Gran Turismo" event with more than 40 Super Cars. Our special guests, who came from all over Europe with beautiful Driving The Dream and 1000 Miglia cars, enjoyed a tasting lunch in the winery conducted directly by the owner Pierluigi Giachi. Ferrari, Lamborghini and many other luxury cars are speeding through the hills of San Gimignano for a Sunday full of adrenaline and good wine.
For the next 1000 Miglia we are already organizing an event with lots of vintage cars from all over Europe. Stay tuned with Torciano Events!