Grazie mille ai nostri amici per questo bellissimo blog che racconta la sua esperienza presso la cantina durante una lezione di cucina con pizza e degustazione di vino e olio.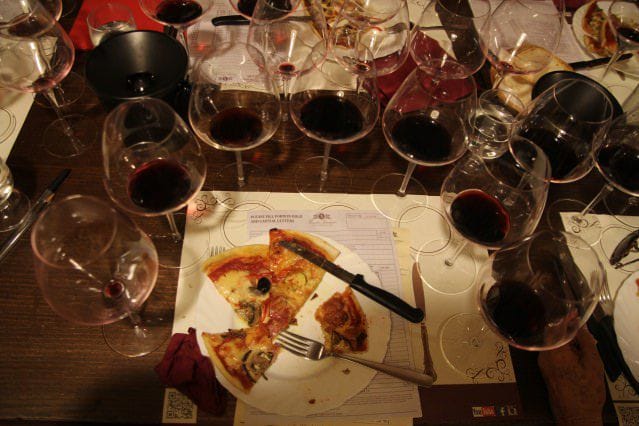 For some people the idea of where the best pizza comes from can be a controversial subject.  Well, let me clear that up.  The best pizza I have ever experienced – yes, experienced- comes from Italy.  Whether it be the north, south, east, or west Italy simply does it best.  So when I heard we were going to be taking a pizza making class while enjoying wine tasting on our trip through Tuscany I was more than a little excited.
Tenuta Torciano have vineyards all through Tuscany.  They have several vineyards scattered through Italy, because of this they are consistently able to create great wines and olive oils.  The cooking class was held in San Gimignano, somewhere between florence and Siena.  The vineyards have been passed down from generations to generation and while it's not a small ma-and-pa owned winery it is still family owned.
We were greeted by the owner who showed us the vineyards and explained a little about the history of the vineyard.  We then went through the restaurant and straight into the kitchen.  We instantly had the largest glasses I have ever seen thrusted into our hands and were poured generous helpings of the most refreshing white wine I have ever drank.  I say that as someone who favors reds.  The ovens were on and we were going through that wine like it was water.

Thankfully I came to my senses and switched the wine for water after my third glass was being poured.  We were after all about to go into a wine tasting.
The pizza class was taught through watching their master pizza maker show us what to do as his cousin interpreted for him.   Now, I don't want to give away his secrets, you'll have to take the class to learn those, but I will say I was very surprised to know they use wine in their pizza dough.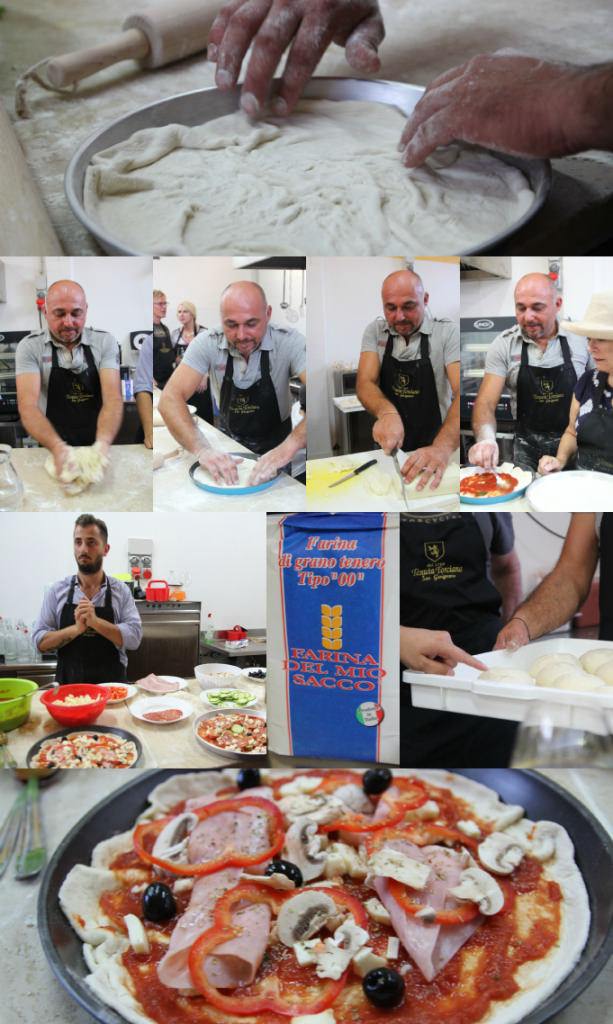 It was a fun and interactive class and the seemingly non-stop wine being poured didn't hurt either.  We each made our own pizza and topped them with the never-ending ingredients that were splayed out before us.  I topped mine with whatever I saw that looked delicious.  In the end I think it was topped with mozzarella cheese, mushrooms, red bell pepper, ham, and olives.

After everyones pizzas were in the oven we left the kitchen and headed to the wine tasting room.  The family pride themselves on teaching their guests how to wine taste.  After learning all the correct techniques and correcting our bad habits we began tasting.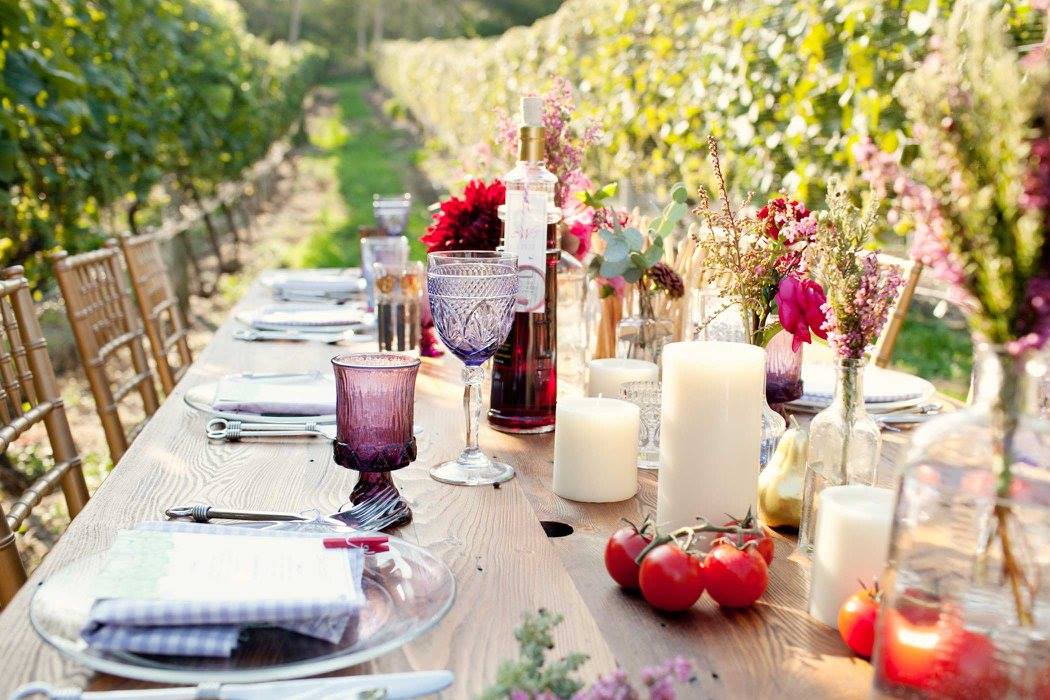 If you would like to get a hold of them or learn more check out their website by clicking here Tenuta Torciano.