During the spring and summer, Tenuta Torciano welcomes many smiling faces and friends, who come to visit us for a Wine and Oil Tasting, for a ride on a Vespa or house in the vineyards, take part at Candlelight Dinner and Cooking Classes.
During the winter instead of rest, we like to travel and meet our friends directly from their homes; here Pierluigi and his staff organized a Wine School.
This time Pierluigi visited a lovely spot: Hawaii. This paradise is a perfect setting to enjoy a glass of Tuscan wine.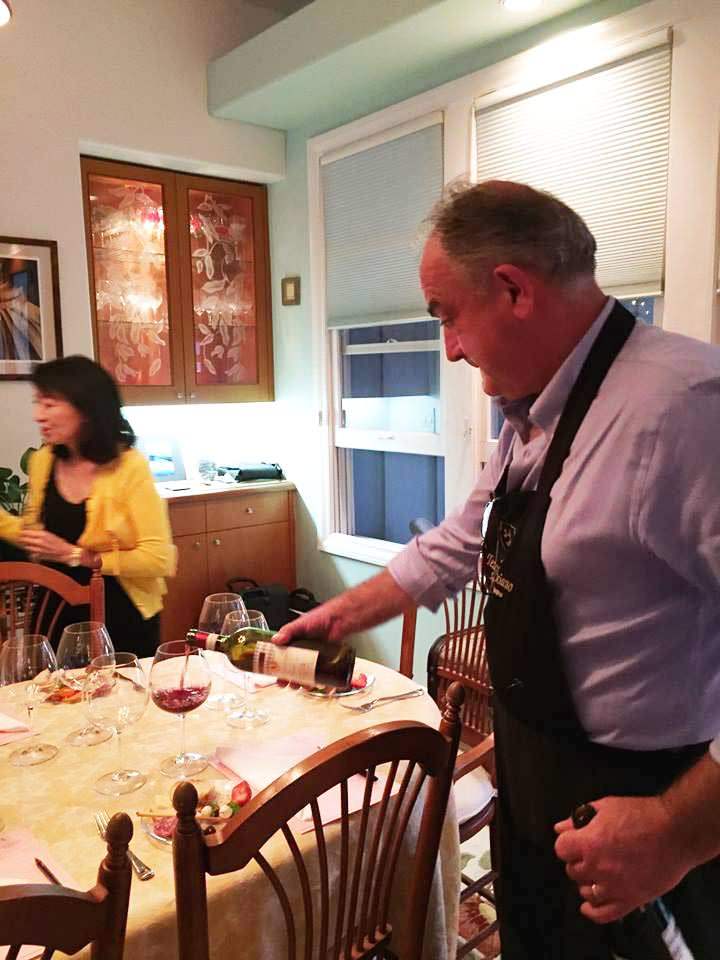 Pierluigi started the Wine School with a fresh white wine, our Vernaccia di San Gimignano Poggioaicieli.
The some red wines as Chianti, Chianti Classico, Chianti Classico Riserva, all this special wines paired with Italian food.
Then comes the great moment: Super Tuscan Wine. We have Baldassarre, Cavaliere, Bartolomeo, and the most prestigious Terrestre.
The best way to finish this beautiful event is with a glass of Meditation Wine and Sparkling wine Prosecco.

Thanks to our friends in Hawaii who have made this possible.