A very special guest came to visit us in Tenuta Torciano, directly from the United States: Steve Perillo from Perillo Tours together with Diana, his assistant. During their business visit to Tuscany they decided to spend a whole day into the green of our estate for the filming of the next video commercial of "Perillo Tours" and to try personally all our best experiences.
Perillo Tours is one of our best business partners for many years. In fact, almost every day, we host many of their groups for wine tasting classes and visits to the cellar. So, our friends Steve and Diana decided to surprise one of their groups during a Pierluigi wine school tasting, and it was funny to see the astonishment in the faces of our American guests when they saw Steve in person.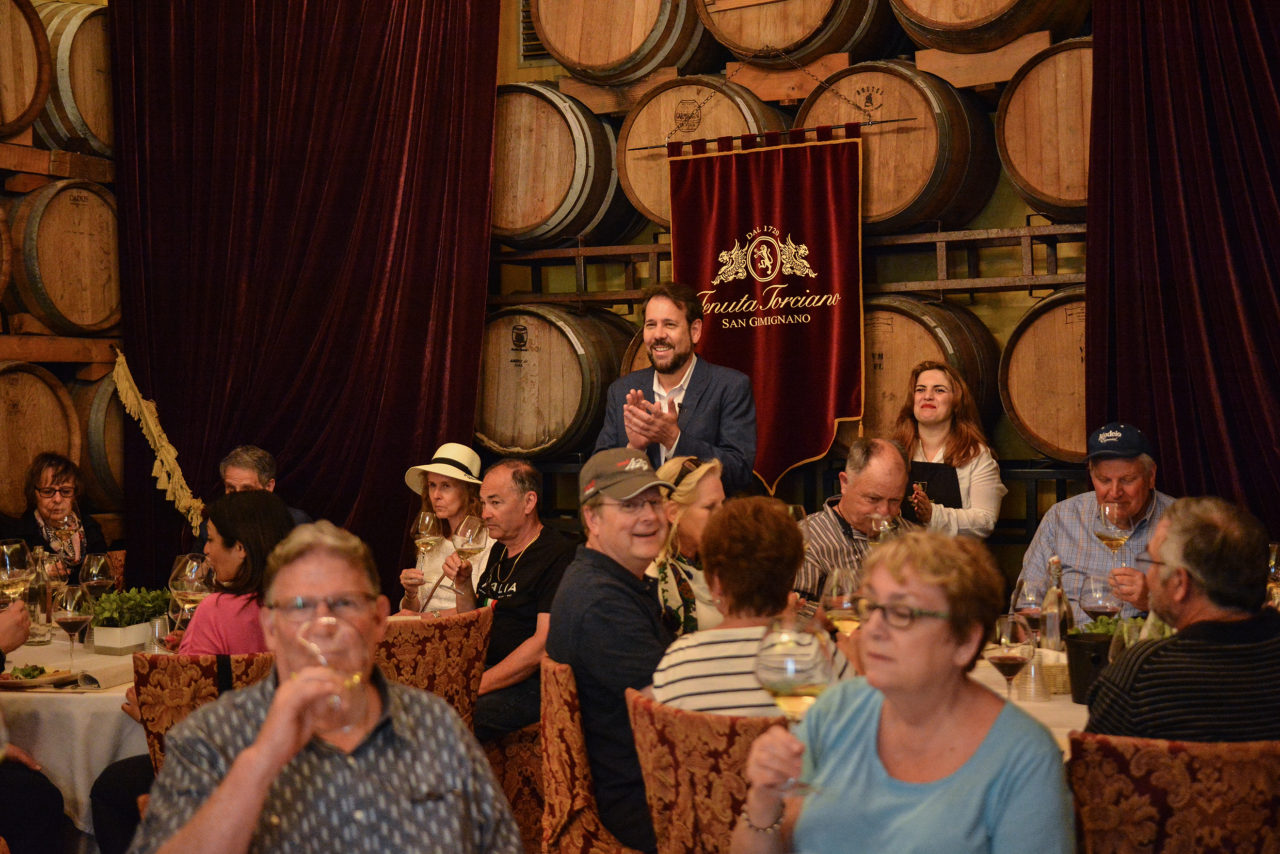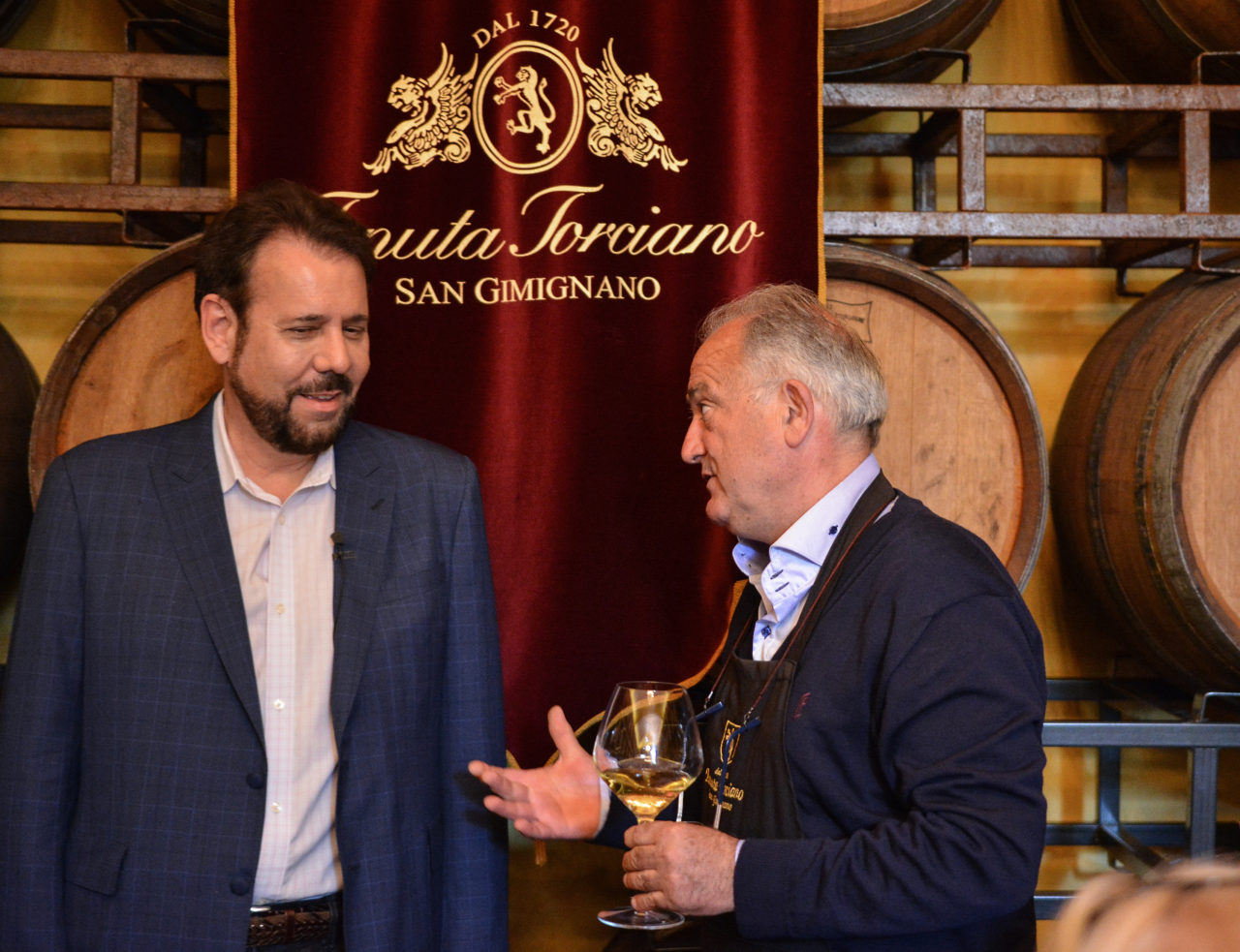 Pierluigi and Steve have decided to improvise a small demonstration on how to taste the wine, followed by a toast, in front of the cameras and an entertained audience. After the greetings, the group continued its tasting together with Pierluigi while Steve got on our helicopter to start his tour … from the top!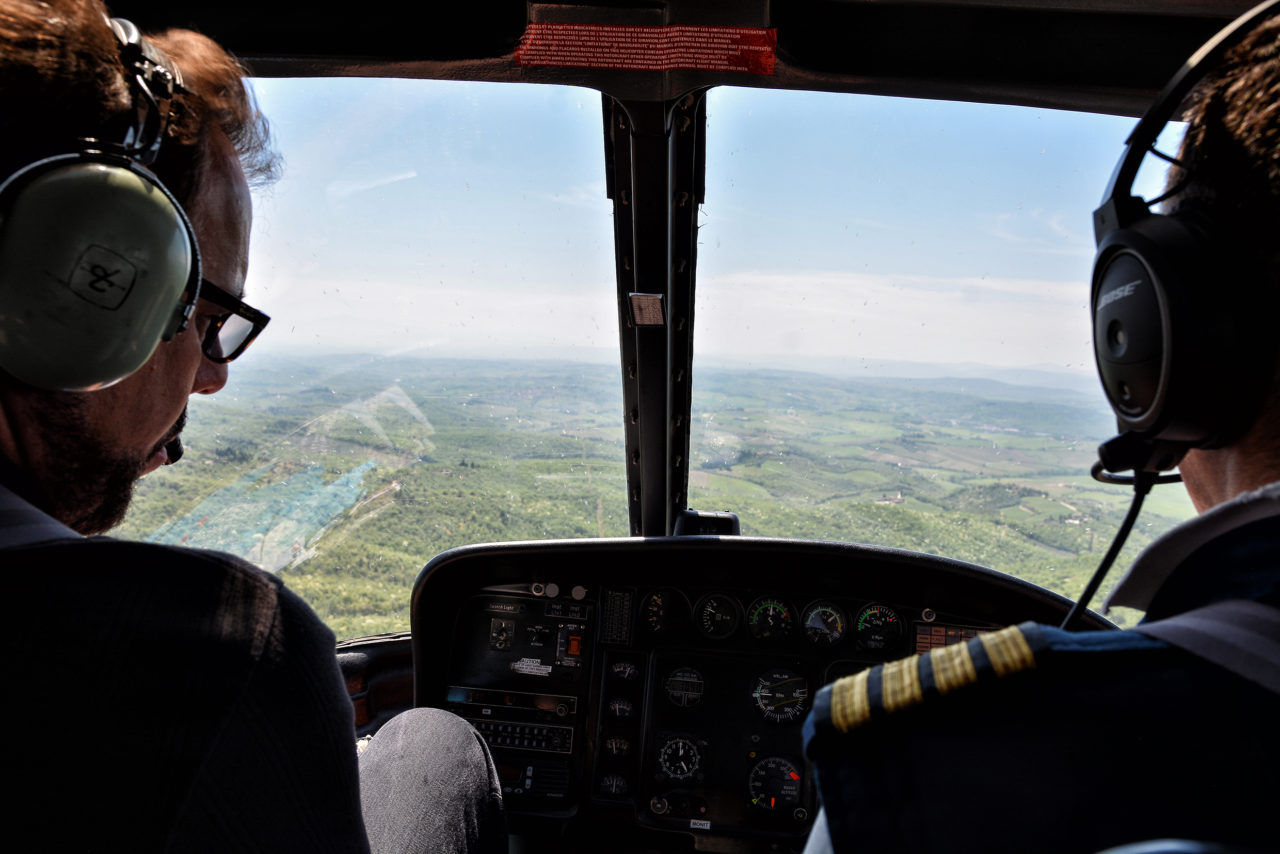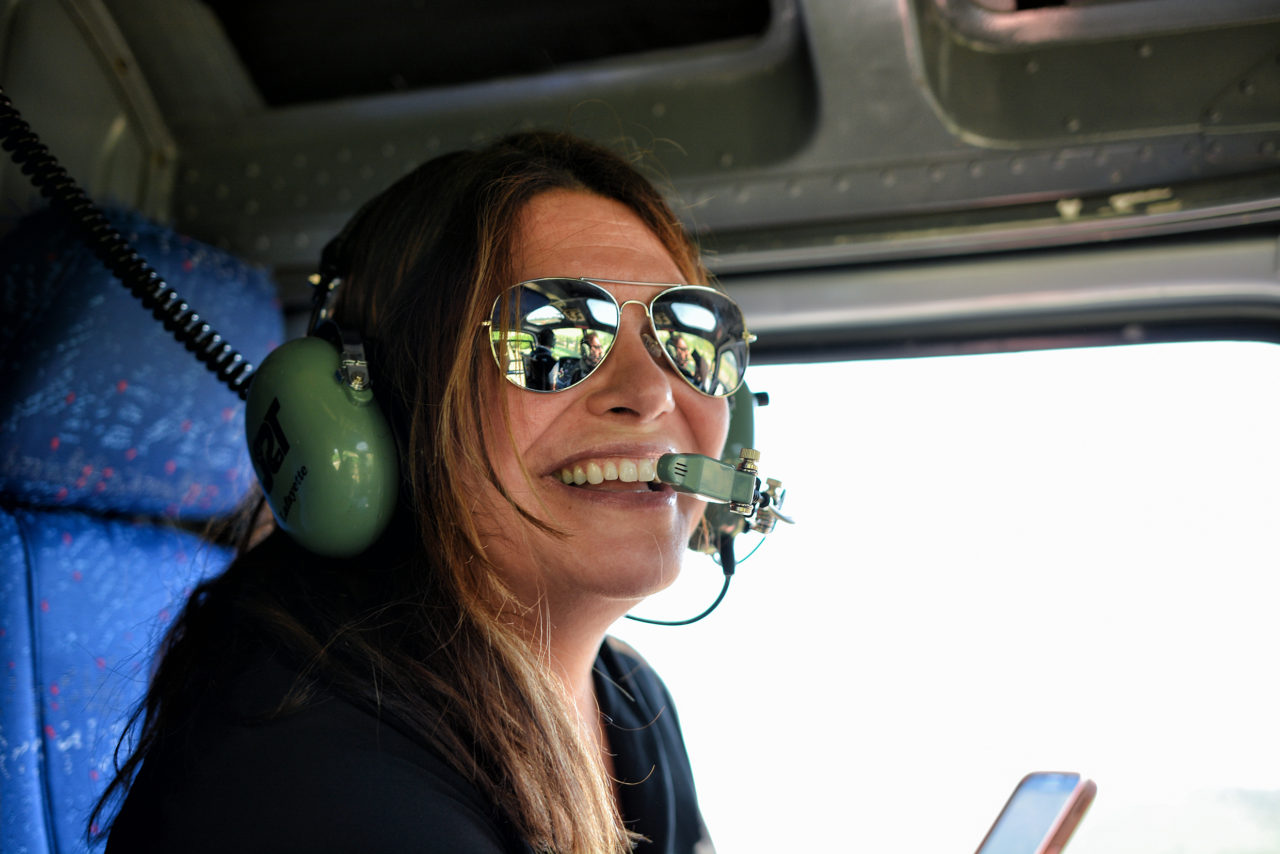 A fantastic thirty minutes Helicopter Tour allowed Steve to admire from another point of view the Chianti vineyards and the most beautiful medieval villages of the Tuscan countryside such as San Gimignano, Certaldo, Monteriggioni up to Siena, above Piazza del Campo, to return again to fly over the San Gimignano tower's and our estate. Steve was literally speechless and after the landing he continued the tour of the winery through our natural oasis and truffle forest, where our traditional truffle hunting was taking place.
After the filming, the time to try all our products in person has finally arrived: a special Tuscan Lunch in our vineyards restaurant , with a full tasting of the best wines of Tenuta Torciano accompanied by meats and cheeses, our traditional truffle lasagna and stewed boar, to make known to Steve what their customers taste every time when they decide to spend the best holiday moments with us.
Before returning to Florence we accompanied Steve and Diana to San Gimignano for a short tour of the city and the visit of our Chigi Tower in Piazza del Duomo, ending the day with a breathtaking view directly from the roof of our historic Tower.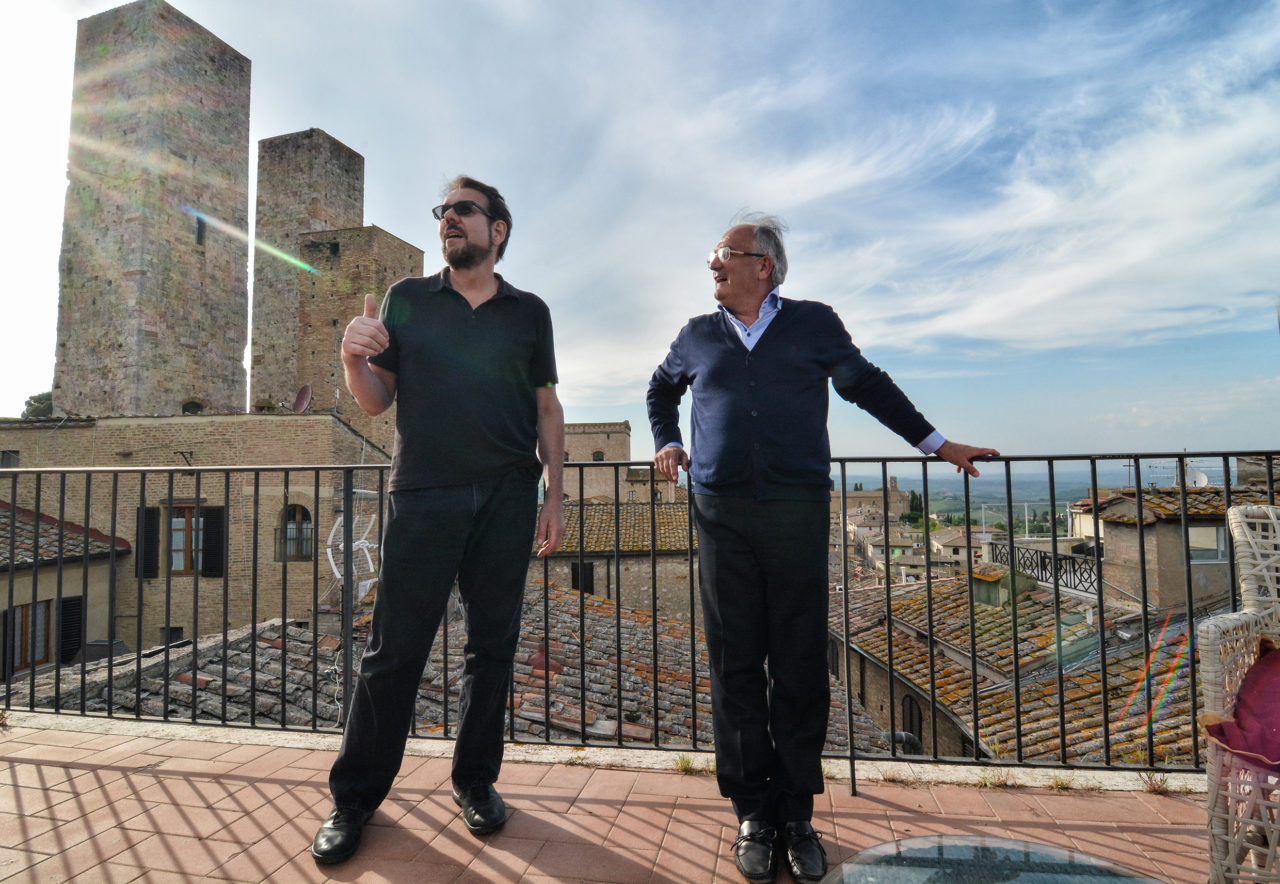 It was really a great pleasure to have guests Steve and Diana from Perillo Tours and we are looking forward to see them again in Tenuta Torciano. In the meantime we say goodbye and thank them for their wonderful visit.
See you next time!
Ciao from Italy
President