You don't have to wait for a special occasion to pop open a bottle of Vernaccia di San Gimignano
There's just something about vernaccia that just seems to make people happy (Gia 'Dante Alighieri inserted it in the Purgatory of his Divine Comedy and Dante was a man who intended to drink with quality). It could be the delicate flavors playfully popping on your palate, or perhaps it's the fresh and vibrant flavors, or maybe it's the association it holds for many with celebrations, like to celebrate the Mom's Day
While it's definitely an excellent choice to mark a friendly event, a Vernaccia glass is also delicious on an average weeknight after a long day. "Some people like to reserve Vernaccia di Sangimignano for a special occasion, but feel free to enjoy it regularly like many other wines," said winemaker and owner Pierluigi Giachi. "Vernaccia di San Gimignano can often pair just like a light red wine with dinner."
Here are twelve bottles of Vernaccia Poggioaicieli to try this month that score high marks in both bottle quality and flavor, from some truly luxurious vintages to more affordable everyday offerings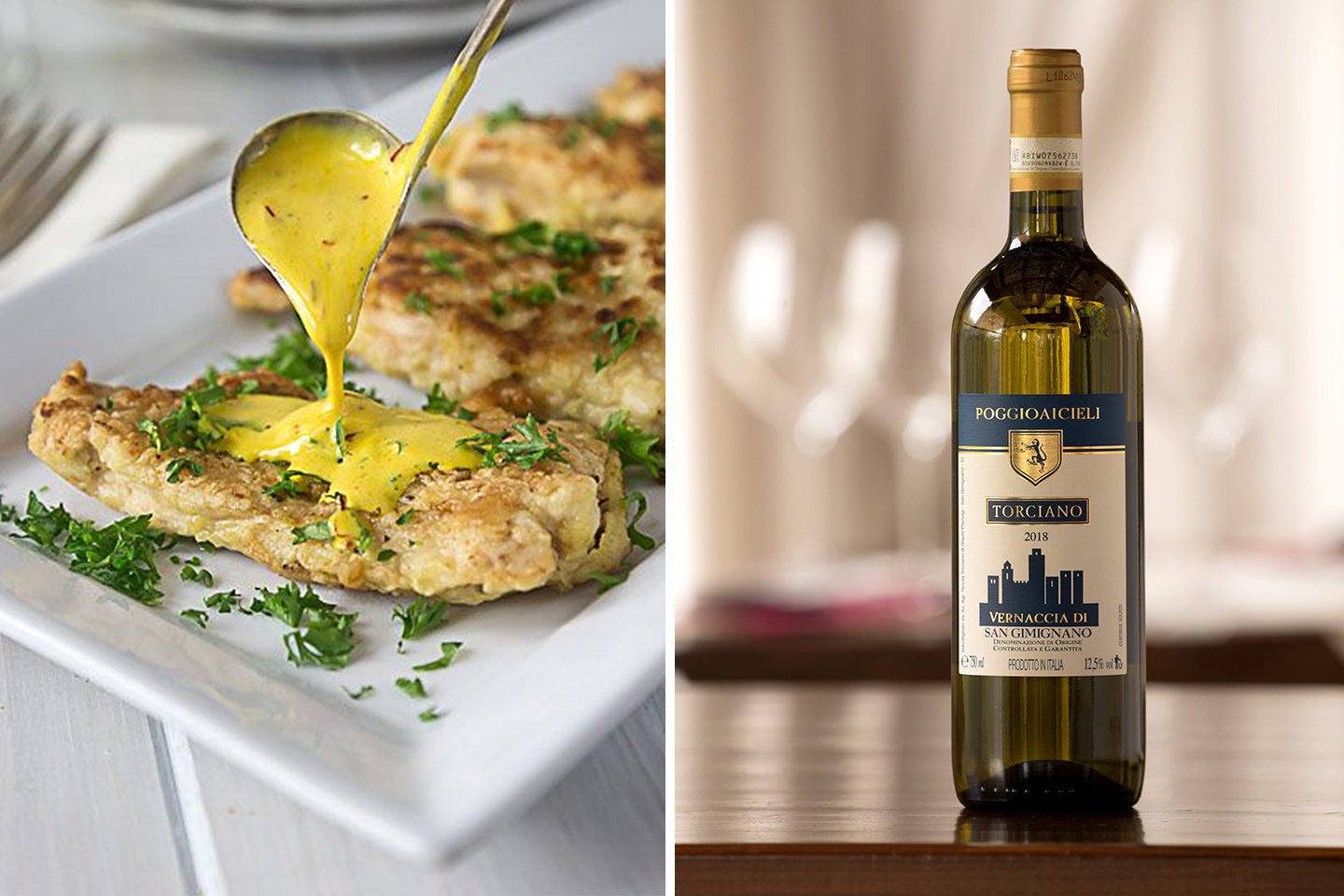 Our goal is to introduce Vernaccia di San Gimignano and our rounded hills all over the world. We are aware of representing an important and original product of our territory, not only for the production and the wine marketing. The search for quality in our wines, but also in the care of the environment and in the tourist offer, is our stylistic code: only the great quality makes the phenomenon of eno-tourism lasting over time.
This fresh and flavor wine is excellent to use to cook special dishes and to drink with a lot of delicious tuscan recipes that I suggest you :
Spaghetti Carbonara seaside
Gnocchi with three cheese sauce
 Tuna tartare with Bufala Mozzarella Cheese
Octopus with Balsamic vinegar
and more….. in our cookbook " About Sangimignano "
Although it will be convenient to leave this fresh wine to rest in the bottle for a few months before starting to fully appreciate it during the hot summer, in Tenuta Torciano we are certain that our new Vernaccia will give you wonderful sensations.
Ciao from Italy
President of Tenuta Torciano