We are particularly excited about the 2018 harvest and the final product is truly amazing, balanced and with great quality. The growing season was "very regular", without extreme weather events and with normal harvest timing. Thanks to healthy, ripe and fresh grapes, Pierluigi believes that the new Vernaccia vintage will be excellent even if aged.
The characteristic of the 2018 harvest was to return to normal standars after the several climatic whims of recent years: the cold arrived at the right time, the rain was right to restore water reserves (abundant in the first seven months of 2018, the spring and summer characterized by average temperatures, dry heat and refreshing rains). Even the vegetative phase of the plant, regular throughout the year, led to a good harvest that began in the second decade of September and to an average quantity of grapes.
Our goal is to introduce Vernaccia di San Gimignano and our rounded hills all over the world. We are aware of representing an important and original product of our territory, not only for the production and the wine marketing. The search for quality in our wines, but also in the care of the environment and in the tourist offer, is our stylistic code: only the great quality makes the phenomenon of eno-tourism lasting over time.
Although it will be convenient to leave this fresh wine to rest in the bottle for a few months before starting to fully appreciate it during the hot summer, in Tenuta Torciano we are certain that our new Vernaccia will give you wonderful sensations.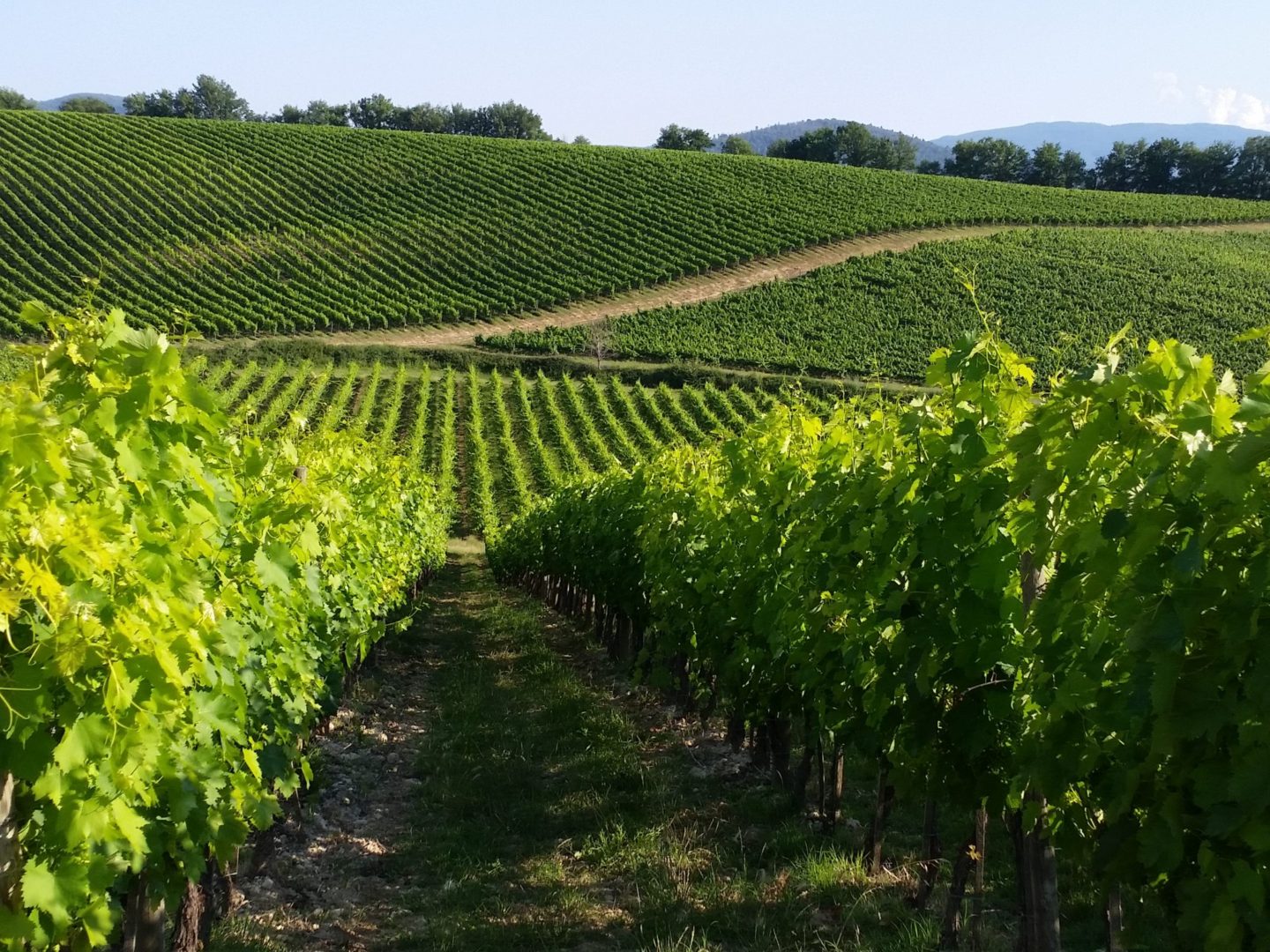 FEATURES:
Straw yellow color tending towards golden with age. Fine, penetrating, fresh, fruity and delicate flavor, with a characteristic aftertaste. Vernaccia di San Gimignano is a vine grown exclusively on the San Gimignano hills, rich in clayey and compact soils.
San Gimignano and its skyline are known throughout the world: some people even compare towers to skyscrapers and the Tuscan city to the "Medieval Manhattan". A destination not to be missed during your trip to Tuscany!
SHOPPING ONLINE VERNACCIA 2018:
The New Vernaccia 2018 is finally available online in our shop section. Buy this fantastic product now.
Any question? Our customer service is always happy to help you. You can call us on + 39 0577988134 (lines open Monday to Friday from 9:00 am to 6:00 pm Italian time, Saturday and Sunday from 10:00 am to 5:00 pm Italian time).
To contact us by e-mail, write to: torciano@torciano.com