Taste of Tuscany combined with 10 kinds of Different Vernaccia di San Gimignano …. an evening under the star in San Gimignano on the night of San Lorenzo.
More than 500 wine lovers of San Gimignano and more… will be meeting in the beautiful piazza of San Agostino in San Gimignano, 5 km from Tenuta Torciano Winery, an enchanting and romantic place where time stopped more thank 1000 years ago.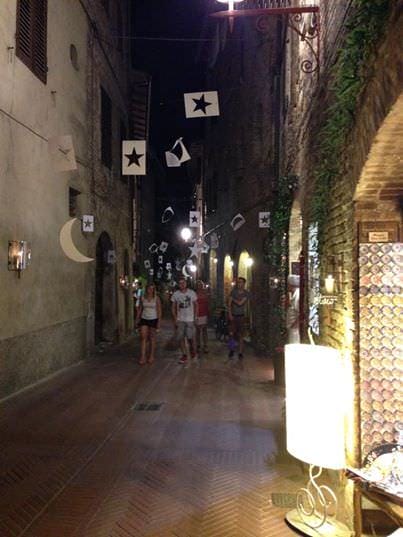 A taste of wine Vernaccia di San Gimignano and reds so good that were the protagonists of the whole evening, lit by a beautiful moon and a sky full of shooting stars and wishes.
The style was that of a party among friends, acquaintances and lovers of wine and the products of my city, and personally I improvised myself a taster, helping more young people in the interpretation of taste and flavours of this white wine that was already used, in 1500, by Lorenzo de Medici to amuse the guests at their table.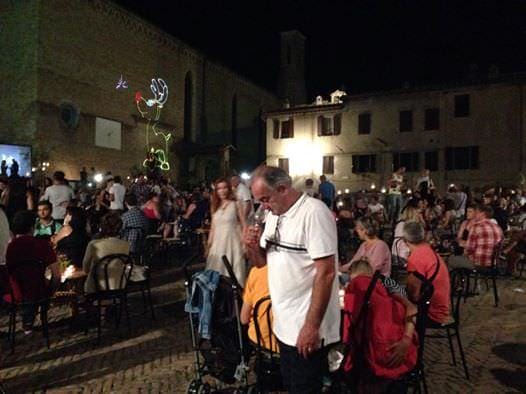 A moment of meeting and relaxing for everyone and a wish and a toast to the new vintage of this coming September.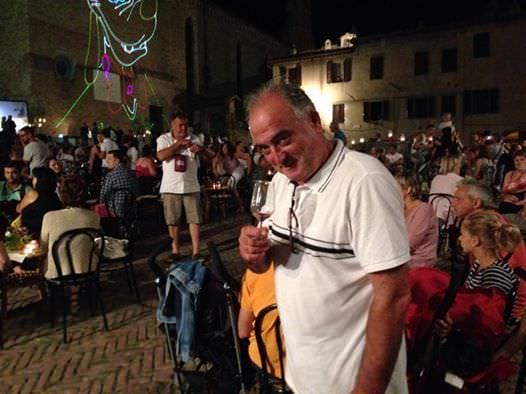 Pierluigi Giachi