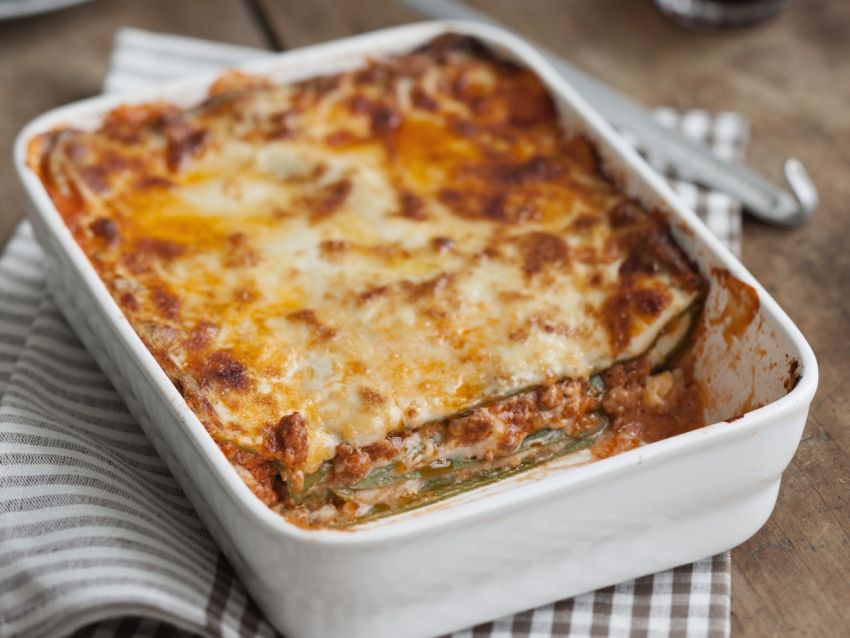 Say lasagna and think of Italy. Kitchen with scent of sauce and fried, the tables set out on Sundays, family lunches that never end. A dish with a thousand variations and anecdotes, a milestone of Italian cuisine that every grandmother claims to possess the perfect recipe.
Lasagna is a way of proposing pasta that goes through our entire food Middle Ages.
The origins of this dish go back to ancient Rome: the Romans, in fact, with the term "laganon" and "laganum" indicated a thin sheet obtained from a dough based on wheat flour, which was cooked in the oven or directly on the fire. But he only remotely remembered the lasagna we know today: it was simply a mess of pasta and meat in bulk. In the Middle Ages this type of lasagna spread so much that it was mentioned in numerous works by poets. In the Emilia Romagna region it appeared only later with the arrival of egg pasta in Northern Italy (during the Renaissance period): today's lasagna was born in Emilia, completed a century later by the arrival of the tomato sauce from Naples. In fact, while the Emilian recipe included the use of béchamel and mixed meat, in its Neapolitan version these ingredients were replaced by ricotta, then combined with puff pastry (or egg pasta), meat sauce, meatballs and mozzarella cheese.
Each Region has elaborated its variants: in mountain areas, for example, often the meat sauce is replaced by mushrooms.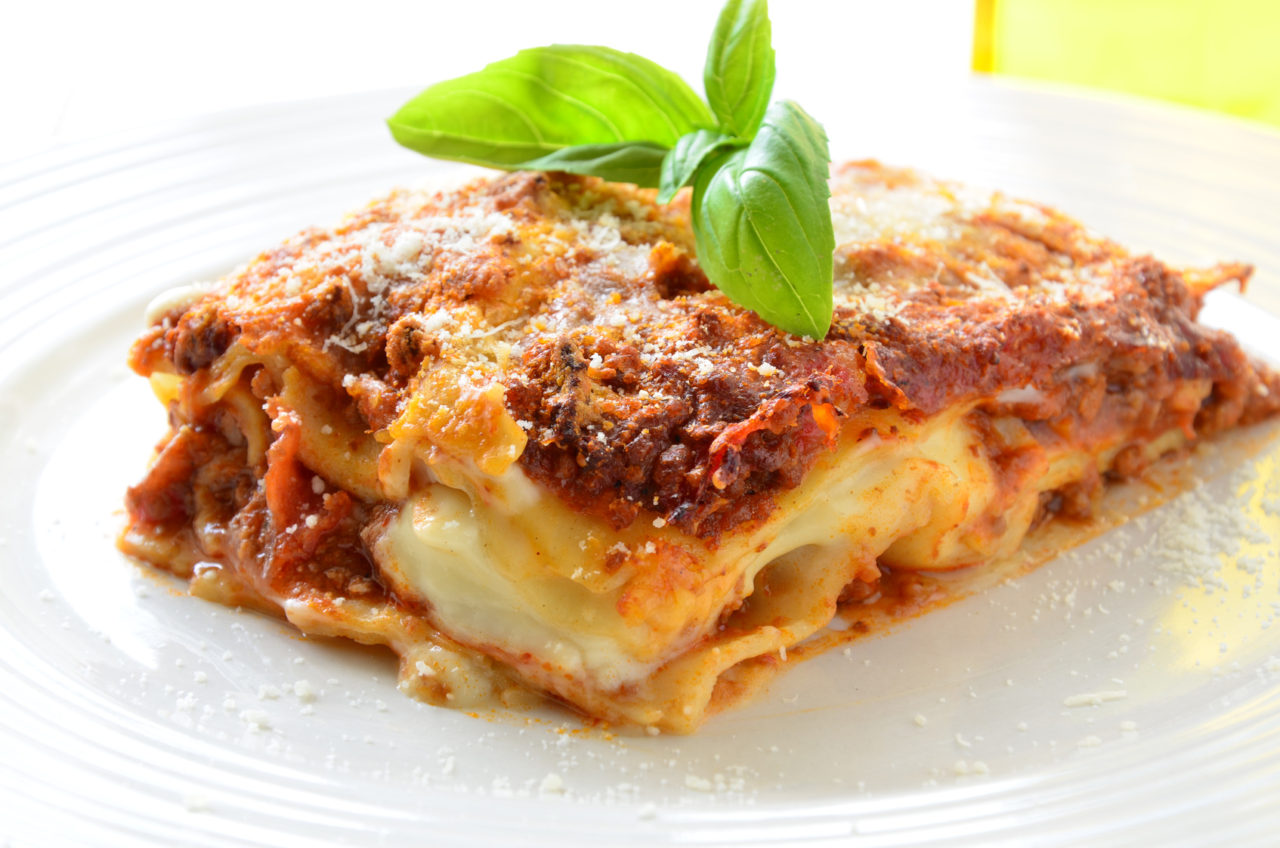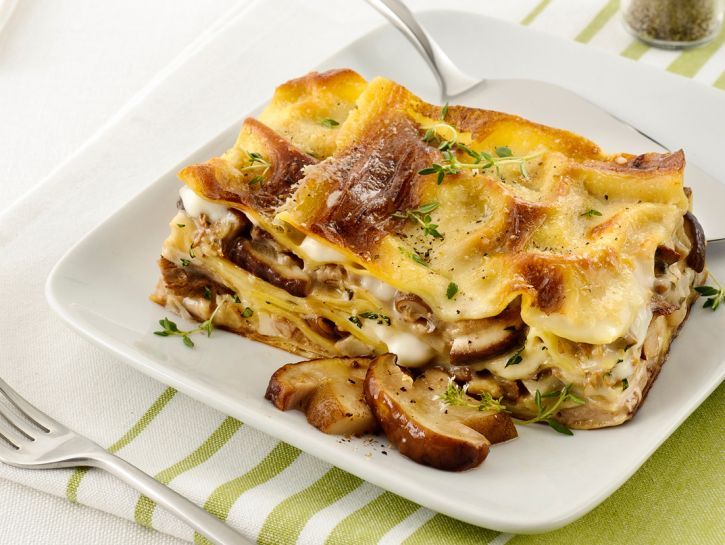 The original recipe does not recite the precise proportions of the relationship between flour, water and yeast, but we can use a pizza dough recipe with the following ingredients: about 400 grams of white flour; 30 cl of water; 9 grams of salt; 20 grams of fresh yeast.
Method
The yeast is diluted in water and then mixed with the flour, obtaining a soft dough that will have to rest for an hour, covered with a cloth protected from drafts.
The dough, spread over an abundantly floured cutting board, must be worked until it reaches a height of about one and a half millimeters and then cut into squares of at least 4 or 5 cm of side.
At this point, in the boiling salted water, the lasagne will be thrown for about 3 minutes. Once cooked they will be al dente and the taste of the flour will no longer be felt.
These lasagna will be placed in layers in a pan, placing plenty of Parmigiano and some "good spices" minced (pepper and cinnamon). The fourteenth-century recipe book advises to consume them using a pointed wooden stick, thus debunking the common idea that at the medieval tables we used only the hands, anticipating the return of the forks on the aristocratic tables.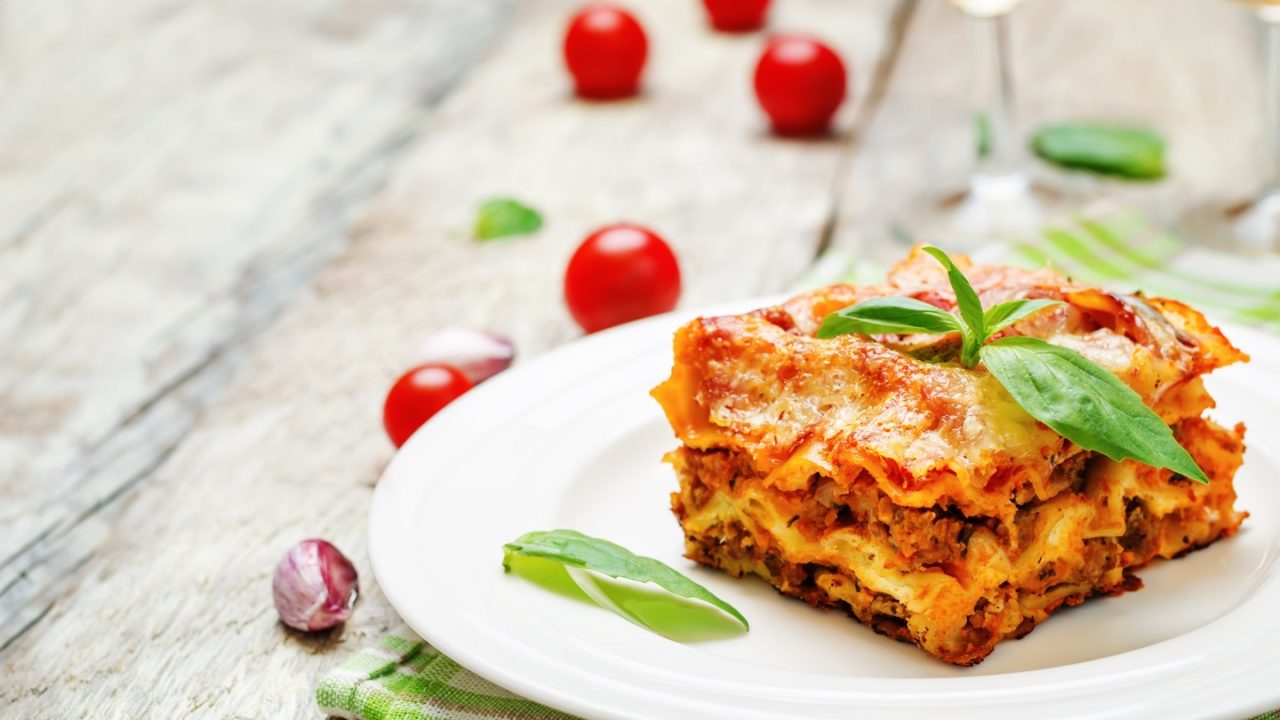 Lasagna is a typical Italian dish, loved all over the world. Once the procedure has been learned, you can make different types of sauces to dress the lasagna.
The lasagna is also one of the typical dishes of Tenuta Torciano, and you can find it in our tasting menus in different versions: from the traditional "mum" Lasagna with Truffle, also present in the wine school menu, Lasagna alla Bolognese, asparagus and saffron, salmon lasagna and the white version with zucchini and cooked ham.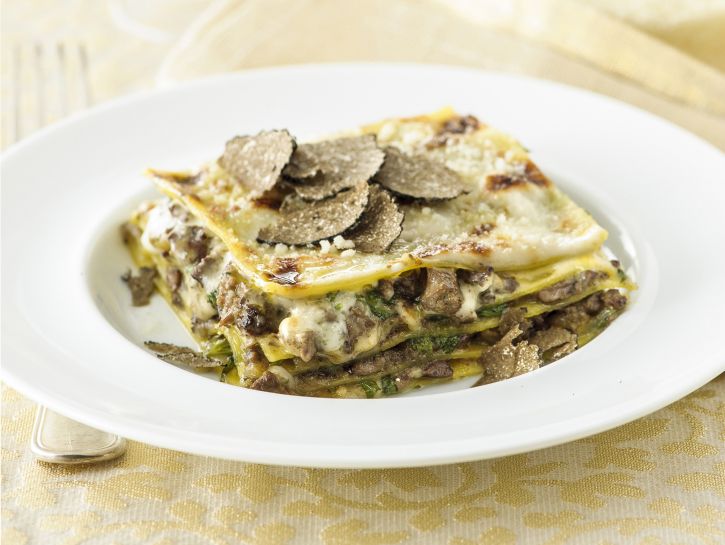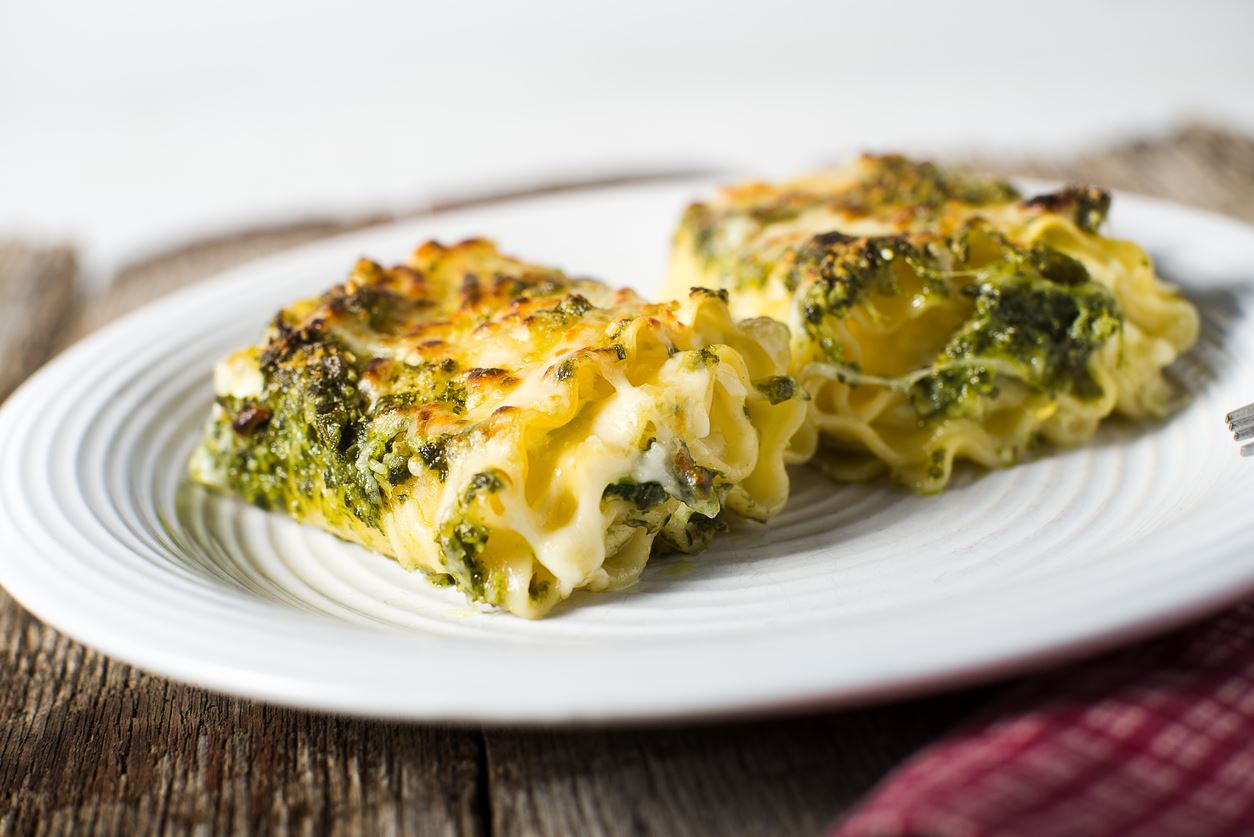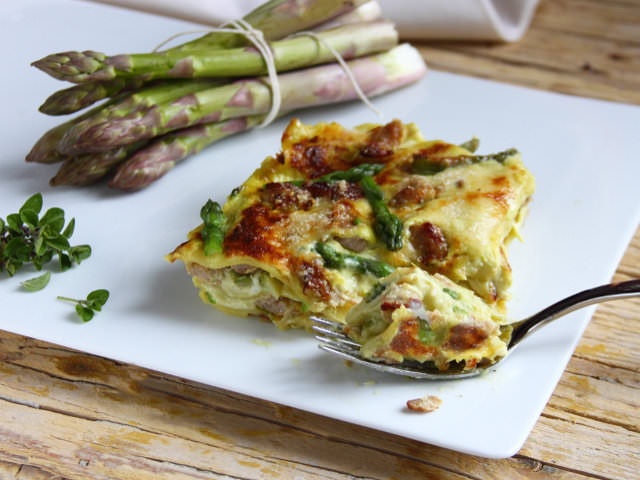 Regarding the combination of food and wine, milestone of our wine tastings, we suggest you to taste these delicious pasta dishes in the company of excellent red wines: a bottle of Chianti is perfect with a plate of Lasagna Bolognese, a Chianti Classico Riserva is the perfect choice for dishes with more pronounced flavors such as lasagne with truffles, mushrooms or asparagus and saffron.
Our Super Tuscan I.G.T. Baldassarre, Cavaliere and Bartolomeo are also perfect for pairing with this first courses.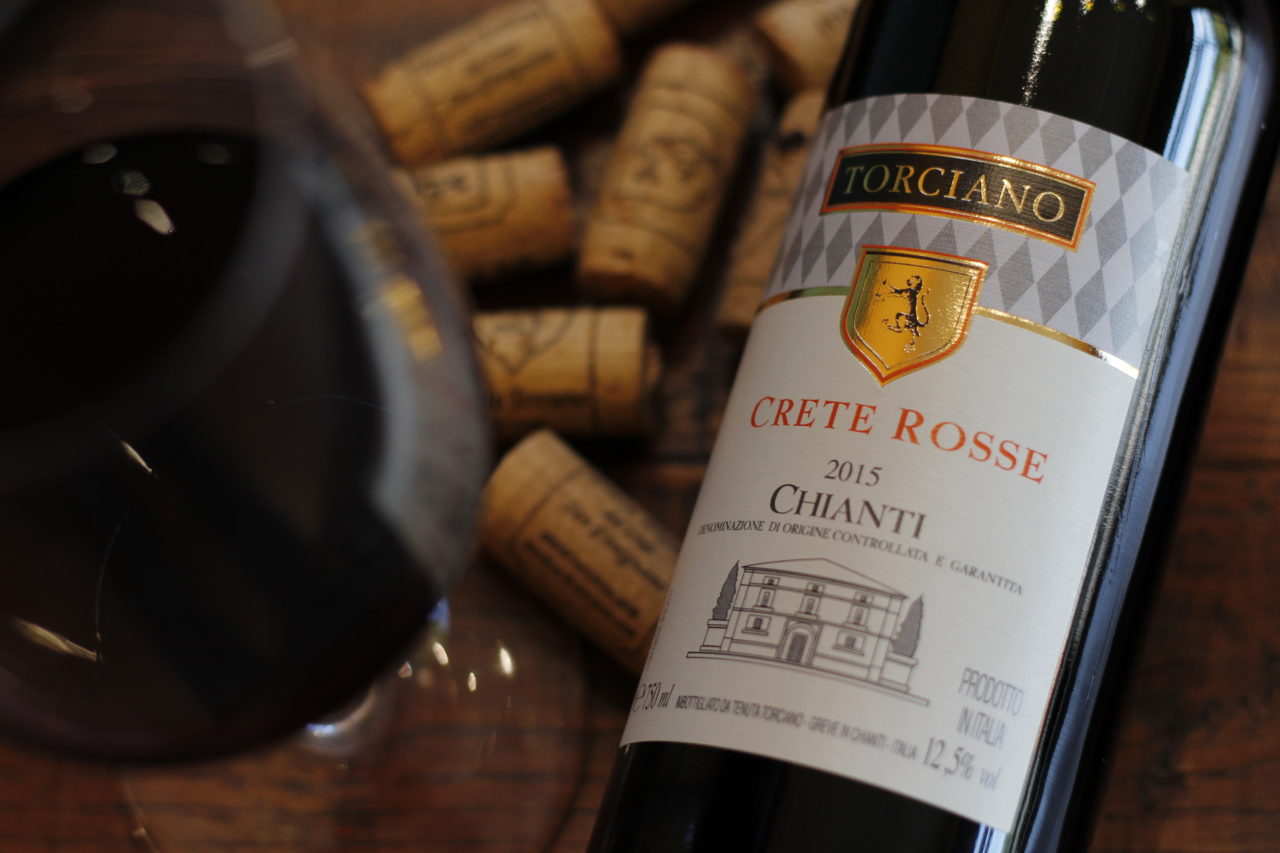 Discover all our recipes to combine with the best wines directly on the Tenuta Torciano site.