After the great success of "Lunch in the spiral Vineyard" of the last few years, Tenuta Torciano is ready to offer you a new series of magical and exciting events. New locations within our estate, new availabilities and many exclusive experiences: lunch or dinner among the rows, romantic dinners under the olive trees and wine tasting evenings under the stars. You will taste excellent menus of local specialties, accompanied by prestigious typical Tuscan wines from the Torciano cellar. Each dinner will be unique, with a different atmosphere from all other.
Imagine being able to switch off from the every day frantic life, put your smartphone in your bag and stop listening to new stories, living a new experience out of the ordinary. That's right, because what Tenuta Torciano wants for his friends is anything but ordinary. We leave it to ordinary life, to work commitments and to household chores. What we propose is unconventional and emotional experiences. In these places of full Tuscan countryside you can immerse yourself in the ancient rural tradition and live a sensorial experience enjoying the open air, the flavors and colors of our mother earth. Our "Dine in the Vineyard among the Rows" are the perfect time to get together with your soul mate, your friends or to make new friends reconnecting with nature, rediscovering the pleasure of being together in contact with the countryside. A precious experience, designed to give you only the best of tradition, landscapes and culinary art that only Tuscany can offer!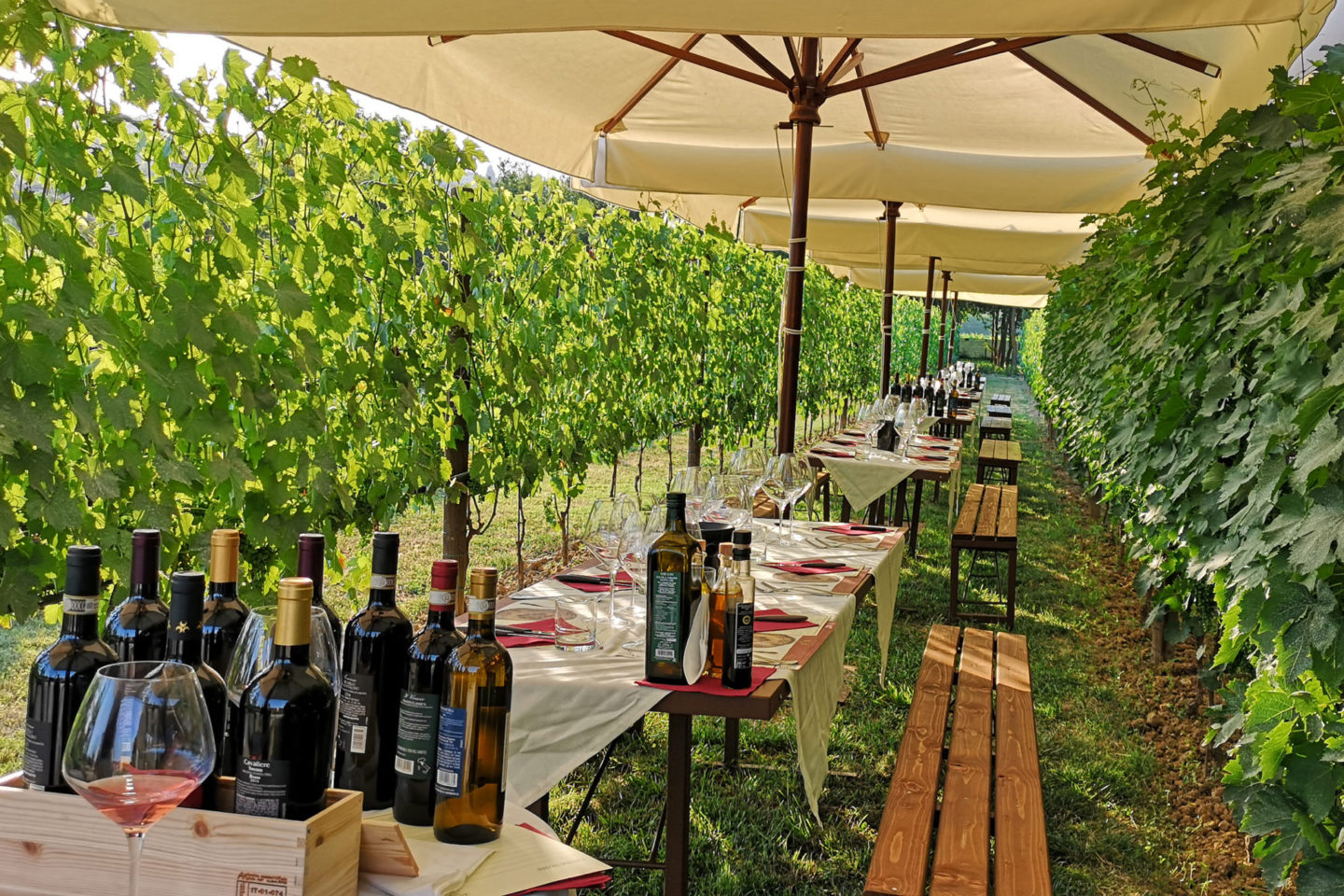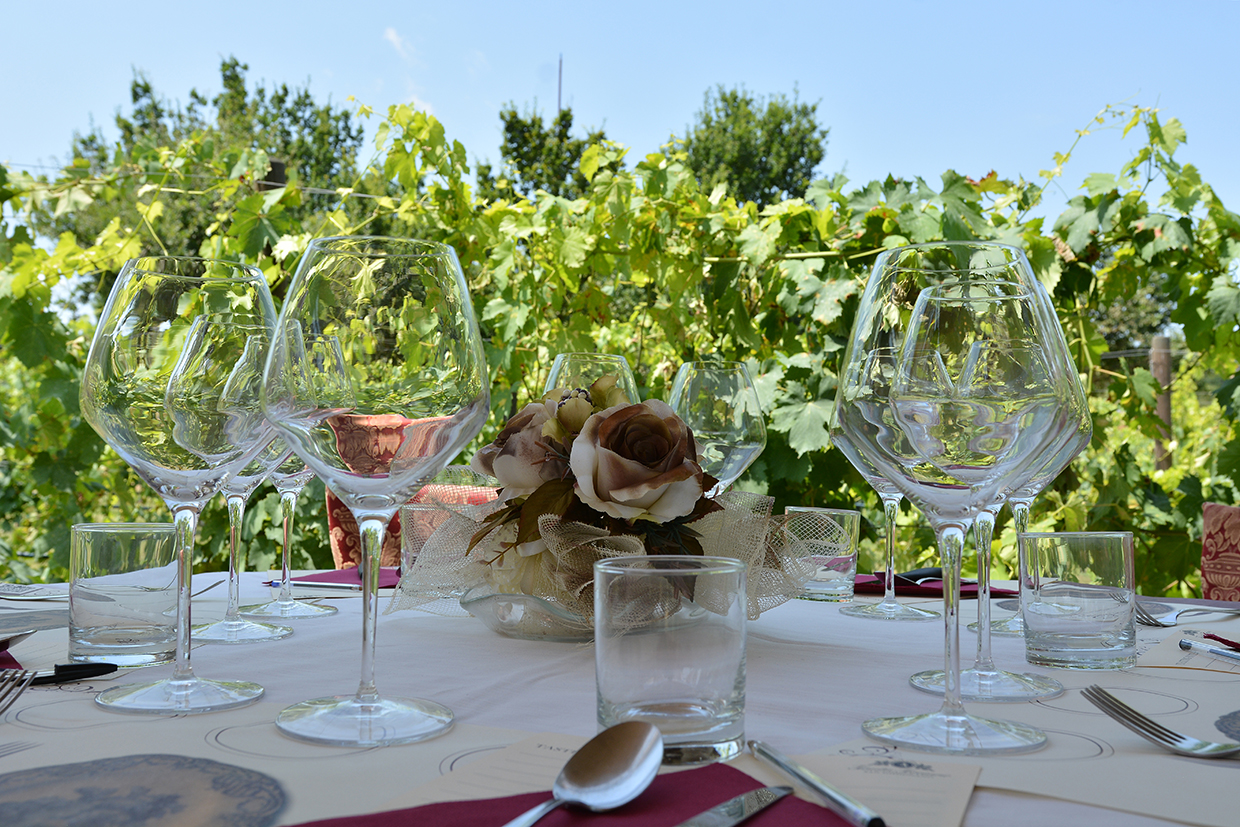 So what are you waiting for? Book here your Dine in the Vineyard among the Rows of Tenuta Torciano! Among the rows of the estate, in front of a warm sunset, you can taste a menu based on typical dishes, rigorously prepared by the expert hands of our chefs. Different experiences and passions, stories and curiosities will be intertwined in this Sensory Lunch or Dinner among vineyards in the hills.
You will dine among the vineyards in a property where high quality wines with a sublime taste and a unique style are produced. What will strike you is the magic of the place: you will be welcomed with care and attention by our staff, it will seem to be at home. The taste and the fragrances are a poem that invites you to contemplate the place, to taste Italian fine wine and a dinner of Tuscan cuisine. A magical place among the vine rows, rich in history, culture and rural traditions where you will find the typical hospitality by Tenuta Torciano.