Torciano Winery has a long tradition behind, founded in 1972, continue to produce fine wines thanks to Pierluigi Giachi and his family. The love for the family, eat well and drink fine wine are the three fundamental principles that guide us every day from morning to evening.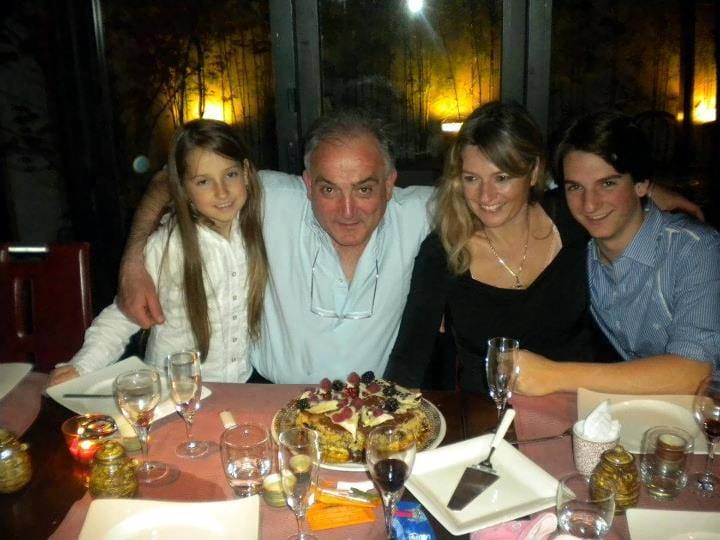 The good life is an Italian characteristic envied around the world.
Knowing how to appreciate the time, to share everything with friends and family, enjoy good food and a good glass of wine; are all fundamental aspects of life that can be lost due a frenetic life style of life.
At the Tenuta Torciano Winery, you will find not only good and genuine food, fine wine and time to relax, but also a welcome and quality communication. Here you can eat homemade pasta by mother Graziella, we prepare dishes with vegetables from our garden, using only fruit and vegetables in season.
For us breakfast, lunch and dinner are sacred rites, not like fast food, but we are promoters and supporters of slow food. Here you can eat and drink slowly and enjoy every glass of wine and dish homemade.
We were told "Torciano Winery is a Case History! This level of quality, hospitality and communications is, perhaps, only in the estates of the Napa Valley. Without the Italian history and culture. "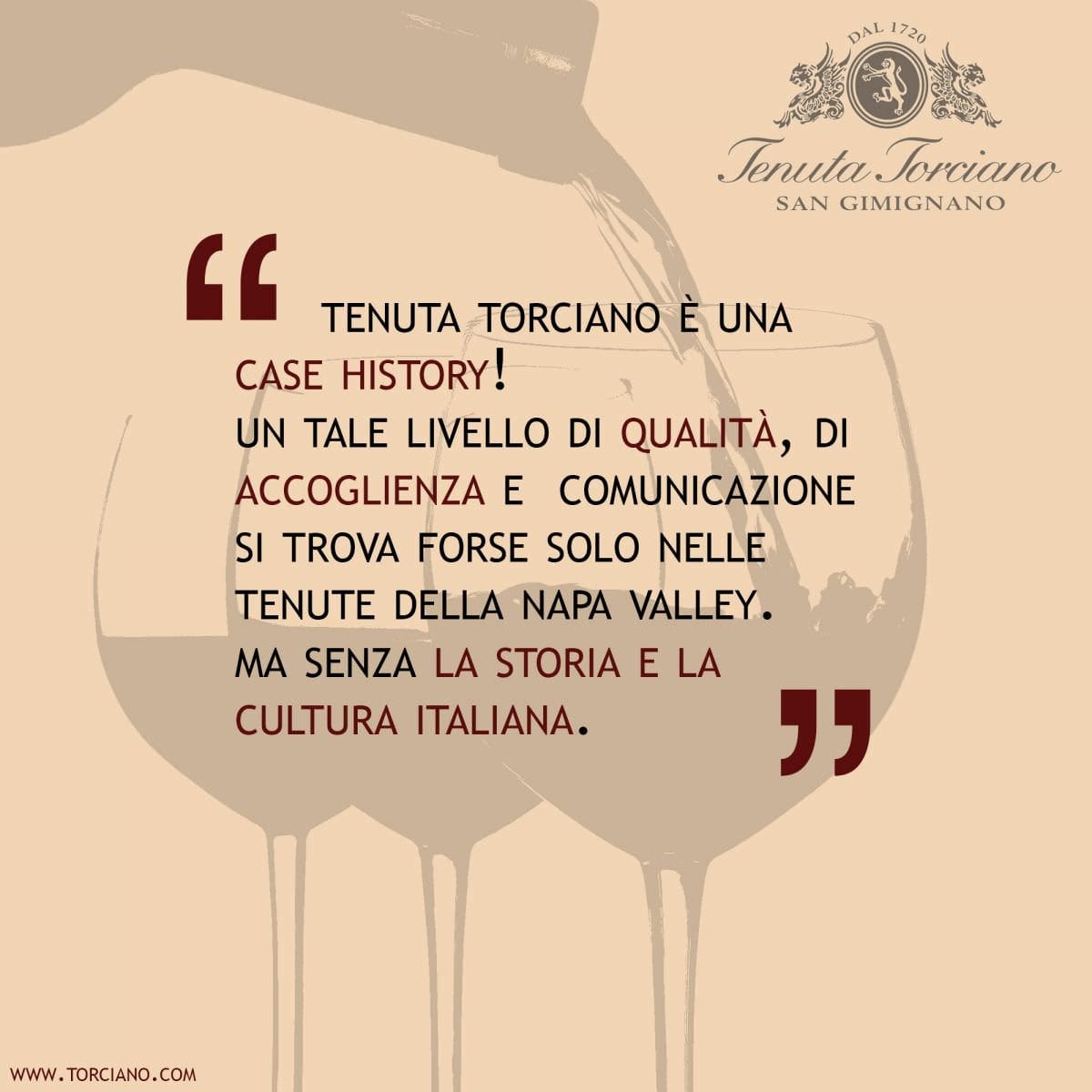 For us it is an honor to be compared to the famous estates of the Napa Valley, but most importantly, it is a pleasure to be able to pass every day the passion, the culture and history of Italy in all that we do best: produce wine.
In the fertile land in the Napa Valley we have a great example of Italian tradition: Robert Mondavi.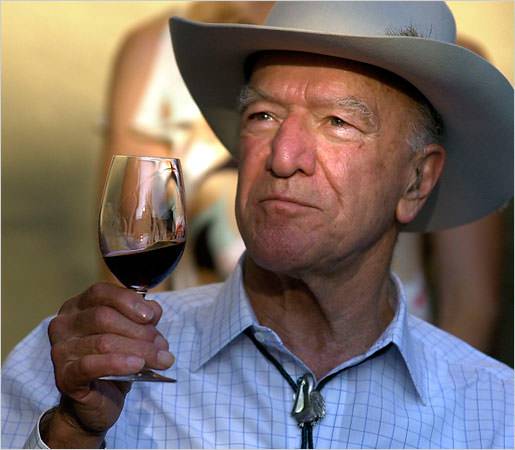 A life devoted to his work, love for family and the Italian tradition of eating and drinking well.  As for Robert Mondavi, even for Pierluigi Giachi family and the good life in the Italian style are fundamental values.
Robert led in America the Italian tradition of eating and drinking well, and love for the family, and founded an empire famous all over the world. The Italian good life, thanks to Robert Mondavi, also came to America, in the Napa Valley.
Thanks to its Italian values, based on love for the family, good food and good wine, Robert Mondavi made a great family business that produces excellent wine known throughout the world.
With the same passion and the same ideas, Pierluigi Giachi, along with his family, carries on the Tenute Torciano Winery and works every day to get better and better and live the italian good life: eat well, drink well and love the family.
By : Luciana Cilemmi Tags: case history good life napa valley winery