Dear friends,
here in Italy we have set March 18, 2021 as a symbolic date that marks one year from the beginning of the Pandemic in our country.
In fact, in March 2020, the Lombard city of Bergamo, at the forefront of the Western world, showed its wounds to the world.
Everything has changed since then.
In these spring days we all feel more confident, but the memory of the victims remains alive in our hearts.
Tenuta Torciano wants to remember in its own way all the victims of Italy and the whole world with a symbolic gesture full of meaning:
We have adopted one of the oldest and most luxuriant olive trees in our olive grove. This
olive tree
is positioned together with the other trees already adopted by the generous "peasant friends from all over the world".
We think that such an ancient and beautiful tree can become a symbol of strength, of a nature that fights adversity and is reborn.
Nature that is reborn after every cold and long winter.
This is the wish we wish to convey to all humanity.
Rebirth and life from the hills to the sea the Tuscany's landscape is shaped by olive trees of different shapes and size. It seems to suggest a question to you – "Where does all this wonder come from?". We must thank ancient population, like the Etruscans first and then the Romans, who took so much care of the tradition of cultivating olive trees, whose product is now the "green gold" of our diet. Thank to this important heritage and to the farmers' work across the centuries, we have today in Tuscany, an importan treasure made of different kind of oils, whose variety depends on the diversity of this region's soil structure. From Lucca to Lunigiana, from Arezzo to Florence and Siena, the production of oil is very rich and the goods that come from the trees in these areas are recognized as unique, like the Chianti Classico oil, which is a PDO product that comes from the
Chianti Classico's territory, crossing villages like Radda in Chianti, Castellina in Chianti, Poggibonsi and San Gimignano.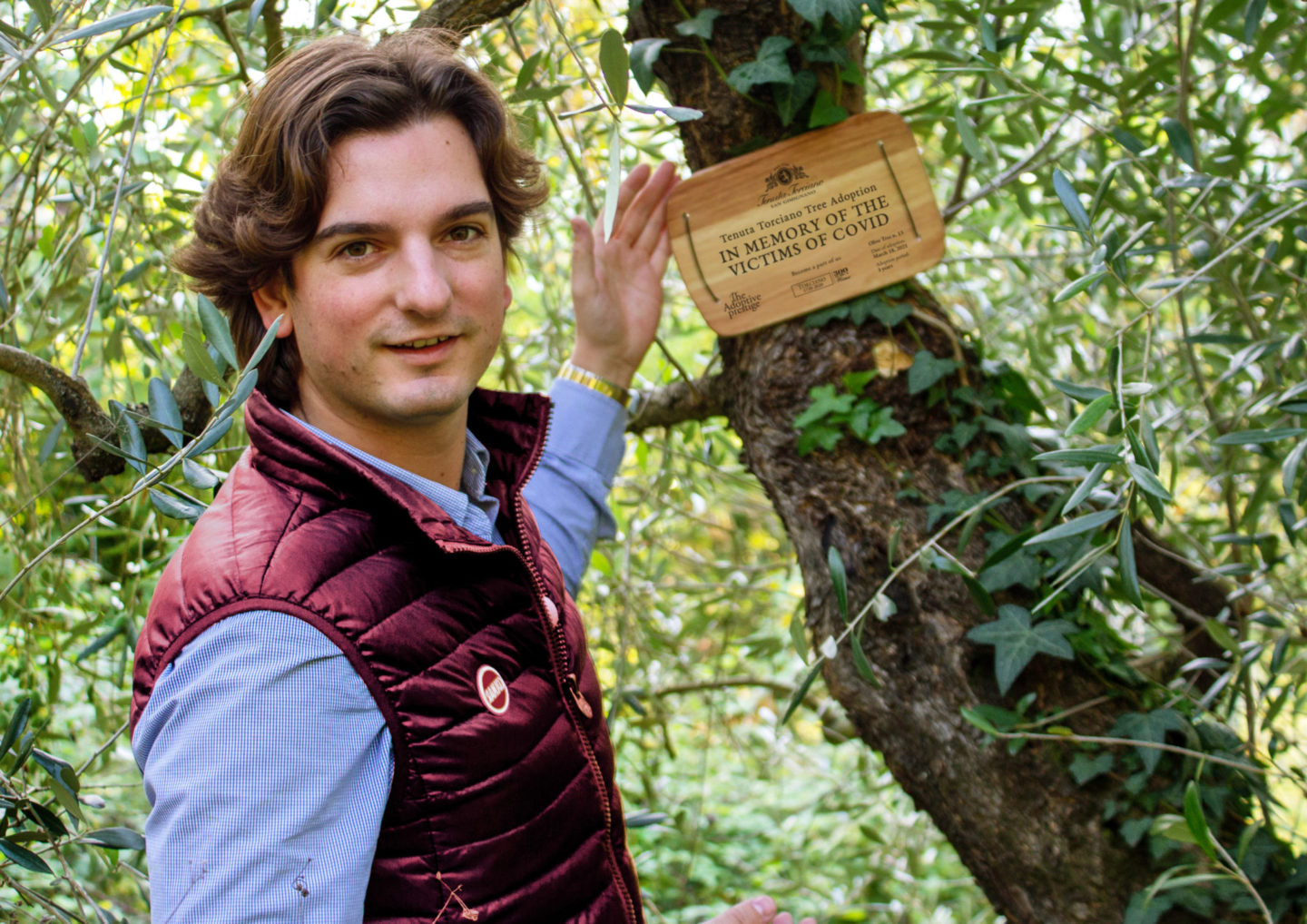 Exactly in this territory Pierluigi Giachi found a large hilly area full of ancient olive trees abandoned becacause, even if these plants are strong and have a long life, to mantain their good health, they need constant attention and cares, things that are very demanding and expensive. Pierluigi and his family wanted to rescue these beautiful plants, discarded for years, in order not to lose an important productive an cultural heritage, which has represented and still is one of the most recognizable symbols of our beautiful Tuscany. He and his Tenuta Torciano, to commemorate the 300th anniversary of the winery, created a big project in order to save the 7300 ancient olive trees planted in the area.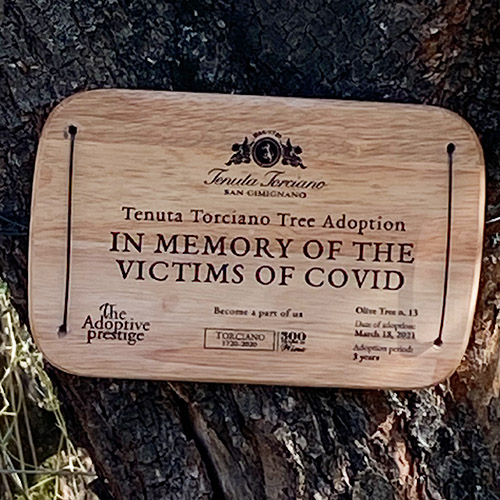 "For me, this project started many years ago, when i found myself in a wide hilly area close to Florence, full of ancient olive trees, which was abandoned in 1980's. You should know tjat the traditional cultivation of the olive tree is often not economically profitable, due to the quantities of oil produced and the numerous manual processes involved, so a lot of plants have been abandoned. I could not be indifferent to this huge waste, so i started a long and difficult campaign to recover the areas planted with olive trees. I want to restore life, strenght and courage to these beautiful plants, whit the aim of saving the variety of the Tuscan landscape". Pierluigi Giachi.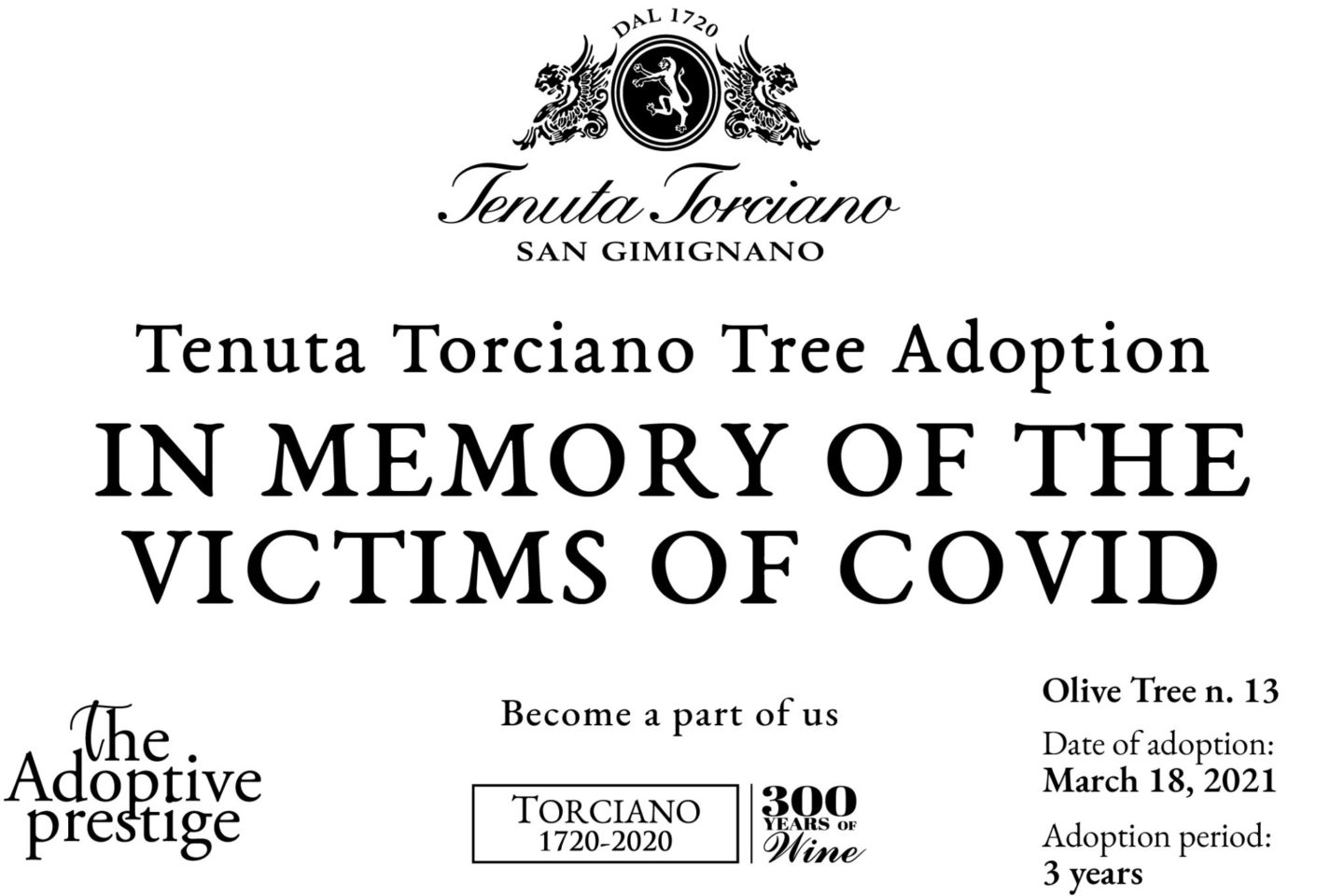 The aim of this project, called "Adopt an olive tree", is strongly linked not only to the preservation of Tuscany's landscape but also to an "ecological mission". One olive tree absorbs in a year, 730 kg of carbon dioxide, which corresponds to the amount of CO2 released by a plane in a travel from Rome to New York. You can be part of this mission adopting one or more of these 7300 olive trees: this act will mean so much for our planet and for your plant, which will have the chance to say "thank you" to you, through the oil produced from it every year. Adopting your olive tree for one, three or five years, you will become a "virtual farmer" that takes care of a piece of Tuscany, which wants you to be an active participant of the olive harvest. But while your Tuscan olive tree is waiting for your care, you will receive pictures of the special moments of your plant, from the cleaning operations to the pruning, ending withe the birth and the picking of the fruits and their travel to the oil mill. Adopting your olive tree you won't receive just two bottles of your plant's special oil every year but you will have also the chance to embellish your olive tree with an engraved plaque, in which there is the name that you would like to give to your plant and also your family name, information attested in a certificate of adoption, valida as long as you want to keep your olive tree with you.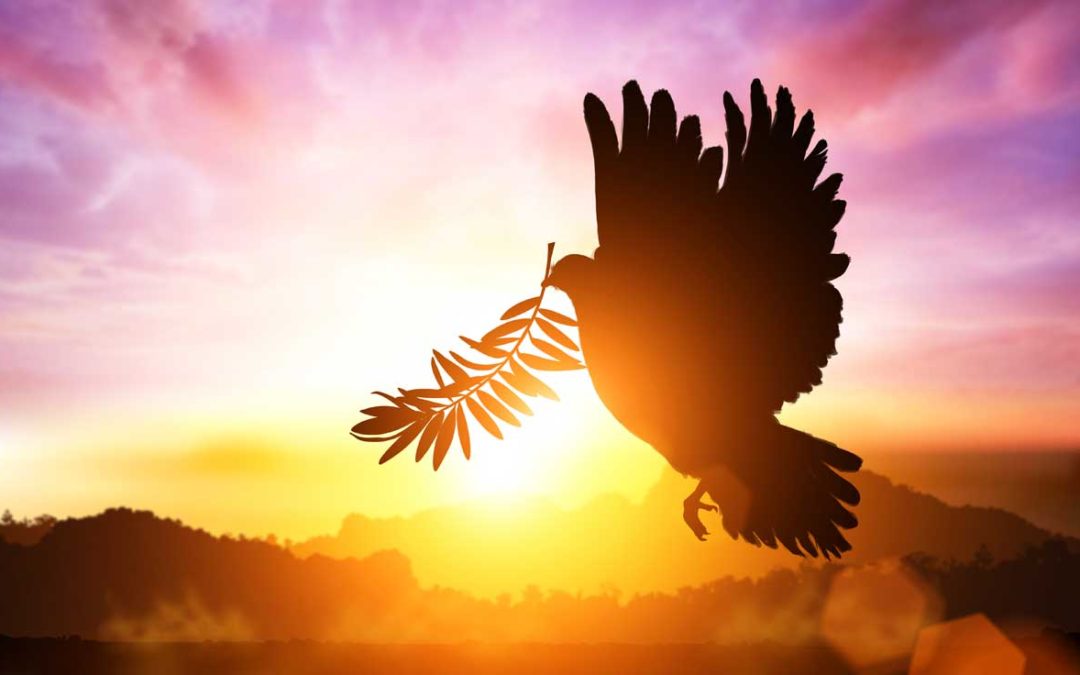 There is an image that links the dove to the olive tree. The Bible said that Noah brought a dove out of the ark three times which, in the end, returned to him with an olive branch in its beak, a clear sign that reconciliation with God had occurred and the flood ended. The dove becomes an instrument of reconciliation and peace for all humanity. By osmosis these same values of fidelity, purity and fertility are attributed by tradition to the olive tree. The olive branches are perfect to welcome a dove tired of its flight. Long, wide and tough they offer just the right amount of shade for this iconic animal of the Easter period and Spring in general. It is easy to see the whiteness of their white mantle among the angular leaves of an olive tree. The olive tree continues, among myths, legends and anecdotes, to animate the culture of humanity.
Share this TorcianoGreen project with us and the whole planet will be proud of it.
Happy Easter
Pierluigi Giachi and Family