Pierluigi and his staff are leaving for a new adventure in the United States.
This time the will visit many different cities and enjoy a glass of wine with their friends.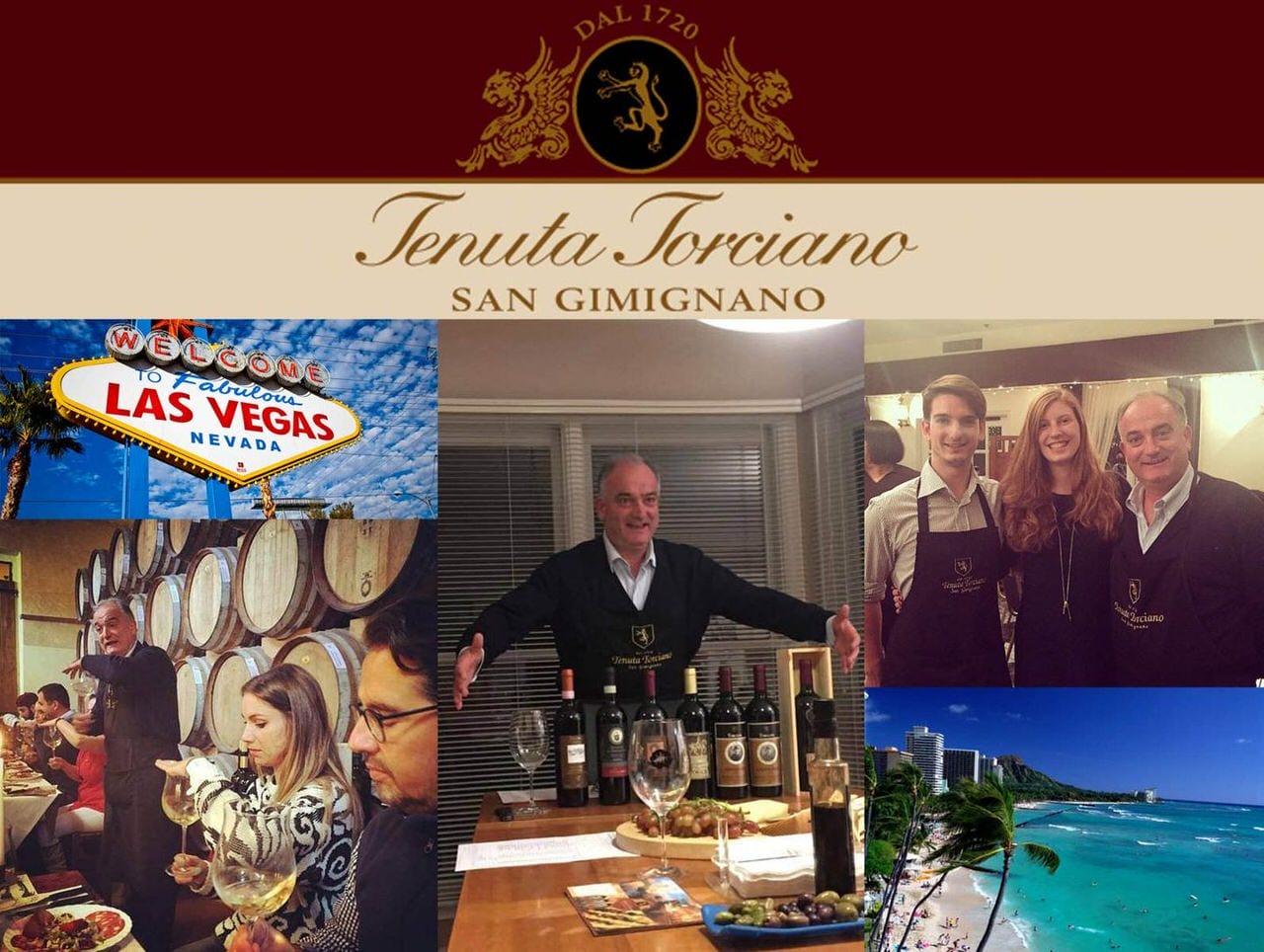 Cities that Pierluigi visit with his Wine Tasting School are:
Atlanta, Los Angeles, Honolulu, Kona, Las Vegas, Fresno, Denver and Portland.
If you want to bring a Piece of Italy at your house with a Wine Tasting School with Pierluigi and the crew of Torciano Winery, with its scents, flavors and laughter call us at +39 3397057216 or send us an email at pierluigiontour@torciano.com