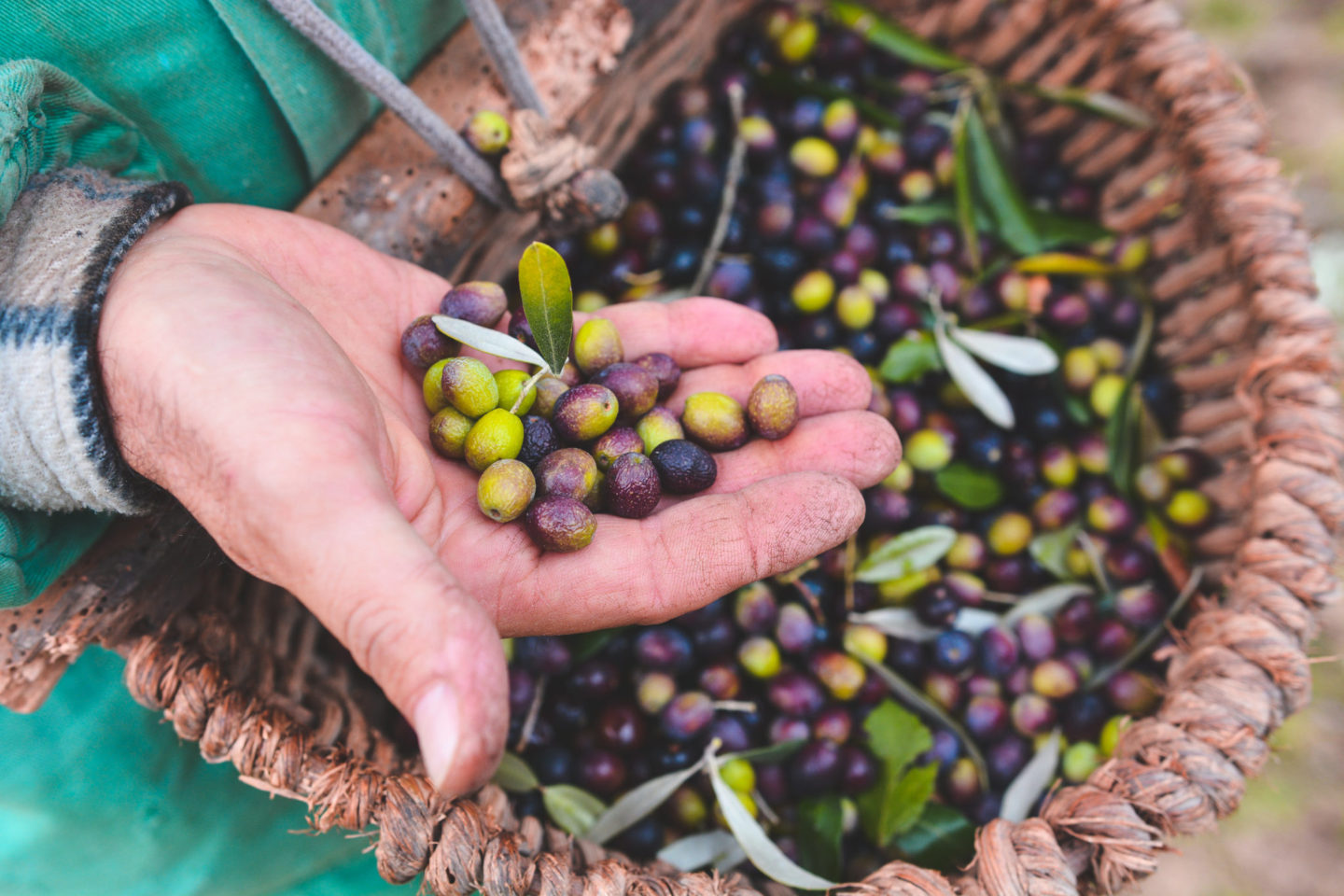 Autumn in Tuscany also means new oil, freshly squeezed. The olive tree is one of the symbols of the Tuscan landscape, along with cypress trees and hills. Between the end of September and the beginning of October, the olive harvest takes place in Tuscany, an ancient ritual that has been repeated for thousands of years: in this period in fact the olive reaches the right maturation (veraison), changing its color from green to black. At Tenuta Torciano, the olive harvest takes place exclusively in manual mode, a process longer than the mechanical mode, but does not stress the olive tree and does not damaging the olives.
To collect the olives we use the comb, an instrument that recalls the hair comb precisely, and that allows you to slide along the branches, taking away the olives but without damaging the leaves and the tree.
The olives are harvested at the base of the tree with big green nets and from here they are taken immediately to the mill, every evening after the harvest: here begins the process of pressing to get the Extra Virgin Olive Oil in the day. The olive harvest lasts about a month and must be completed before the arrival of the great cold, around the end of November: otherwise the risk is that the olives can be damaged.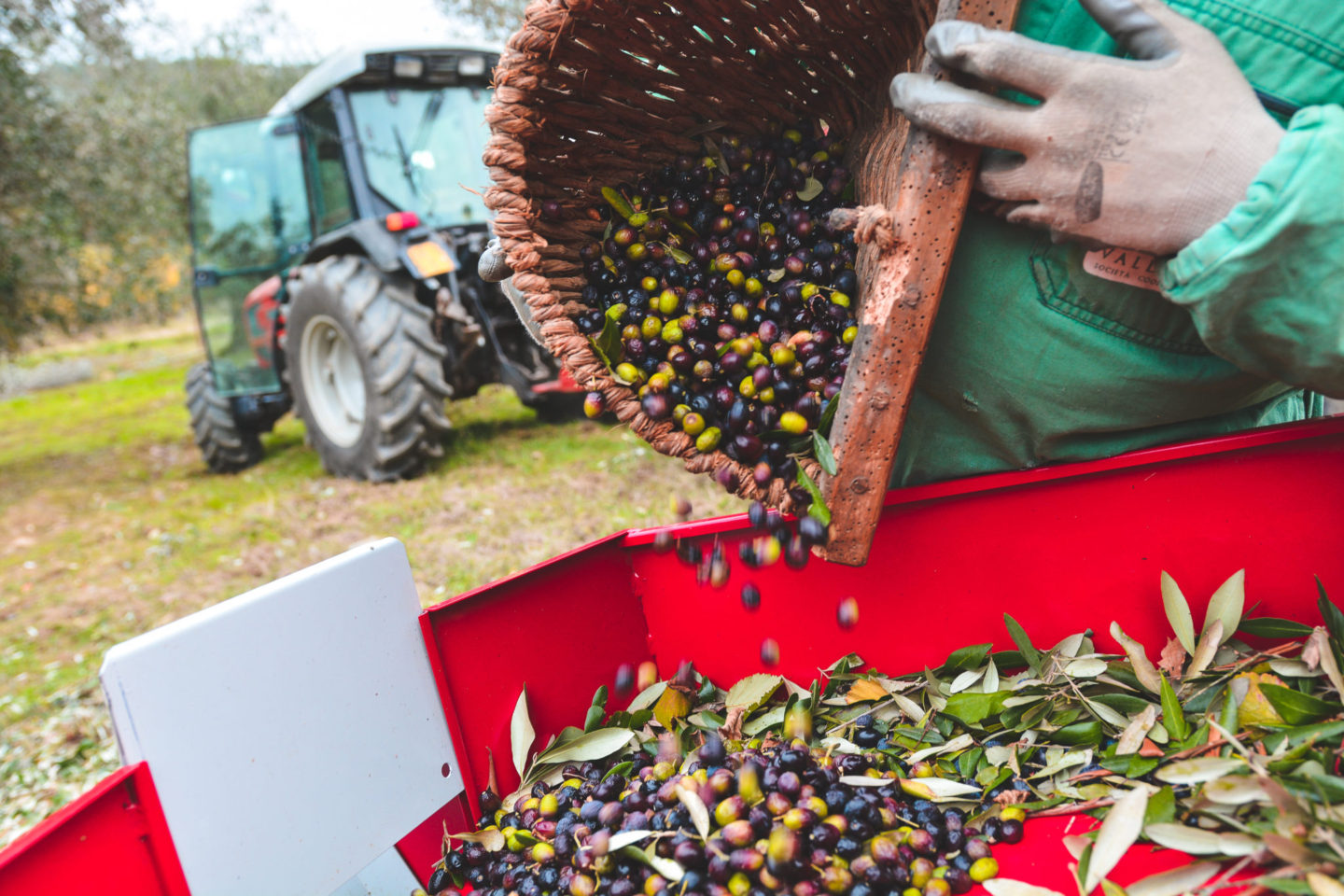 Tenuta Torciano's extra virgin olive oil is an oil of great quality, especially thanks to the soil where our plants are grown. A soil with a very alkaline pH, together the cold extraction exclusively performed by mechanical means, favors the realization of a final product with a very low level of acidity and a unique flavor.
Extra-virgin also means "first pressing": to produce one liter of our oil it takes about 5 kg of olives.
It also contains antioxidant compounds that protect it from rancidity and if stored correctly, away from light or heat sources, you can keep it unchanged for 12/18 months.
The new extra virgin olive oil, freshly pressed, is one of the most sought after products by experts and this year the Torciano Extra Virgin Olive Oil will stand out for its quality and flavor, also considering the excellence of the olives harvested.
Suitable for all culinary applications such as simple dressing, scalding and frying. Try it on a slice of cooked bread (here called Bruschetta) or pasta in white; you can have the same delicious result by putting it on your salads or on quality meat (Fiorentina is the best). This oil is perfect also in combination with white meats or fish, and the delicious carpaccio. This blond nectar is in fact the perfect condiment for every kind of food.
Our new 100% Italian Extra Virgin Olive Oil will soon be available in the Shop on our website: www.torciano.com