The real harvest experience starts here in Tenuta Torciano! It's like going back to the memories of our childhood. We have always lived the harvest as a feast, where our generations gathered to celebrate this great event … and where everyone worked together. Our grandparents, our parents and we children, everyone had his task. From the collection to the transport of the grapes from the vineyards to the cellar where the grape processing began. It was like a dance! A delicious and excellent lunch was always the highlight of the day, with a nice "schiacciata" with grapes for dessert!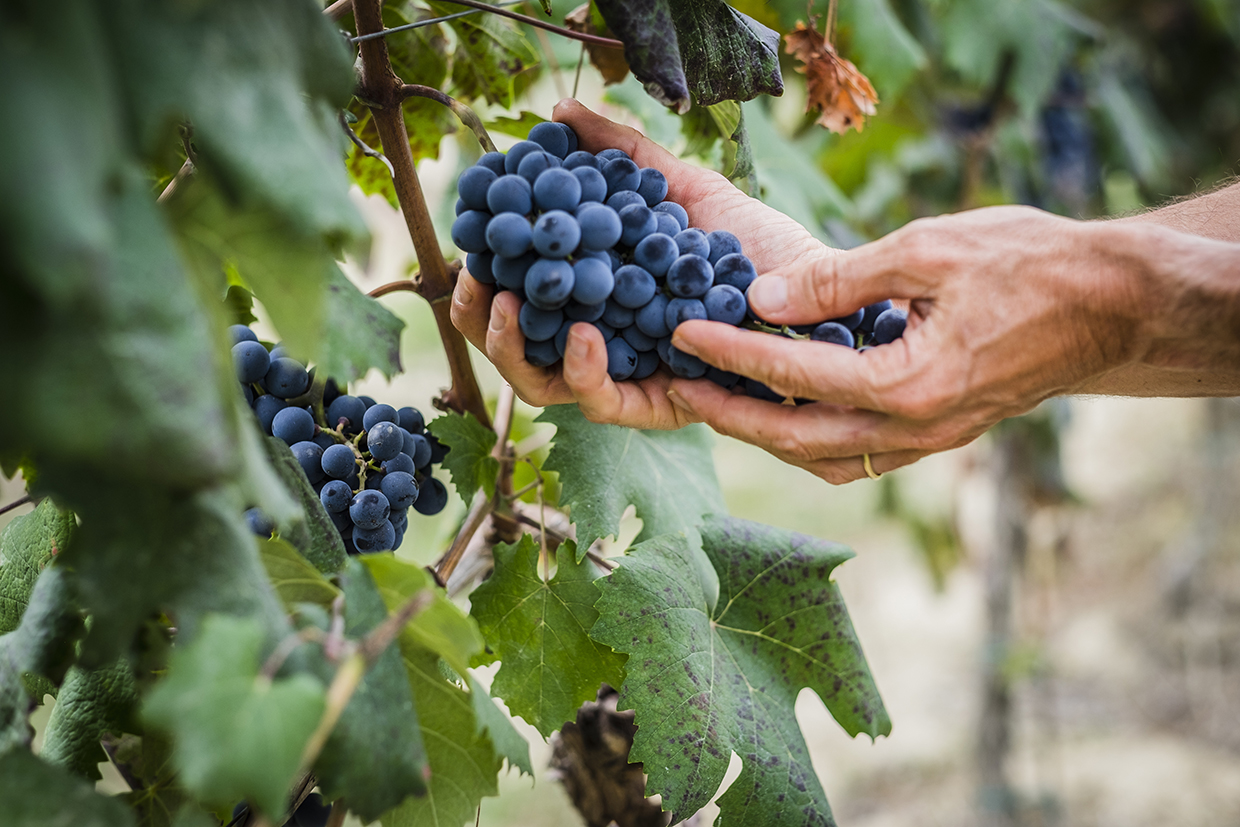 If you are planning a trip to the Tuscan countryside from the middle to the end of September, Tenuta Torciano will offer you the opportunity to relive this authentic experience with a very special vacation package. In fact, entire days of Educational Grape Harvest are planned, perfect for families, children and nature lovers , dedicated to harvesting the grapes and creating the must that will become wine. Being able to touch the processes that allow a juicy fruit to become nectar is an exceptional experience that you will always remember!
Contrary to popular belief, the grapes harvested are no longer trampled because, despite being a reality of folkloric imagination, it is actually unhygienic. However, the great lunch organized with all the participants in the harvest and the atmosphere of great celebration and conviviality that are traditionally associated with such events are still in vogue! After a morning spent collecting, striking, turning and pouring, a typical lunch with wine tasting is certain, sitting around a large table spread where the colors and scents of the season reign!
Today's life is always more hectic and the little time we have available becomes a precious commodity. So, how can we use it to the fullest if we don't discover ancient activities and flavors in order to don't forget them? The harvest is this and more, and harvesting remains an activity of undisputed charm.
For more details and reservations contact our booking office at +39 0577988134 or send a message to: booking@torciano.com