There are many famous people in the world who love truffles, whether white or black, as proven by the various international fairs, especially that of Alba (in Piedmont), where one can run into well-known personalities, both Italian and foreign. Giacomo Morra is the creator of the duo truffle-VIPs, for he is the one who started sending complimentary white truffles to celebrities, such as presidents, actresses, and American athletes. The initiative was taken in 1949 where the actress Rita Hayworth received the precious tuber.
Since then, the largest specimen found in the Piedmontese hills of Northern Italy is sent to a movie star in good faith. Among the recipients were Sofia Loren, director Francis Ford Coppola, Marilyn Monroe – whose husband at the time Joe Di Maggio, wanted to buy an Italian "truffle hound" for $ 150, Gerard Depardieu, Penelope Cruz, Claudia Cardinale, and many more.
Bruce Willis is willing to spend a small fortune in Tuber magnatum Pico, the scientific name for white truffles, along with perfect regional wines to accompany the precious tuber like Barolo and Barbaresco. Even Michael Douglas buys significant amounts of white truffle in his travels in Italy, which begs the question: are they for him, or for his wife, Catherine Zeta Jones who has confessed to using a special shampoo made of caviar and – yes, you guessed it, white truffle.
The connection between Cinema & Truffles is explored with an exhibition in Alba centered around quotes, trivia and plot twists in dozens of films: from the stuffed pheasant that Hugh Grant uses to seduce Julia Roberts in Notting Hill, to the master of suspense Alfred Hitchcock, who wrote a screenplay, set in Le Langhe, called The Mystery of the Truffle Hunter during a visit to Alba in 1959. The movie was never produced, but anyone curious about the film's plot – which begins with the murder of an old truffle hunter – can read about it (provided you speak Italian) in the book Il Re del Tartufo, by Giordano Berti and Raoul Montanari.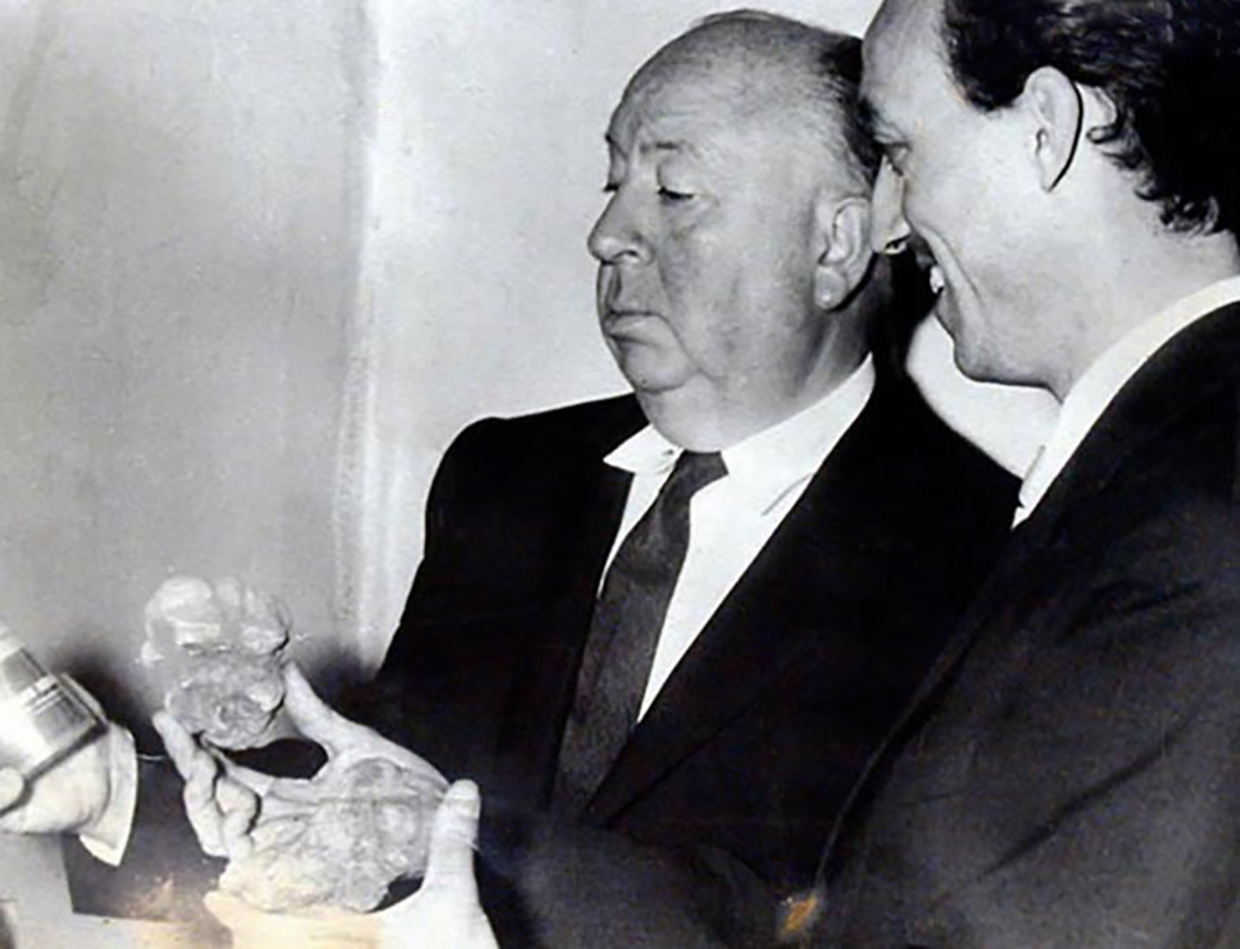 Extravagances aside, the white truffle is the perfect delicacy for refined palates. Being one of the rarest and most expensive foods in the world, truffles are impossible to grow and are only available for a couple of months a year.
Also in Tenuta Torciano there are many celebrities who come to visit us to try the exciting Truffle Hunting Experience in Tuscany. Among the latest we had the pleasure of hosting Raquel Baldelomar, journalist of Forbes US, Xu Weizhou, famous Chinese actor and singer, Georgia Pellegrini, American author, chef, expert in outdoor adventures and host of the TV show "Wild Food", Kim Yoo-jung, famous South Korean actress and many travel bloggers and food bloggers like Karina Nigay, Gyrol Anna, Dorothy Soh and Elsie Hewitt.
The truffle season is officially starting and at Tenuta Torciano we are ready to welcome every day all the people, families and celebrities who decide to try this unforgettable experience at least once in their life accompanied by experienced truffle hunters and beautiful trained dogs.
After each truffle hunting lesson it will be possible to participate in a Typical Tuscan Lunch with vertical tasting of Torciano wines and of course some truffle-based dishes. It will also be possible to book Cooking Classes where the protagonist will be exclusively…the truffle!
What are you waiting for? Book now your Truffle Hunting Experience in Tuscany!
mail: booking@torciano.com
phone: +39 0577988134