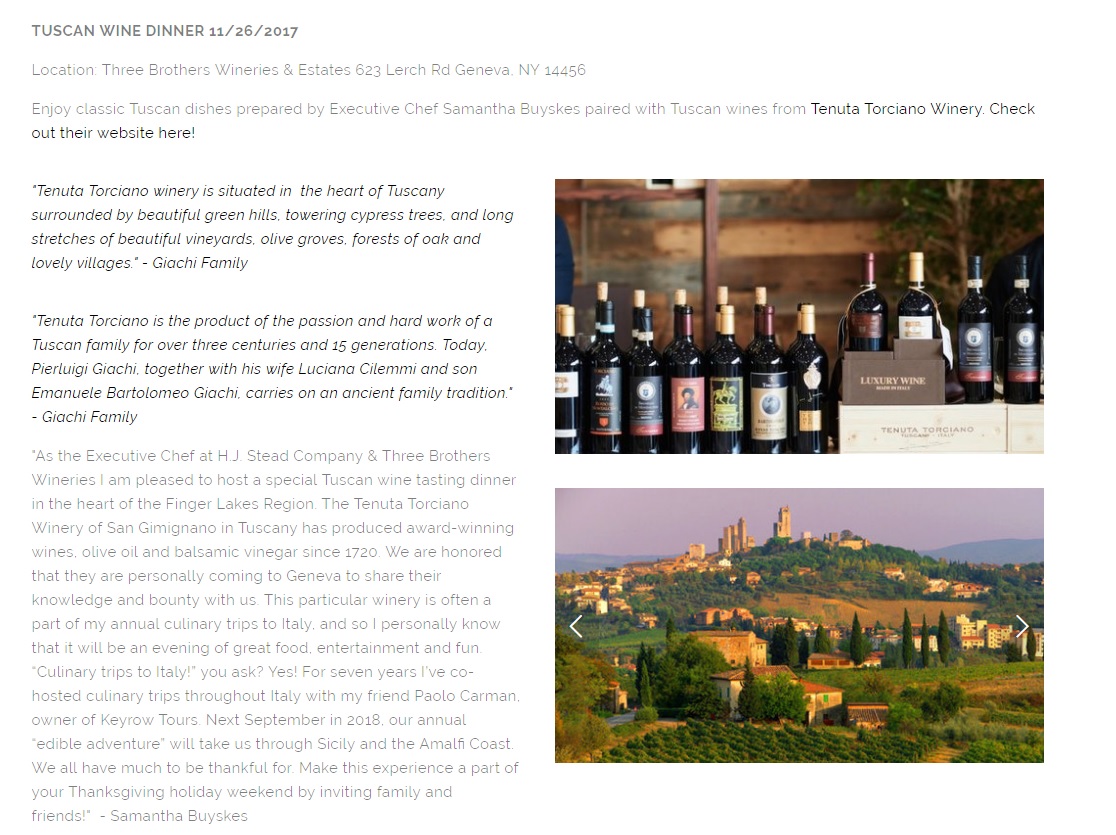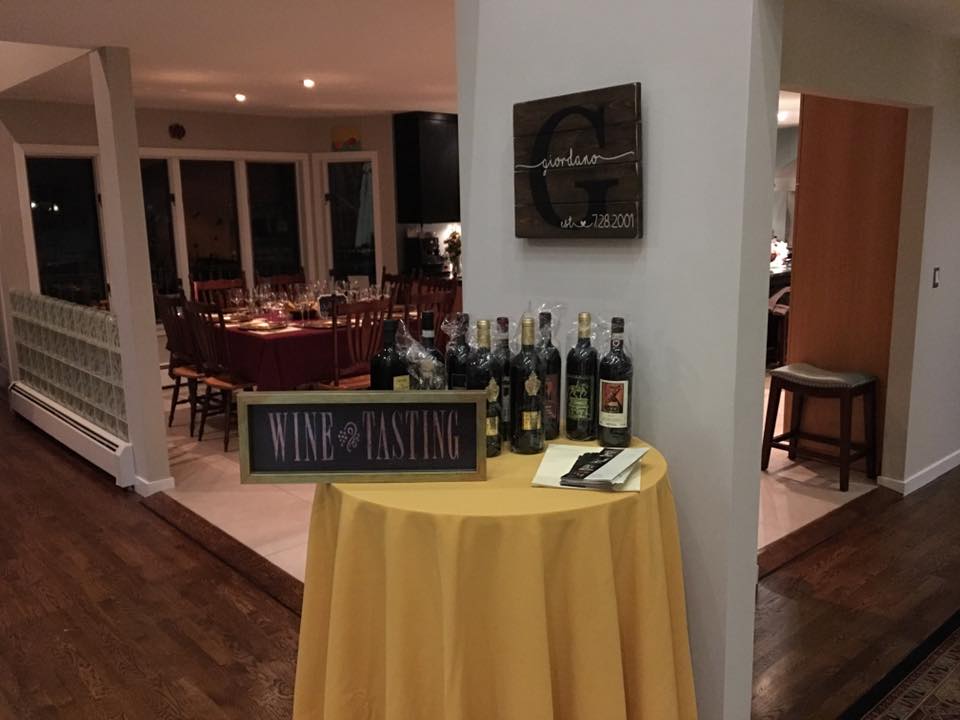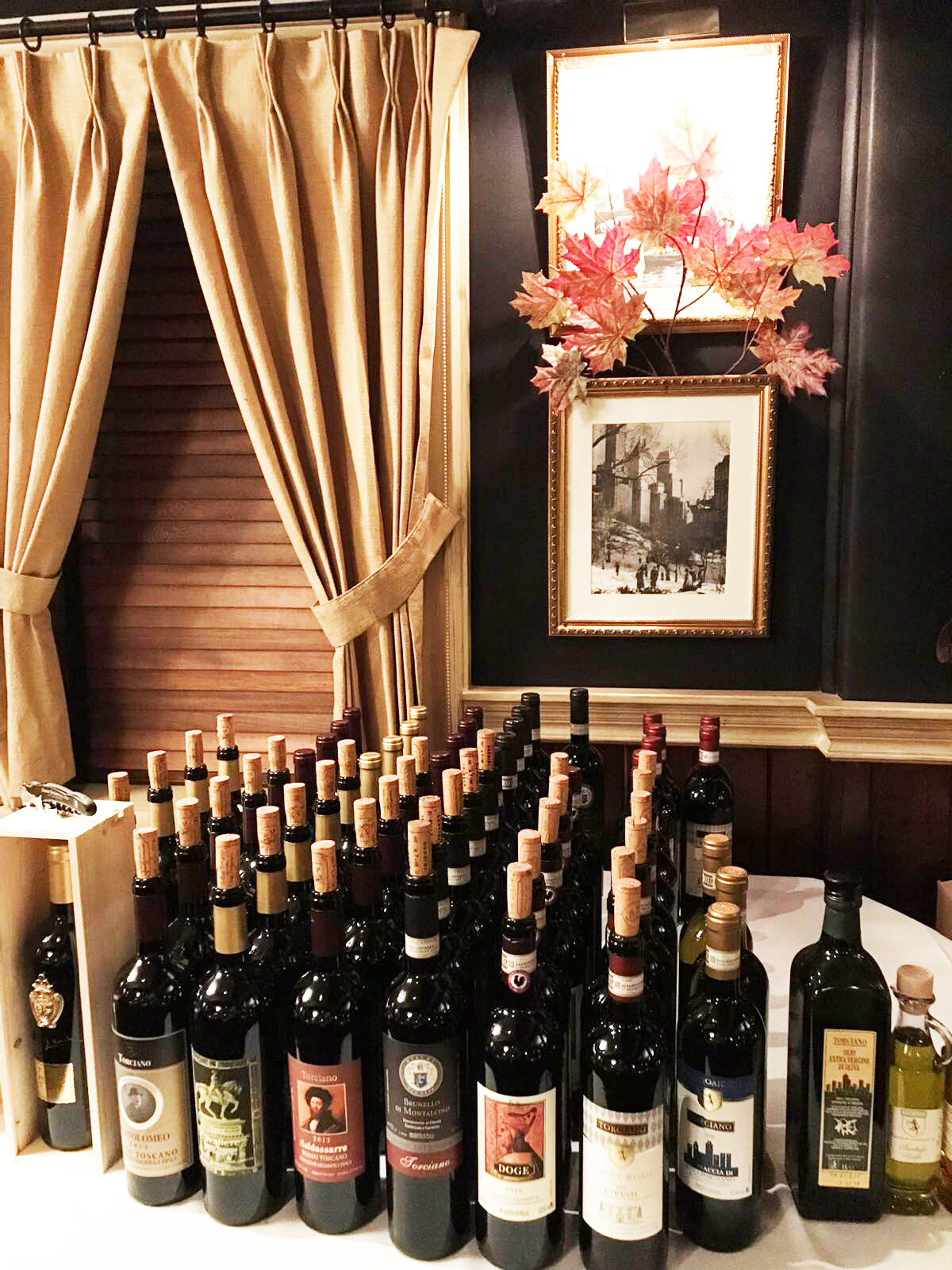 It's always a pleasure to take a taste of Tuscany with our wines and oils directly in the homes of our friends.
Thank you to all our friends that organized and are waiting to take part at w wine class. We also have many pictures, blog and invitations that talk about us! thank you!
It is always a joy to do a wine class and explain all about our wines, the vineyard and the story of the Giachi family. We start to taste a white wine, the most famous here called Vernaccia di San Gimignano, and then we start with the red wines: young Chianti and Chianti Classico. We go on with the Rosso Toscana as Cavaliere, Bartolomeo and Baldassarre. Don't miss the Brunello and for special occasions we suggest our Terrestre with the beautiful wooden box signed by Pierluigi in person!
If you want to recreate the same atmospehre of party also at your home, with your friends and family, don't hesitate to contact us and book your pesonal Wine Class School.