Bread Pudding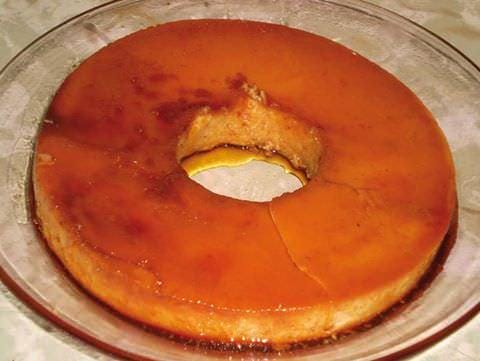 Many thanks to our friend Claudia for sending us this typical recipe of sweet Argentino: buonissimo!
Send your recipe to cinzia@tenutegiachi.com
— — —
Bread Pudding
Ingredients:
150 g stale bread cut into slices;
50 g butter;
1/2l milk;
2 eggs;
100 g sugar grated zest of 1 orange or lemon.
Preparation: 20 minutes
Cooking time: 50mins
Additional time: 2 hours rest
Ready in: 3 hours 10 minutes
Cut the bread into thin slices that you will put in a bowl with the butter. Pour the boiling milk and let it sit for a few hours.
Dissolve the bread with a fork or pass it through a sieve, then add the eggs, sugar, grated rind. The dough can add raisins, chopped apples, chocolate chips, dried fruit and candied, chopped pears slightly in the past lemon, the variations are so many.
Take 4 tablespoons of sugar caramelize in a pudding mold with a diameter of 14cm. Pour the mixture and put it to cook in a water bath for 50 minutes.
Food & Wine pairing: Dessert wine Vin Beato

— — —