TORCIANO AL FRESCO – Countryside Restaurants
We know that many of you travel to Tuscany to visit the winery for spring and summer holidays and we can't wait to welcome you to Tenuta Torciano in San Gimignano!
As part of our ongoing health and safety projects, we are much delighted to introduce our Al Fresco Vineyard Restaurant in the Countryside, a property wide dining program that allows all of our visitors to enjoy their restaurants with wine tasting outdoor favorites in the fresh air!
Keep in mind that it took a lot of thought, care, time and love in planning the Countryside Al Fresco experience. Facemasks are required indoors, so don't forget to bring face cover when shopping and dining with our instructor sommeliers.
We help keep our team members and each of you safe so we can continue to deliver a wonderful Al Fresco experience in the Countryside with Tenuta Torciano.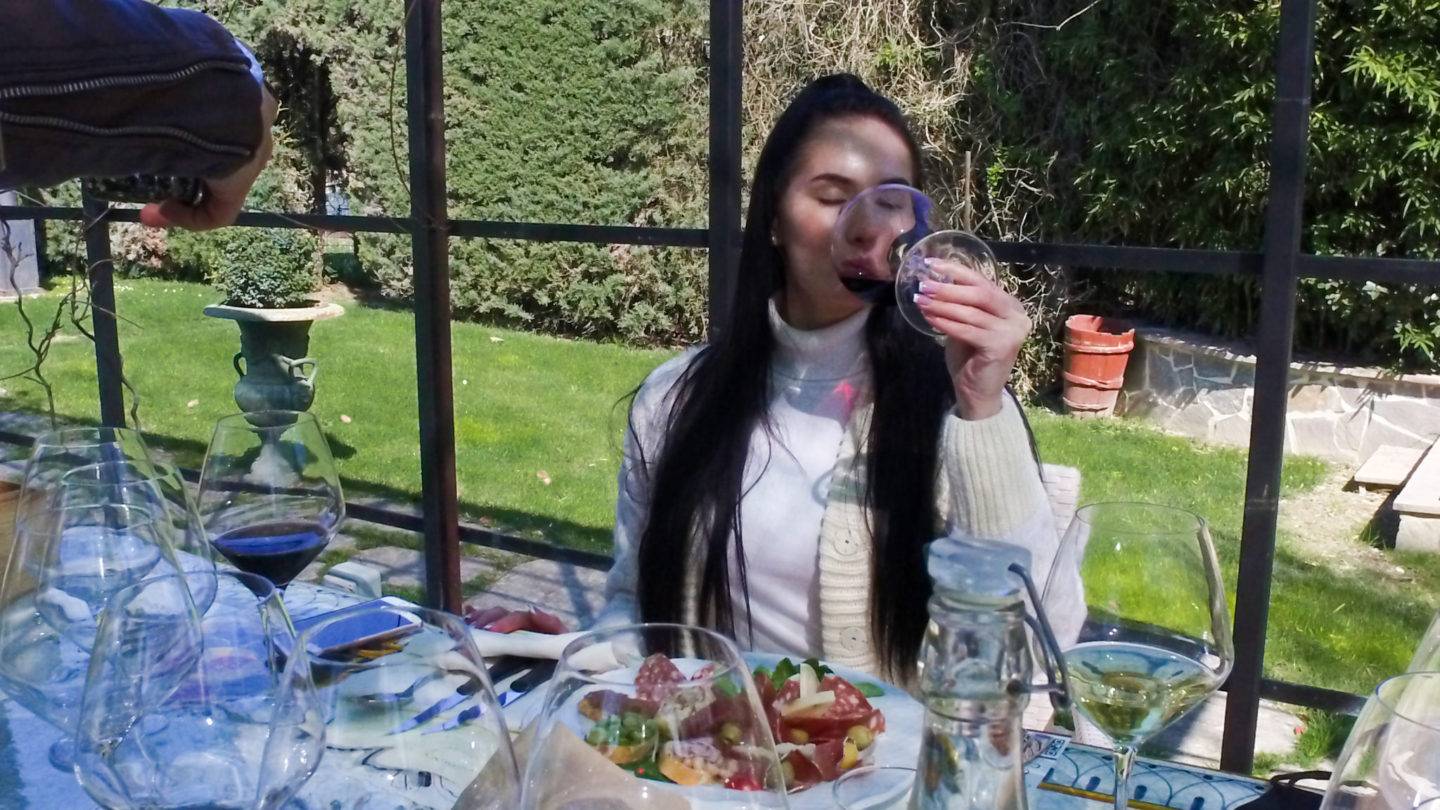 PIERLUIGI GIACHI
Still an important part of our daily life is complicated, sometimes it is difficult to see all the beauty that still surrounds us.
At Tenuta Torciano since May we have reopened visits to our cellars, our vineyards, the restaurants in the outdoor spaces and inside the cellars with regular distances between the tables.
The uncontaminated nature that surrounds us, palaces and towers, places of unique history and culture or simply a characteristic vineyard hidden in the heart of Tenuta Torciano, are happy to welcome all guests who want to enjoy an outdoor wine experience.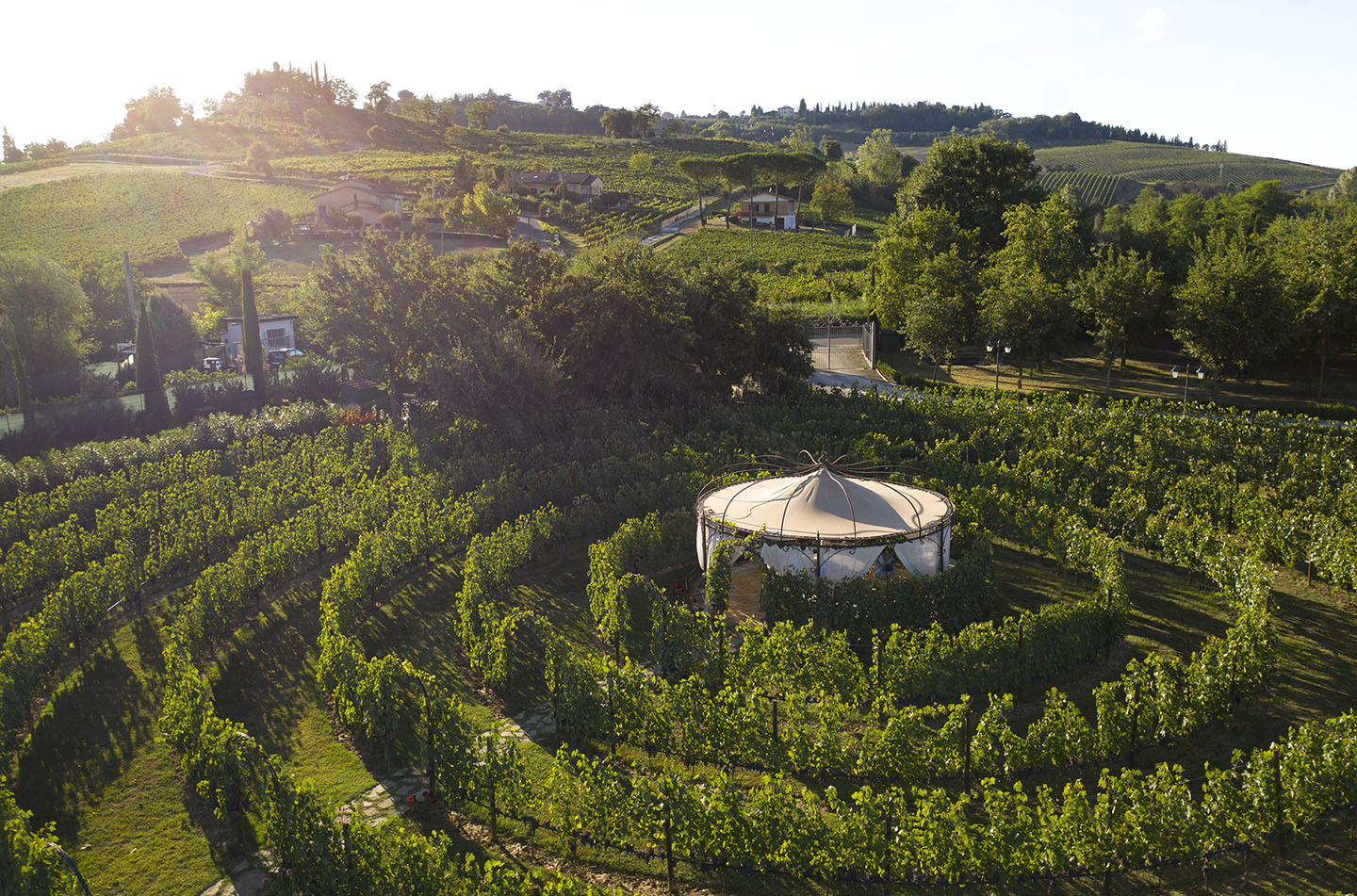 TENUTA TORCIANO WINERY in San Gimignano, Tuscany
Of the winecellar's 42 wine experiences, vineyards and wineries, Tenuta Torciano is the only one built on the banks of the river and it is a vision just a few steps from the hotel's Torciano Building.
It has a unique wine experiences, wines, food, tuscan cuisine, tables into the nature between vine rowes, into the nature, with around a beautiful green hill view and San Gimignano towers.
Guests of Tenuta Torciano become one with nature, experiencing the stunning views of the nearby medieval City of San Gimignano and enjoying a taste of authentic Tuscan family living in an enchanting winery setting since 300 years.
Couples and families alike appreciate the elegant yet informal operation of the wine cellar, its commitment to sustainability and the wide variety of environmentally friendly activities available for all ages. The estate's virgin woodland, fields and protected flora and fauna are an ideal backdrop for nature walks on the many trails. Partridge, pheasants, cranes, storks, peacocks, swans and more can be spotted, while wild boar, badgers, foxes and porcupines make their homes in the surrounding woods.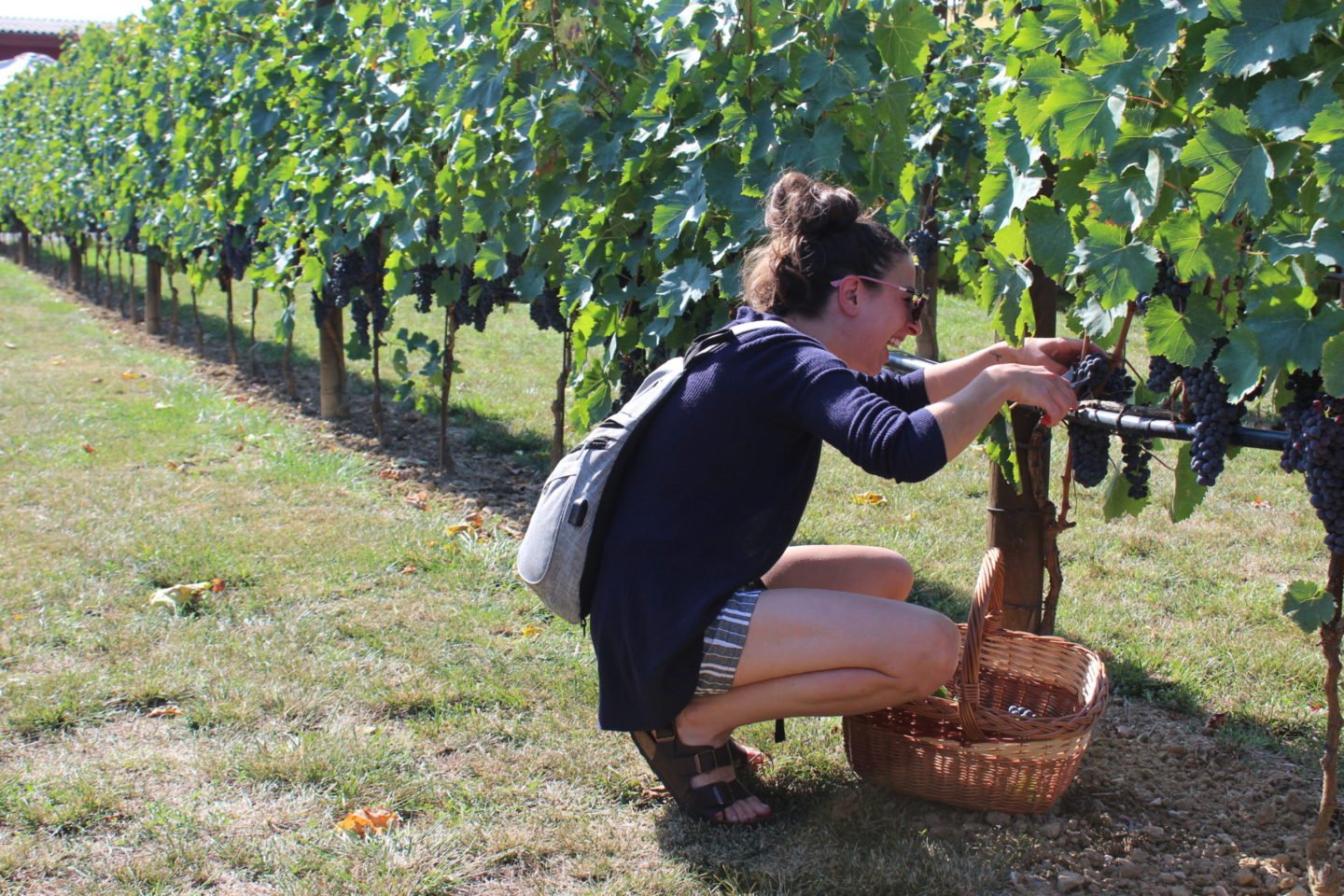 The 500-acre organic farm produces a wide variety of foods and products for use at the restaurants and hotel.
Wines and olive oils and balsamic vinegar are made on the property.
The resident horses feed on homegrown hay and the three-acre vegetable garden supplies fresh asparagus, artichokes, tomatoes, potatoes, peas, raspberries, strawberries and more for the daily outside and restaurants menus.
Brunello di Montalcino, Chianti Classico, Nobile di Montepulciano can select a Vernaccia di San Gimignano, Chardonnay, Pinot white wine or Sangiovese and Cabernet Sauvignon red wines harvested in our vineyards; menu ingredients and produce that can't be grown on property are sourced farmers locally.
Tenuta Torciano's commitment to sustainable agriculture is mirrored in its commitment to the local community.
Over 100% of the staff live in the area, including nearby Siena and Valdelsa.
The work of local artisans is featured throughout the estate, and authentic traditions are like the staff who work in the vegetable garden for fresh and genuine vegetable daily, the farmers who work in the vineyards for the production of wine. There are others who work in the olive groves for the production of oil, there are people who take care of our farm animals and horses for riding, the property's architecture, culinary delights, wellness treatments and overall philosophy.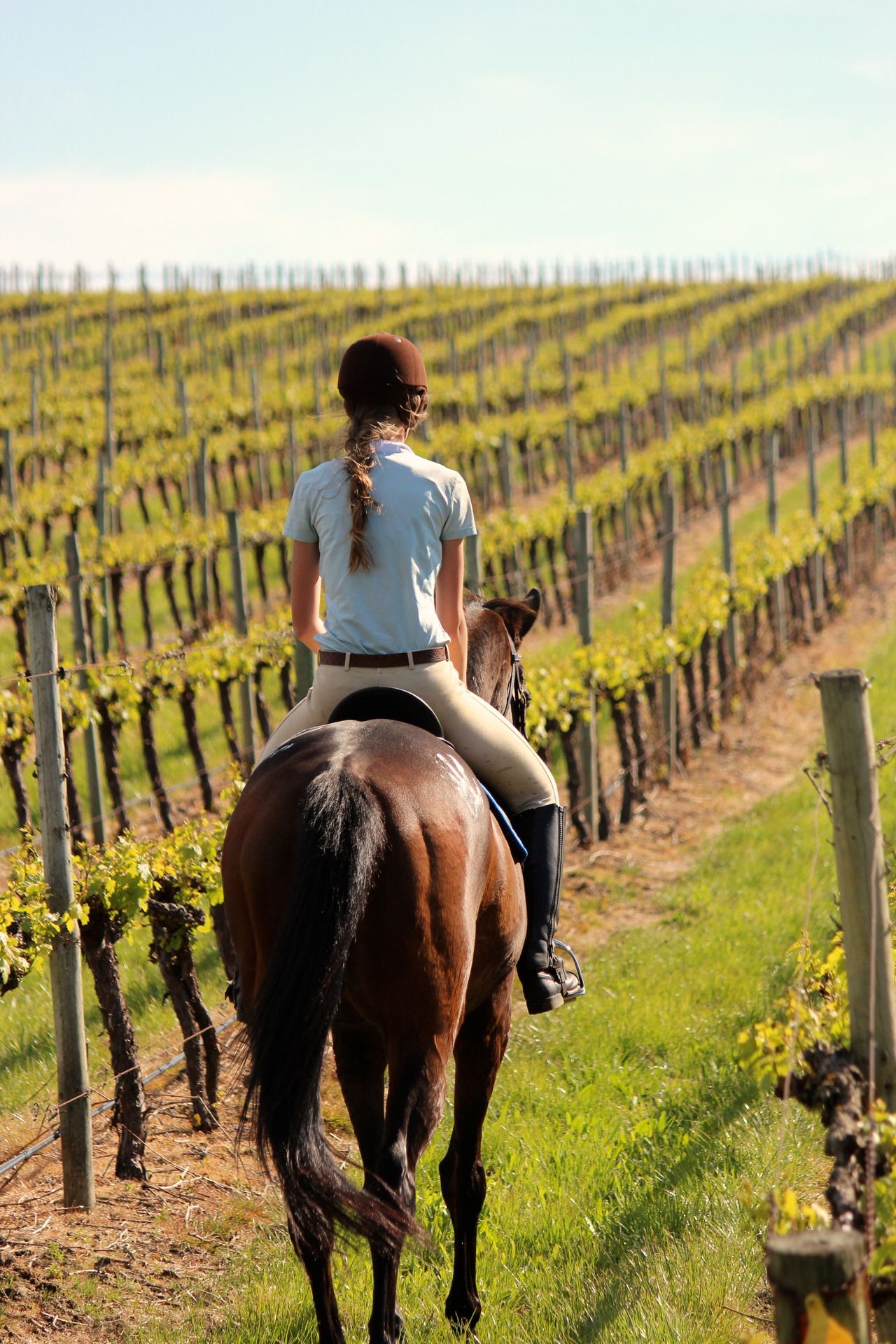 Additional wellness focused activities offered to guests include horseback riding, yoga classes, trekking and e-biking, full day with scooter, truffle hunter with dog, cooking class lessons.
A 'winemaster' offers wine tasting classes all year directly in the vineyards or in private wine cellar rooms.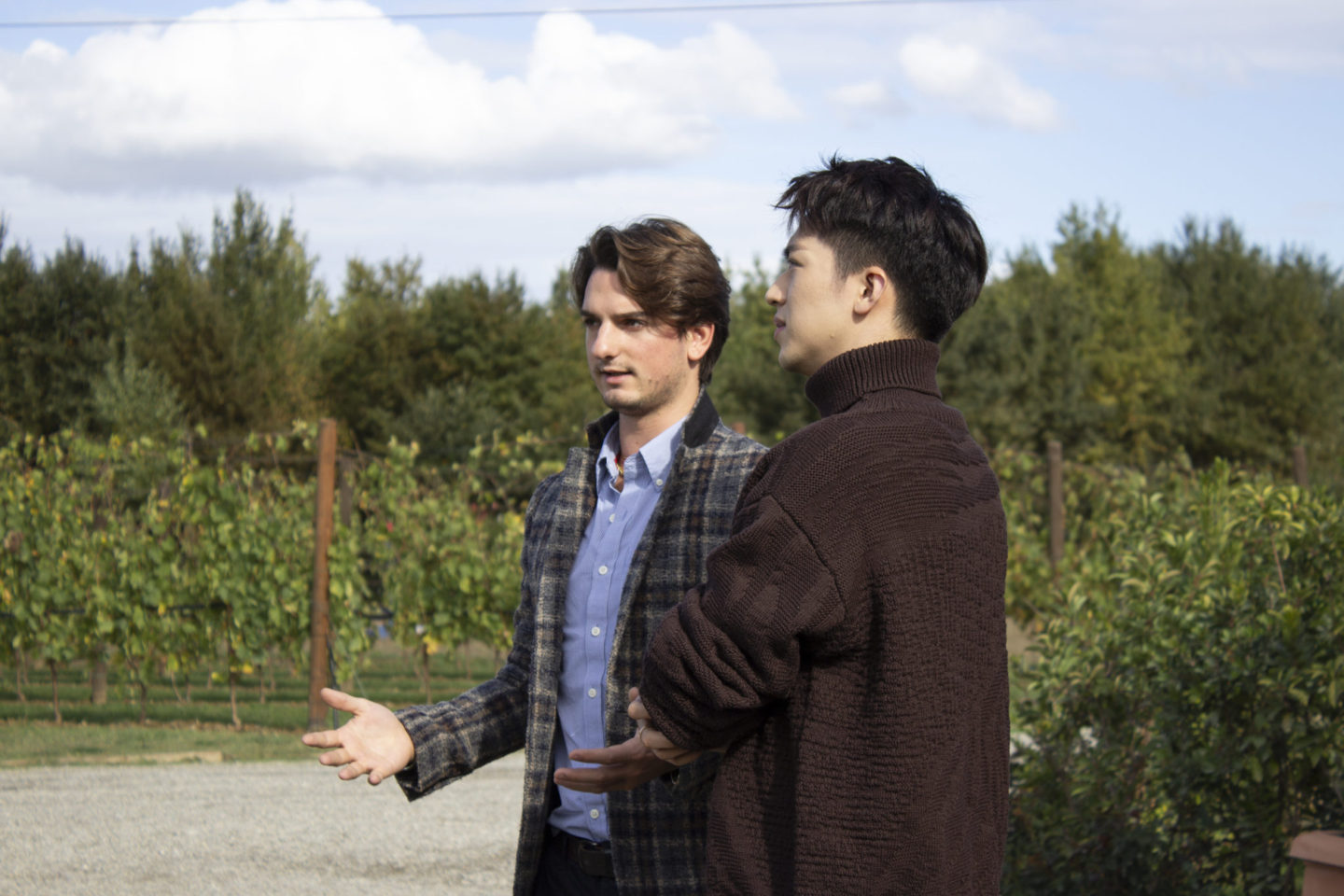 EMANUELE INSIDER TIPS
Leading Emanuele's transformation to become one of the world's most reputable sustainable winery is their incomparable CEO Pierluigi Giachi. While staying at Tenuta Torciano, Emanuele recommends: