Exploring Tuscany Archipelago with a Five Star Winery on the sea: Sanlorenzo Yacht
Wine experiences in the Tuscan archipelago, excursions that include tastings of the renowned Tenuta Torciano wines. A highly recommended experience for lovers of luxury, food and wine pleasures and above all the sea. We are here to help you easily navigate along this dreamy stretch of the Tuscan Archipelago. Many of us have dreamed of that unrepeatable journey to the Tuscan coasts: that place of Mediterranean beaches and jagged cliffs, sparkling Mediterranean waters and endless bowls of perfectly cooked pasta or delicious fresh fish.
So how do you sail on one of the most beautiful coasts of Italy now that it has become one of the most visited maritime places? Here is the itinerary tried and tested by Tenuta Torciano for a perfect day in the Tuscan Archipelago.
The journey on Sanlorenzo begins from San Vincenzo sailing towards the island of Tuscan Archipelago. With their incomparable sense of style, elegance and grace, San Lorenzo Yachts invite you to travel beyond the limits of imagination.

Isola D'Elba
Elba may seem like a small island but in every place it hides a thousand secrets and a single holiday will not be enough to discover them all. This marvelous and multiform wealth of atmospheres, foreshortenings and landscapes depends on the extreme variety of territory: from the sour and ferrous heart of one of the most beautiful underground mining complexes, like the Ginevro, to the fabulous crystalline waters of Capo Sant'Andrea, the Elba will strike you to the heart and to the senses. And it is not just about turning it "far and wide", but also taking advantage of the sublime beauty of the peaks, such as Monte Capanne, from where you can admire the entire Tuscan archipelago or the cool chestnut woods to be traveled by bike, or go down to the suggestive wrecks at the bottom of the sea. And, in the end, we suggest you enter Napoleon's secret rooms and then give yourself an evening of festivals, folklore and a gastronomy that will win you over.

Capraia
The Island of Capraia is located in the Corsica Channel and by extension is the third island of the Tuscan Archipelago, with an area of about 19 square kilometers. Sour and sweet, soft and angular, severe and sunny, barren and very green. In Capraia the game of opposites is a common pastime. You have just landed and you can already hear the deep breath of this wild rock, flooded with a dazzling Mediterranean light. First and only rule: don't be in a hurry. Capraia seduces you with its apparent sloth, seems to want to hide its most intimate secrets, then takes you by the hand and takes you with it, hoping not to see you leave too soon.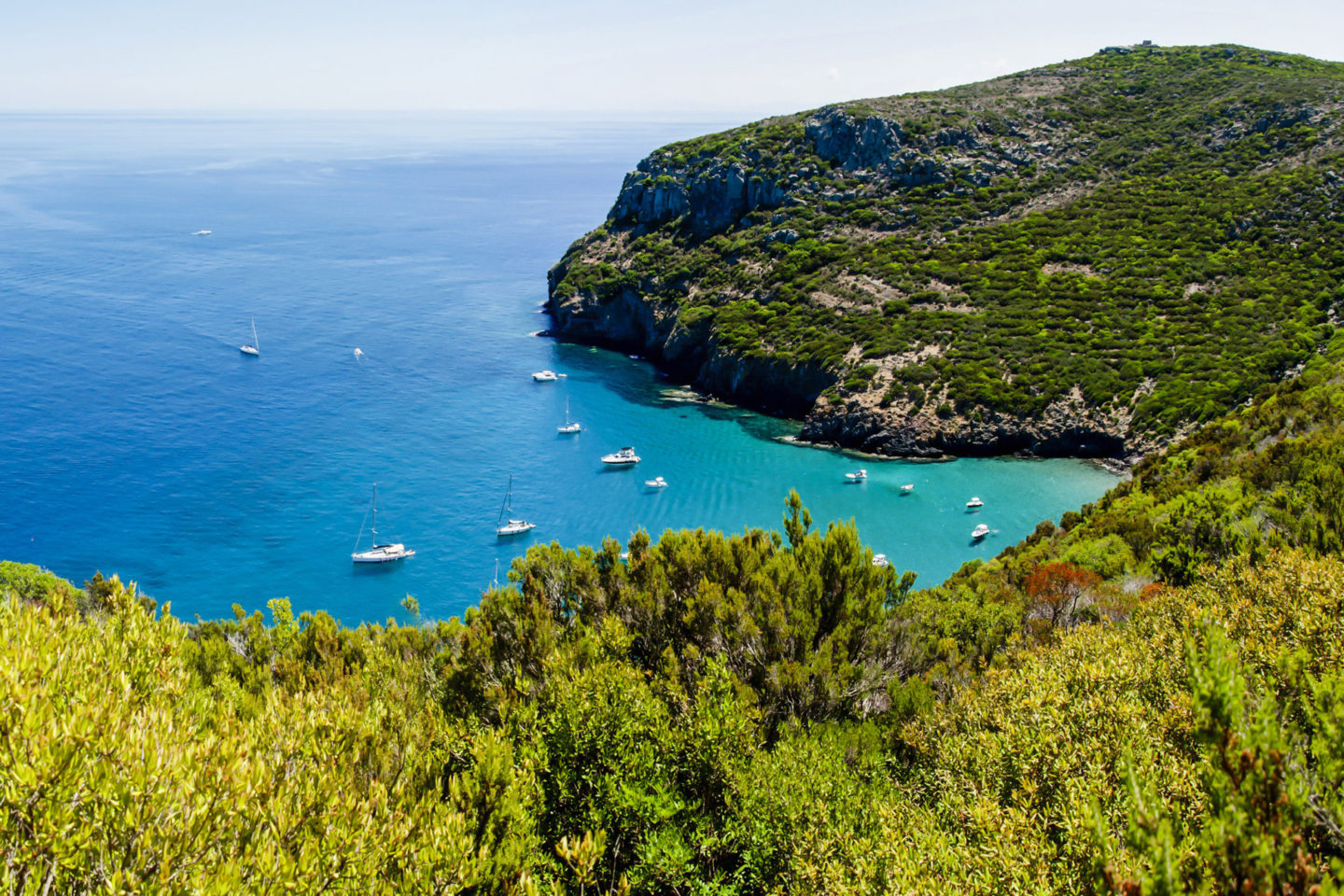 Isola del Giglio
The Giglio Island, located in the Tuscan Archipelago facing the Monte Argentario, is truly a pearl to be discovered. With its 21 square kilometers of extension, it is the second largest island of the Tuscan Archipelago and is renowned for its natural beauty: the crystal clear emerald sea, with its rich and richly-fished seabed, frame a territory for 90% still wild.
Giglio offers sea lovers beautiful beaches and an extremely varied coast with isolated coves of rare beauty. Its crystal clear waters are a fascinating underwater world for diving enthusiasts. Its uncontaminated territory invites you to venture along the many pedestrian paths from which you can enjoy a breathtaking view of the archipelago. To see there are the two villages Giglio Castello, a charming medieval village that stands on the heights of the island, and Giglio Porto, the island's only port, small and picturesque, with multicolored houses and the sea of ​​a clarity unthinkable for a port.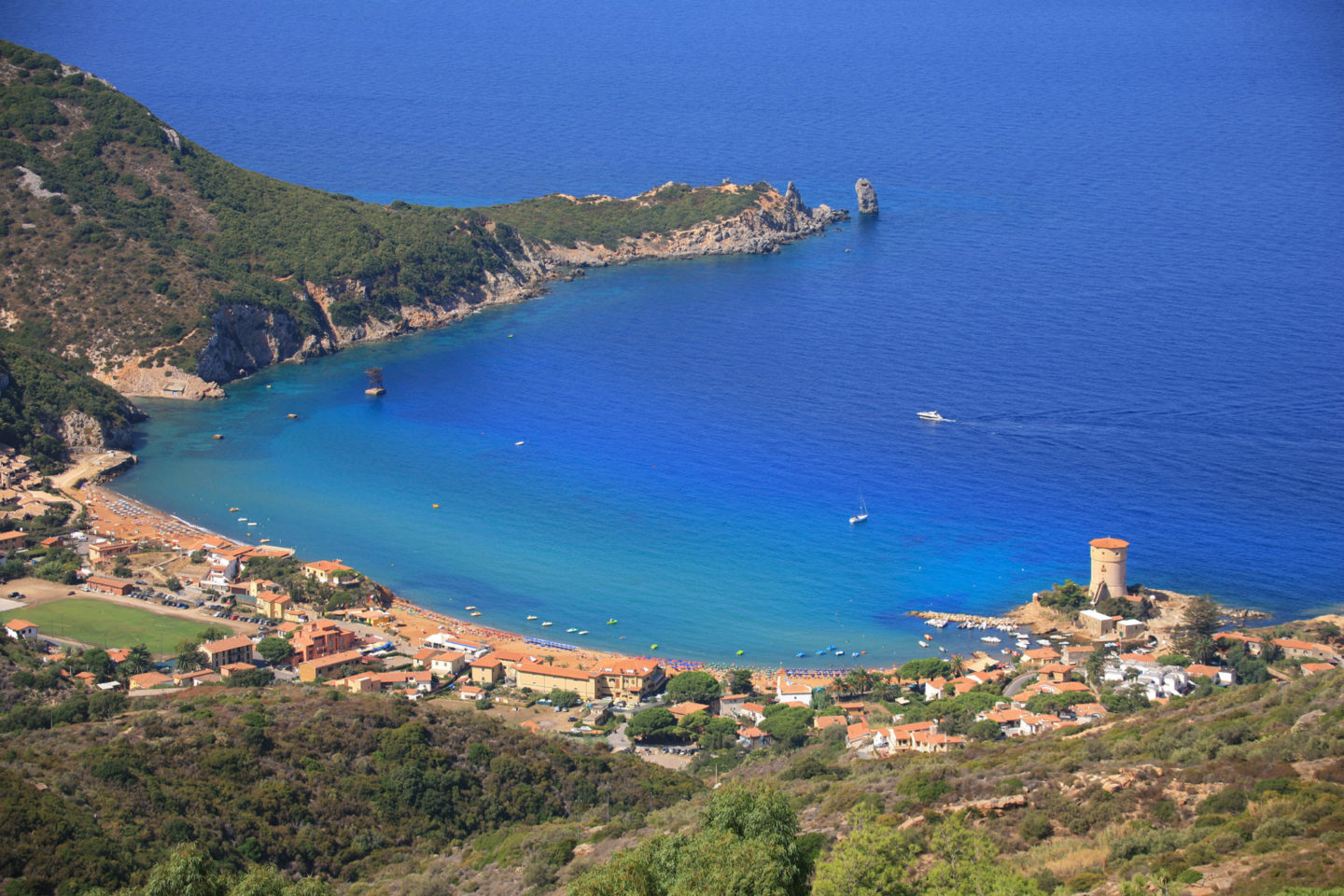 You can visit all this amazing places with our Private Cruises on Sanlorenzo Yacht. The experience always includes:
• Qualified Staff
• Tour on Board of San Lorenzo Yacht
• Fish lunch with qualified chef on board
• Vertical Wine Tasting
• Transfer on request
Eating and drinking fine wines plays a central role on Sanlorenzo, with an open kitchen, a large mahogany table and the dining area located on the central deck, where guests can observe the panorama and our sommelier instructor at work and eat in total privacy even when the yacht is in port. Sail along the marvelous Tuscan Archipelago between small and larger islands, weaving and visiting cities and enchanting coasts. For many travelers, time is the most luxurious commodity. You can treat yourself to quality time and discretion on a San Lorenzo yacht, crossing the shimmering Tuscan archipelago.
The yacht, with its clean lines inside and outside, can be rented exclusively for itineraries in the Mediterranean Sea and can accommodate up to 10 people assisted by our crew, satisfying any kind of need. Because we know well that one of the most beautiful things of our San Lorenzo 80 is to live it as you love more!
CONTACT US to book or receive informations about ASTRID San Lorenzo 80 private cruises.
Transfer to San Lorenzo port: we can organize the transfer by private van or helicopter, on request.