Visit Florence
When you want to stay in the city you can't miss the Cathedral of Santa Maria del Fiore with the the largest Dome in Europe and the Giotto Tower. Other unmissable visits are the Uffizi Gallery, the Palatine Gallery, the iconic Ponte Vecchio (one of the city's oldest bridges, crossing over the Arno at its narrowest point), the San Lorenzo neighborhood with its local market and the renowned Mercato Centrale, the beautiful squares of Santa Croce and Piazza della Signoria, with the famous Palazzo Vecchio, and more…
Instead, if you love to travel but prefer your own private driver, then there are several options from which to choose from. This is a Full Day Tour which will pick you up from the Hotel, and go on route to reach the Tenuta Torciano Winery through a beautiful hilly area, with an environment unique in its kind, with its green hills, with its towering cypress trees, wide expanses of beautiful vineyards, olive groves, forests of oaks delightful small villages through the beautiful Chianti hills. Guests has the opportunity to have a "first taste" of colors and beauty of Tuscany before reaching the fantastic City of San Gimignano, one of its kind in the world for its architectural and for the famous and soaring towers.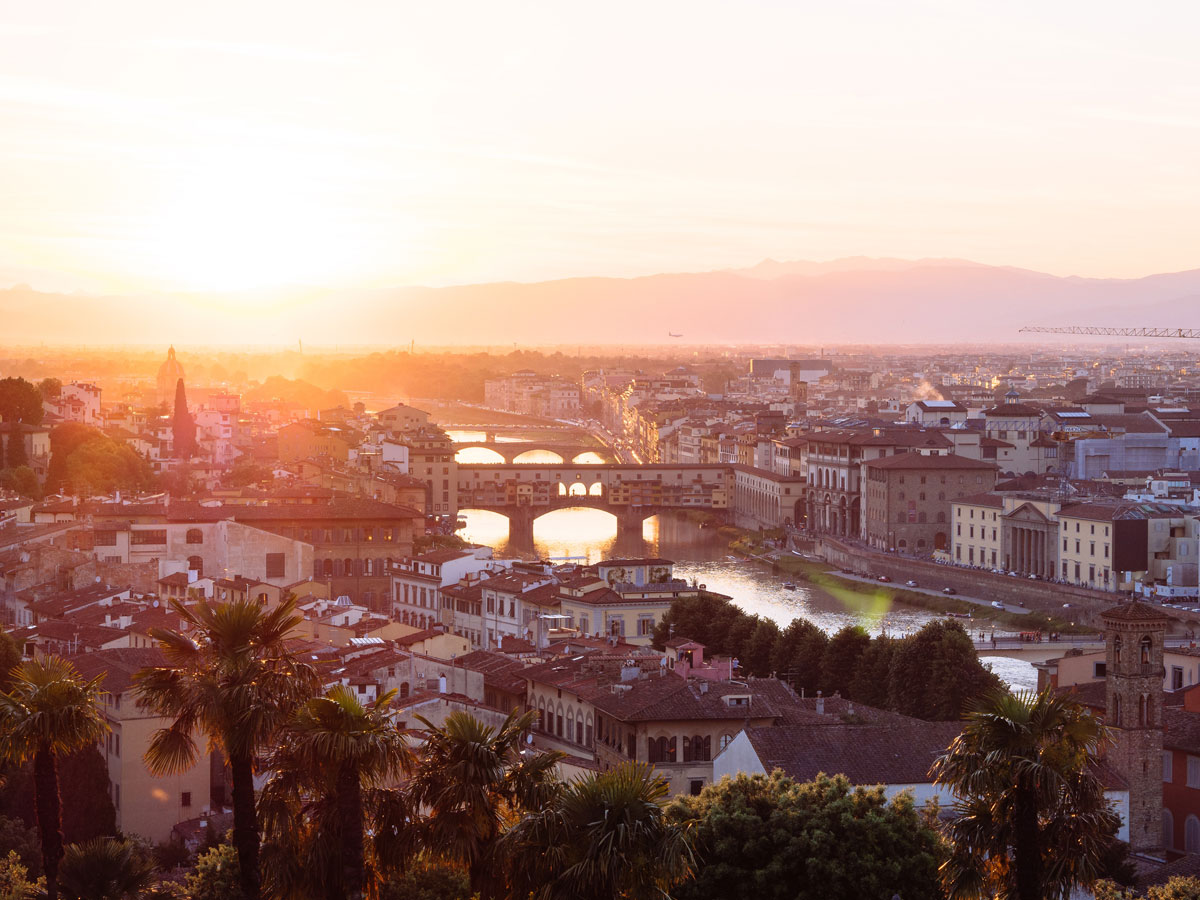 Plan a Trip with your Private Driver
Our farm lies in the Elsa Valley, surrounded by soft green hills of vineyeards, olive groves and medieval towers on the background. It's a place of relaxion, fun and wine.
This service is the best solution for private and exclusive guests who need a separate visit of our winery. The guests – from a minimum of two to a maximum of 8 – will be taken directly from your Hotel by a professional driver who will bring you to San Gimignano and Tenuta Torciano Winery. Here the guests will be greeted by the owner and assisted in the visit of the estate and a vertical Wine Tasting of more than 10 best Torciano Wines accompained by a typical Tuscan Lunch in the winery or in the vineyards.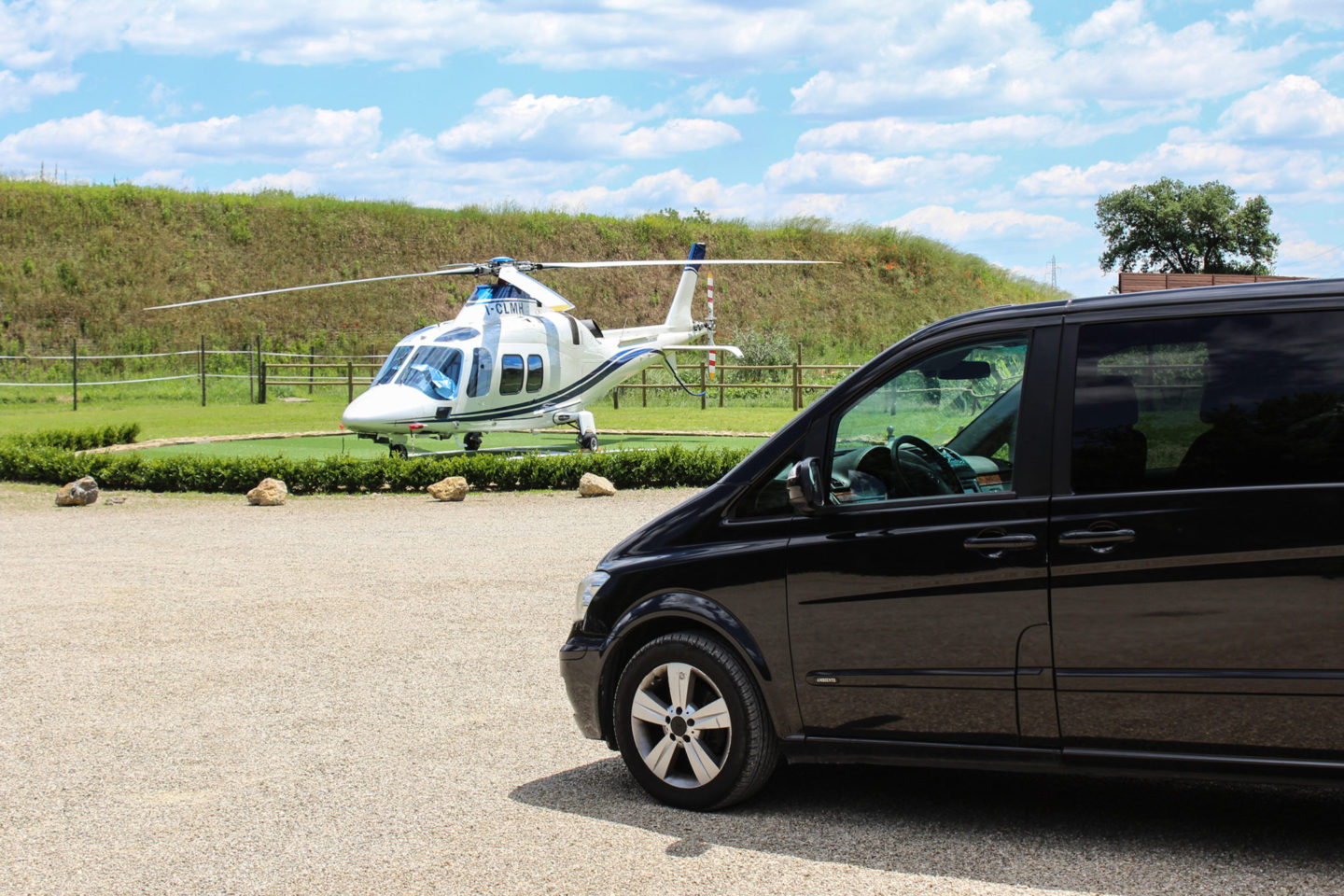 Wine Tasting School with Prestigious Tuscan Wines
Upon reaching the Winery, all of our guests will be accomodate in a private room with Pierluigi Giachi and his staff. We greet our guests during the tasting with our warmth Tuscan welcome, together with our culture, our food and wine. Our Staff is very prepared when we discuss about wine, oil, food, local attractions and other important places to visit in Tuscany.
We are always happy and willing to share experiences, news , informations with our visitors. Our main goal is to make the moments spent together with Pierluigi and his staff unique and memorable, transmitting our culture, our joy of life "Enjoy the Moment", our enthusiasm and our experience in wine.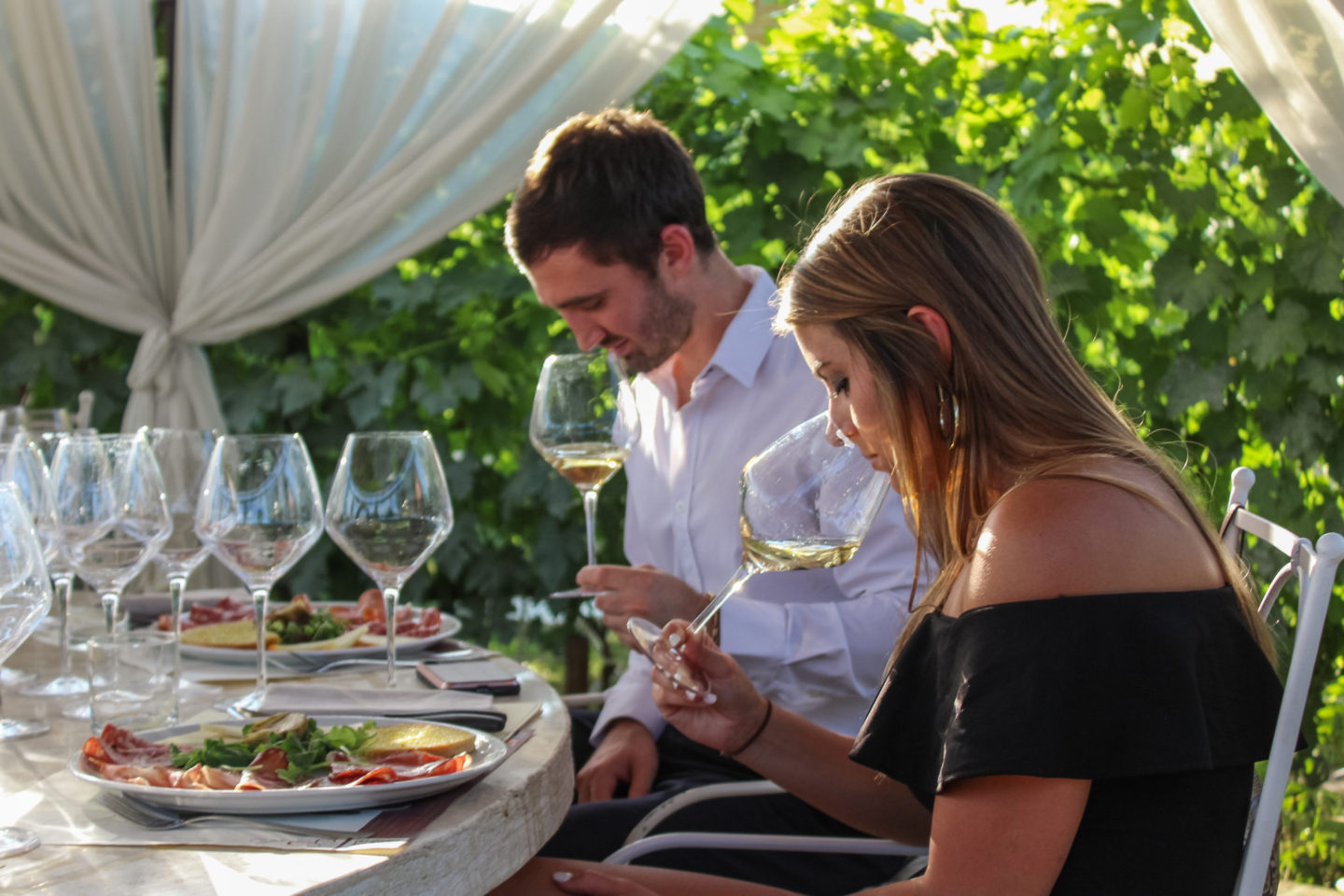 Visit San Gimignano & Siena
After the stop in Tenuta Torciano Winery the driver will take you to San Gimignano to visit the world famous medieval village and then to the beautiful Siena. With its series of towers that stand out on the horizon, San Gimignano is one of the most iconic and recognizable destinations in all of Tuscany. From every part of the world there is someone who dreams of reaching this ancient village to immerse yourself in a perfect medieval postcard. A UNESCO World Heritage Site since 1990, San Gimignano, also known as the "Manhattan of the Middle Ages", owes its fame precisely to the incredible number of towers that towered over the roofs of the small town, even 65 in the heyday of the city. This Full Day in Tuscany ends at 6 pm with the return to your hotel in Florence.
For details and reservations contact our booking office to +39 0577988134 or send a message to: booking@torciano.com