After three days of rain, this morning is one of those cold and humid mornings.
The light mist envelops the towers and the town of San Gimignano, like a glove invisible and impalpable.
I can touch with hand this magical landscape, while I'm on my way to reach the campaign of Ulignano, where is Tenuta Torciano winery.
The wet earth stimulates my senses to find something of warm and nice in this cold day.
I look around and see a view unique, so I start daydreaming of little pleasures:  a welcoming fireplace, the heat emitted from the flames, the colorful dishes of a table, and the vegetables in the garden.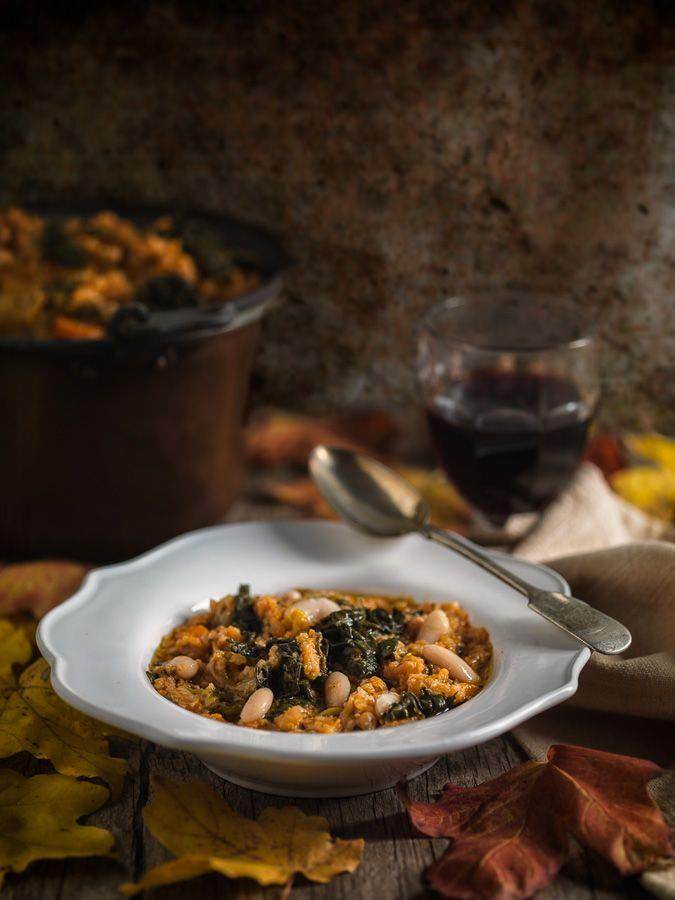 I also think of my husband and my son who are far away in Denver, Colorado in the snow and, with the pleasure of the memories, I think the colors that every day earth offers us in this fall rainy and humid, so I want to cook something of tasty and warm.
The dark green kale, orange carrots, purple turnips, white cabbage, green spinach, orange pumpkin cut, green rosemary.

With the silence of the Tuscan countryside, I start cooking.
The steam cookers rests on the fogged windows of the kitchen, the smells soften the air of the house, and the vegetables freshly picked in the garden behind the house are cooking are cooking in a large earthen pots.
I begin to set the table, add more wood to the fire, and I open a bottle of Rosso di Montalcino satisfied of the dish I'm preparing.
The moment is magical, just poured the soup in colorful dishes, hot, steaming, fragrant product born in this wonderful land of Tuscany.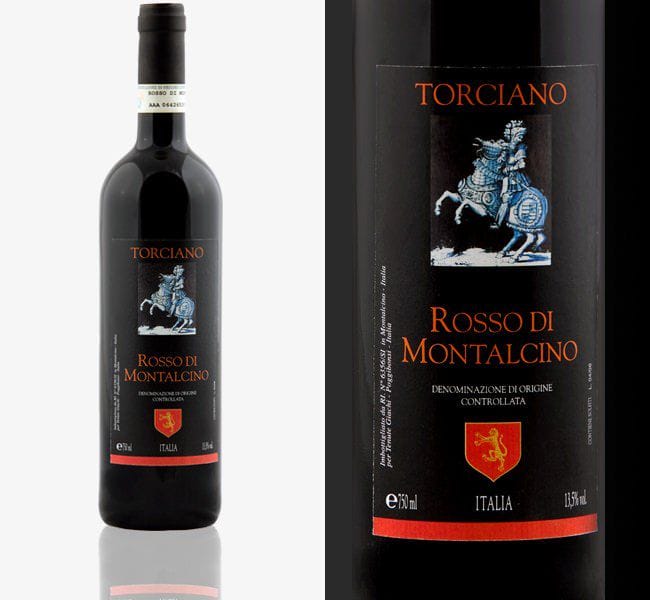 It's nice to cook something warm and tasty on cold winter days.
The Tuscan soup recipe is easy and great to warm the table and make the family happy.
Italian recipe with simple and natural ingredients of the earth.
INGREDIENTS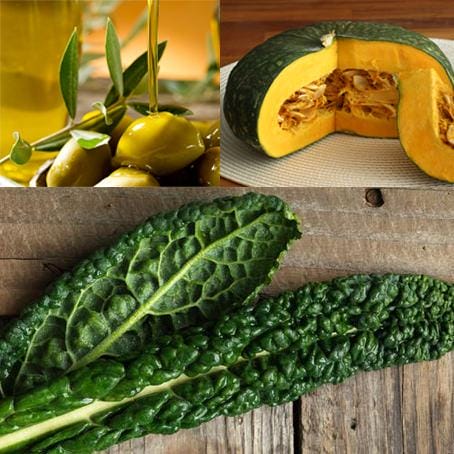 2 bunches of kale
300 g pumpkin
400 g of dried beans
2 sage leaves
1 red onion Tuscan
3 cloves of garlic
100 g of lard
50 g of bacon
1.5 dl of extra virgin olive oil from Tuscany
6 slices of bread unsalted Tuscan
Salt to taste
PROCEDURE
Put the beans to soak in warm water for 12 hours, then cook them for 15 minutes in salted water in a crock pot with sage, onion and garlic.
Clean the pumpkin, remove the seeds and filaments and cut into cubes.
Wash the cabbage, cut into small pieces. Finely chop the bacon and the bacon and fry in a crock-pot with two tablespoons of olive oil, then add the cabbage and beans with their cooking water and the diced pumpkin and cook for about 30 minutes.
Toast the slices of bread in the oven, then place them in individual bowls, pour the soup and season with olive oil remained.
The Tuscan soup is ready.