Christmas is the most magical holiday of the year, which arouses emotions, smiles, peace and joy in the family.
A moment of emotions set in the beautiful city of Florence, fascinating city that remains etched in the heart, especially at Christmas time.
The majestic Duomo and the fabulous Lungarno, wet from the river Arno, welcome us with warmth and welcome us in this city of the Medici that at Christmas dresses up with its beautiful streets, historic squares, surrounded by his palaces historical and full of surprises.
Luciana Cilemmi Giachi accompanies you in this beautiful Tuscan city, discovering shop windows, markets and gastronomy.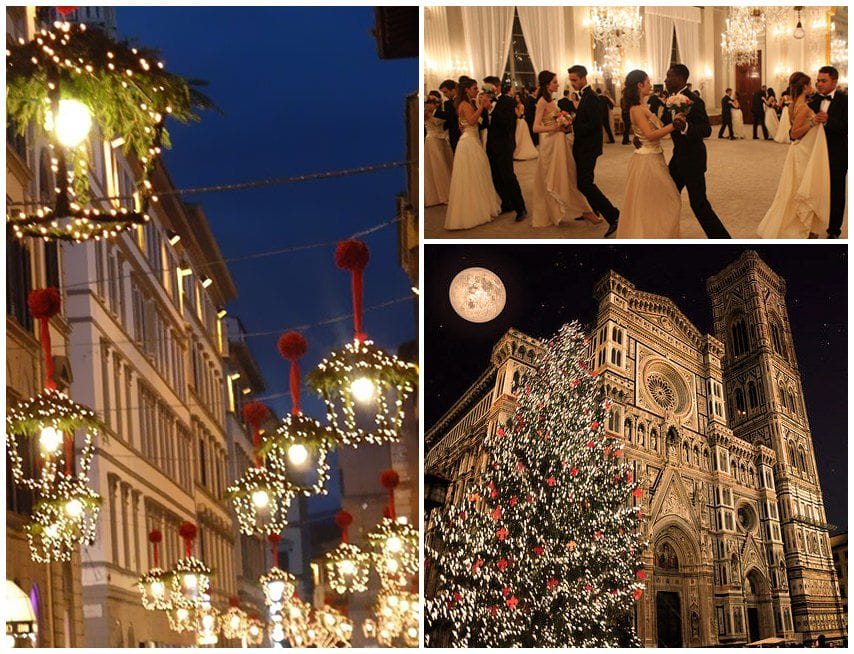 TRADITION AND LIGHTS IN FLORENCE
The majestic tree is the symbol of Christmas.
Walking through the streets, lit and colorful festival, you will be accompanied by lots of trees decorated with Christmas balls.
Do not miss the majestic tree that every year is prepared and illuminated in Piazza Duomo.
The fantasy and the expectation of Christmas wrap this city in a warm embrace, sweet and romantic, with its streets decorated and lit, the shops decorated and sparkling, with Christmas music accompanying strolling in the main shopping streets as the most famous Piazza the Republic, Via Tornabuoni, Via dei Calzaioli, Piazza Duomo and Piazza della Signoria. Then get lost among the jewels of Ponte Vecchio.
Walking in these streets, is like living in the magic of a fairy tale, sweet, romantic, sparkling, dreamy, colorful and magically unique.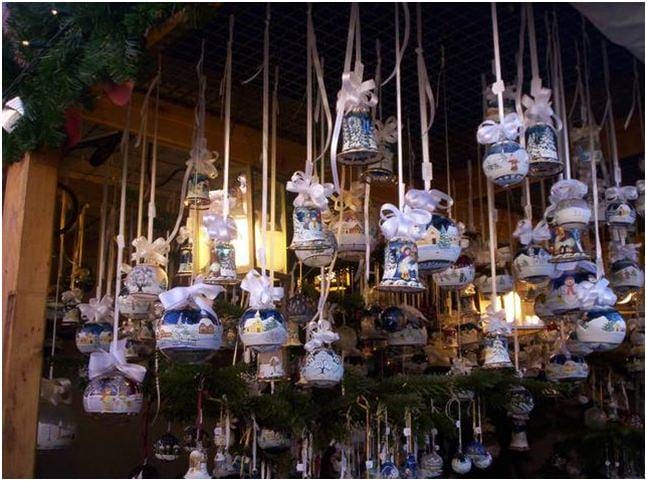 GIFTS AND SHOPPING DREAM
Beautiful libraries, historical stationers, jewelers of the Ponte Vecchio, the big store in Piazza della Repubblica, the Christmas markets in Santa Croce with the typical market stalls painted with snowfall, with the scent of warm pastries.
Here you can buy local products in the various wooden chalets, among which we also find Santa Claus celebrates with children this best party of the year.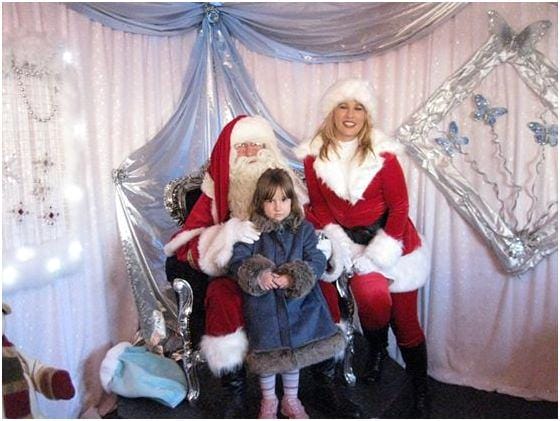 The windows, all festively illuminated and the air we breathe becomes magical and eager to warm up with a hot chocolate to take in the historical cafes and Christmas songs hover in the air.
Florence is a city for the weekend, romantic for couples around the world.
Magic after the fatigue of a party, enveloping after waking up to the magic of the sunlight of the day, with a coffee served in china cups on a silver tray and accompanied with delicious mini cupcakes colored.
Mini cupcake with strawberries and champagne breakfast could be ideal if you wake up at lunchtime.