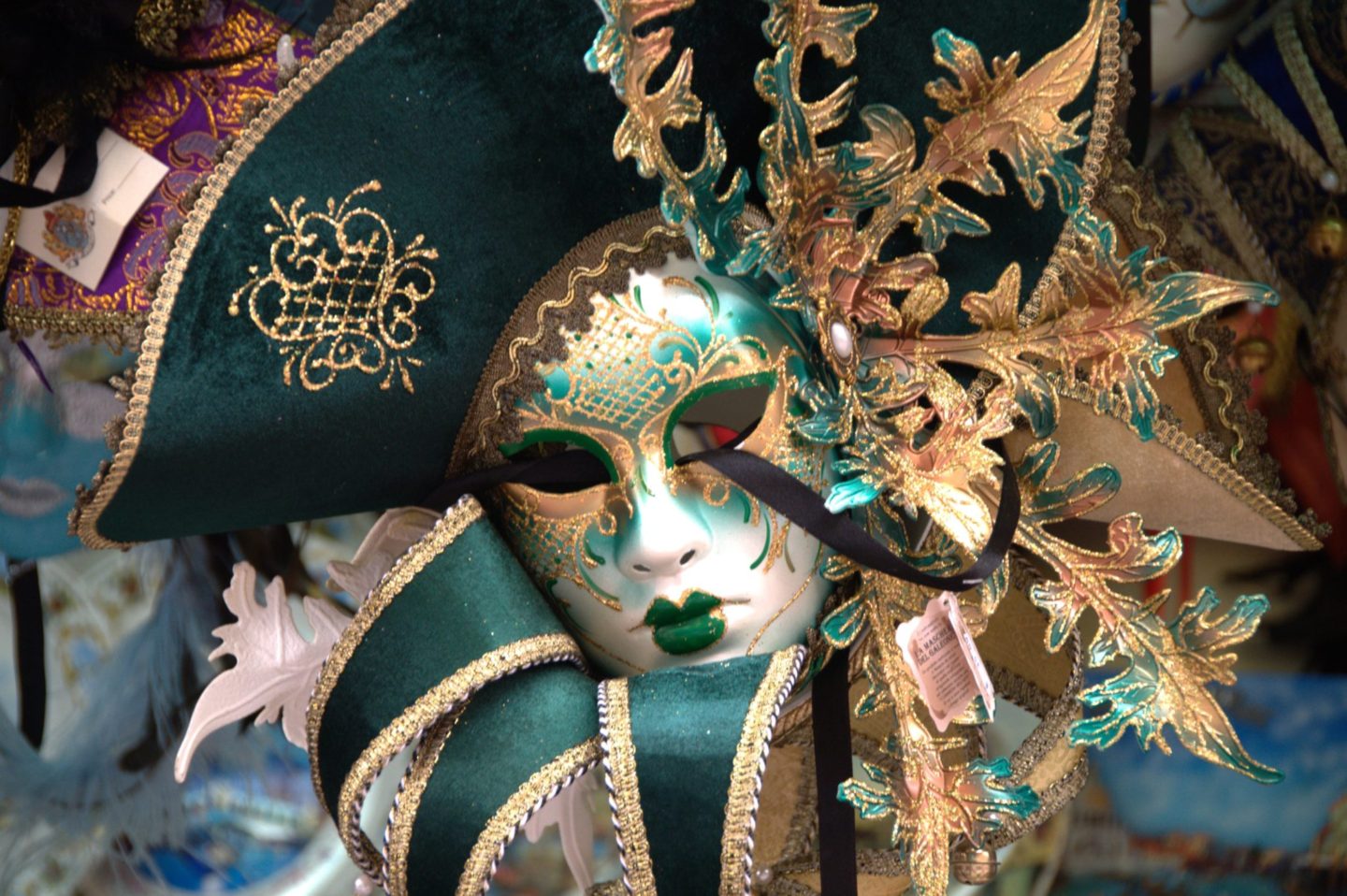 The Carnival of Venice is a unique event in the world, where you can disguise with beautiful clothes in eighteenth-century style; you can attend parties in sumptuous palaces, and walk in the streets full of colors, music and people having fun. We will have to wait a year to be able to attend this show full of colors and life! But usually between February and March, the city of Venice becomes an enormous stage, where the parade masks wonderful; all this is possible thanks to the Carnival!
During this unique event, you can rent masks and costumes,  or buy masks hand made by skilled artisans in Venice.
The carnival is the feast par excellence of transgression and fun without brakes. You can transform into another person with a mask, you can eat meat and drink good wine, and you should have fun without limits!
Once you have chosen your costume and mask to wear, you also have to choose the right wine with which to toast during dinners, lunches, appetizers and party.
Each toast must be unique and memorable, which is why not choosing a drink at random, but only a fine wine that comes from Tuscany.
To satisfy every palate, I created some special offers of white wines inspired by Carnival, you can enjoy fruity white wines such as Vernaccia di San Gimignano, but also the Pinot Grigio Goldvine and other wonderful Italian White Wines!
By : Tenuta Torciano Tags: carinval carnevale Italy Venice winelovers winetasting