The film The Great Beauty, directed and written by Paolo Sorrentino, is a feature film that tells the decadence of humankind. The protagonist Jep Gambardella, played by a talented Toni Servillo, is an elegant and refined man, a real dandy who tells us the Roman high society.
A man deeply disappointed and bored, looking for something that, unfortunately, will never find: the great beauty.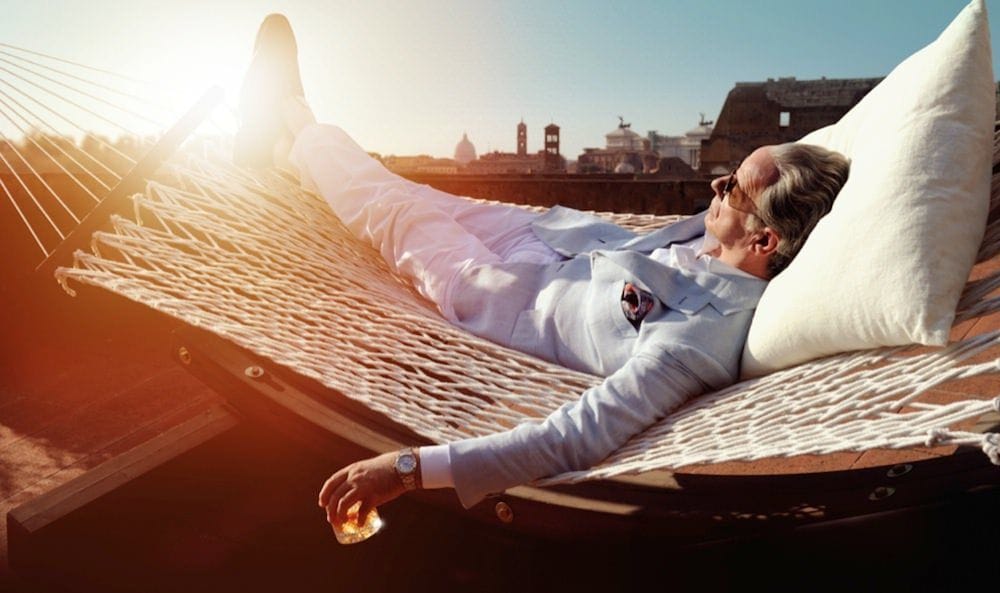 The great protagonist of the film is Rome that appears to us in all its beauty, with dreamlike atmospheres that are very reminiscent of Fellini's films, but at the same time a place where it mixes the sacred and the profane showing the decadence of man.
The style that emerges from the film is baroque. Not only the exterior is magnificent, but the interior has a clear influence of the eighteenth century. In the film, we can see luxurious environments, decorated with china porcelain, crystal glasses and silver cutlery.
The film The Great Beauty has captivated audiences around the world winning numerous awards and honors, including the Golden Globe for best foreign language film and the Oscar for best foreign film.
Sorrentino 's film has achieved great achievements, giving prestige and pride in all of Italian cinema.
By : Luciana Cilemmi Tags: golden globe italian movies Italy la grande bellezza oscar oscar best foreign film Paolo Sorrentino Roma Rome the great beauty Toni Servillo