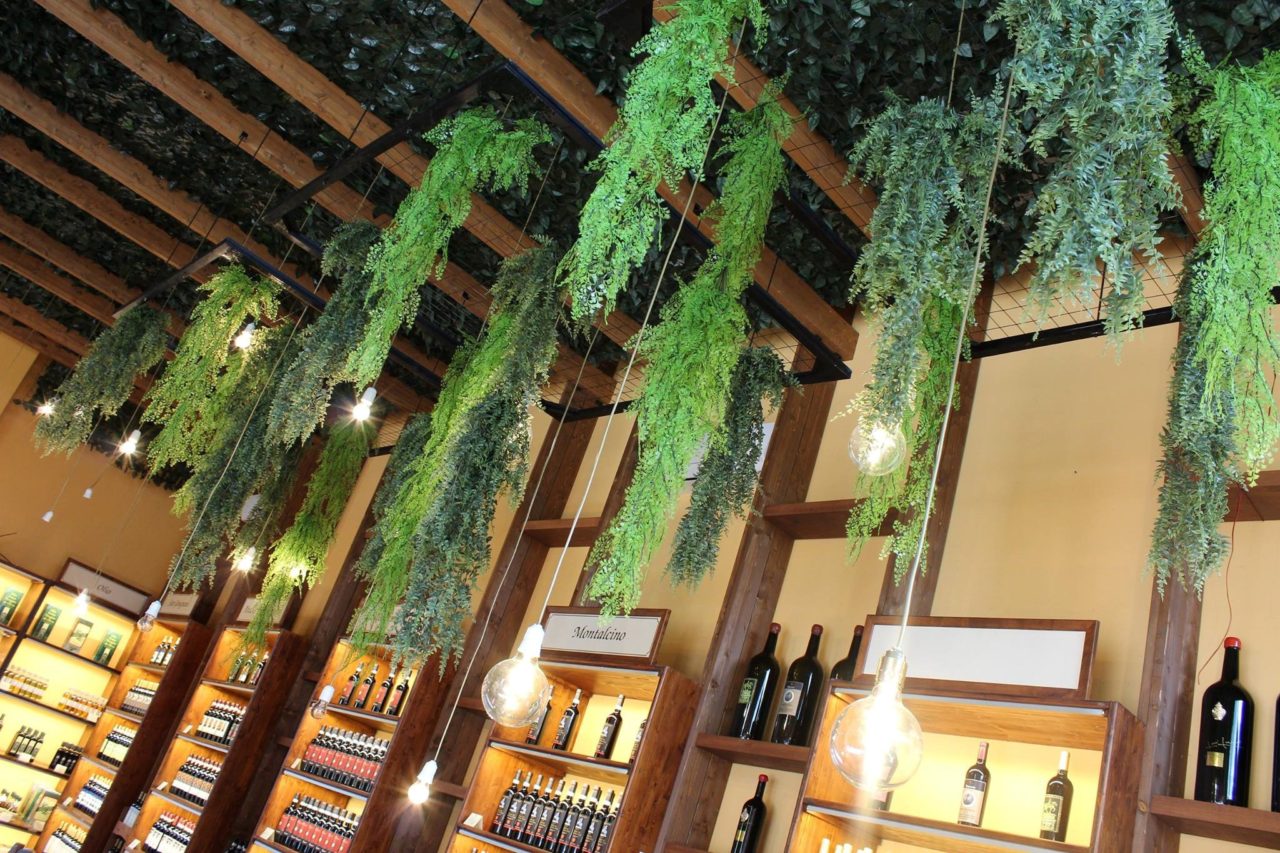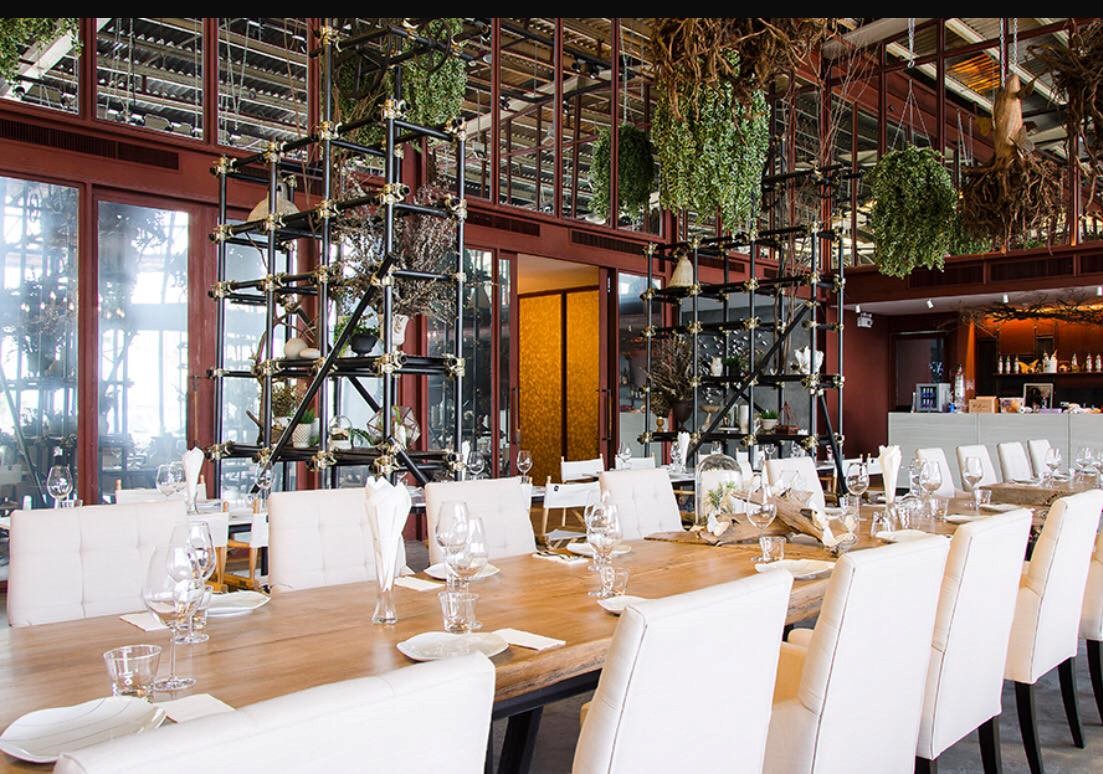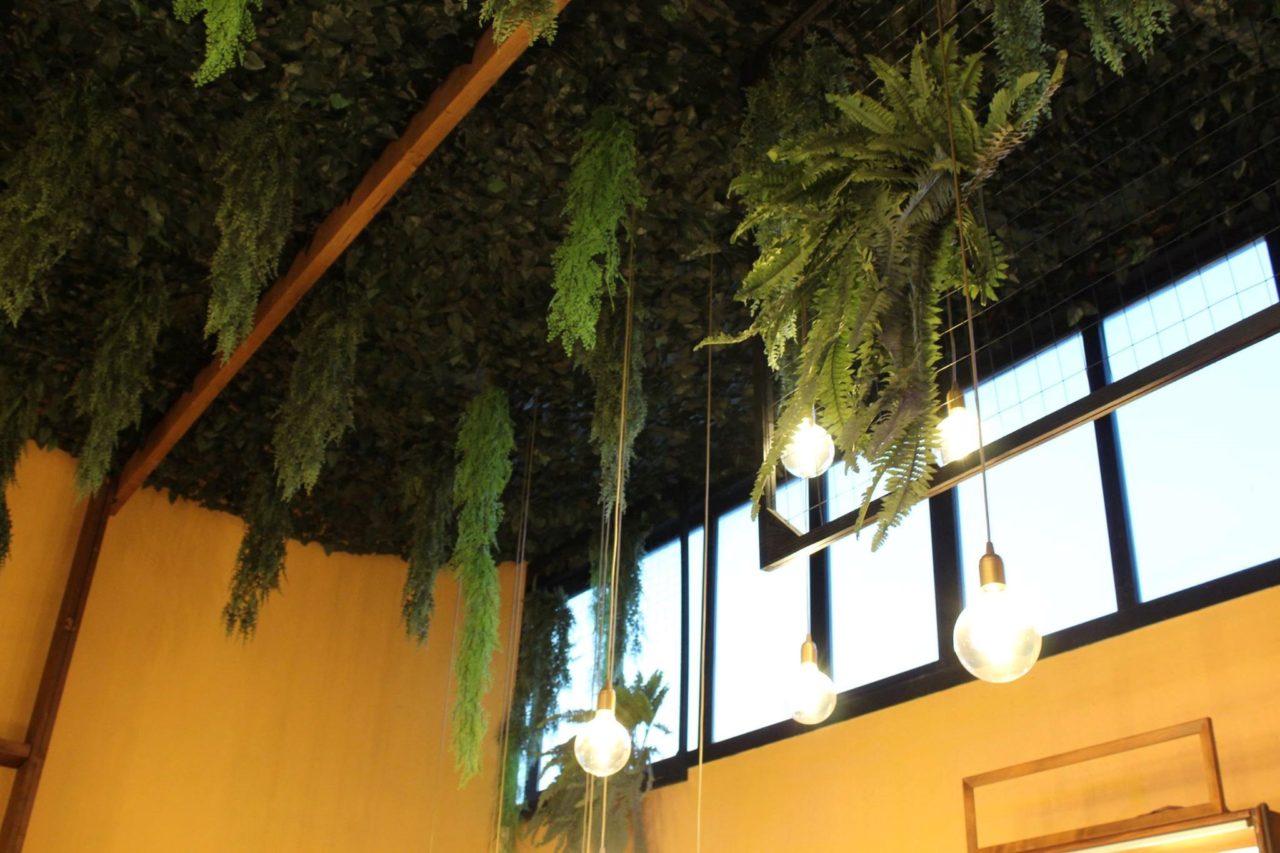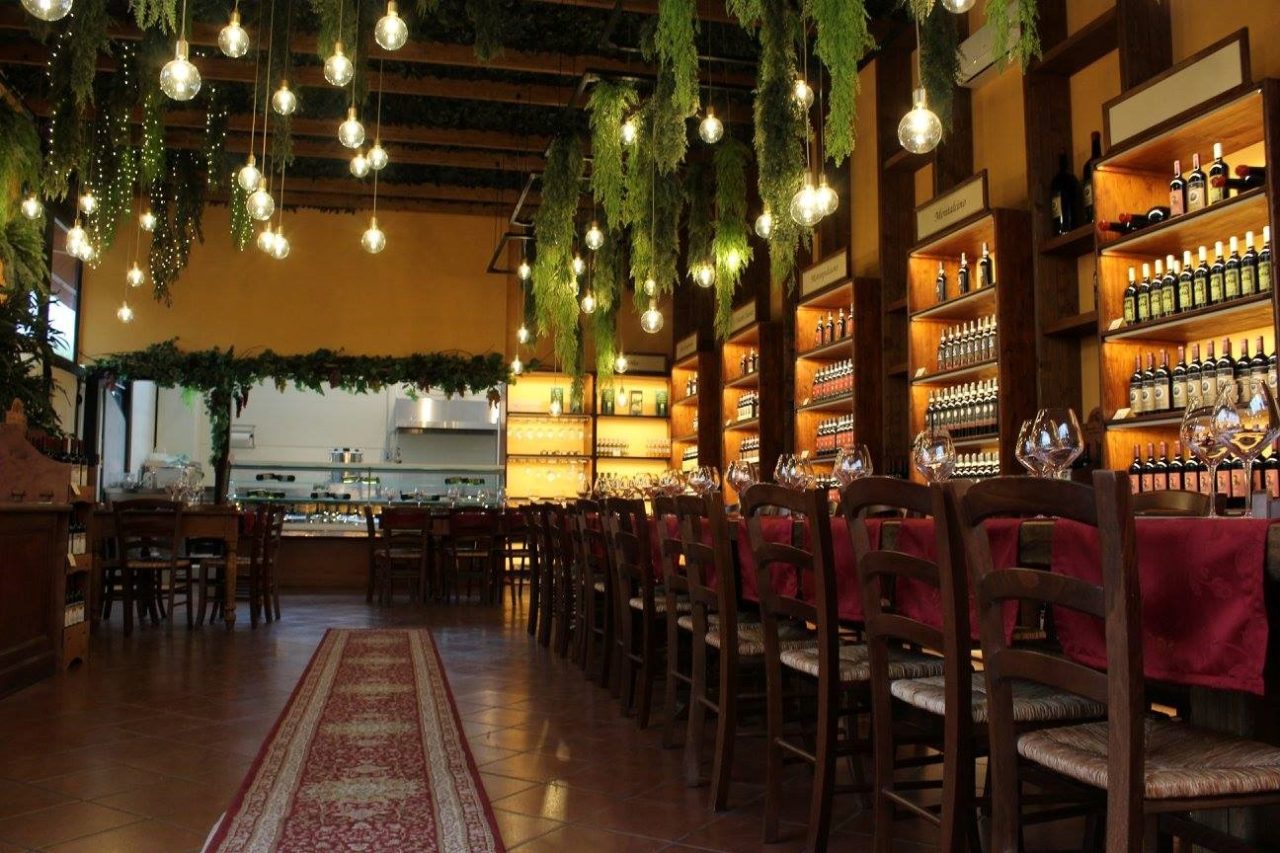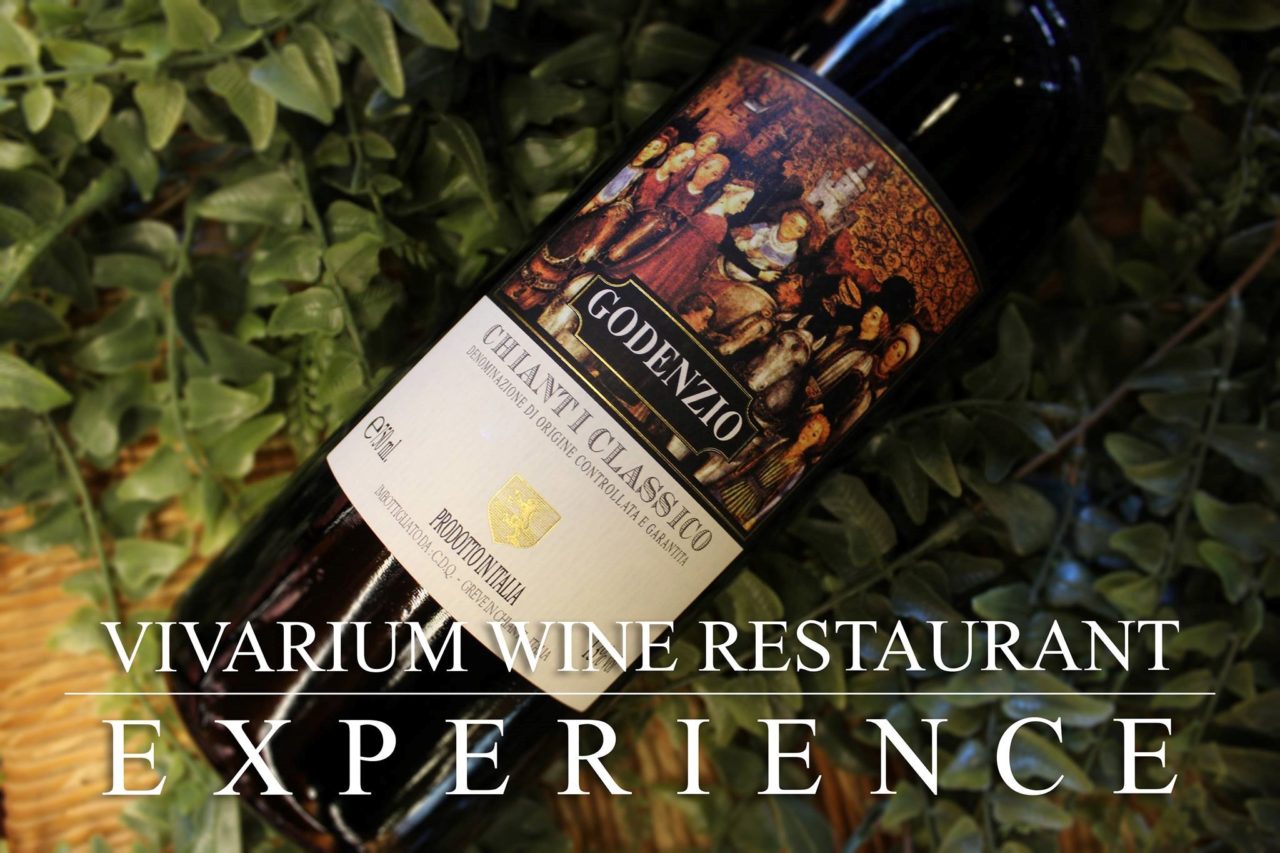 The elegance of the tropical style, famous in the years 1950-1970, has contributed to enriching the interior of our cellar Tenuta Torciano and our Wine Shop Enoteca Bottega Torciano, where palm, orchid and wisteria leaves rejoice the environments with loveliness and fun.
Everything with the target of restoring harmony with nature in the style of Jungle mood.
The ceilings are deck with so much green and  falling exotic foliage.
The wine shop Bottega Torciano has been transformed from an industrial warehouse of 150 meters in a local oasis where every day is served local Toscan cusine with important wines produced by the vineyards of the Tenuta Torciano wine cellar.
Ivy, fallen plants, bamboo, grapes, gave this room an exotic touch that keeps it up to the jungle-trend.