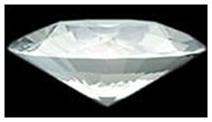 Last Friday, February 25, 2011, together with my dear friend Niccoli Massimiliano, with his beautiful wife and daughter Novella, we organized a typical Tuscan dinner together, sober and familiar with our friends Michael and Juan Guevara Insalago of M & G Jewelers, who came directly from Hollywood in Tuscany for a relaxing and enjoyable Italian holiday.

The evening was organized to welcome these friends while enjoying food and fine wines from Tuscany, and there have been moments of pure joy and fun, with trade in wine and culinary news that our cultures differ in.

Juan, being an excellent cook, really enjoyed the dish of traditional Tuscan soup made of vegetables and Tuscan bread (Ribollita) and plate of lasagna, made especially for him by our Mom Graziella.

Michael has really enjoyed our salami and cheeses from Tuscany.

Our table was supplied with very appetizing food, as trays full of typical Tuscan plate filled with Salami, like the Salami of Cinta Senese, Tuscan salami, wild boar salami, cured ham from Tuscany, buristio and soprassata.

Then followed platters of cheeses like Pecorino mixed with red wine, pecorino cheese with walnuts and Pecorino cheese, Gorgonzola A mountain of craft products from local agricultural company, to be stuffed with cheese, ham and vegetables.

The cheeses were paired with figs, fig jam and red onion marmalade, acacia honey and wildflower honey.

The combination of this was to warm food and taste wines from my personal cellar opened specifically for this occasion.

We toasted with sparkling Chardonnay to welcome our Italian friends and Americans.

Then we tasted the new vintage of Vino Nobile di Montepulciano 2007 combined with snacks and antipasti.

We continued with the new product Brunello di Montalcino 2006, that will be available for sale in the United States from April, because at this time, the bottles of this new year are traveling to come to our warehouse in Chicago to Lake Forest where they'll be prepared for delivery to all our loyal customers and estimators of the American wine from Tenuta Torciano.

Then I opened my special reserve wine Bartholomew 1997 vintage, wine preferred by Juan and Michael.
Finally, the evening was concluded with a fabulous wine tasting of our Terrestre, 2001 Vintage.
The dessert consisting of delicious Florentine pastries offered by our Massimiliano, was combined with a delicate sparkling wine Prosecco and Chardonnay and Vin Santo dessert wine.
It was a beautiful evening enhanced by the pleasure of the palate, the pleasure of good wine, but especially from the pleasure of friendship and happy atmosphere, essential ingredients of good living.