Pasta is one of the pillars of the truest and most traditional Italian cuisine. But this important culinary pearl has found slowly place, with the passing of the years, even among the artistic muse of fashion.
1. Appetizing  accessories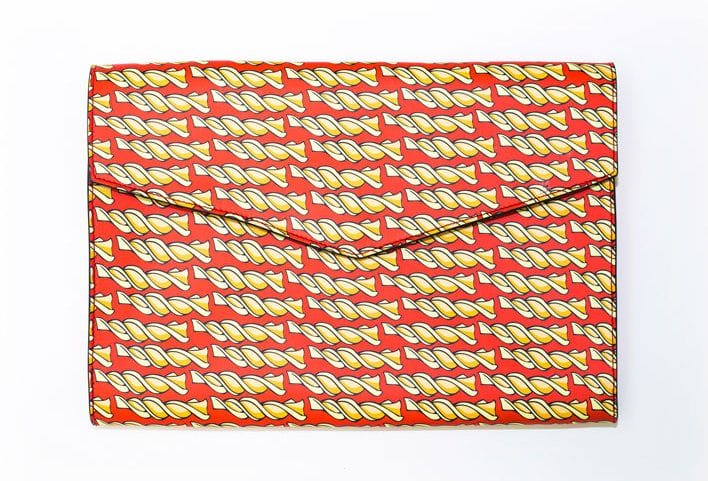 Photo credit: The Moodboarders Magazine.com
The sicilian artist Alessandro Enriquez drew inspiration from the shape of the fusilli to decorate armchairs and bags, and recalls the flavors and fragrances clothing lines are dedicated. Already by the time the pulp was the subject of interest and study by Giulietto Giugiaro and exhibitions in famous museums.
As a result of a project between her fashion, food and design has created five models of bags and an armchair made with patches of skin to graphic pattern of food, then the first collection with a mesh and leather armchairs inlaid with various pasta formats.
2. Good and Precious pasta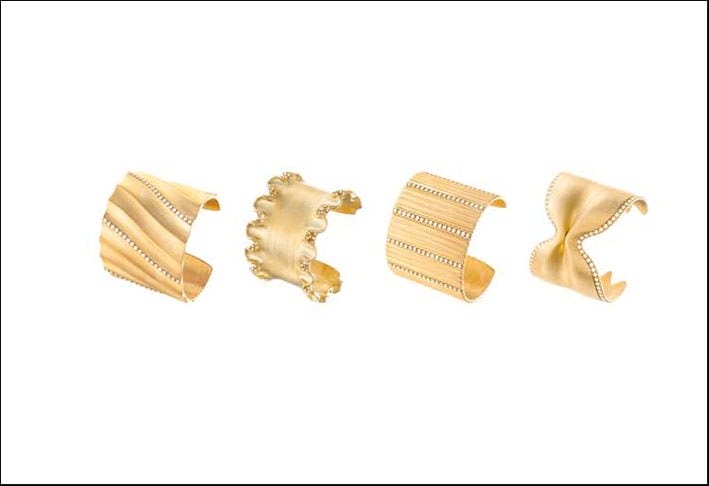 Photo Credit: Stroili gioielli

Our beniamina finds place even among the shelves of jewelry thanks to known house gioielliera STROILI: The result is Pasta Couture Collection, series of 4 bracelets with the gastronomic theme, designed on the occasion of the Milan Expo 2015, in silver 925 recycled, satin finished by hand and embellished by cubic zirconia. These precious gourmet were the protagonists of a rod of charity in support of small Onlus.
3. Always with you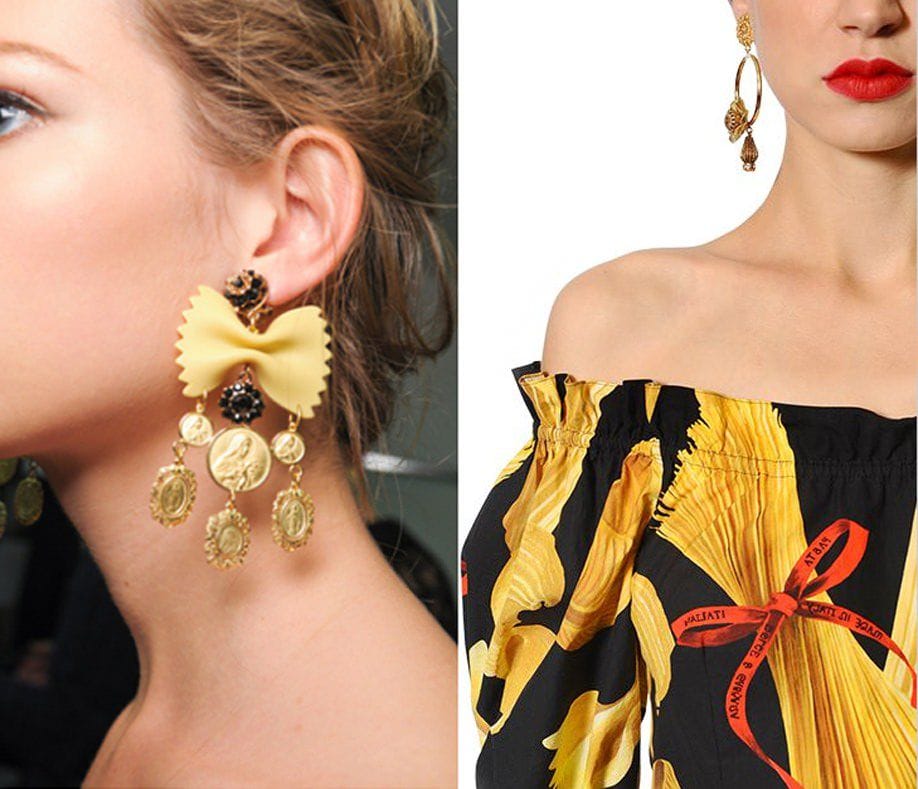 Photo Credit : www.ziariaz.com – http://honestlywtf.com
Pasta becomes too, as we have already seen in the previous paragraph, also synonymous of clothing and in fact it is not a case that also big brands of clothing such as Dolce&Gabbana derive inspiration for the new line for Spring/Summer 2017: clothes that tell of a long and passionate Italian history, with elements typical gastronomic and not where the paste becomes an element from which it is impossible not to draw inspiration when it comes to Italian tradition
Spaghetti, Farfalle, Conchiglie, fusilli, orecchiette peddle together with ephemeral frames of clothes or swing free in the air as pendants elegant.
Pasta at home!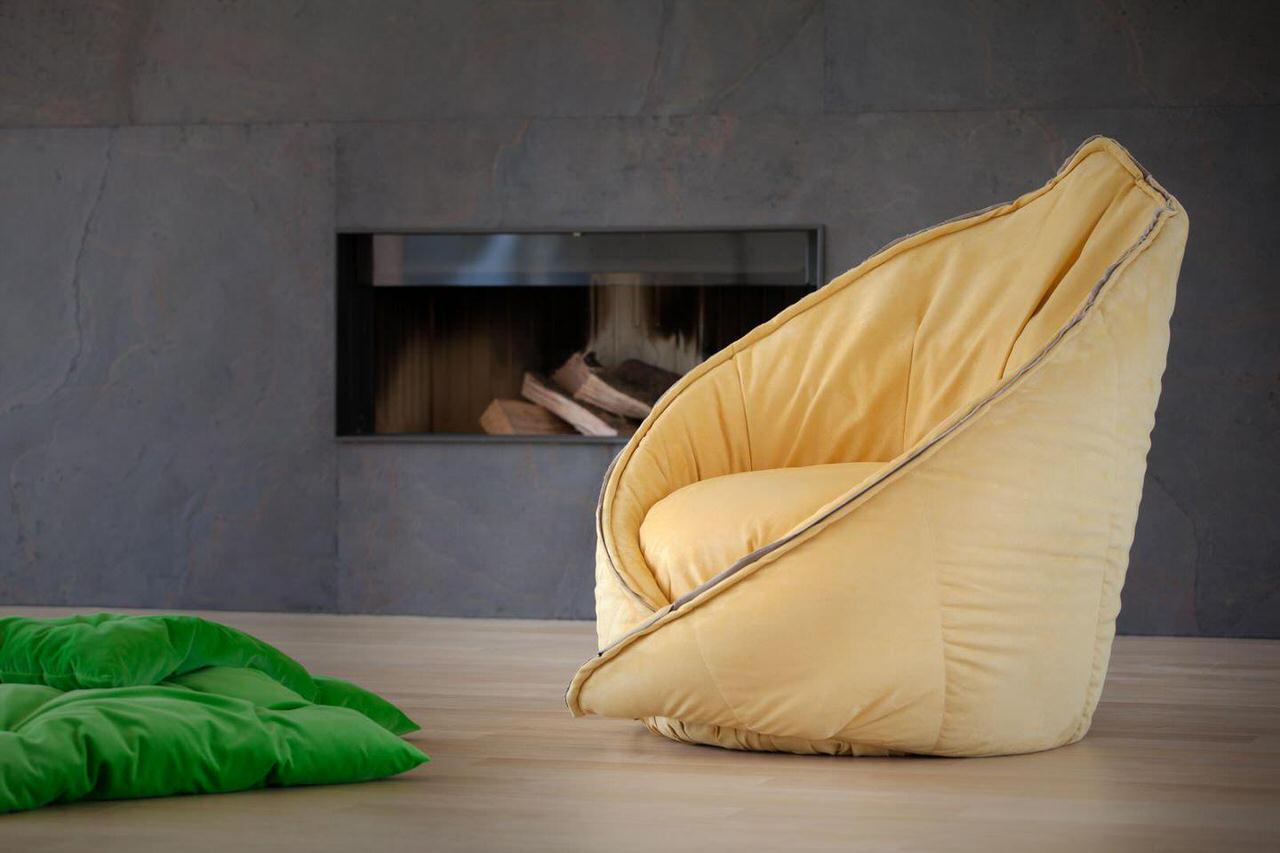 Pasta becomes also furniture for the home! Chairs made tortellino, sofas that recall the rigatoni, calendars that support with the reproductions of spaghetti giants; these are only some of the creations of two great designers like Francesco Barbi and Guido rubbing strake. You cannot renounce the opportunity to have a comfortable environment and appearance "tasty" and "Italian"!
But remember: the best pasta is that one we eat!
And Naturally…. Bottega Torciano's!
By : Luciana Cilemmi