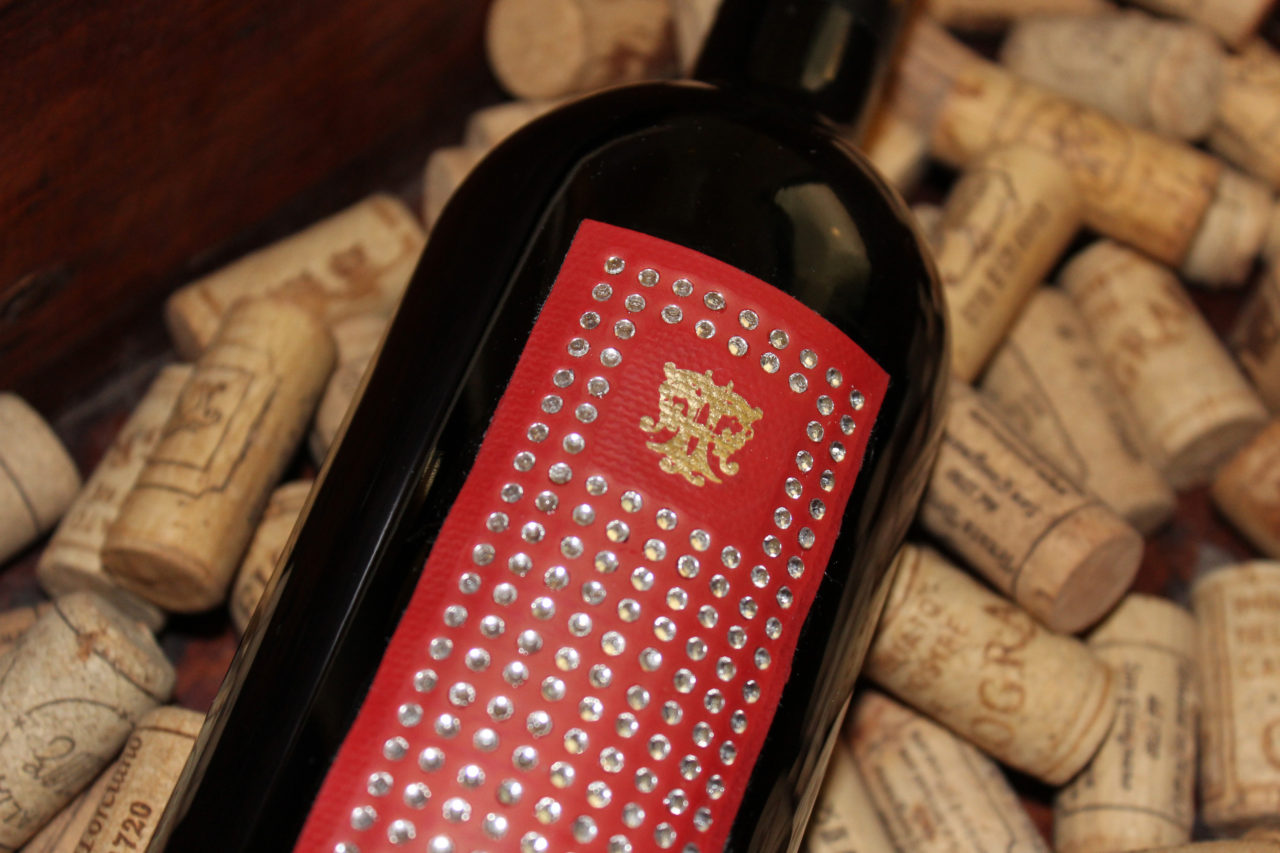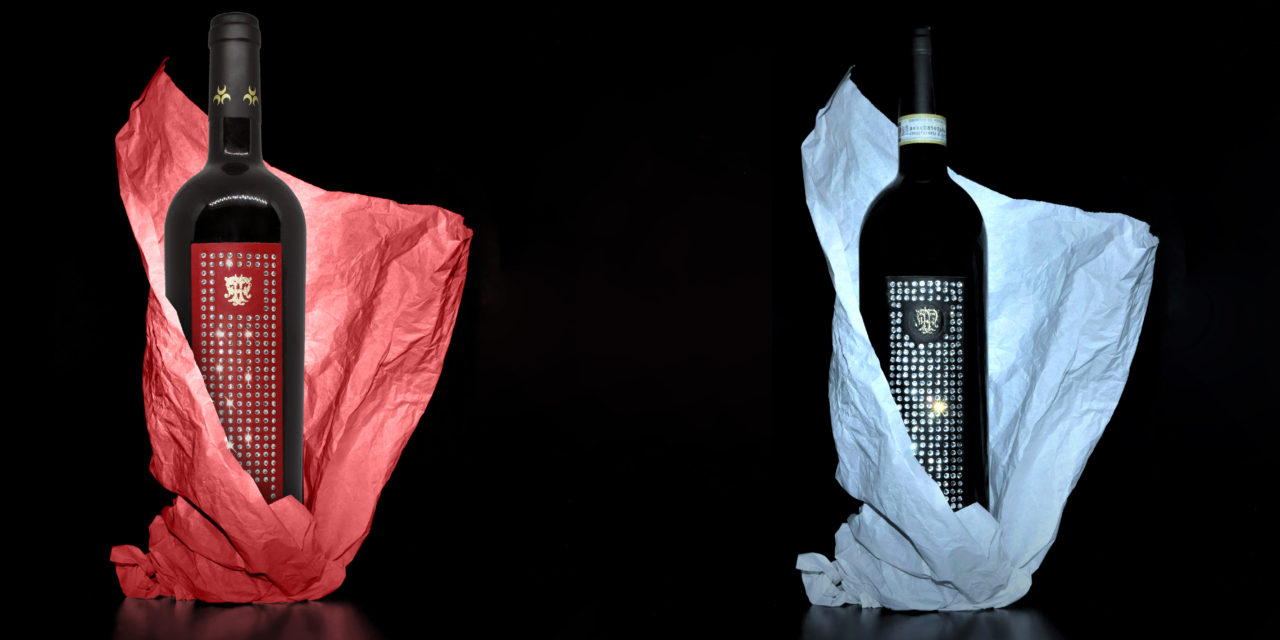 "Creativity and craftsmanship blend in wine bottles where the class meets design."
After the great success of Brunello Gioiello line, launched in October 2017, Tenuta Torciano is pleased to present the new Bolgheri Gioiello.
Born in the vineyards of Bolgheri, vinified with careful control of the fermentation temperature and matured for 12 months in oak barrels, this wine represents the perfect combination of potency and easy drinking. With a deep ruby red colour and attractive purplish highlights. Intense fruity scents of blackberry, with slight spiciness of leather and tobacco. Structured, with evident but very smooth tannins. Excellent persistency.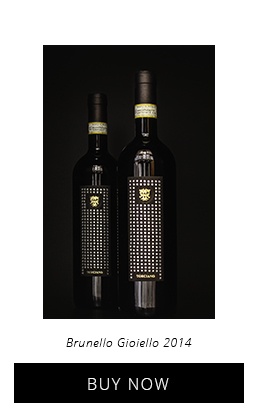 Bolgheri Rosso, of the new beautiful "Gioiello" Line, is the new object of desire. Born from our creativity and love for craftsmanship and big attention to detail, the bottle of Gioiello wine is embellished with the symbol of pleasure par excellence: the Diamond. Directly from the cellar, with a special handmade leather label and shining Swarovski jewels, enters in the "Stable" of the Tenuta Torciano Luxury Wines.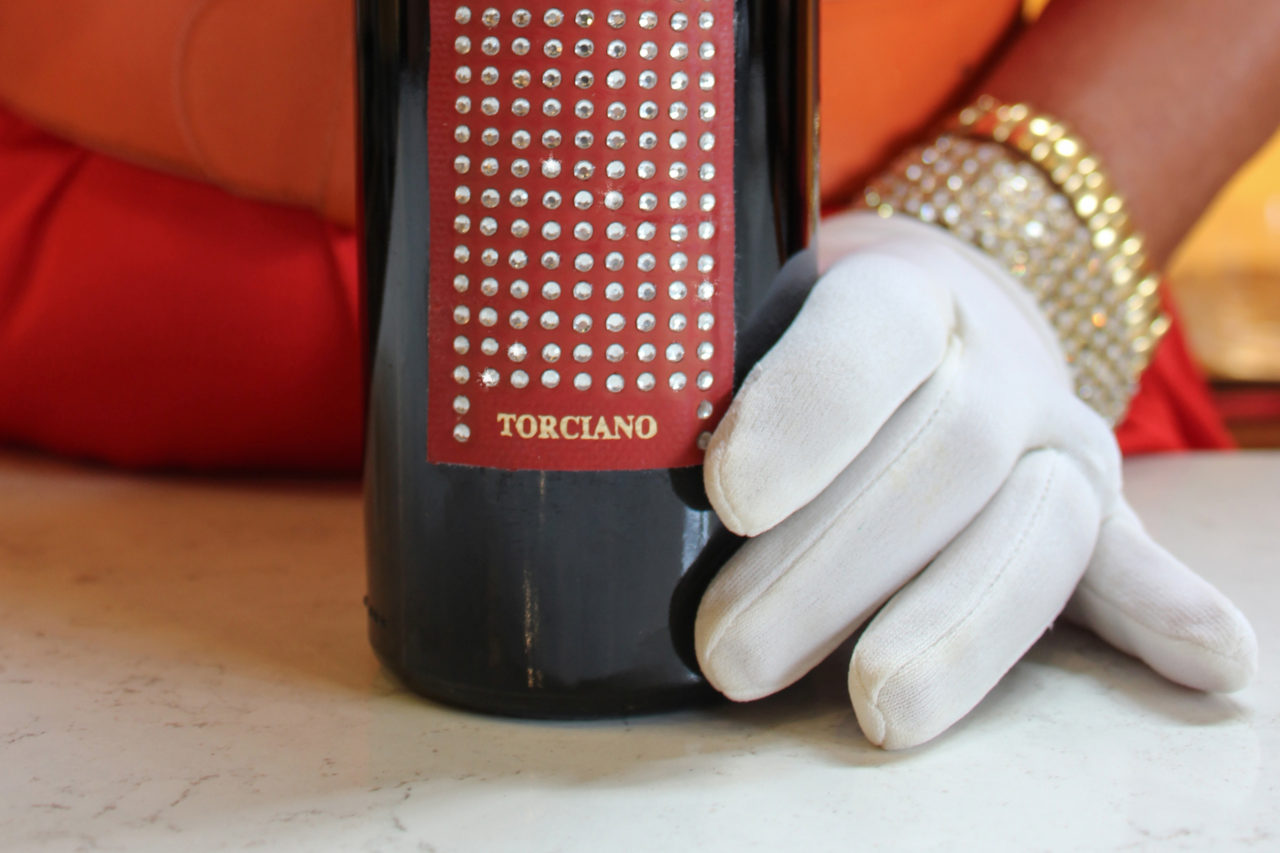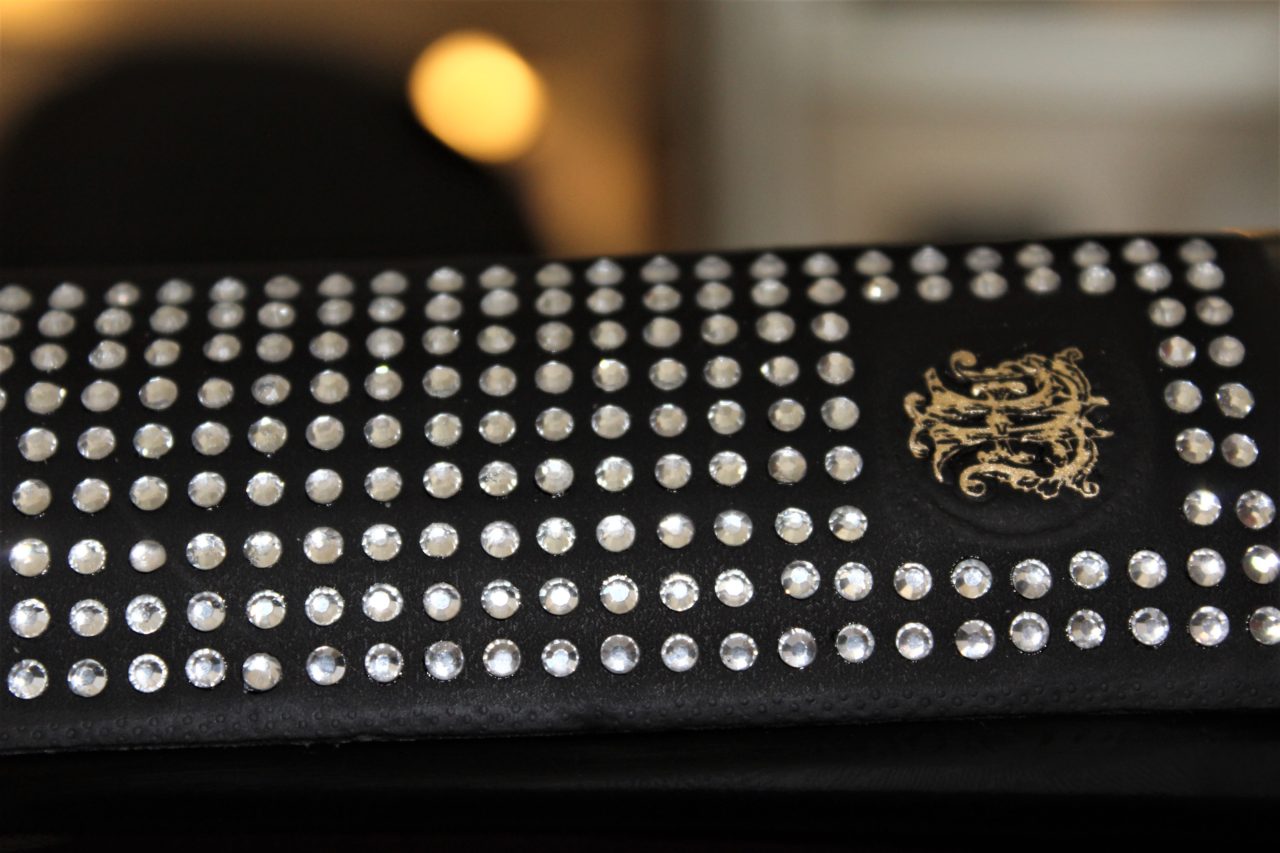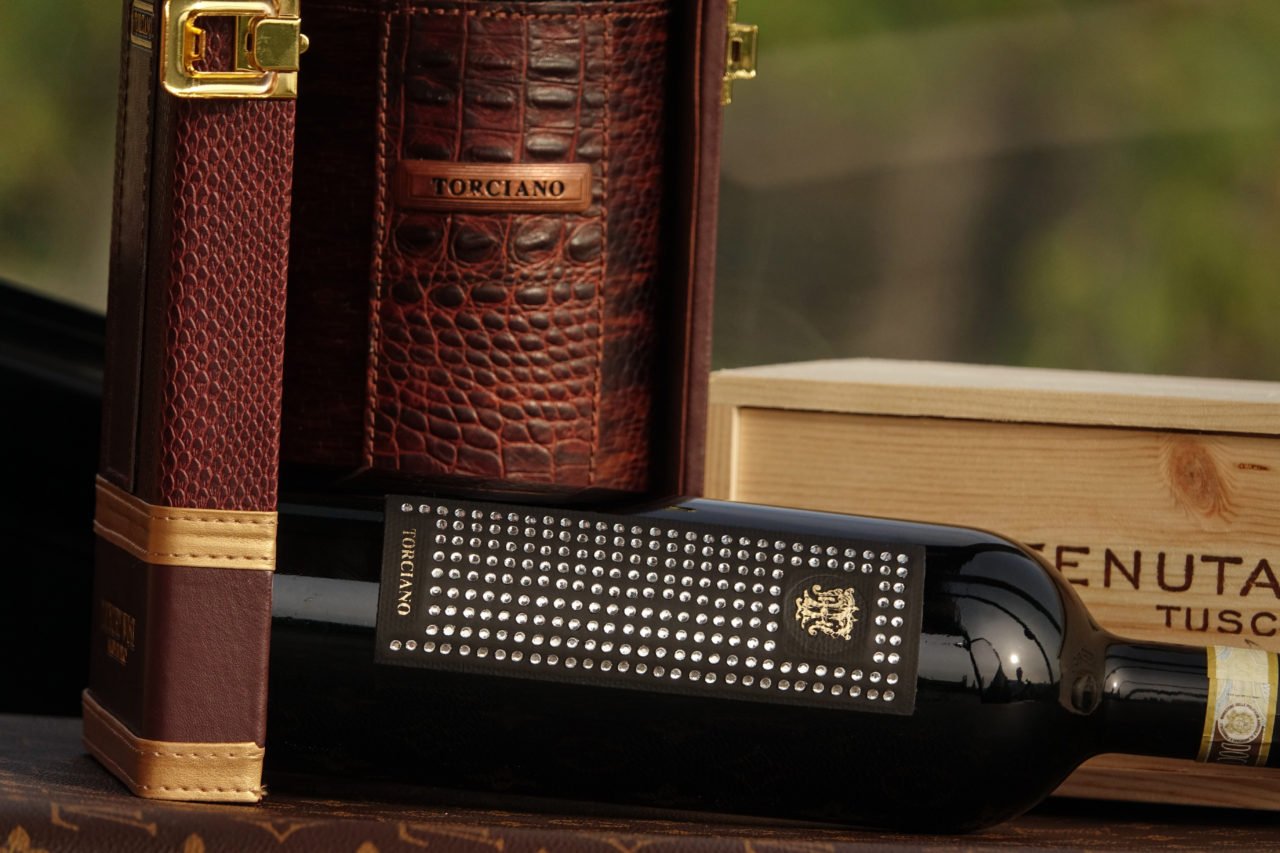 Jewels Bottles Limited Edition Collection, designed and produced by Luciana Cilemmi, stands out for quality, elegance, originality and luxury, With the highest quality assurance, creating Fine Wines with custom and exclusive labels, from hand-painted bottles to leather labels, to create "ORIGINAL" and "ARTISTIC" collections that have never been presented to the market today.
The most refined, essential and impeccable design is combined with the highest quality of wine, projecting the Tenuta Torciano winery collections forward in time.
Order NOW on our Online Shop.