From bubbles to Brunello. From the home fragrance with the wine essence to a full day of Winery Wellness. The eno-gastronomic Christmas gifts are always among the most appreciated and the reason is very simple: they combine wellness with taste. If you are looking for original 2018 Christmas gifts that can conquer everyone, like relatives and particularly demanding friends, leaf through the food and wine wishlist of Tenuta Torciano for gifts suitable for all palates (especially the most refined). And if you were wondering what should never be missing in your 2018 Christmas basket the answer is also here.
Choosing your gifts with a good glass of wine in your hands will be much easier and more fun!
PROSECCO & ROSE'
The perfect 2018 Christmas gift for those who love bubbles? An elegant and refined pack with 12 bottles is what you are looking for. Inside: 3 bottles of Prosecco Extra Dry, 3 bottles of Prosecco Millesimato, 3 Bottles of sparkling Rosè and 3 bottles of Spumante Brut. The bottles can also be purchased separately. The toast of Christmas, New Year's Day, and so on and so forth. Classic method bubbles, served cold, is perfect for an aperitif as well as in combination with the most elaborate dishes, giving an experience of rare intensity and complexity.
BRUNELLO DI MONTALCINO PACK
What to give at 2018 Christmas if not the Brunello Collection signed by Tenuta Torciano? In keeping with the elegance, creativity and luxury, alongside the unmistakable taste of Brunello di Montalcino, these two bottles are perfect to toast pleasantly and in company, on special occasions, thanks to the original "Gioiello Line" label with the bright Swarovsky to embellish the reserve. It celebrates one of the fundamental values on which the Tenuta Torciano Winery has always been based: the indissoluble connection between tradition and innovation.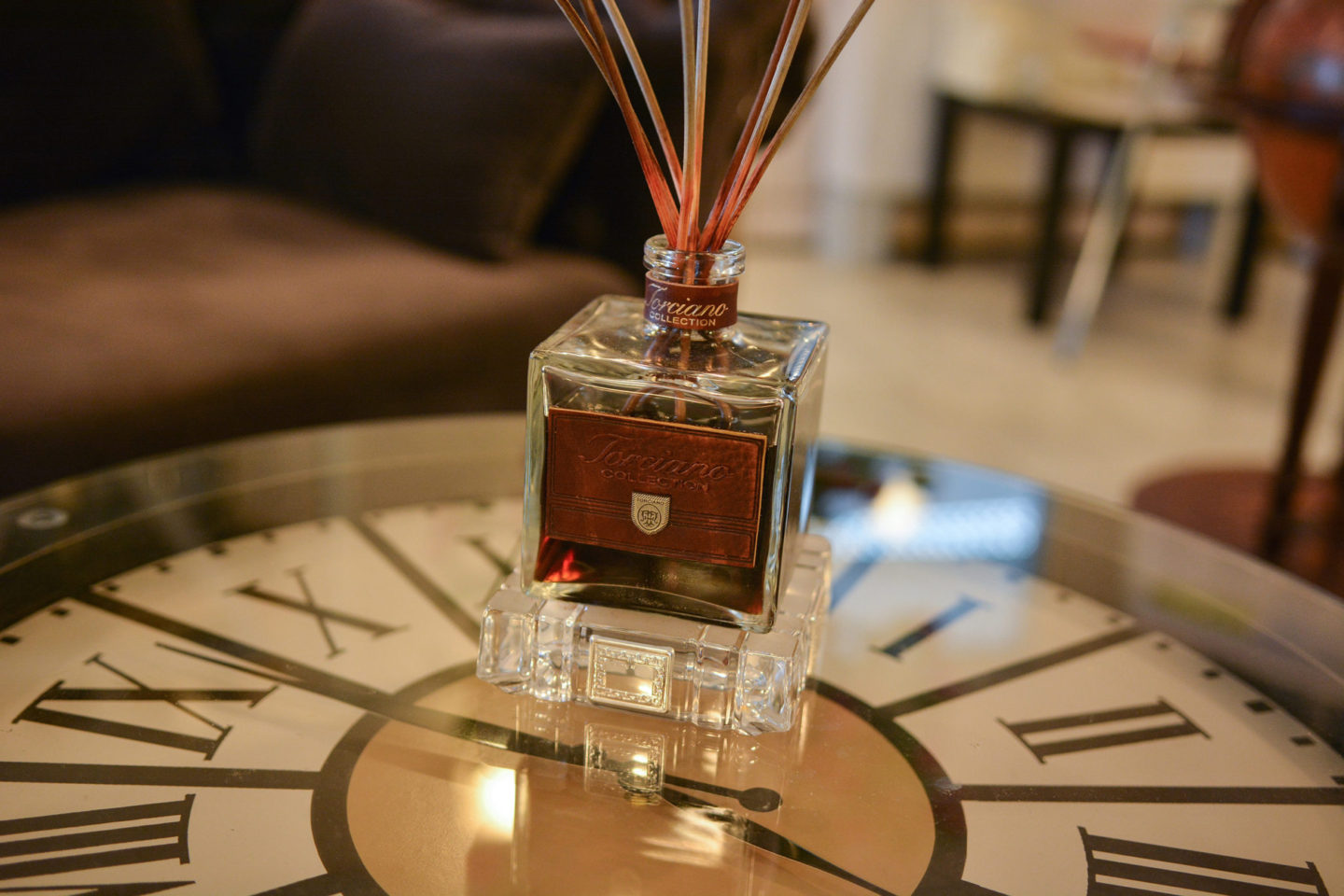 HOME FRAGRANCE – COLLECTION
Do you remember the aromas of Torciano? Let yourself be enveloped by the Fragrance for the room (home fragrance) DiTorciano, the first created by Luciana Cilemmi with the master perfumer DiVinoEssenza. Let yourself be enveloped by the absolute unmistakable scent of the essences of wine, leather and vanilla.  Let yourself be carried away by the notes of this fragrance concentrate for the wonderfully velvety and refined wine environment, the perfect marriage of the essence of Brunello.
The intense notes of Brunello are inspired by the incredible aroma of one of the most appreciated wines of Italy, which has won one of the first places in the Tenuta Torciano winery and then reaches refined environments, houses, offices, boats and helicopters that our loyal winelovers from all over the world use perfume to stand out with luxurious and high quality products.
These are fragrances that stand out for the elegance and the quality of the wine essences, handcrafted to remember the moments lived together with Tenuta Torciano.
.
OIL & GOURMET PRODUCTS
The new extra virgin olive oil, the freshly pressed one, is one of the most sought after products by connoisseurs and this year the Torgiano Extra Virgin Olive Oil will stand out for its quality and flavor, also considering the excellence of the olives harvested. Suitable for all culinary applications such as simple dressing, scalding and frying. Try it on a slice of cooked bread (here called Bruschetta) or pasta in white; you can have the same delicious result by putting it on your salads or on quality meat (Fiorentina steak is the best). This oil is also perfect in combination with white meats or fish, and the delicious carpaccio. This blond nectar is in fact the perfect condiment for every type of food. For a truly perfect gift visit our Gourmet offers.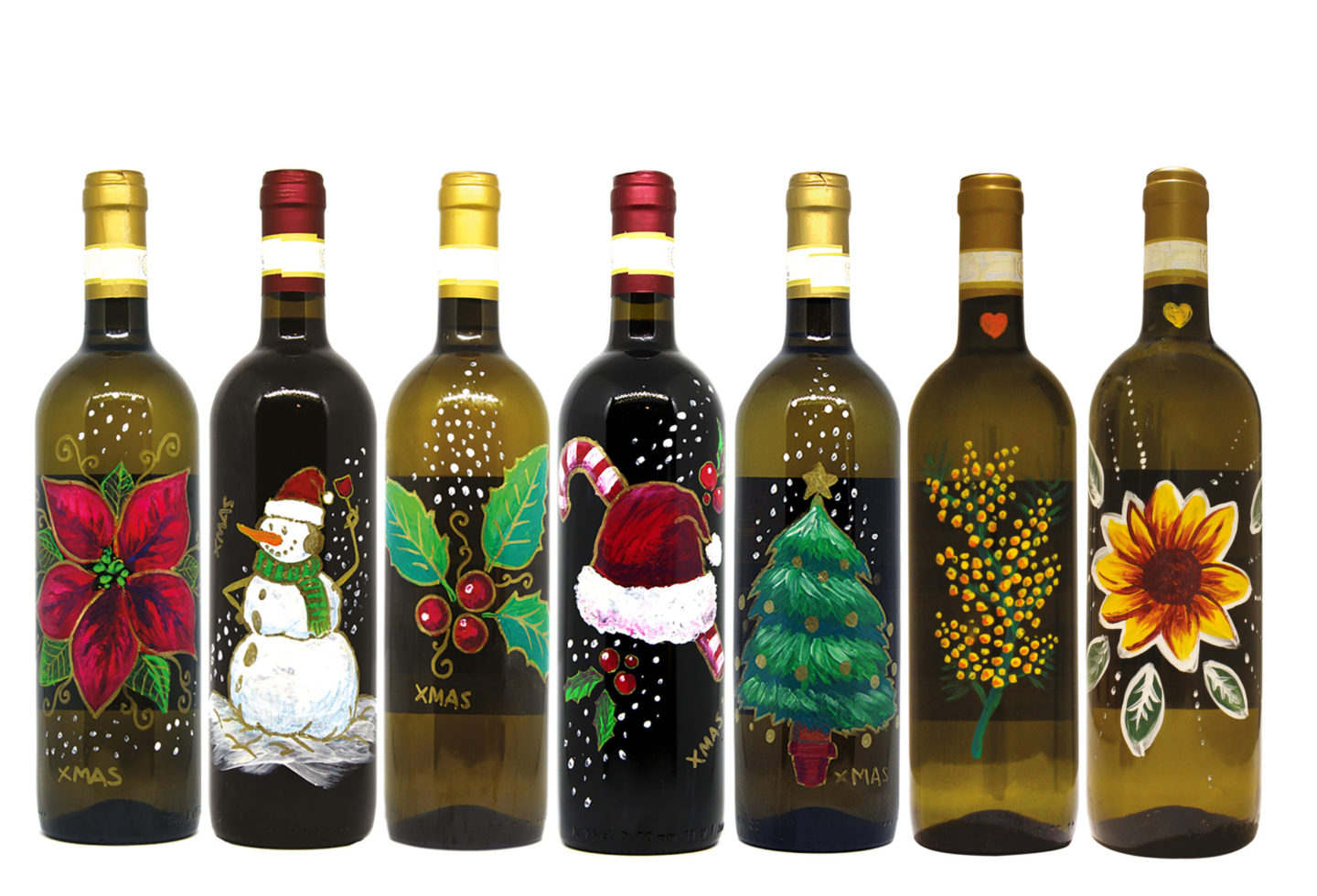 CUSTOMIZED BOTTLES
To respect the environment and not waste more glass, we decided to create a new set of customized bottles that will remain with you forever. Hand drawn landscapes of our Tuscany, such as sunflowers, mimosas, wisteria, lilacs, roses, cypresses and Christmas themes.
Torciano wine labels are professionally paint by hand, high quality labels that elevate any bottle into something special and truly unique. They are perfect for any occasion such as wedding, anniversary, birthday or a gift. Just choose from our professional designs, then add text to make it personalized. Don't be fooled by the format, our wine labels are actually high quality painted by hand from our professional painters and can be put on any smooth glass, normal and large format so get ready to upgrade your wine cellar and to do a very original gift of italian art!
TENUTA TORCIANO WINERY DAY EXPERIENCE
Finally a beautiful wellness day on the farm. In this exclusive experience you get to feel the excitement of participating in the truffle hunt. with beautiful Italian truffle hunting dogs, you will be accompanied by a professional guide as you jaunt through the forest in the Chianti countryside, on the hunt for earths most precious edible treasures. Learn to identify the different species of trees and the ideal habitat for the growth of truffles and how to clean and prepare both black and white truffles. Following the hunt, enjoy the subsequent cooking class where you will get to manipulate the truffles found into wonderful Tuscan dishes, accompanied by our chef who will reveal all his culinary secrets… Or just keep the bounty for yourself!
Test your skills with a fantastic archery experience in our wide-open spaces. Together with professional archers you will learn to accurately hit your target with a bow and arrow. This experience will be followed by lunch in our private wine cellar where our wine conductor will walk you through a proper wine tasting, pairing wine and food with over 13 different Tuscan products from our winery. The experience will be completed with a visit to the Medieval city of San Gimignano, for shopping and admiration of the historical Middle Ages. You will live a fantastic day in close contact with nature, animals and beautiful vineyards of the Chianti countryside.
For the more adventurous, we can organize a fly-over tour of the magnificent Tuscan hills rich with Medieval villages. Visit Monteriggioni, Siena or San Gimignano dubbed "the little Manhattan" due to its magnificent towers, all from the sky. Tuscany from the sky is both breathtaking and exciting! Upon arrival, guests will be welcomed by our staff for a short walking tour of our own historical vineyards.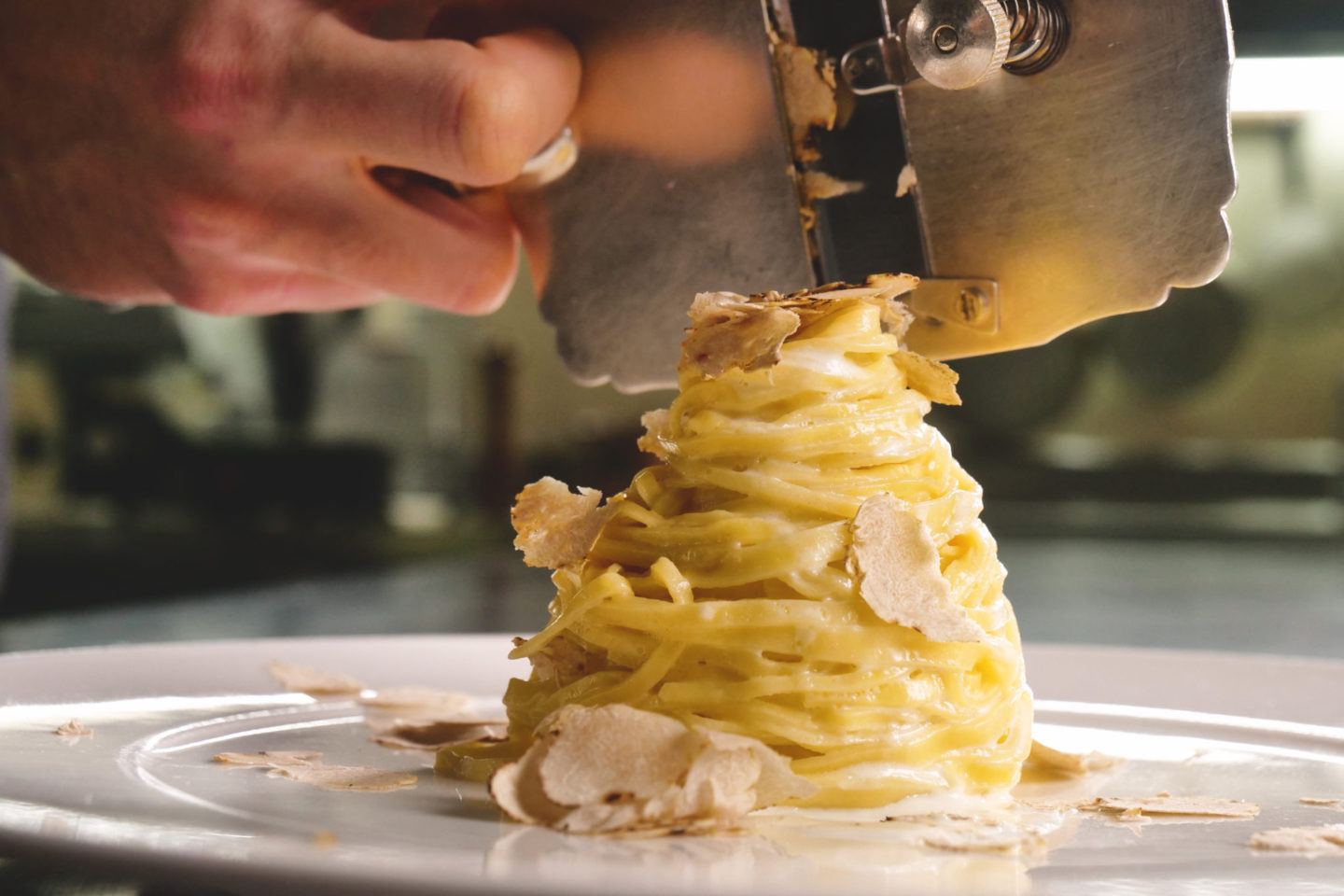 If the gastronomic Christmas gifts are the most popular in the 2018 there is a reason, and it is very tasty! Discover our Truffle Restaurant and come to taste our delicious dishes paired with fantastic wines. We look forward to Tenuta Torciano to toast in style to the new year that will come!
Info e prenotazioni: +39 0577988134 – torciano@torciano.com