The basic of Tuscany…Good Wine & Good Food are a must!
Like all Italian cuisine, Tuscan cuisine is based on the use of the freshest and simplest ingredients of the season, including many legumes, cheeses, vegetables and fruit. The typical dishes are based on what the Tuscans find fresh and local to the market that week, often making them very easy to prepare and involving few ingredients. Of course, we cannot talk about Tuscan cuisine and forget to mention the famous steak that comes from Valdarno and Mugello called "Bistecca alla Fiorentina". The Tuscan steak, which comes from a special breed of cow, the Chianina, is often served rare with roasted potatoes and beans.
Raw materials, tradition and creativity are the three ingredients that give life to our dishes. In Tenuta Torciano you can taste a wide range of wines and oils, to combine with typical dishes of the true Tuscan tradition!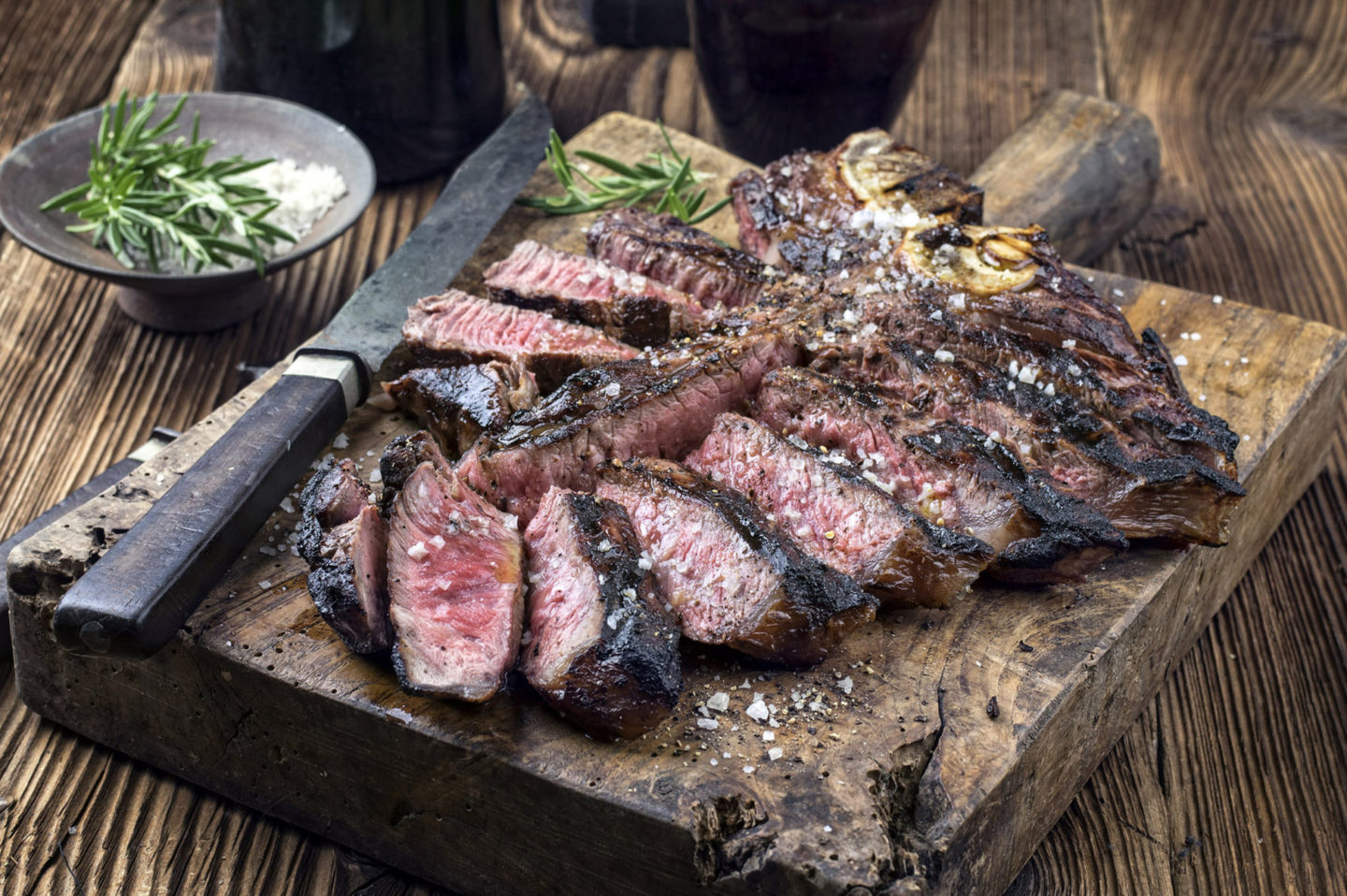 What is Tuscan cuisine?
Tuscan food is based on the Italian idea of "poor cooking". These are simple meals that are inexpensive and could easily be made in large quantities. Today it remains substantially the same, but by choice rather than economy. Tuscan cuisine does not use complicated condiments or elaborate creations because they are not necessary. Instead it is made with fresh and high quality ingredients that enhance the natural flavors of each dish, simple or not.
A traditionally rich cuisine prepared with simple ingredients – those readily available in the countryside – with grains of bread and roasted meats that serve as the basis for most traditional Tuscan dishes.
Whether it's looking for truffles or mushrooms, picking grapes or tasting a real bottle of Tuscan olive oil, here local and traditional food is a way of life!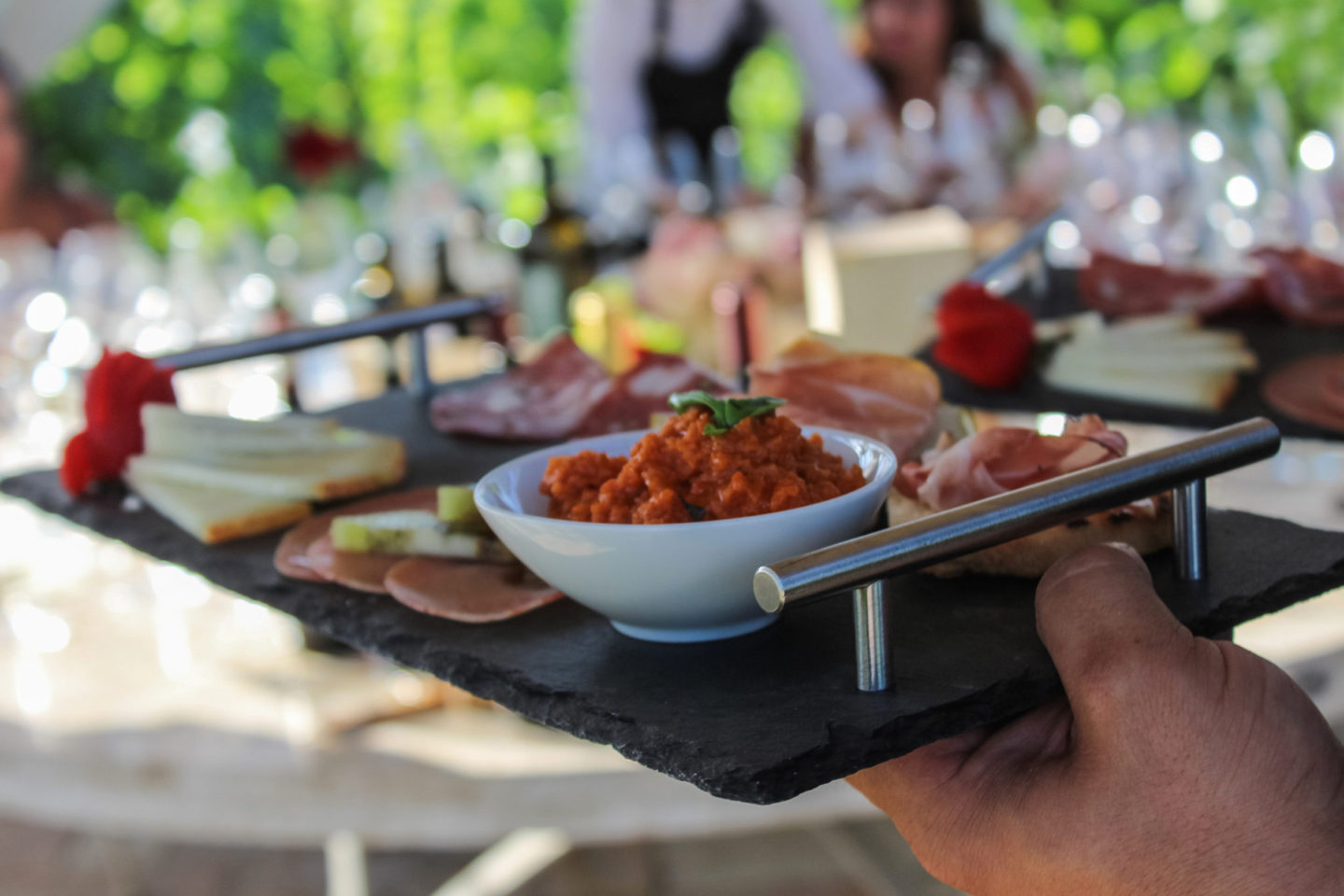 What are the most popular Tuscan dishes?
Like any Italian region, Tuscany has its ingredients, recipes and local food traditions that are best kept while eating out in Tuscany. Start your meal with an appetizer of cold cuts or mixed meats, always popular, or try something more special and order the liver crostini, thin slices of lightly toasted bread spread with a chicken liver pate. The Tuscans particularly love their soups. Try the ribollita, a vegetable and bread soup that serves as a delicious and classic comfort food. Pappa al pomodoro, a tomato soup, is perfect for winter and during the summer you have panzanella, a kind of cold bread salad soaked in balsamic vinegar and mixed with onions and tomatoes, obviously basil seasoned with olive oil olive!
If you prefer to eat pasta, the famous truffle tagliatelle, a pasta covered with truffle sauce, is definitely not to be missed. Both varieties of black and white truffles are very rare, only in some areas of the world. Fortunately for visitors to the region, Tuscany has both types growing on its hills. You can also try here pappardelle, very large egg noodles in a strong sauce made from wild hare, the king of Tuscan pasta, the traditional lasagna, or a variation like pasta with wild boar sauce. You will find many roast meats in Tuscan cuisine, in particular game such as deer, pheasants or wild boar used as sauces for pasta or as a second course, the latter itself.
Finish your meal with classic Tuscan cantucci dipped in vin santo. Dip these hard almond cookies in a glass of sweet dessert wine, vin santo, to soften them and clean the palate after a great meal! Or, if you want to try truffles in a less rustic and sweeter environment, try ordering truffle ice cream, a scoop of ice cream with truffle shavings on top!
In Tenuta Torciano Winery you will taste all these delicious dishes in wine tastings, lunch in the cellar or lunch the vineyard, truffle hunting experiences and funny cooking classes. Read more on our Cook Book and our website www.torciano.com!
For more details and reservations contact our booking office to +39 0577988134 or send a message to: booking@torciano.com