Tenuta Torciano was invited to participate in the last edition of the Monaco Gran Prix – won by Daniel Ricciardo on Red Bull – from the mega yacht company Northrop & Johnson which we collaborate to promote our mega yacht events, for an exclusive event that took place directly in their off-track offices.
It was a great emotion for us to be present in "first row" at the most special and awaited race of the year. We had never seen a Formula 1 Grand Prix LIVE and the day was really incredible.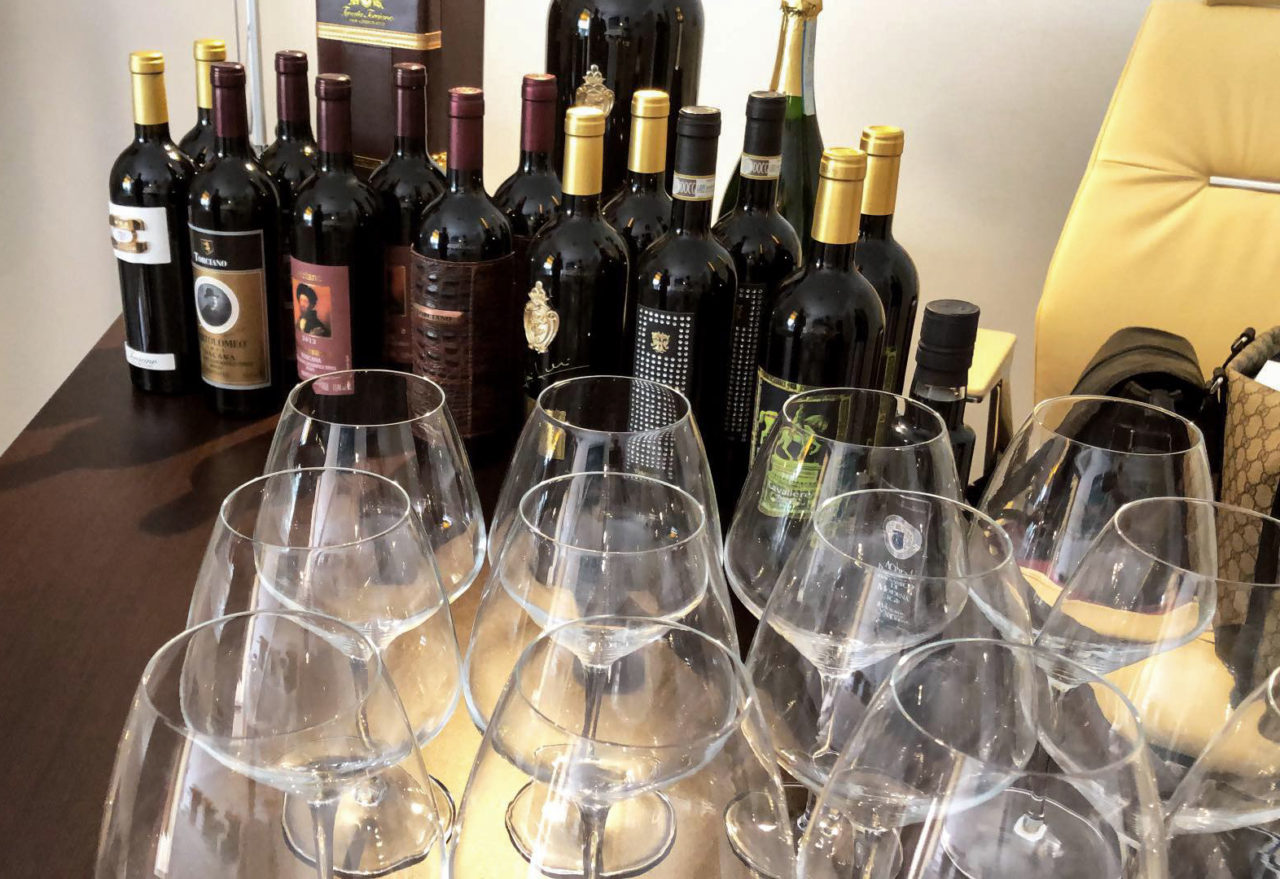 Pierluigi Giachi had the huge pleasure of bringing his Wine-School on the Côte d'Azur with a wonderful Winetasting of the Tenuta Torciano best wine's in front of customers, business partners, ship owners and mega yacht lovers.
During the event, the customers have greatly appreciated this experience, showing us also great interest and support in our promotion of activities on Yacht and Mega Yacht.
During the Grand Prix, with the Ferrari and the other cars racing at full speed under the windows, we tried to combine the luxury of the yachts to our exclusive reserves to create a truly unique environment and to further promote our events on board Yacht and Mega Yacht in the Mediterranean Sea.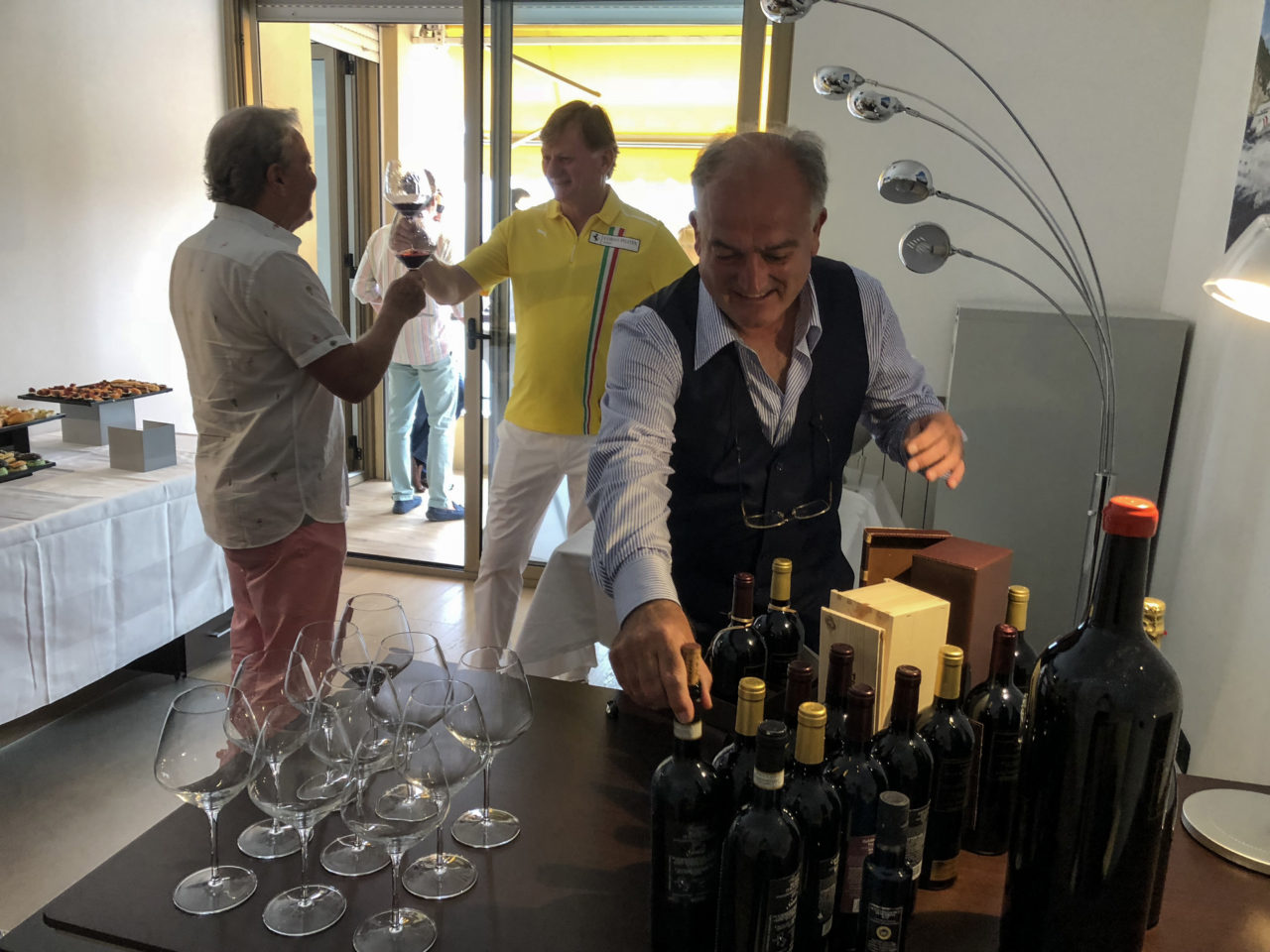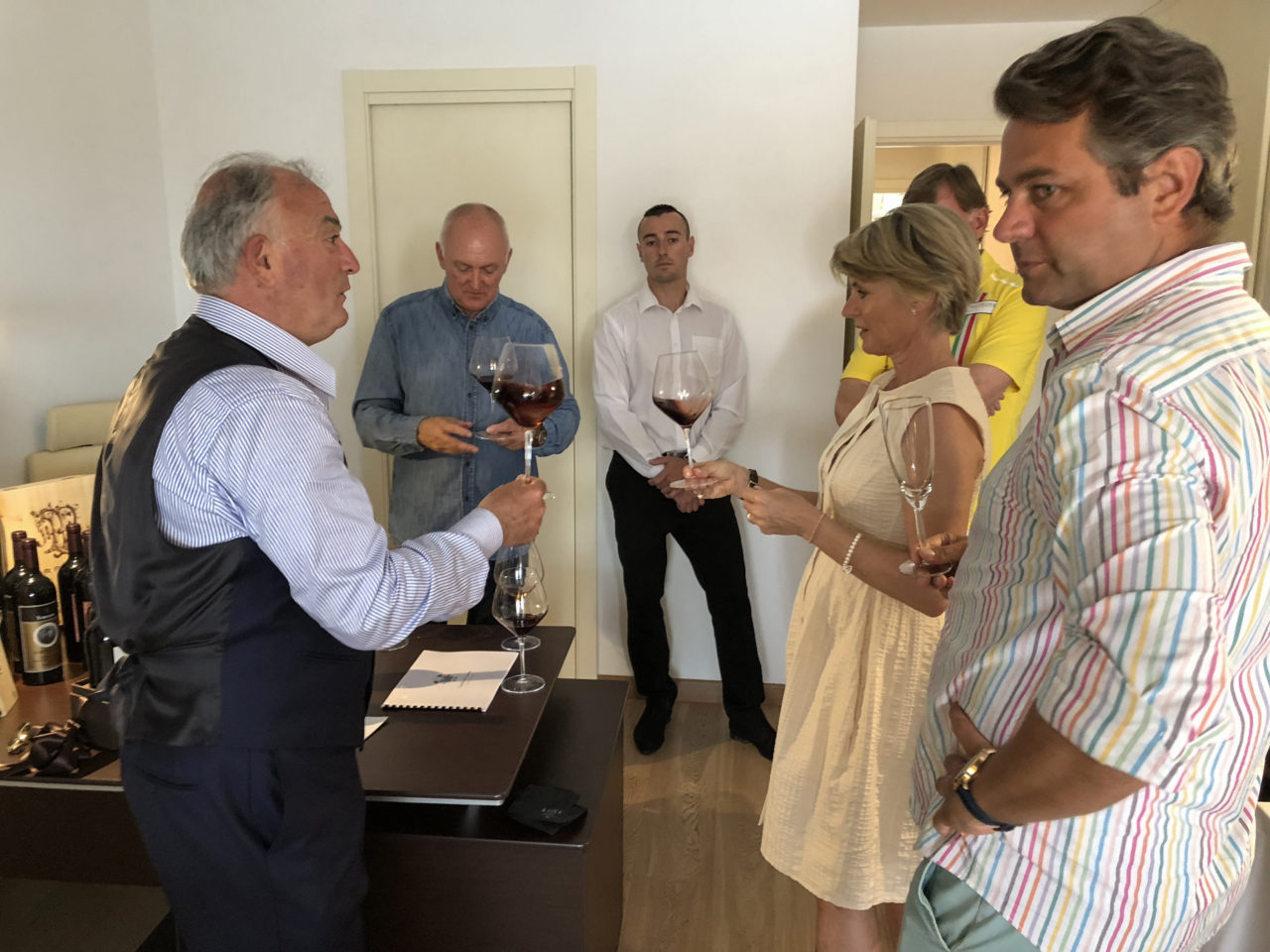 Tenuta Torciano always uses its Helicopter to fly on board ship the big yachts, or the nearest landing platform, to quickly and easily reach the location where they are located. In these events the main goal is not to sell wine but to offer a unique experience combining the sea with wine & food pairing.
We will also be present, with our wines, at the inauguration of a new 70-meter yacht that will be presented at the 2018 Yacht Show scheduled for next September in Montecarlo.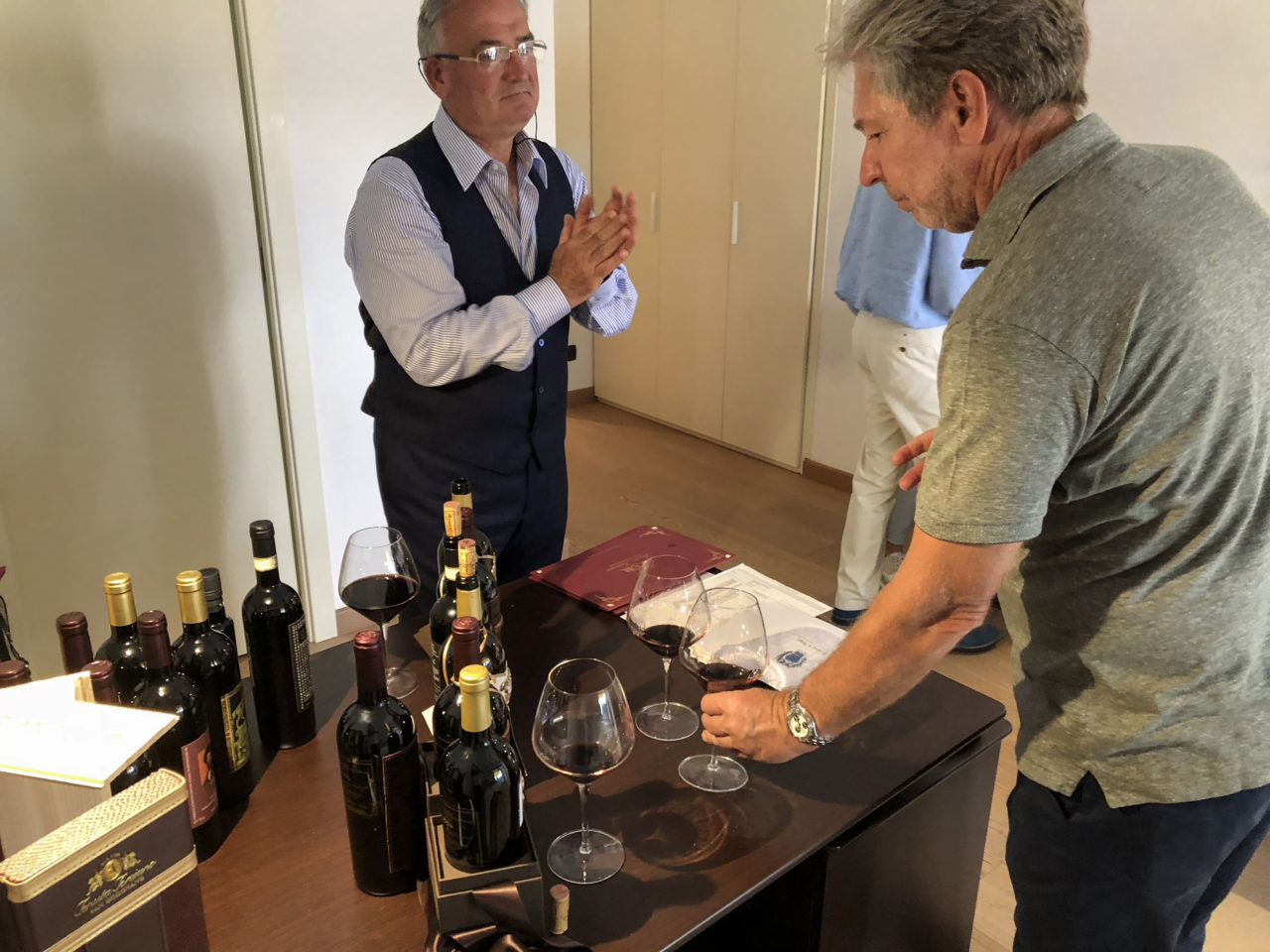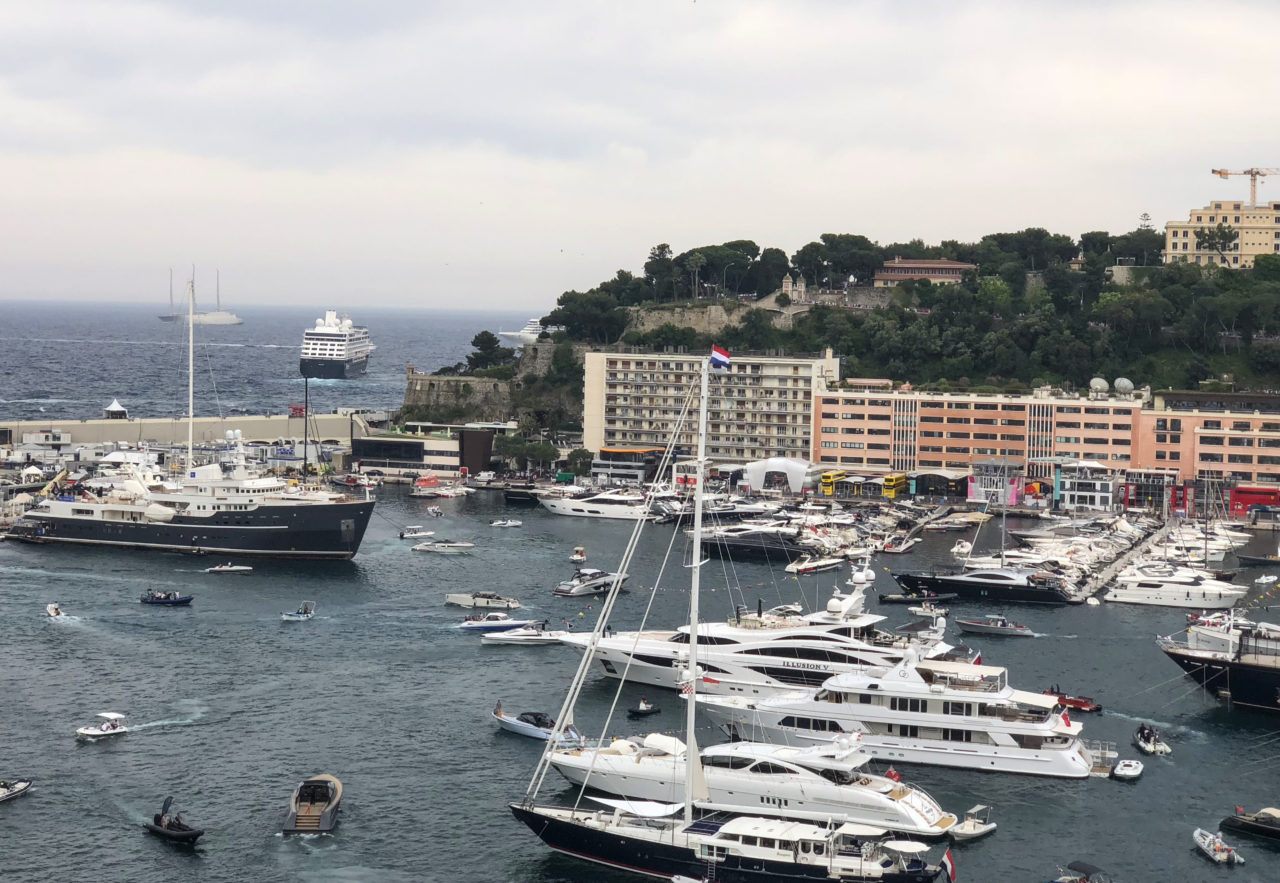 You can customize whenever you want your wine event directly on the Yacth to welcome your guests in style and to spend unforgettable moments with the wine school and our wines.
If you are looking for a unique experience during your holiday, contact us to learn more about our luxury services and Helicopter services.