We imagine a future in which to collaborate on a non-profit basis, so that the people of Sangimignano always have great assistance!
TORCIANO imagines a better social future in which the disabled and the elderly resident in San Gimignano Municipality, can have the possibility of having means of transport adapted to their needs.
In line with our social thinking, we have donated a special Van for social transport to the Misericordia of San Gimignano, to allow all people who need to be transported and helped.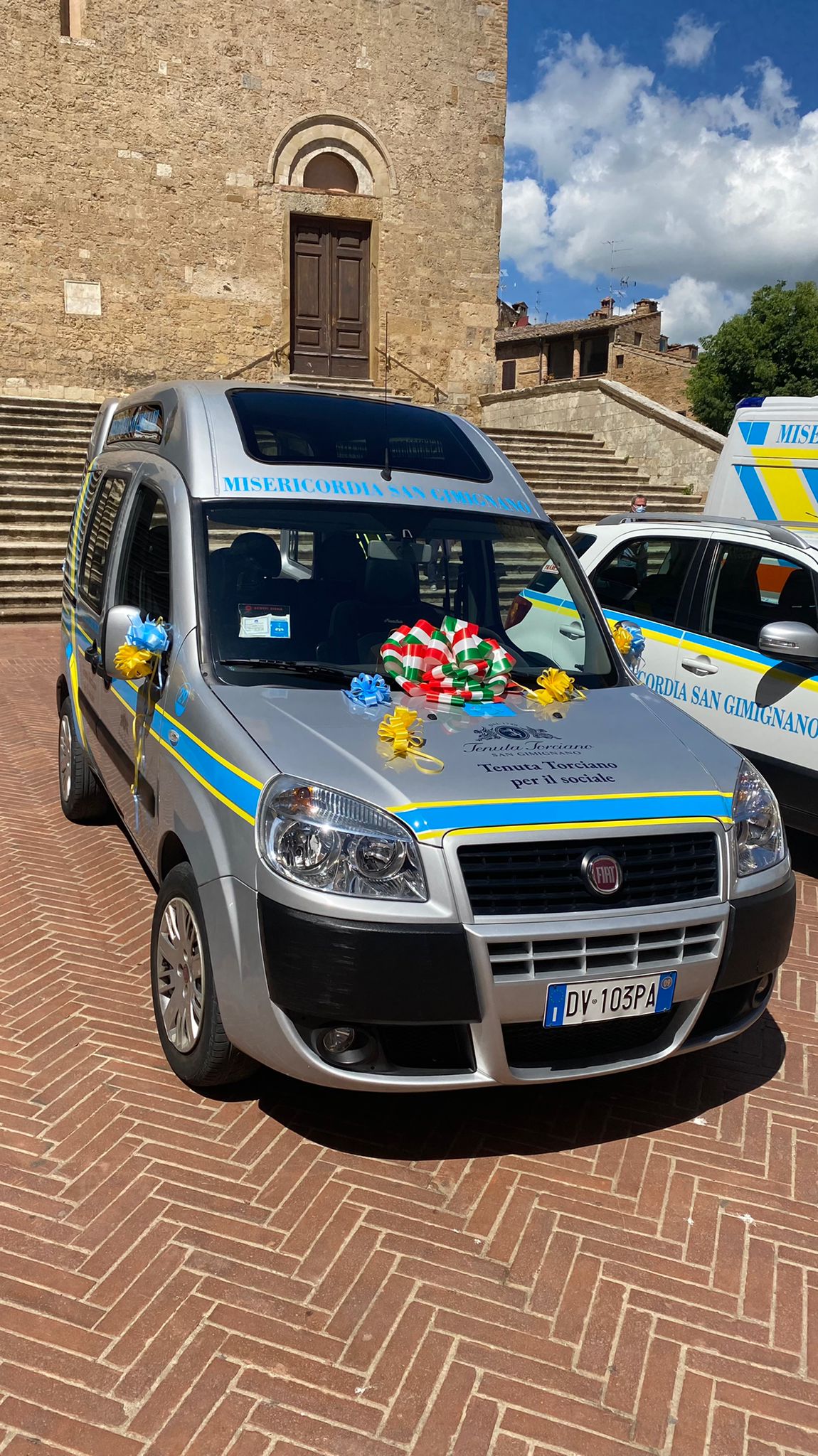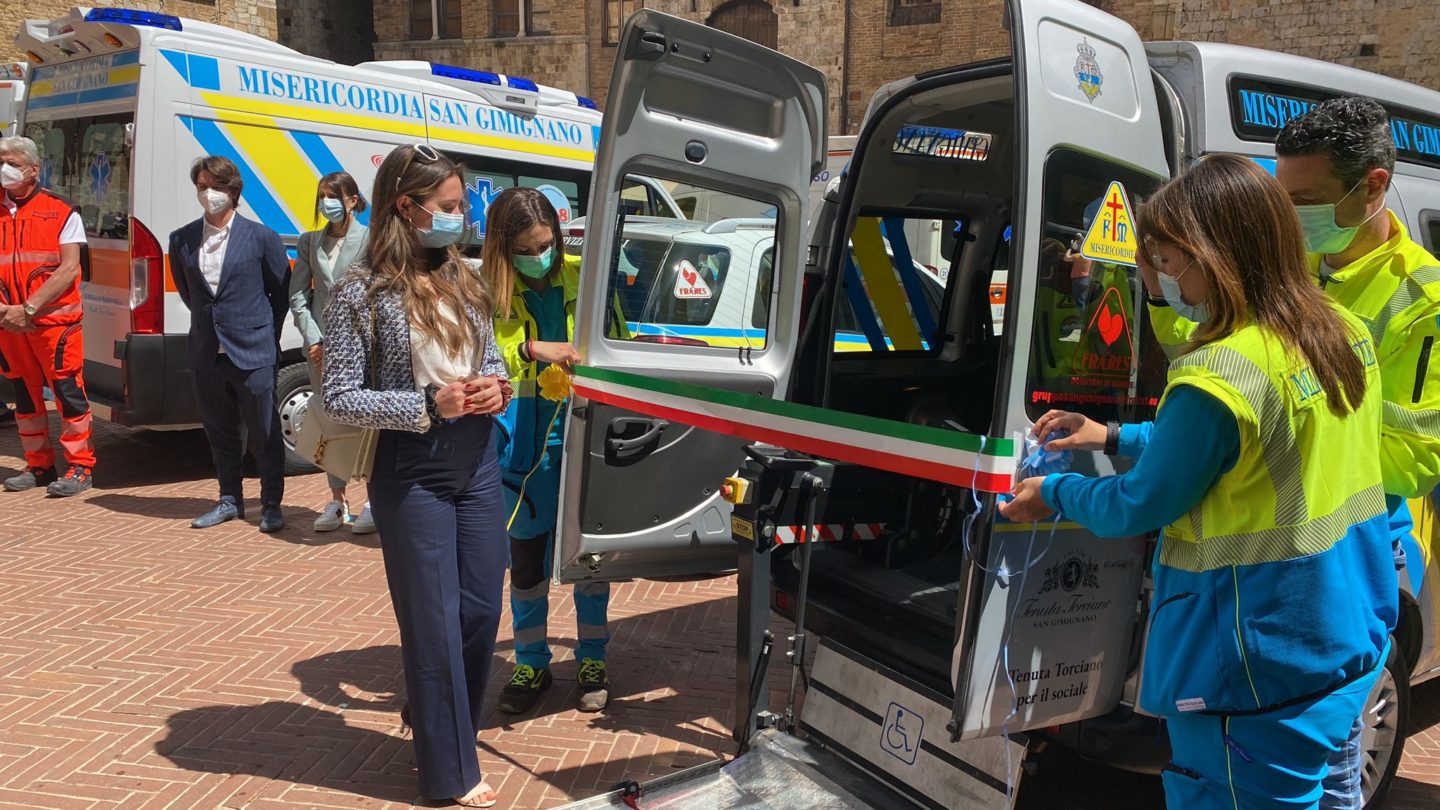 A special thanks to the Misericordia of San Gimignano and to all the people who put their person at the availability of the social, every day, for ordinary transportation services.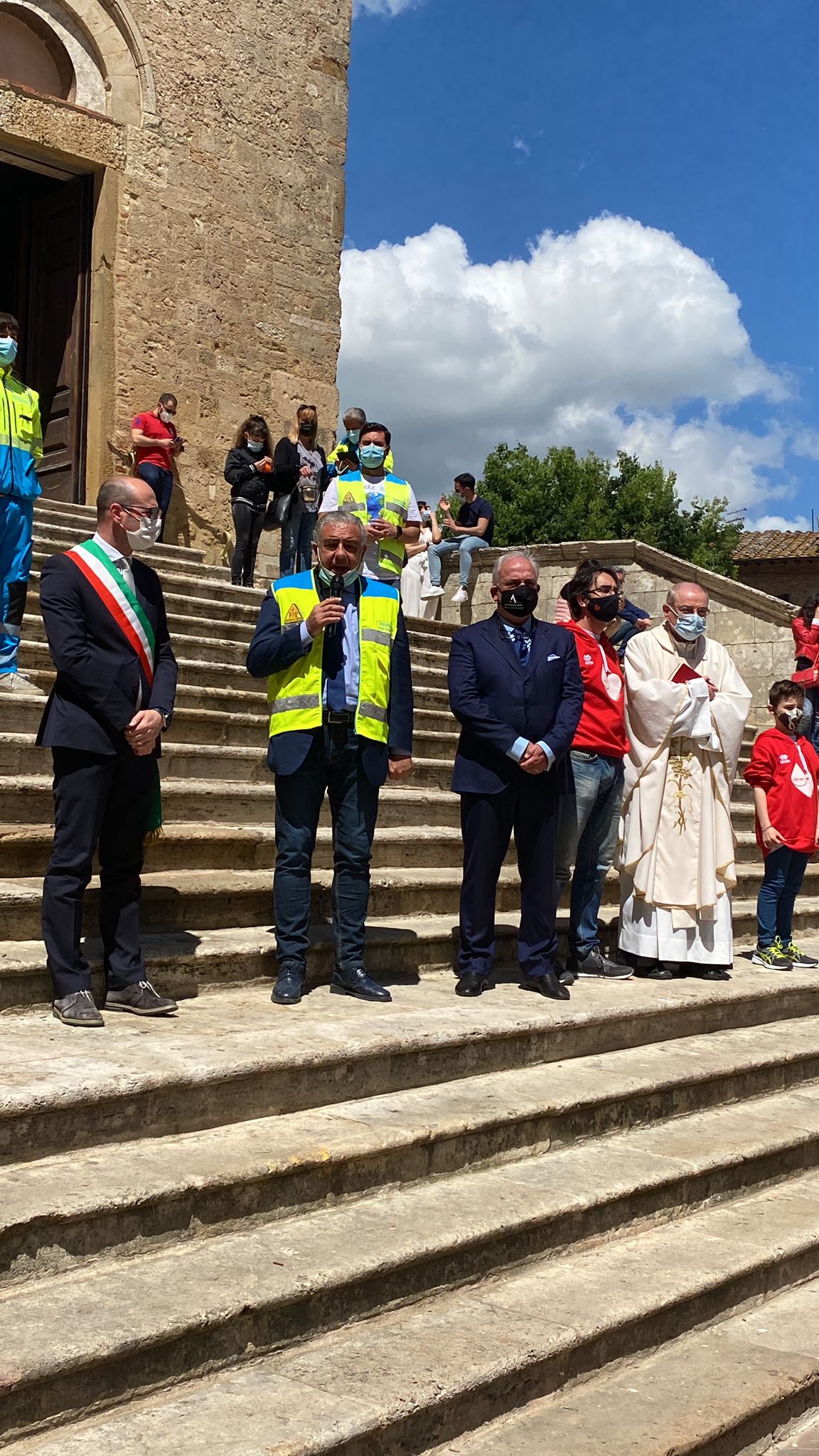 These are services for which ambulances and vehicles equipped accompany people who need continuous therapies, specialist visits, diagnostic tests, discharges and transfers to health centers or hospitals are used.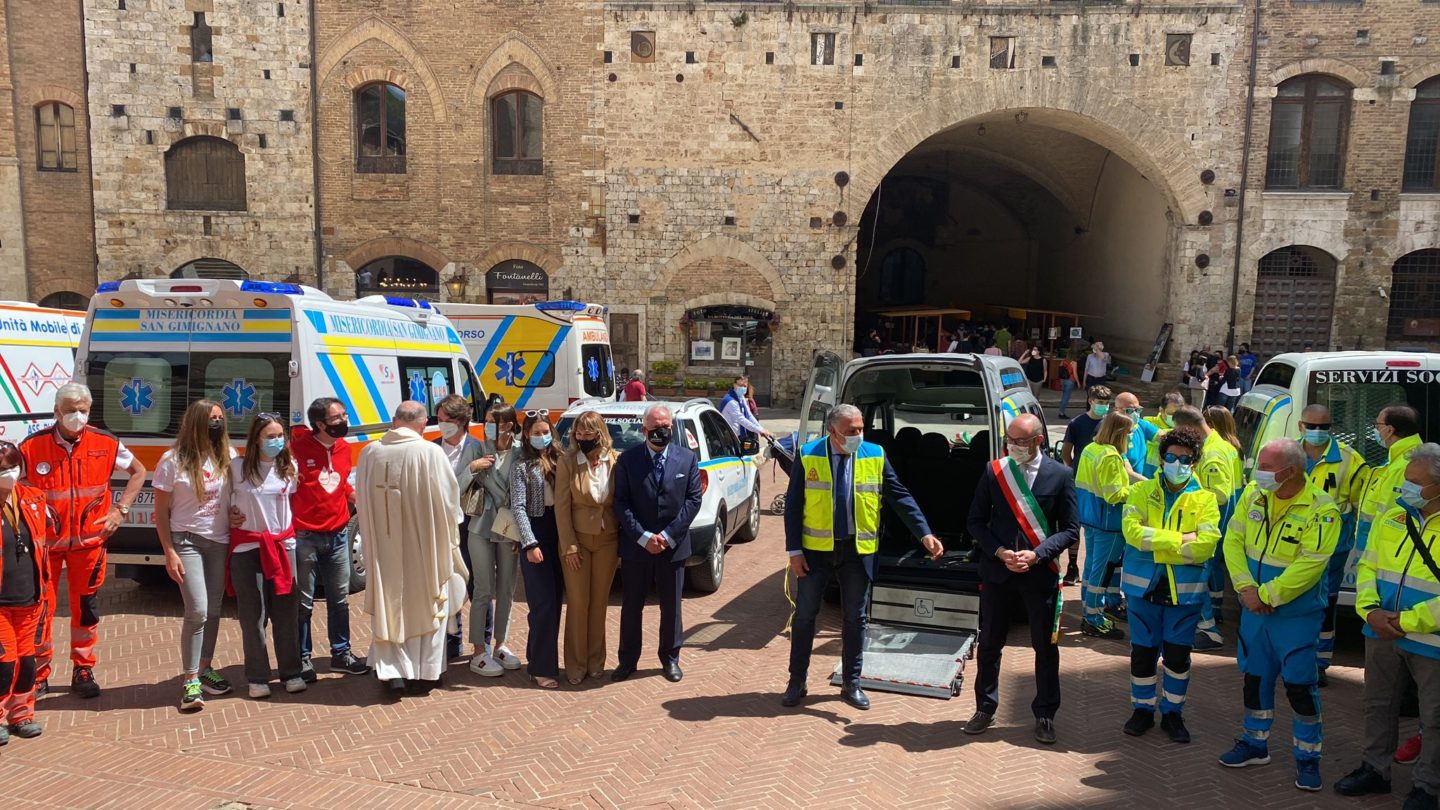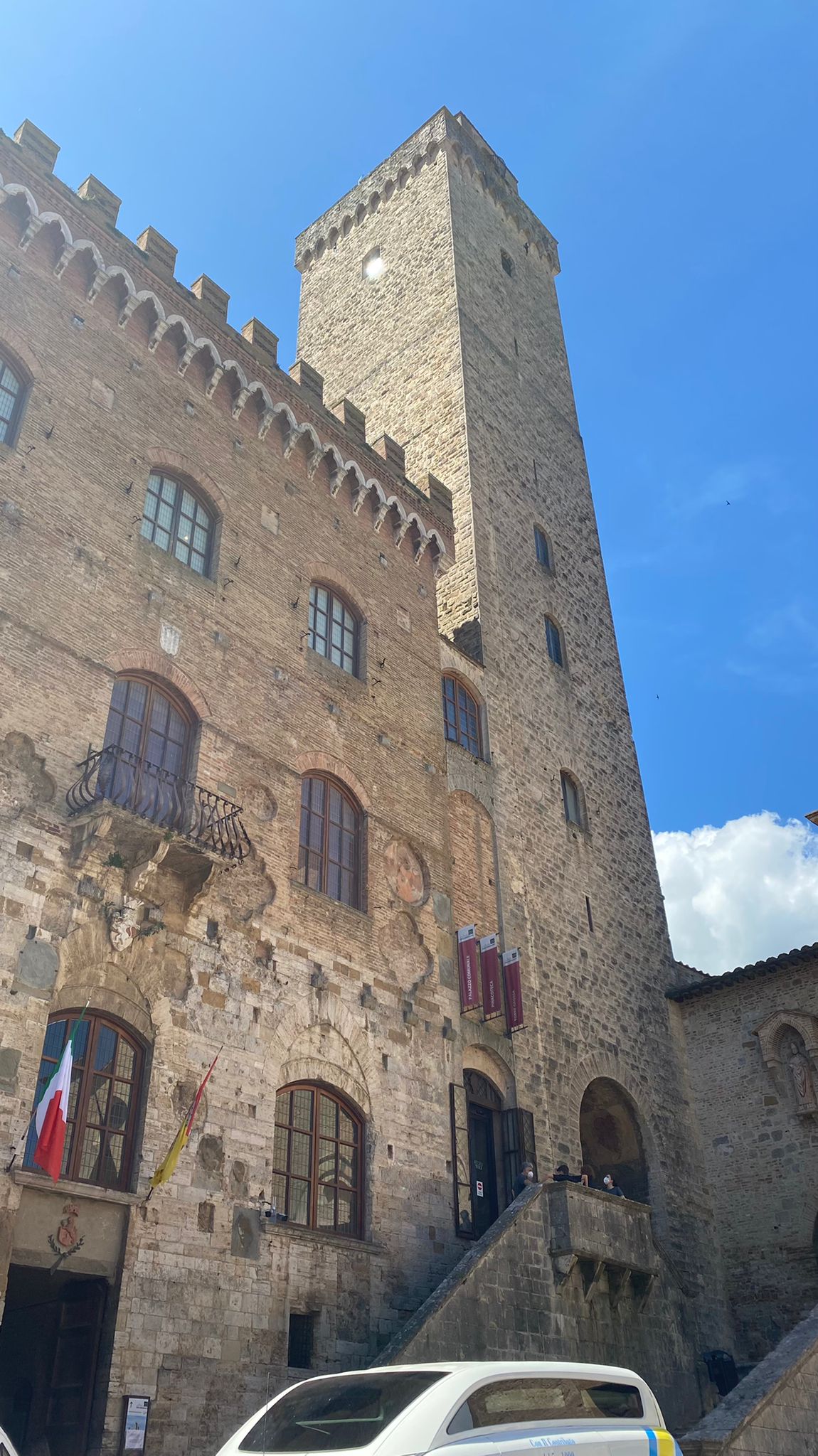 We love our San Gimignano people and our beautiful City