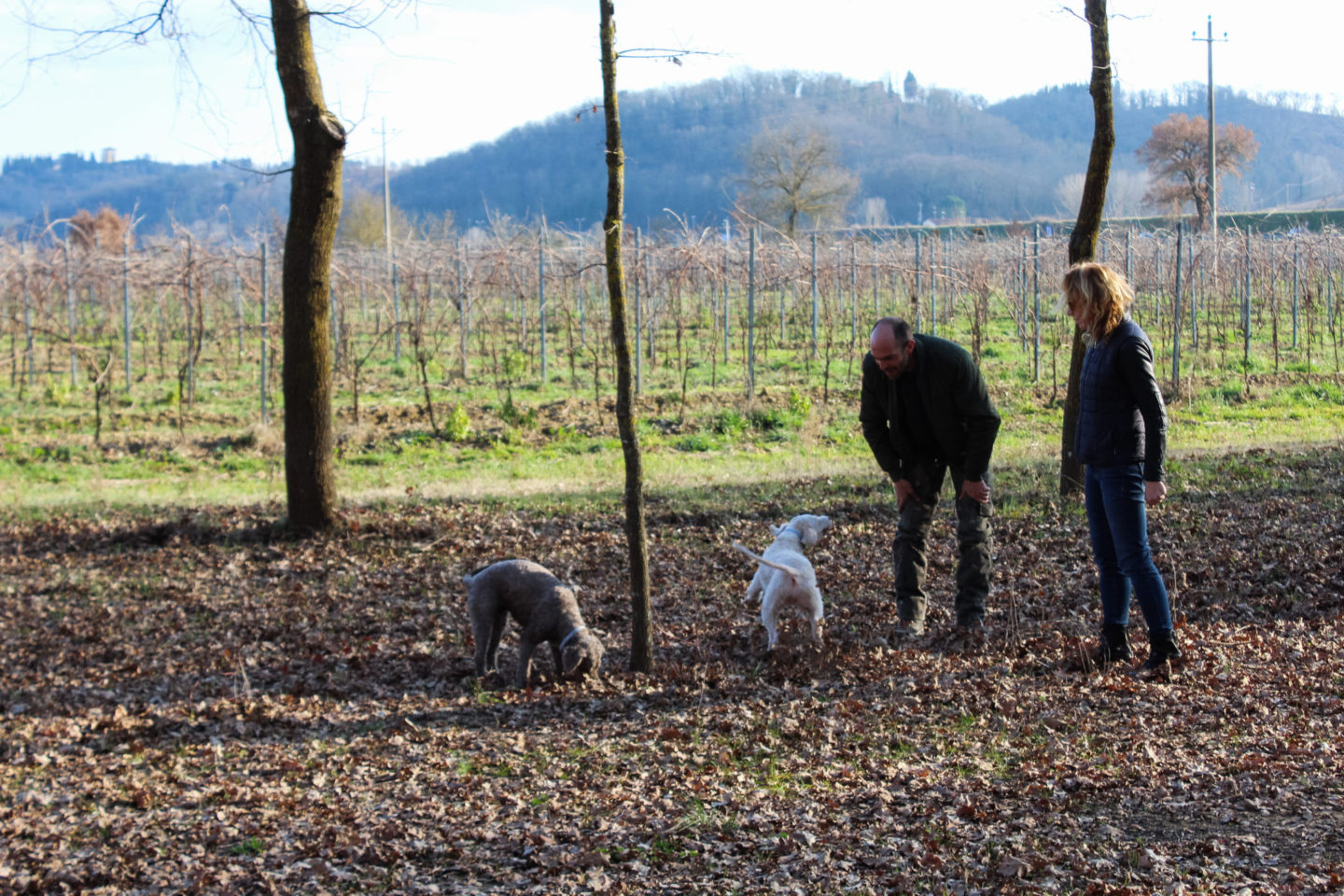 Team Building experience is an increasingly widespread phenomenon, often fully included within a performance management process in order to develop certain transversal employee skills. Therefore Tenuta Torciano has decided to make the company available by proposing a series of corporate team building activities that can be practiced by any company. Thanks to our Wine Game the fun atmosphere, along with the lesson describing wine making techniques, is assured.
Few days ago Tenuta Torciano hosted a very special event for Hitachi Digital Media Group, Italy. After visiting San Gimignano and other tuscan locations, the forty people of the famous electronics company took part in an exciting truffle hunt into the extended winery forest. The two teams, captained both by a professional truffle hunter and his beautiful trained dog, competed in an hour of "hunting" with the aim of finding the highest number of truffles. At the end of the experience the professional guide counted the truffles decreeing the winner and taking a small lesson on these precious tubers, explaining where they grow up, how they are found and how they are cooked. Then the group moved among the vineyards of the estate where, always divided into two teams, they participated in the "Team Wine Game", a real competition in recognizing the flavors and smells of wine, encouraging teamwork and creating a fun and pleasant involvement of all the participants.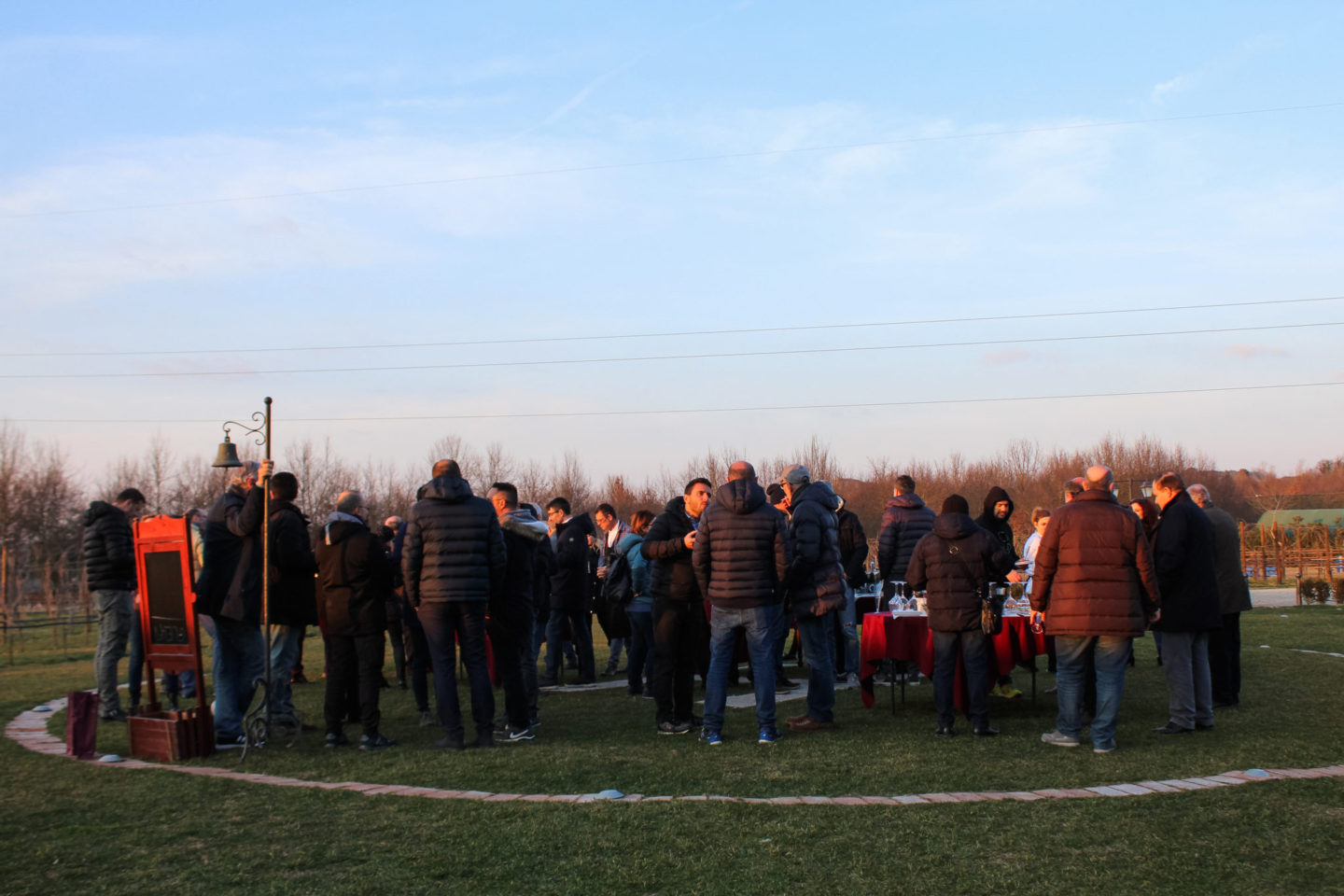 Each team had the goal of identifying, in each wine tasted, the flavours, the vines, and the area of origin in the shortest time possible, spotting the different tastes and the secret that's behind them. A judge of the staff, determined the points assignement for each wine the guests guessed and, eventually, of the winner team, basing his opinion on the taste and the best descriptions. The winners received a bottle as prize and a certificate of partecipation to the Wine school. On top of that the satisfaction for having recognized the highest number of flavours, like liquorice, cinnamon, berries banana, wood and many others.
At the end of the Wine Game guests and the staff of Tenuta Torciano relaxed with an aperitif outside before having a candle light dinner in the cellar, especially set for the occasion. During the dinner the group joined the Wine School, tasting excellent selected tuscan wines, learning how to pair wine and food, the galateo glass, the art of winemaking and all the visual, gustatory, olfactory in a simple, informal and joyuful environment, during an evening of pure fun and team spirit.
A tight-knit group is the engine to reach good results and the Team Building of Tenuta Torciano is a 2.0 latest generation activity, which pushes the team game and stimulates the 5 senses, encreasing the connection among colleagues and improving their cohesion. To have fun and to learn the wine techniques is always guaranteed with tailor made experience and games, suitable for all needs.
FOTO GALLERY DELL'EVENTO