After the two years we spent, the good season has arrived and we can live these moments in the open air, sharing pleasures with friends and family, lighting the coals of the barbecue, where the wines of the Tenuta Torciano winery will taste even better because they make us think of the beautiful Italian holidays, under the sun of Tuscany, among the vineyards of the Chianti Classico and among the beautiful towers of San Gimignano.
Let's all toast together Let's drink great wines this season!
Visiting Tenuta Torciano Winery in Tuscany means sharing the 10 best Italian culinary experiences "Table to Farm" Wine and Dining experiences.
We are happy to present our new garden, where on an area of ​​2 acres, just a few steps from the main cellar, small fields and gardens of the best seasonal vegetables are grown 365 days a year.
Our vegetable garden is not only a source of supply of daily organic vegetables, used by our cooks to make fantastic dishes for every day they come for lunch and dinner in our restaurants, but it is also, together with our chicken coop where we raise more than 100 chickens and ducks, a small oasis for our guests. Enjoy all the benefits included in your stay at Tenuta Torciano Winery & Hotel, with zero kilometer delicacies and discover our wonderful experiences in nature.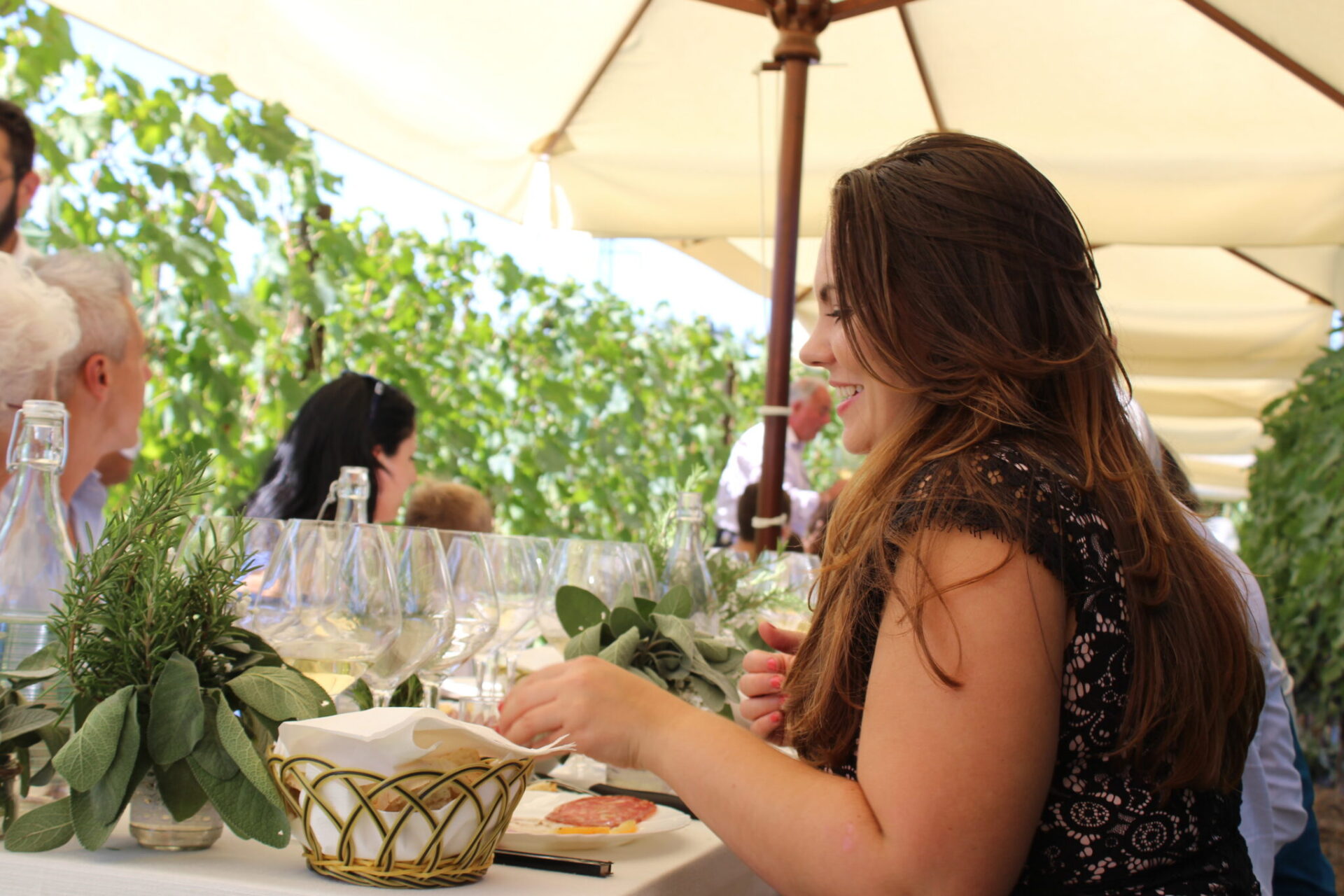 But the most exciting thing in Tenuta Torciano is AL FRESCO DINNERS, in our wonderful gardens and directly in the vineyard, in the middle of nature with a beautiful panorama of green hills of vineyards around: Call it "Table To Farm."
Our winery has given life to the concept of eating and drinking in luxury vineyards. Guests have their own private table in the vineyard, where our butlers and chefs will assist our guests in their every need, creating a different menu every day, based on 100 varieties of vegetables and aromatic herbs from our garden, as well as the Florentine steak from grazing cows from trusted local suppliers, as well as sustainably caught fish. We also have gluten free, allergen free, vegan and vegetarian menus.
During lunch or dinner our Wine Instructor, in English will attend the vertical tasting complete with 14 types of products such as Vernaccia di San Gimignano, Chianti, Chianti Classico, Brunello di Montalcino, Nobile di Montepulciano, four types of Super Tuscan reserve with vintages from 2014 and 2018, tasting of three types of extra virgin olive oil and tasting of balsamic vinegar reserve and dessert wine.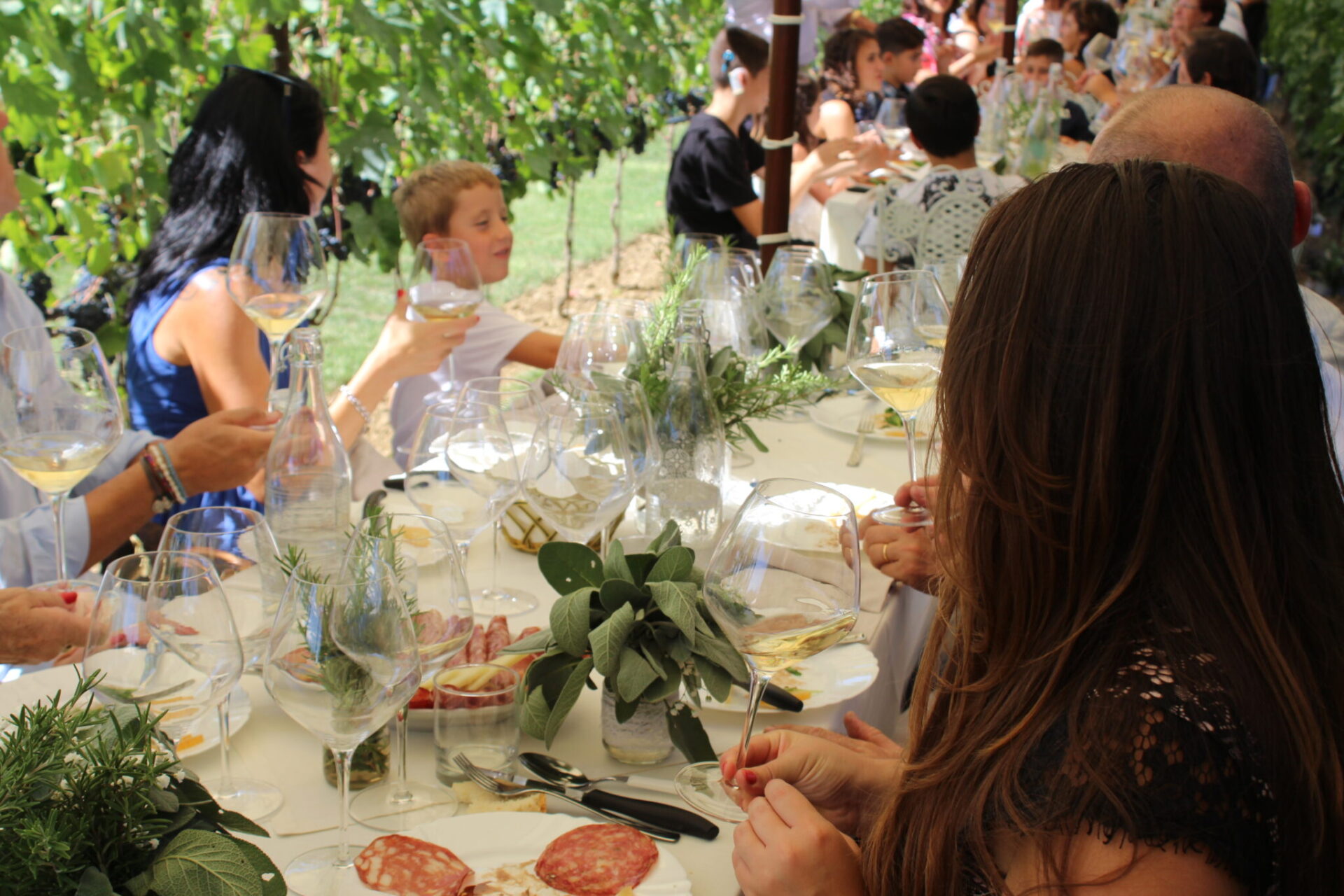 During the tasting, topics such as oenological techniques for the production of wines, the etiquette of the glass with insights into aromas and senses, taste buds and wine / food pairing will be addressed.
All in English
We also have our Torciano Hotel, a few minutes from the winery, located in San Gimignano, where you can easily reach the most important Tuscan cities such as Florence, Lucca, Pisa, Siena and Cortona, for all people who want to continue living these experiences. even in the following days
Tenuta Torciano Winery & Hotel awaits you every day of the year to share magical moments to remember with you.