Optimize space in the cellar for storing wines, according to the suggestions of Luciana Cilemmi Giachi, to create a practical and functional in their own homes.
HOW TO DECORATE A CELLAR – FURNITURE AND BASICS FOR TASTE
T
HE WINE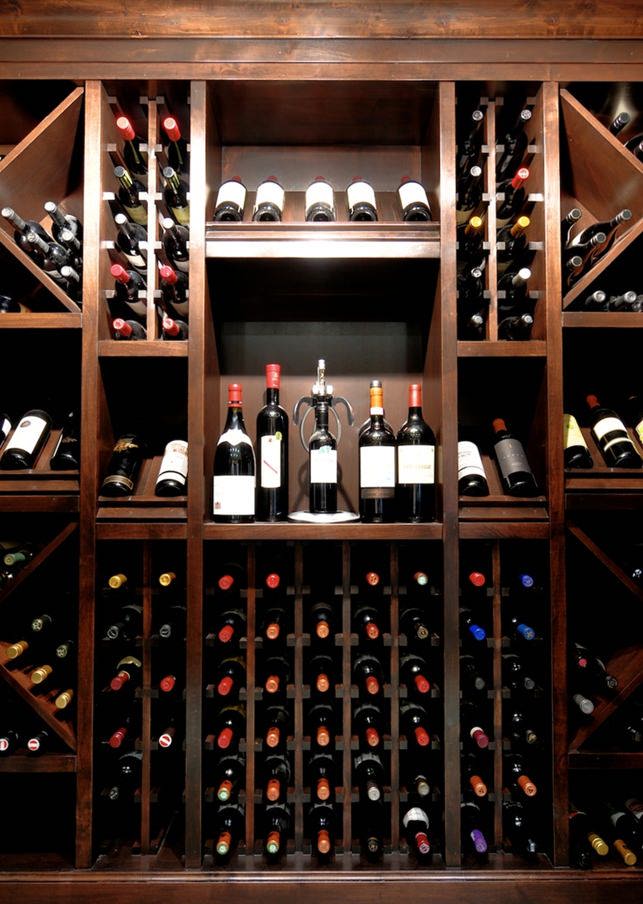 Have a small space or a large space in your house to use as a winery is an excellent idea to preserve the best bottles of wine and keep them at the right temperature to taste them in very good quality.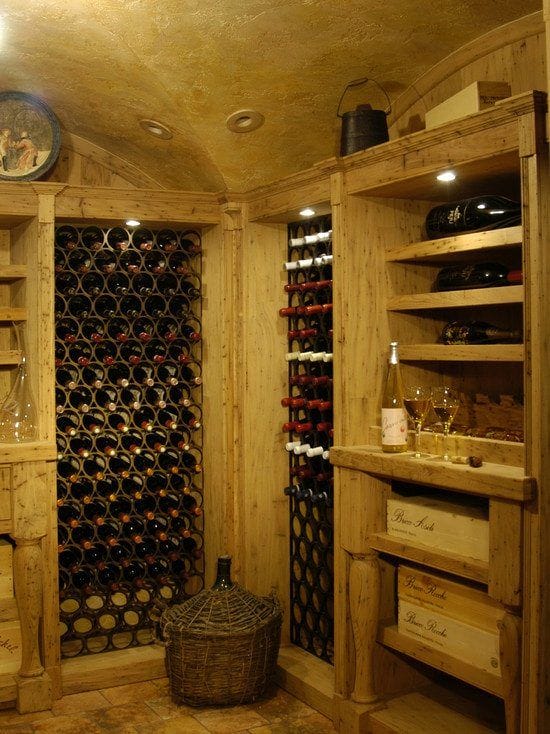 We must choose a cool room and not exposed to sunlight.
To realize it we don't need to spend much money but just a few materials and adequate space.
We can recycle an old library, a few bedside no longer used.
Having a simple shelving, durable and wide, is the main element to create a DIY wine cellar.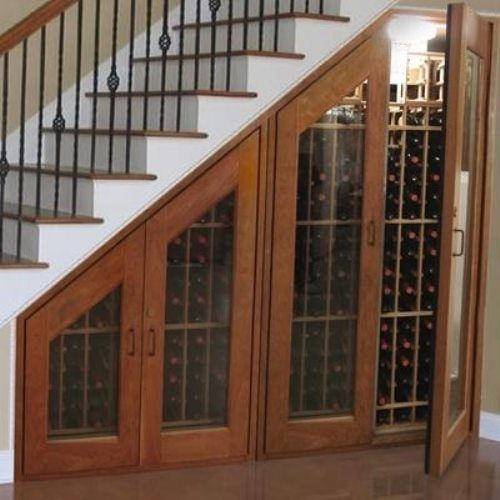 HOW TO ORGANIZE THE CELLAR – LIGHTING
Also the choice of lights is an important element to have a cellar beautiful and functional.
Natural light is often insufficient.
Enthusiasts can create a wall of bricks or equip the wall with special facilities.
It 'important to fix single bottles horizontally.
The bottles so arranged, will have adequate storage and the view is of a beautiful cellar well organized and stocked.
For the lucky ones who can have a spacious basement, it's nice to make a real wine shop offering somewhere to have the prized bottles, completing the furnishing with a table and stools proceed to the wine tasting.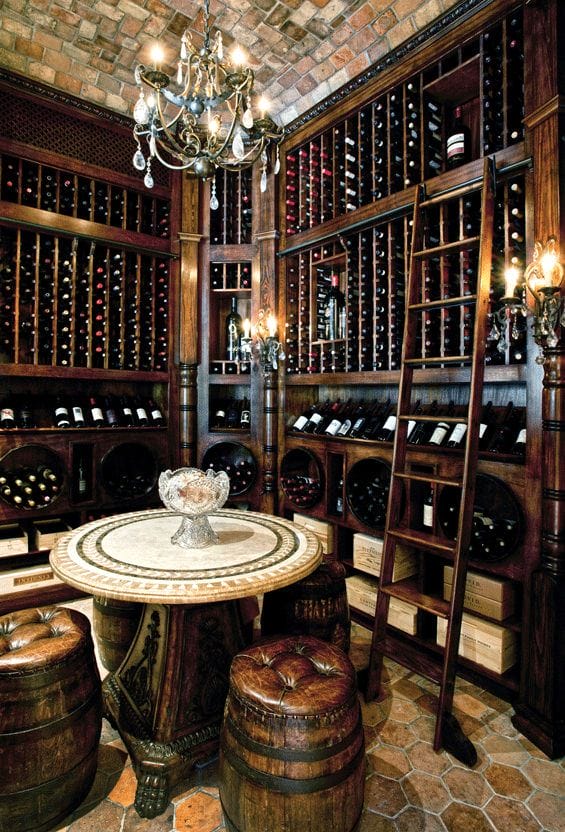 I recommend using stone and brick for decoration of the walls and floor, along with valuable elements of wrought iron, to give a valuable and refined to the cellar.
HOW TO ORGANIZE THE CELLAR: TO STORE WINE
Wine is very important and you can not miss during the day's meals to accompany the food.
To maintain excellent bottles of wine, I recommend having the bottles horizontally.
This is because it will use the available space, large or small.
This position also allows the wine to be in contact with the cork, which maintains, in this position, the same degree of moisture and ensures a perfect seal of the wine.
If the bottles are kept upright, the cork will dry and affect the storage of wine.
Wine bottles are divided by type, and positioned in the right shelving.
At the top of the rack, there will be a higher temperature and thus settle the bottles of red wine.
In the central part will settle bottles lighter red and rosé
In the lower part of the shelf settle bottles of white and sparkling wine
The optimum temperature of our cellar must be constant between 45 degrees and 65 degrees  with humidity between 60-70%
Proper preservation is very important to maintain the quality of the wine.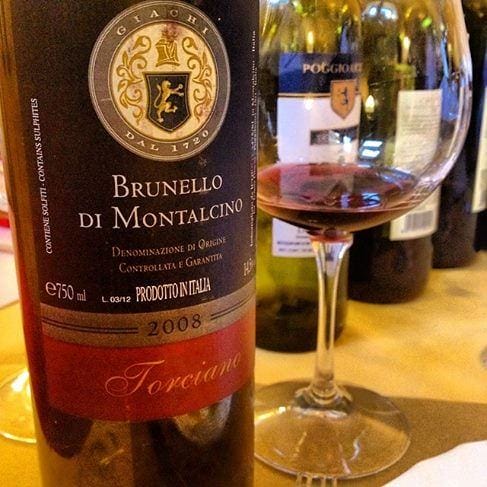 To have a good wine cellar stocked advice:

In your basement should not miss:

• at least two wines from the italian region Piemonte  (Barolo or Chianti and Dolcetto).

• a few bottles of Valpolicella Classico is that the more expensive Amarone.

• two wines of Trentino, Alto Adige and Friuli made from international varieties such as Cabernet Sauvignon, Merlot, Pinot Noir.

• at least two or three products in central Italy made from Sangiovese (the most important grape): you can choose from one of the various types of Chianti, Vino Nobile di Montepulciano, Chianti Classico Riserva valid, the Brunello expensive or the cheapest Red Montalcino, numerous IGT Super Tuscan.

• will not have to miss some of the leading wines of the South, less known but equally valid, and now in full "recovery"; the choice is very wide, we suggest among others Taurasi from Campania, Aglianico del Vulture (Basilicata single DOC), the classic Nero D'Avola from Sicily, the international Syrah has found excellent setting in Lazio, Calabria , and especially in Sicily, and finally one of the variety of Primitivo from Puglia.

in the right season it will be a very welcome new wine: in this field in our opinion is still unmatched classic Beaujolais Nouveau Village, although many Italian manufacturers offering novel of excellent quality.

The stock of white wines may be more limited. Make sure that there are missing:

• Two aromatic wines as an aperitif; excellent whites made from internazional Gevurztraminer South Tyrol and Riesling product Oltrepo Pavese

• some dry wines suitable for the fish: choose between several bottles VERNACCIA DI SAN GIMIGNANO, White Custoza, Vermentino from Liguria or from Sardinia, Orvieto, Greek di Tufo of the Province of Avellino, the classic Verdicchio Marche, a challenging Bianco d'Alcamo from Sicily.
Rosé wines
Essential even a few bottles of rosé, to combine with pasta dishes with vegetables or fish dishes tasty: should not miss in a cellar or a Bardolino Chiaretto Rosato Lagrein of South Tyrol, a Bolgheri Rosato and a pinkish South: Salento IGT or Ciro Rosato.
To stock up on a few bottles of Italian Classic Method (excellent that produced in Franciacorta), but do not miss even a Champagne, preferably small producer is often better than the known brands, and more by "expert".
Less expensive but excellent as aperitifs, sparkling Italian Charmat method, both dry and semi-sweet; It'll be spoiled for choice. As an accompaniment to the classic pastry dessert you can also take in the cellar of the Moscato d'Asti (sparkling or exuberant, according to your taste); excellent also some sweet red wines such as Malvasia di Casorzo or more known Brachetto.
Dessert wines and liqueur
Finally, you can keep for your guests some bottles of sweet raisin wine, to accompany dessert or a drink after a meal.
Unsurpassed, even for the price, the French Sauternes, which is good competition Muffato the room; more accessible Malvasia delle Lipari, a Verduzzo of Ramandolo, the rare but excellent Scanzo Muscat, a red "meditation" in the province of Bergamo.
Among the classic liqueur will Vinbeato.