You can admire the Grossa Tower, the Chianti region of Tuscany, the life in the streets and the beautiful village of Italy named San Gimignano, famous for the towers. All this can happen from Torre Chigi Palace, the most panoramic terrace of Tuscany.
The Medieval City, par excellence, fascinating and romantic, where you can breathe the medieval atmosphere, with beautiful palaces and towers that surround it and look from above offering breathtaking views of unique places in the world.
From the most chic stores, to the most elegant and glamorous wineries, from the most romantic restaurants, every occasion is perfect to experiencing this Tuscan medieval capital from a perspective never seen before.
Enjoying a precious moment of relaxation, in the silence you can hear the flight of swallows and taccole, savor the scent of history admiring the beauty of the city and the scenery on the other, this is an exclusive and wonderful way to immerse yourself in the atmosphere of Bella Toscana.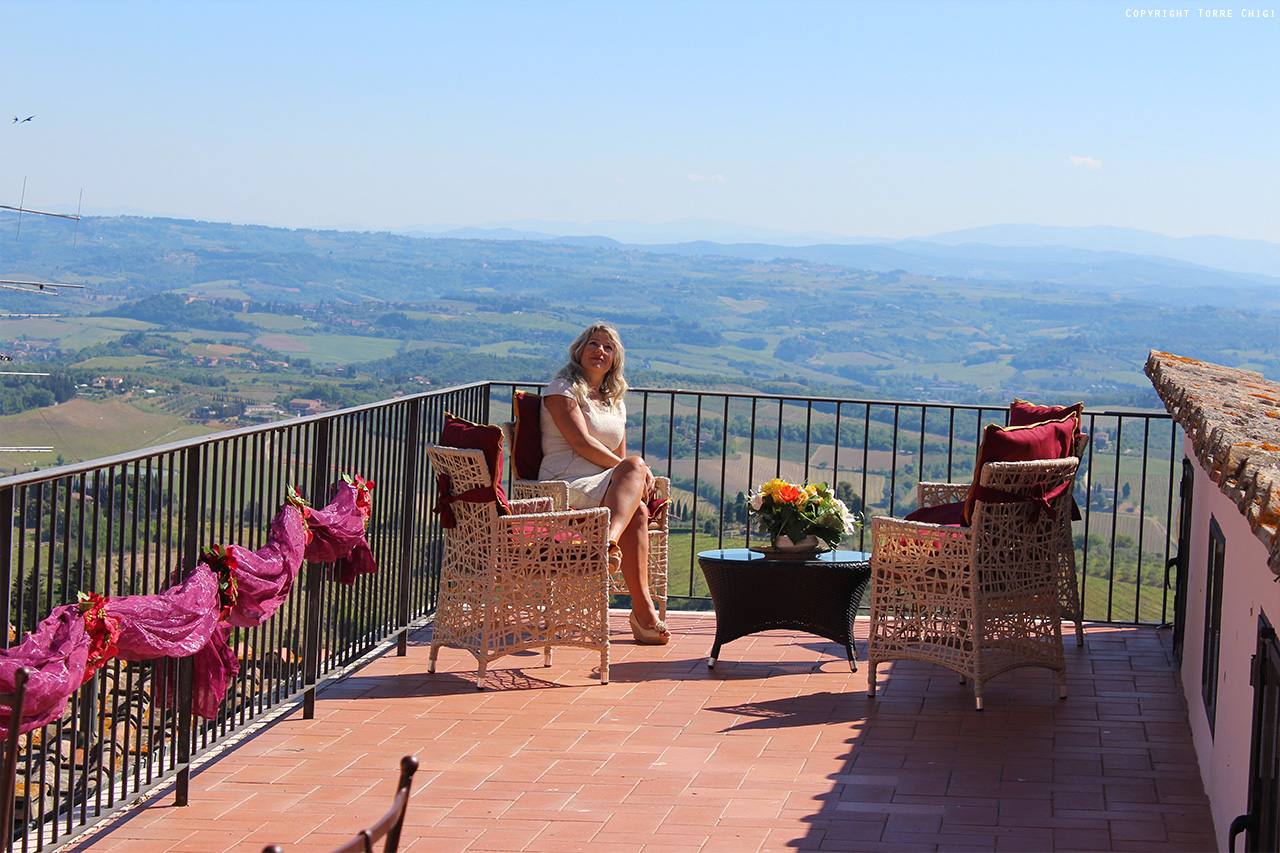 The city offers hidden corners and historic buildings all to discover, such as the Torre Chigi Palace, with its terrace one of the most beautiful in Tuscany for its location and for 360-degree views.
Here you can enjoy an excellent wine, admiring the panorama of Tuscany, from San Gimignano until the city of Florence.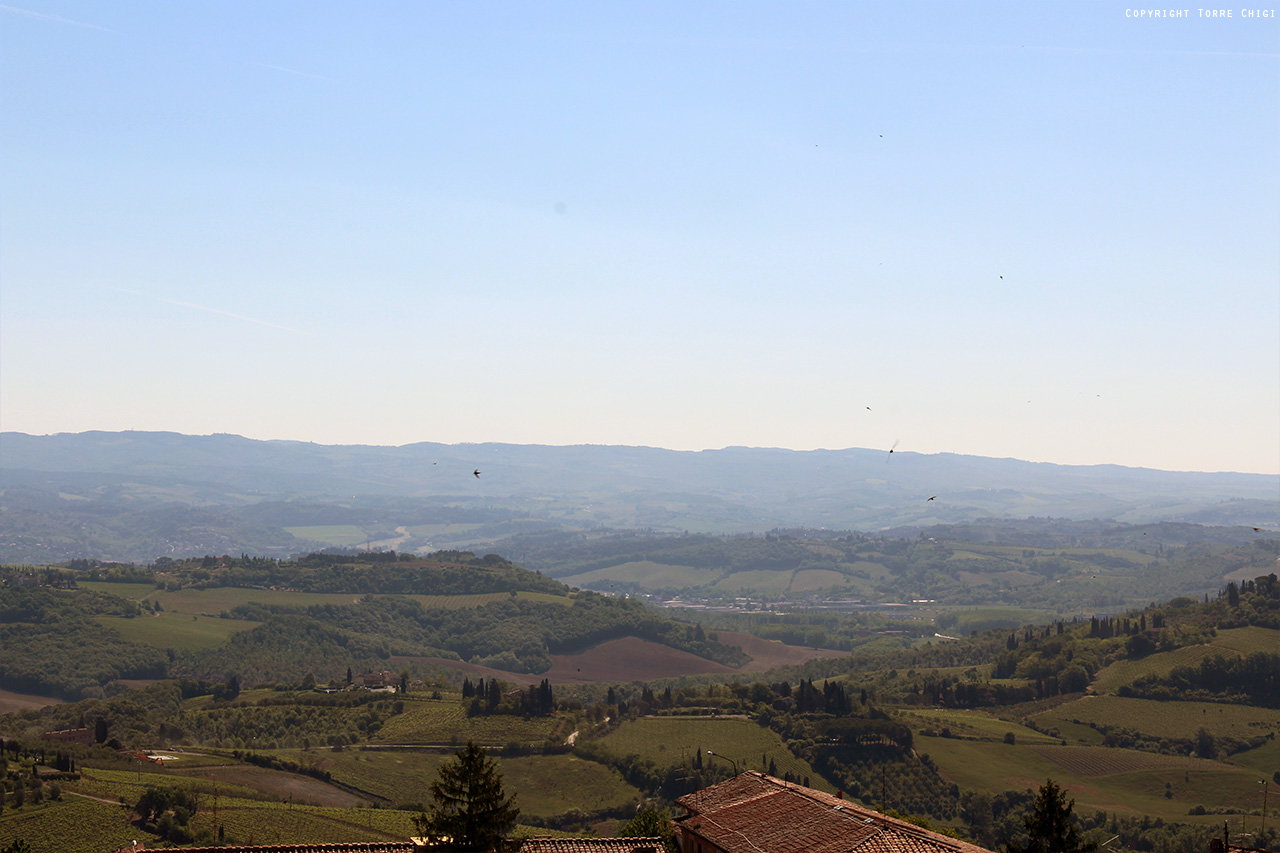 This Terrace boasts one of the most beautiful views of San Gimignano. In the theme of the City of Art, the place has been thought of as an elegant historical setting for a candlelight dinner, or for a photo shoot and for a Vogue or AD cover wedding.
The view on the Towers of San Gimignano is spectacular and seem so close, it seems like you can almost touch it: the view of the Tuscan countryside, the green hills, the villages and the immense to the Apennines.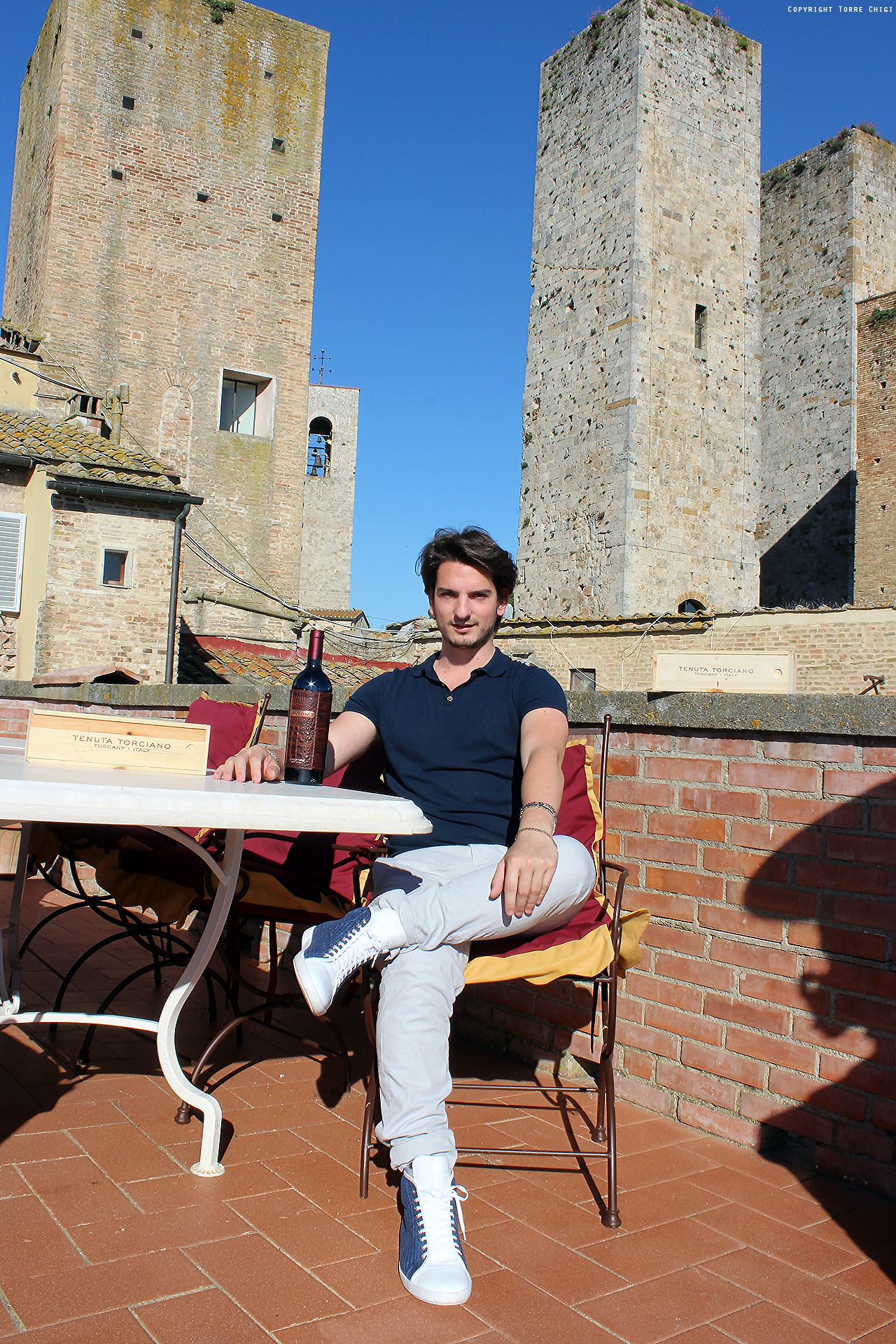 Here, time seems stopped in the Middle Ages, everything was kept as in the days of the splendor of knights and ladies who exhibited the riches of thirst and gold. You can almost see them, overlooking the windows of the noble palaces during the festivals. In June, during the "Fiera delle Messi" you can admire the town and people dressed in beautiful dresses that reproduce the Middle Ages, with all its inhabitants and tourists from all over the world.