The Marriage Proposal in Torre Chigi
Love, the most profound emotion that unites two souls, has the power to create extraordinary moments. In the realm of relationships, a marriage proposal stands as a timeless symbol of commitment and devotion. Picture a scene filled with anticipation, nervous excitement, and a heart brimming with love. What's better than a marriage proposal in the famous Torre Chigi?
Your splendid experience will in fact take place in one of the towers of San Gimignano. This popular city in Tuscany is the perfect backdrop to show your love to your loved one. Surrounded by breathtaking views and accompanied by a glass of wine, you will be immortalized by a professional photographer during your magical moment, with the sunset in the background. Celebrate your engagement in a magnificent medieval tower and make this moment unforgettable.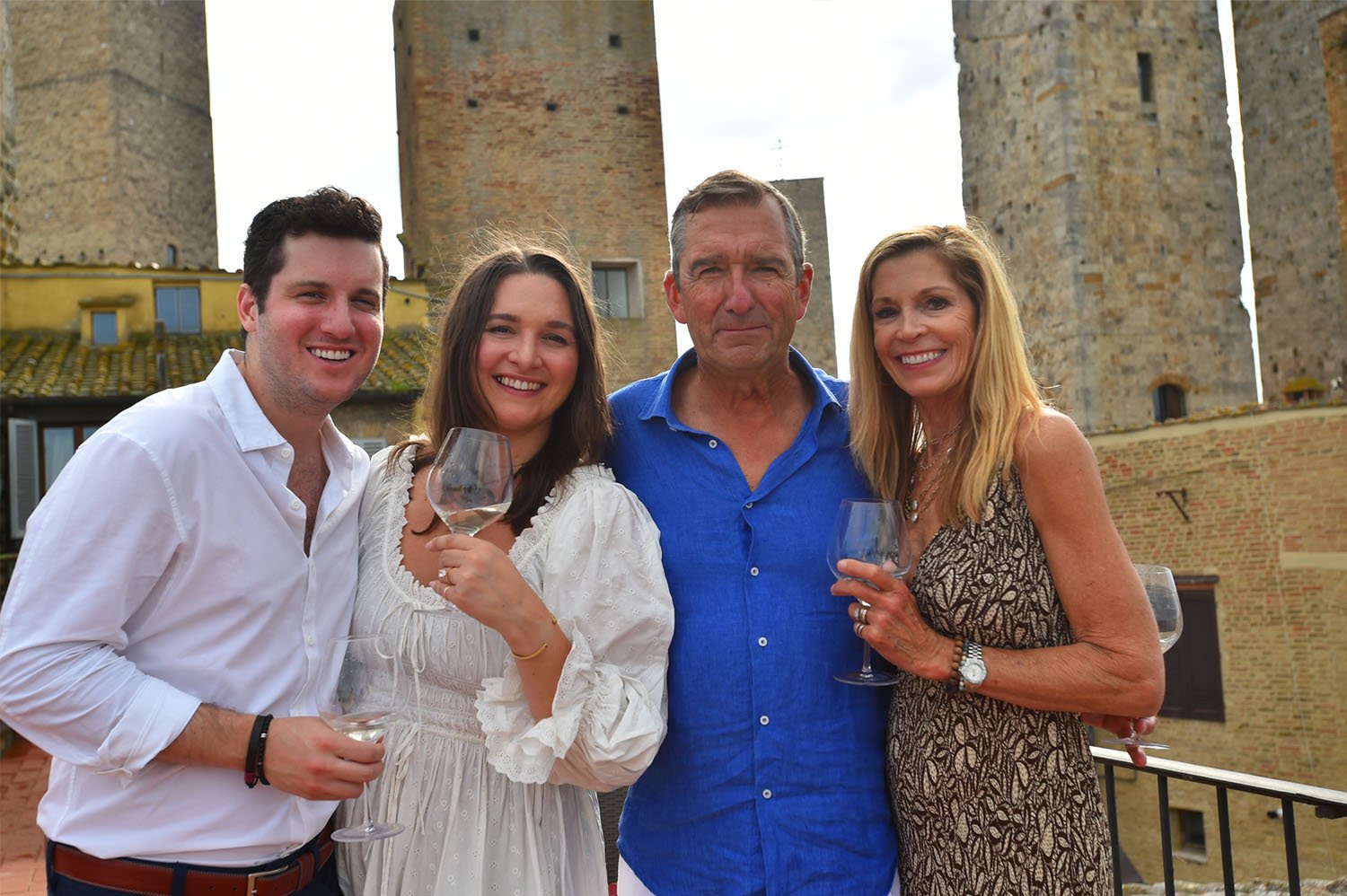 Reasons why Torre Chigi is an exceptional destination for wedding proposals
Exclusive, luxury, private. Thanks to these characteristics, your marriage proposal will be unforgettable and one of a kind. In addition of course to giving you unforgettable and intimate moments. Tenuta Torciano is the perfect destination for your wedding.
Imagine a breathtaking scene that takes place on a hilly and typically Tuscan landscape, with the sweet sound of birds chirping nearby. As the golden sun begins its descent, painting the sky in shades of pink and orange, this moment, destined to be etched in their hearts forever, symbolizes the culmination of their love and the promise of a shared future.
If you're looking for the total "wow" effect for your proposition, Torre Chigi rides are a great way to do it. It's basically the modern way of wiping out someone.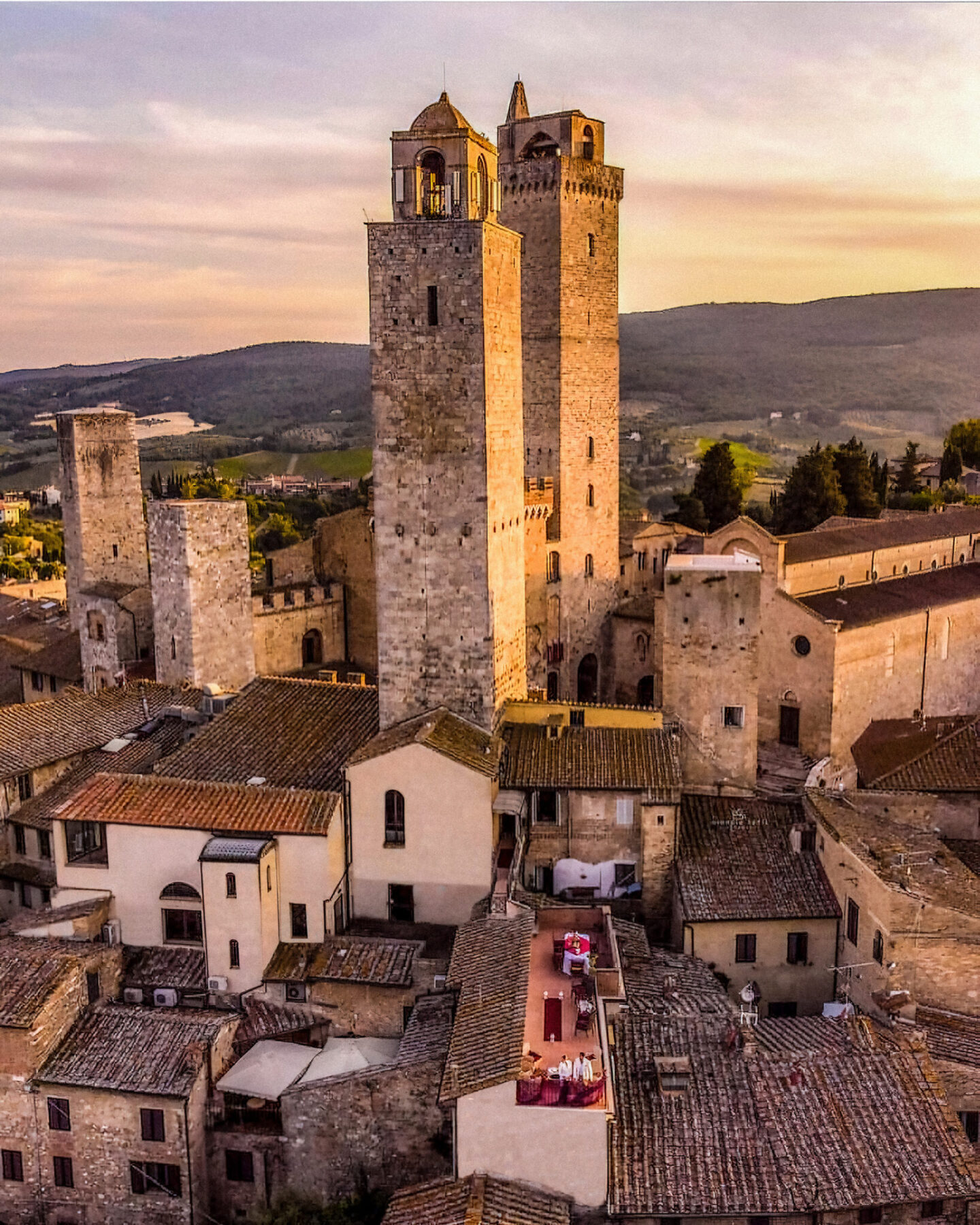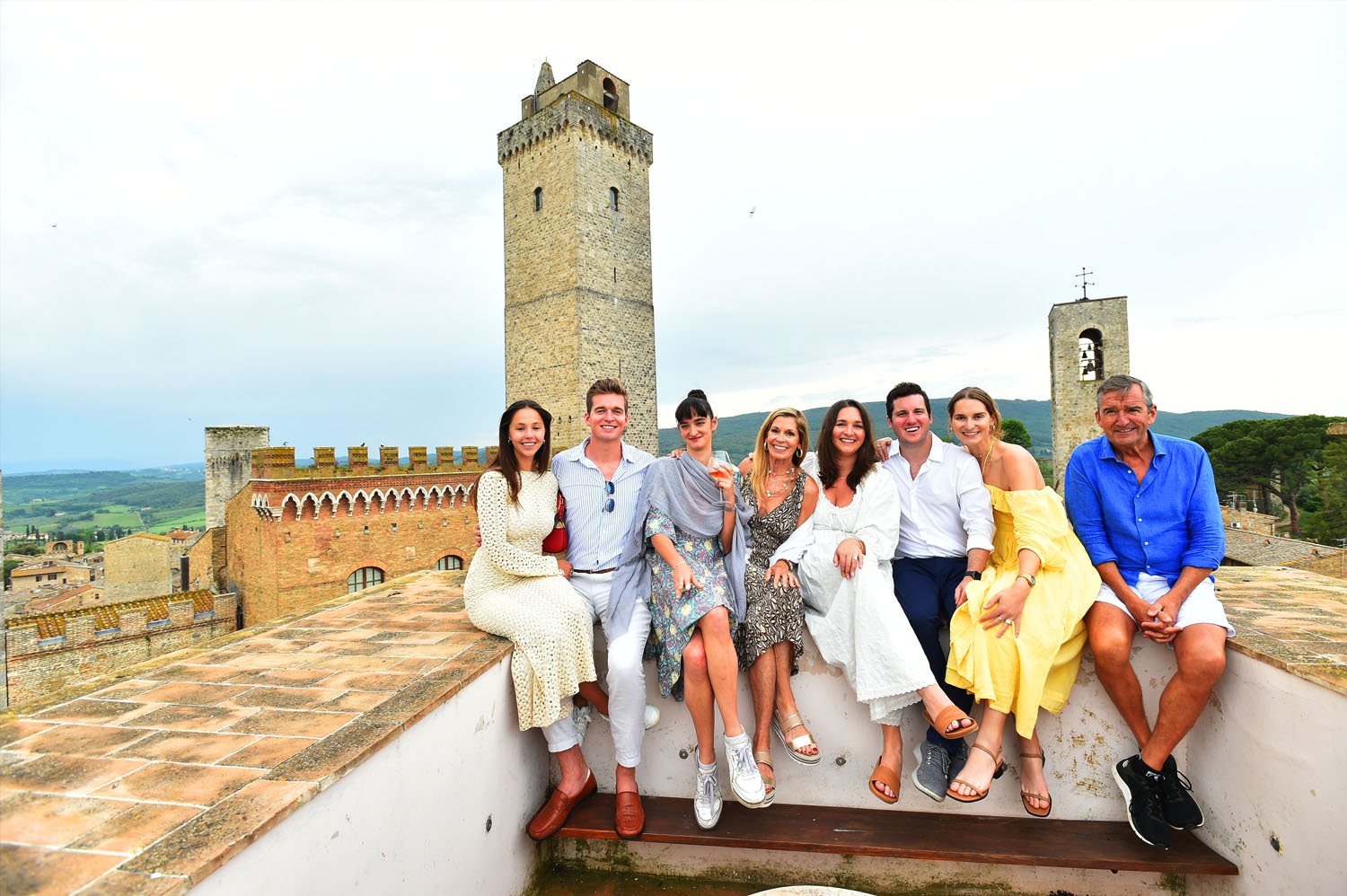 Tuscany is a beautiful location if you have intention to ask someone to spend the rest of their life with you. Make it a surprise, even though you have already discussed about getting married, the marriage proposal itself should be a surprise and we can help you to organize it in the best and most romantic way possible. According to your personality and creativity we can suggest different locations, like the rooftop terrace of our Chigi Tower in San Gimignano, or a natural scenario in a vineyard row, or a tour on helicopter above the beauties of the Tuscan landscape, to give life to your perfect moment with your soulmate. You can arrange an aperitif or a special dinner to to complement your proposal
To make this event unique, we are at your disposal to organize memorable experiences and to capture the occasion with a special photo shoot. We are here to help you realize your dream and have a fantastic time in Tuscany together with your partner.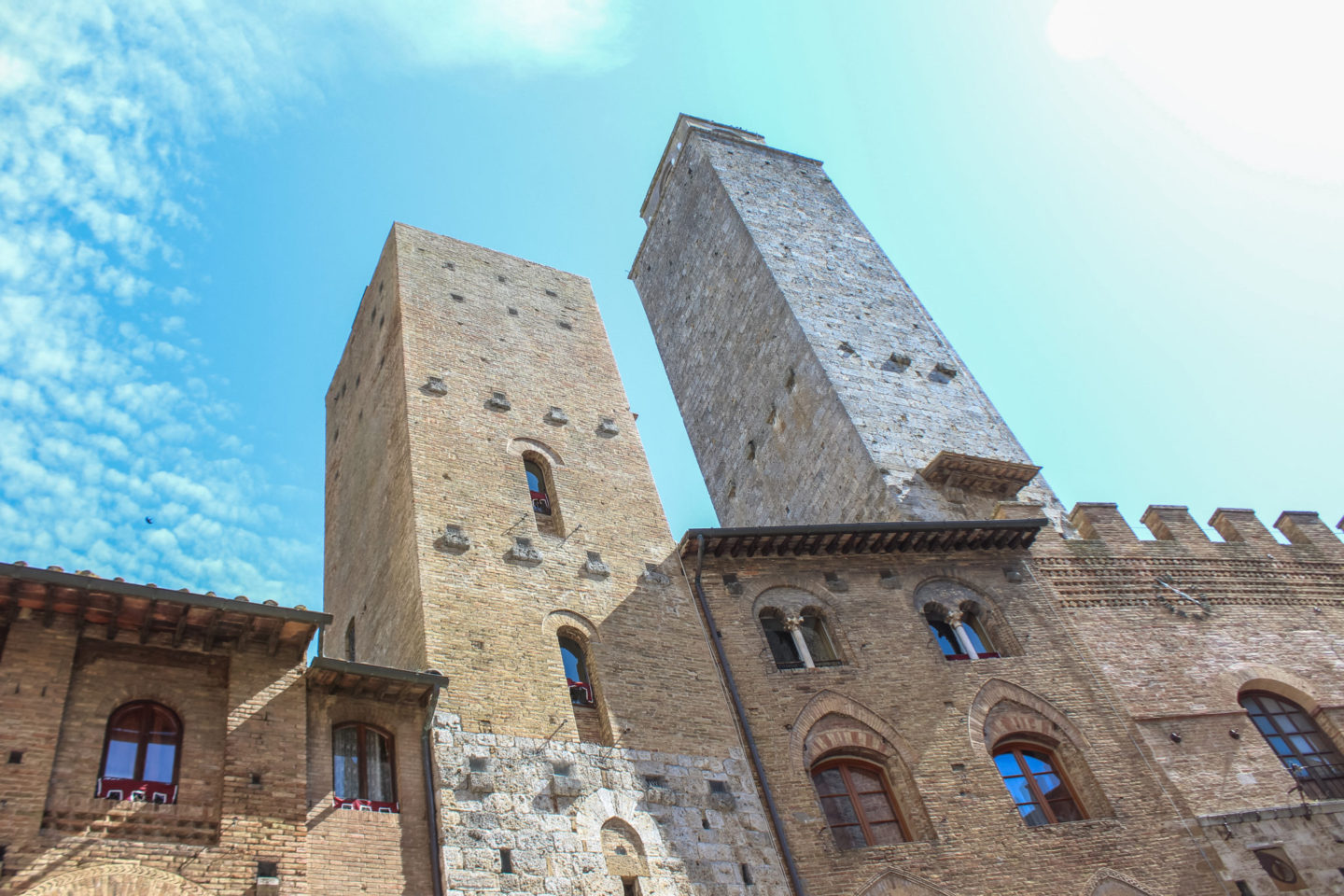 Request more information on our helicopter wedding proposals by sending an email to: emanuele@torciano.com
We can help make it a total surprise and get the excited YES you hope for!