Tenuta Torciano supported the Gaston LeNôtre Scholarship association in the February 2019 Champagne & Chocolat Scholarship Gala (River Oaks Country Club, Houston) offering an Italian Vip Package for a great and exclusive wine's experience in our winery in Italy and a private Tenuta Torciano Wine School Event directly in US.
Founded in 2001, the Gaston LeNôtre Scholarship grows each year through the invaluable endorsement of hospitality industry leaders and gracious friends. The Champagne & Chocolat Scholarship Gala is a scholarship fundraising to provide a life-changing experiences to young student chefs.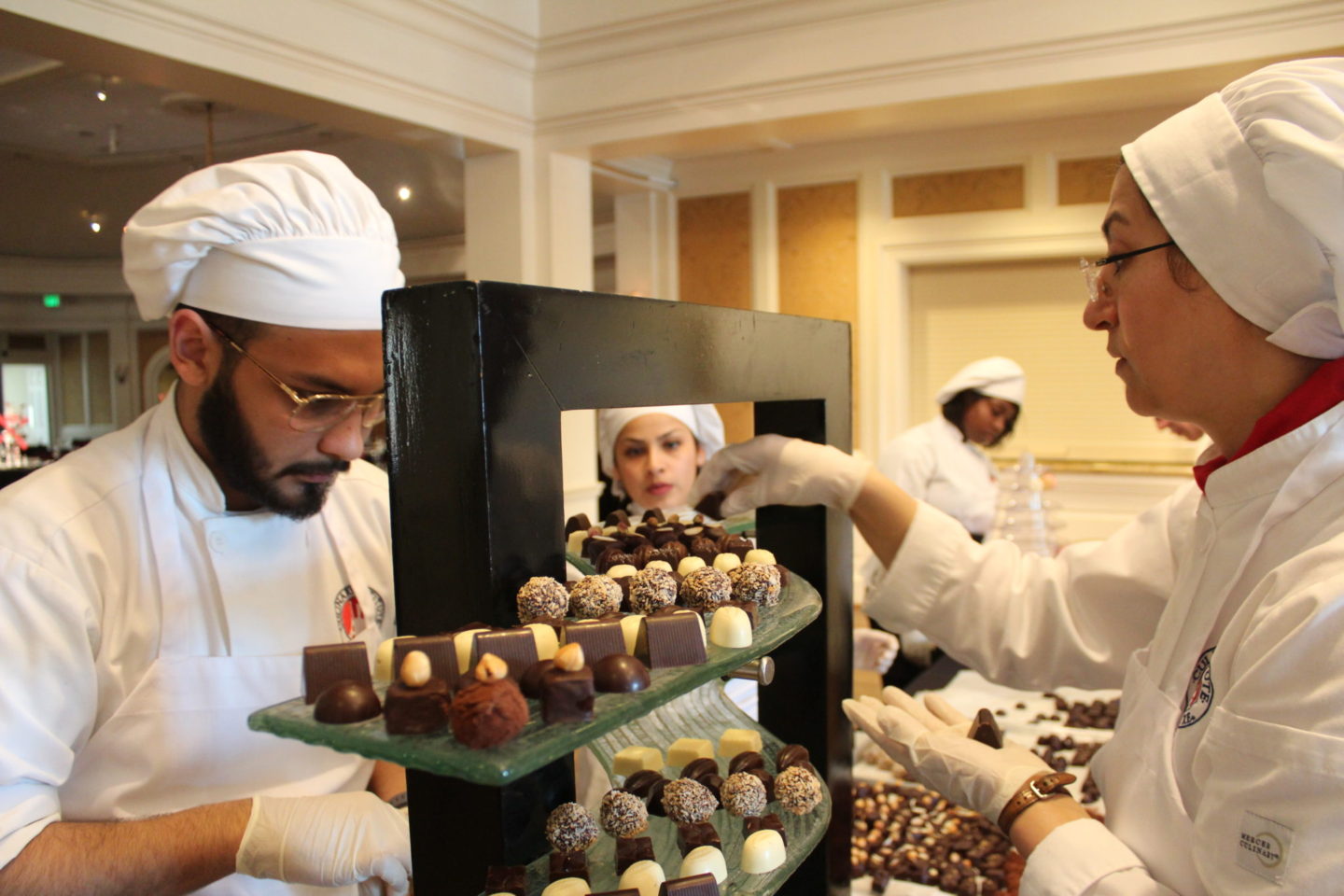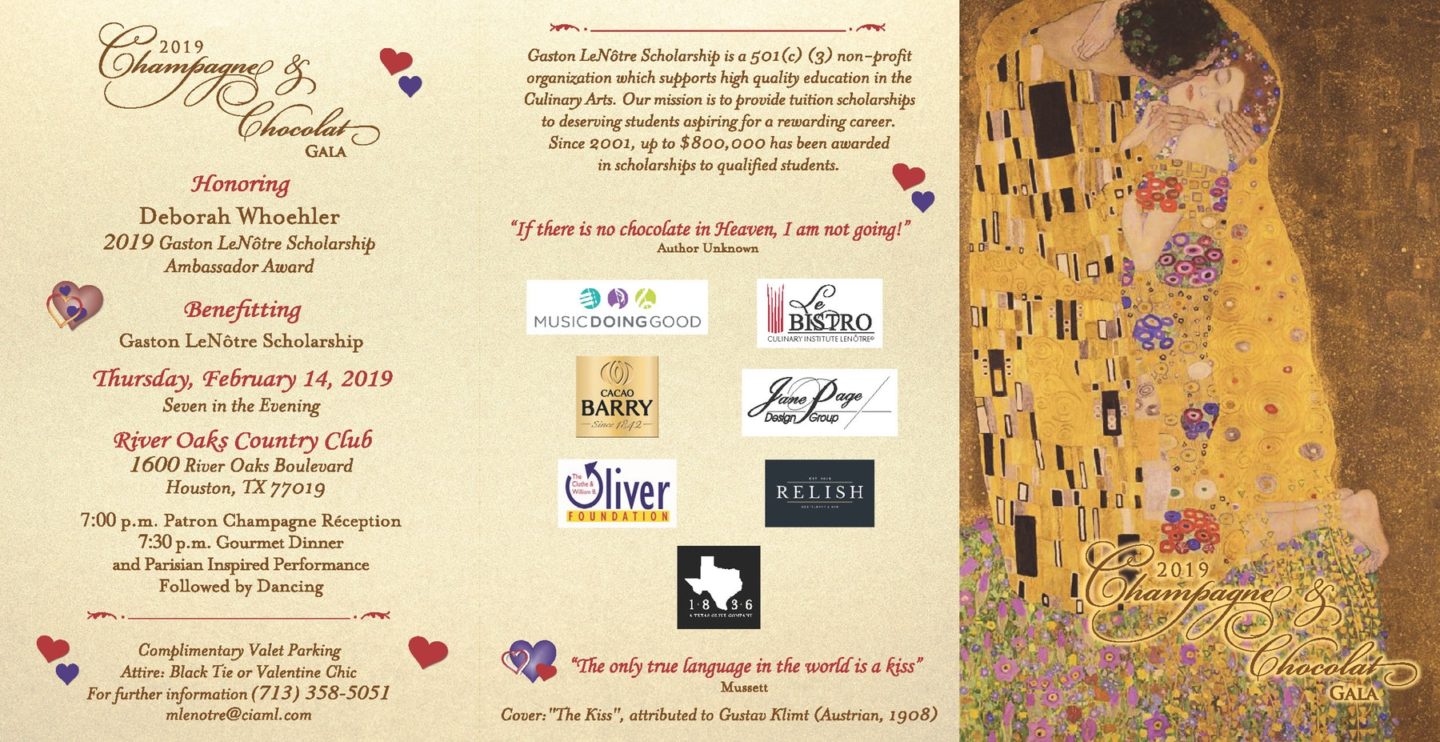 Culinary Institute LeNotre students and chefs prepared the profusion of chocolate treats and petit fours that were served along with bottles of bubbly during the pre-dinner reception. It was a French-flavored build-up to the evening of can can performers and a love song presented by foundation president Marie LeNotre for her husband, Alain LeNotre.

Ashley Petersen and JoAnn Petersen chaired the evening with co-chairs Beverly Kaufman and Barbara Van Postman. Marie Bosarge served as honorary chair. It was a special night for Rolanette Lawrence who received the Gaston LeNotre Ambassador Award. More than $200,000 was raised for scholarships to the culinary school.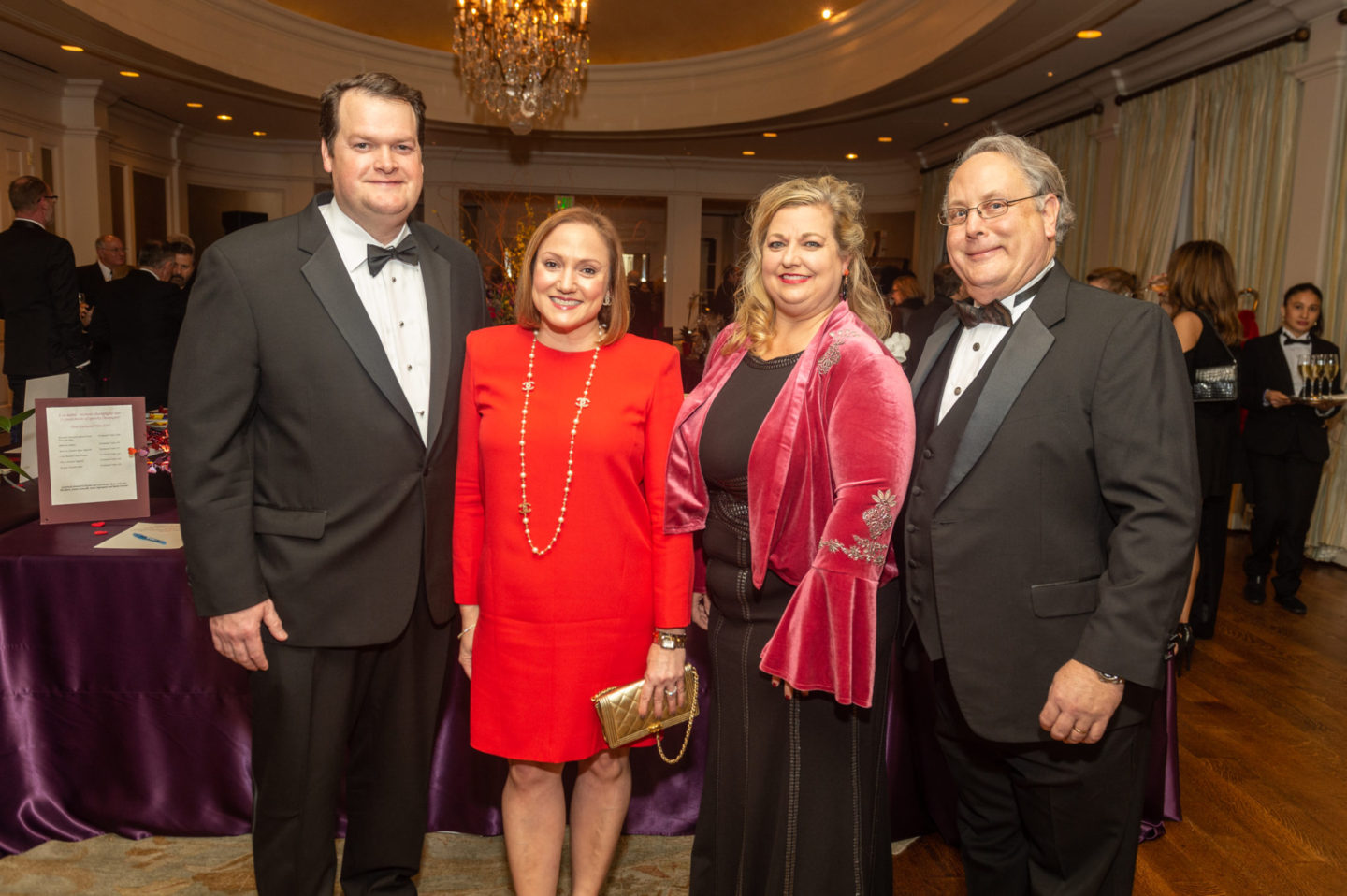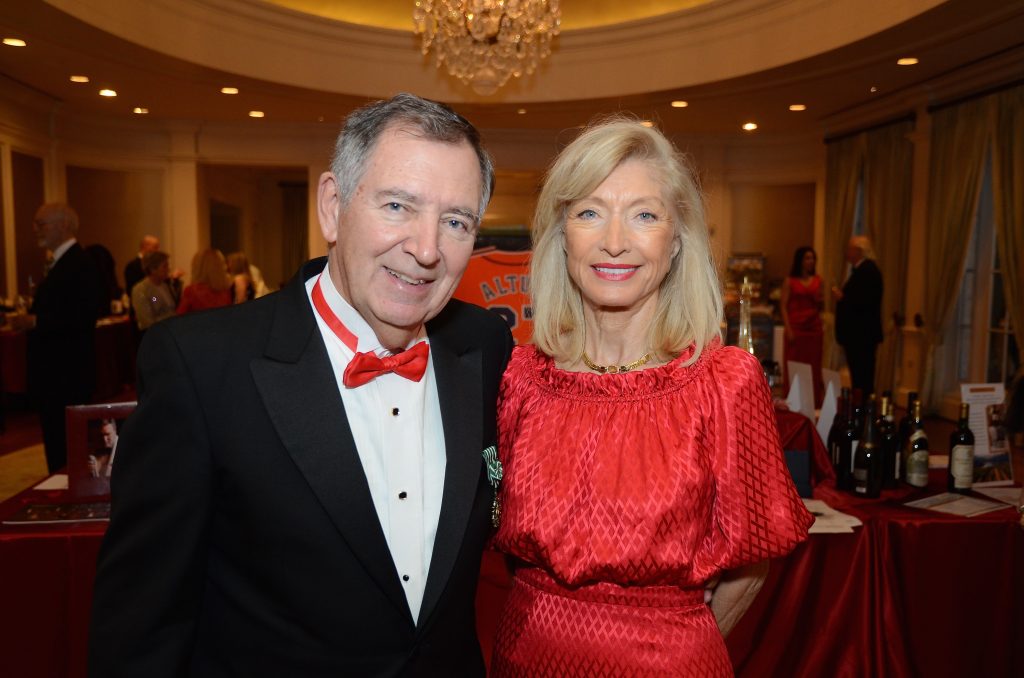 Our Gift Package with a VIP Tasting at Torciano Winery, in Tuscany, and a private Wine School at home in Houston was won by the best bidders Mignon & Steven Gill. Last week Mrs. Gill and her friend Samira came to visit us to enjoy the prize with a spectacular Tuscan experience with an exclusive Helicopter Flight and a delicious Tuscan lunch with Wine Tasting directly led by the owner Pierluigi Giachi.
With this Helicopter Flight departed directly from their hotel in Tuscany, Ms. Gill and her friend had the opportunity to experience the Tuscan countryside from the sky and to reach Tenuta Torciano Winery for a truly unforgettable day. Pierluigi Giachi welcomed the landing with a prosecco toast and then followed the experience from visiting the Estate to lunch with vertical Wine Tasting. Our guests also received a photo album of the experience to remember this special day with all the Torciano Team. We have also arranged a new appointment to organize a Tenuta Torciano Wine Scool Event in Gill's home next December and we are sure it will be a great success!
We are very pleased to help with our Gift Package the Gaston LeNôtre Scholarship students towards a career and a graduate degree in the culinary arts.
By purchasing a Gift Package offered by us, such as wines and experience in Tuscany, anyone can support important humane causes. This is supported by the concept that giving, and taking care of those who are less fortunate, means living well. It's just about being grateful for what you have and sharing it with others.
Contact: wineschool@torciano.com – torciano@torciano.com – +390577988134