The week that everyone waits for every year has finally arrived! Many promotions that you will not want to lose with the highest quality at the best price!
Tenuta Torciano's Black Friday Week 2019 has officially started with many interesting offers. We have activated our blog and selected the best products, subdividing them into macro categories, in order to facilitate your search.
Use the discount code: BLACK2019 to get an extra 10% OFF your order. This code can be used for multiple orders!
The following offers are noteworthy:
Black Italian Wine Case – 12 bottles case
This tasty offer is designed to help you drink very well over the festive season – and enjoy delicious savings. Whatever you are with family, friends, or alone, with this case deal, you will always have good wine to drink. 12 different bottles, wines suitable for every occasion, from lunch to dinner, up to special dessert wine.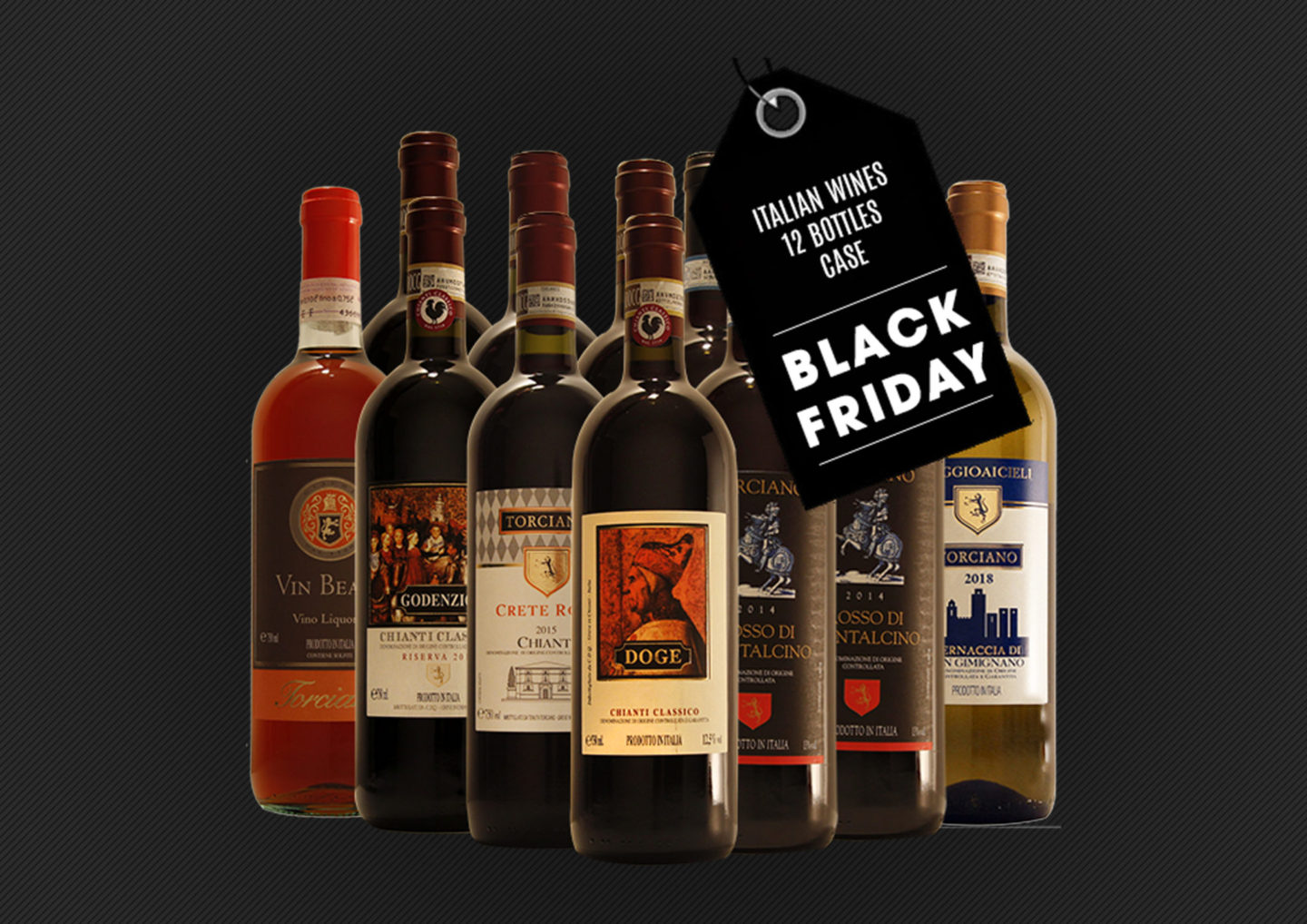 Vino Nobile di Montepulciano – 12 bottles case
The mouthfeel reveals good complexity and a lot of freshness. Its color is an intense ruby, brilliant tending to garnet with age. Its bouquet is strong with a violet, light, elegant, soft and velvety flavor. Ideal companion for second courses based on chicken, game and aged cheeses.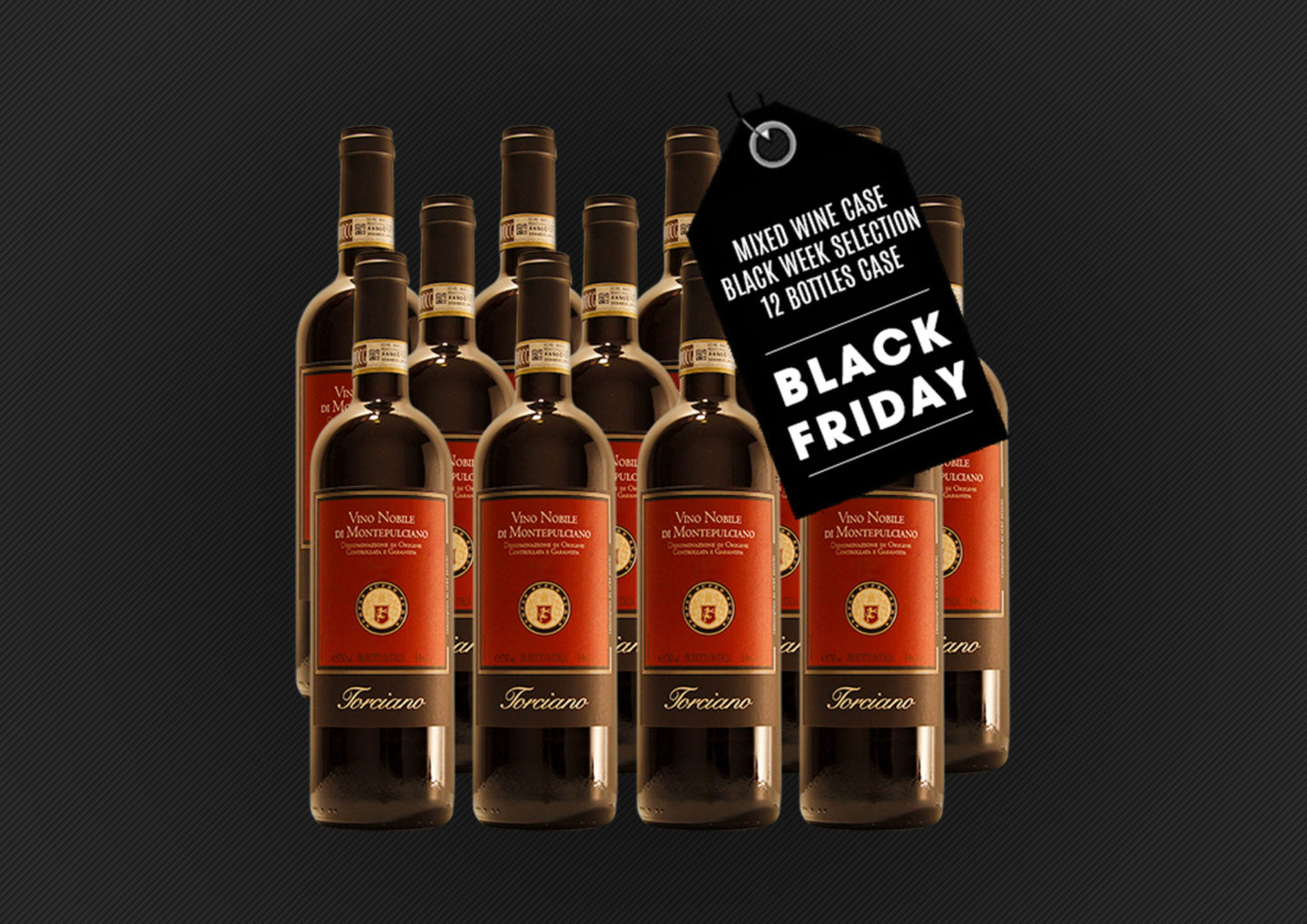 Mixed Olive Oil & Vinegar – 6 bottles case
You can not miss the taste of Tuscan flavors on your party table! The Tenuta Torciano team thought to make this beautiful Top Gourmet selection. Balsamic Vinegar is a famous and rare product, for connoisseurs of good food. This tasty offer is designed to make your meal special with high quality Tuscan oils! Be creative giving life to your dishes and make them special with a whole set of oils and balsamic vinegard.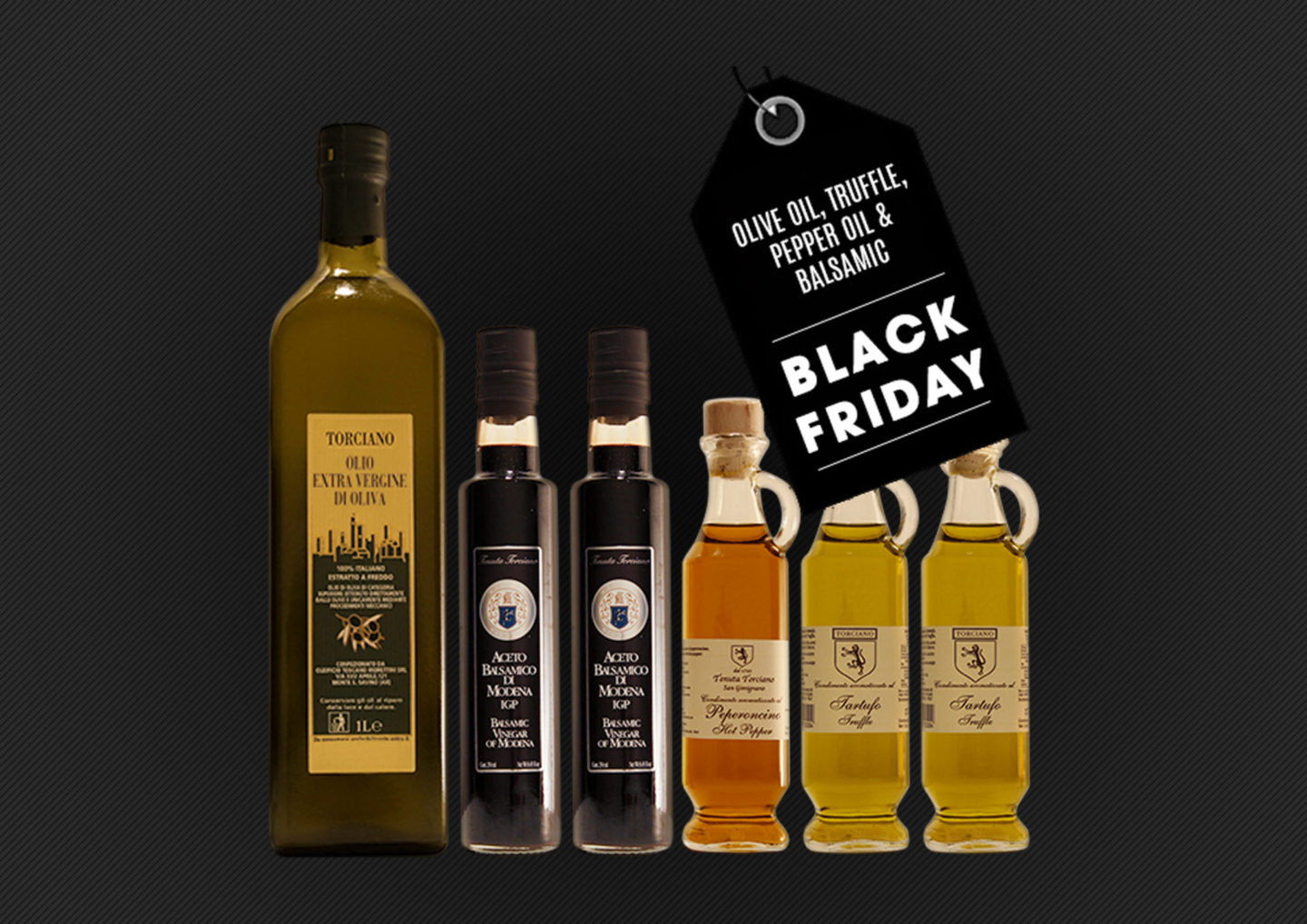 Still Wine & Sparkling Wine!
This case contains 6 bottles of 2018 Vernaccia di San Gimignano White Still Wine and 6 bottles of Sparkling Extra Dry PROSECCO from Italy. This case is perfect for all who love White Wines and Enjoy a party!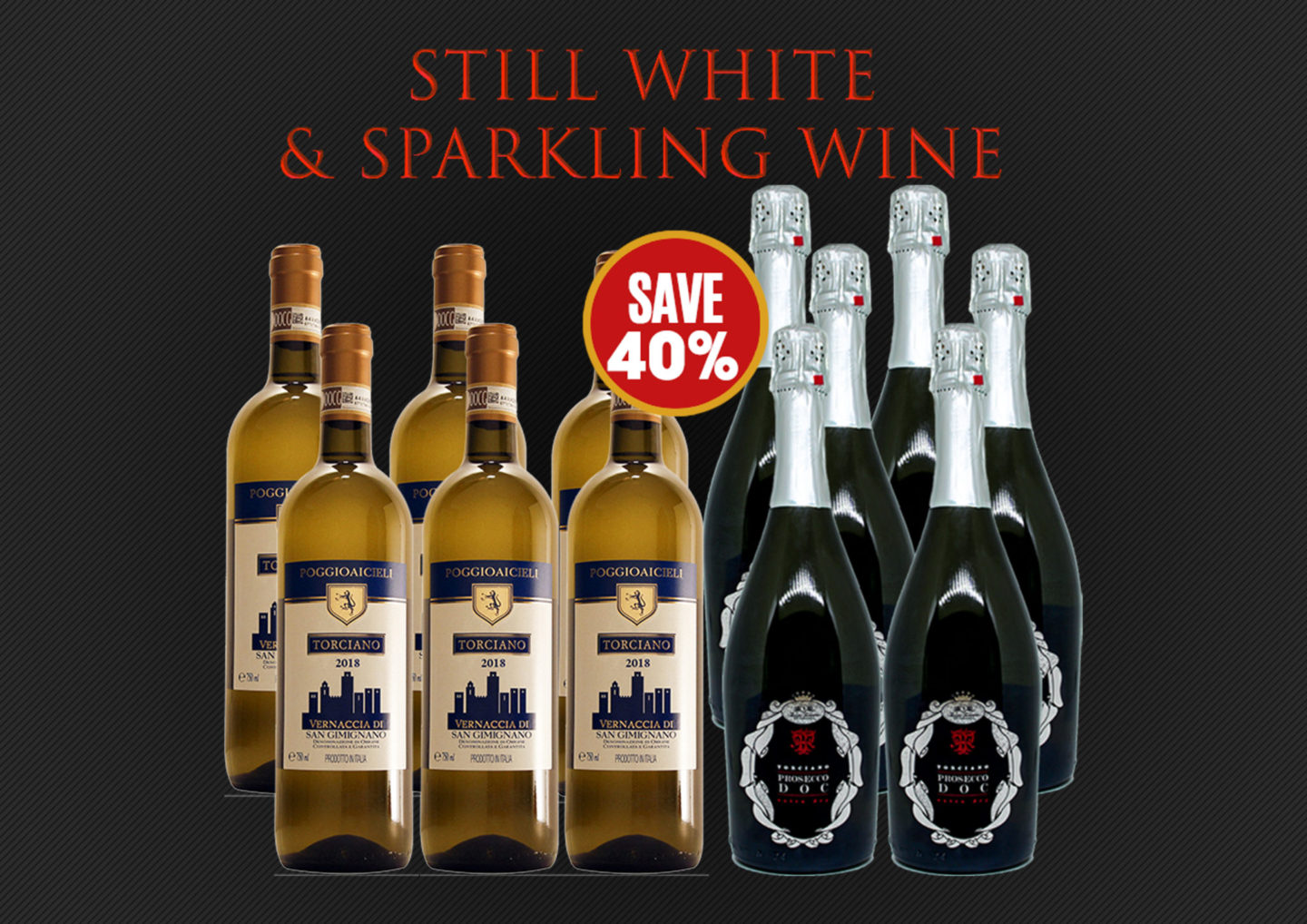 Most items will remain in the promotion until December 2 but we recommend that you buy as soon as possible what you are interested in, as stocks may be limited.
Have a good purchases!
www.torciano.com – torciano@torciano.com – +39 0577988134