From the month of November 2014 to March 2015, the troupe Tenuta Torciano Winery, with the owner Pierluigi Giachi, visited and are visiting the most prestigious clients of Tuscan wine cellar, all residents in the United States,with his WINE TASTING SCHOOL.
During these events, Pierluigi is teaching the basics to taste a wine, etiquette glass, oenological characteristics of the wine and food pairing wine for all occasions.
Pierluigi Giachi is bringing a "Piece of Italy" in their homes with his Wine Tasting School. Simplicity, familiarity, friendliness and quality are the ingredients of these events.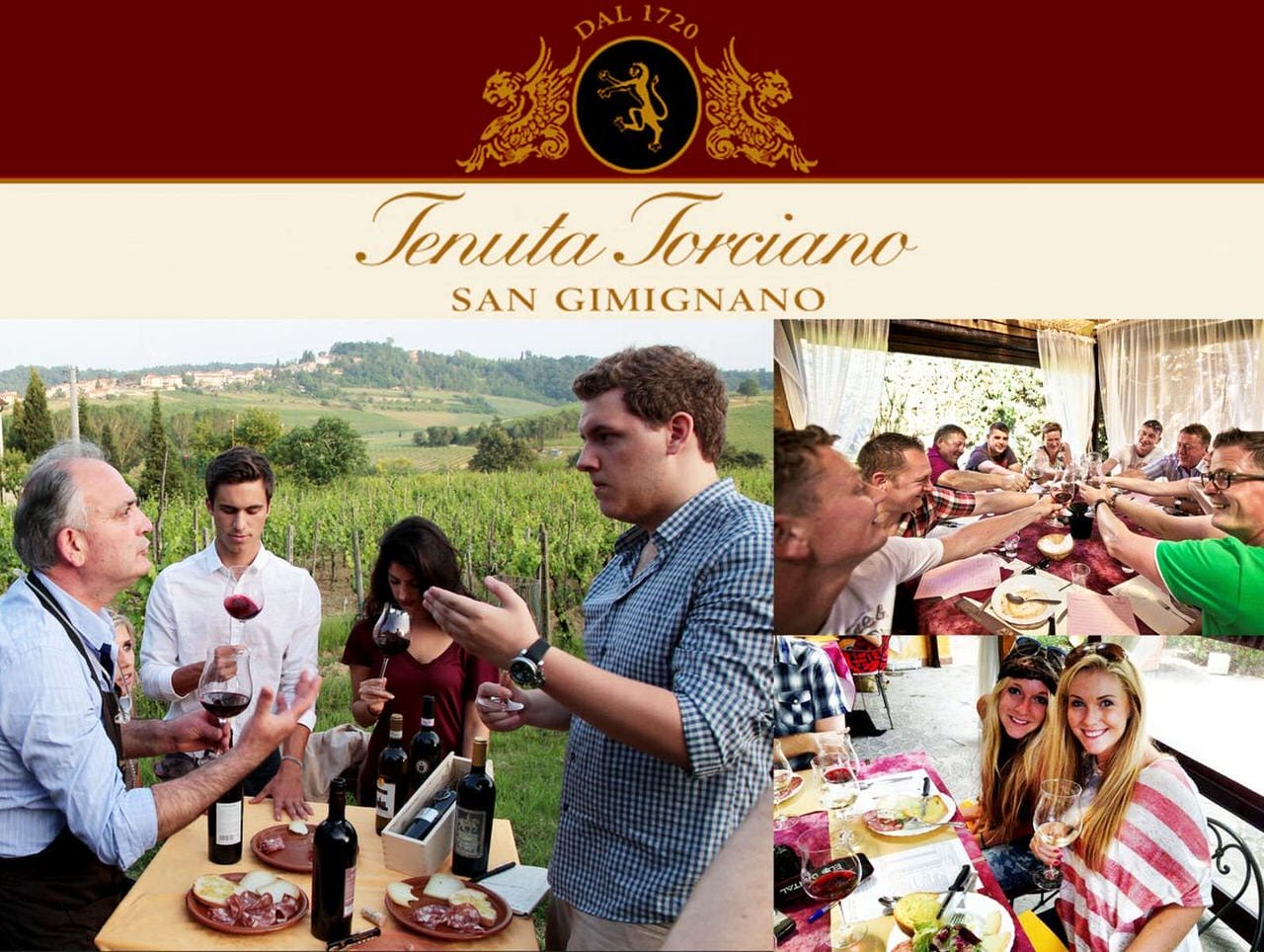 Cities that Pierluigi visit with his Wine Tasting School are:
New York, Pittsburgh, Washington, Boston, Denver, Aspen, San Francisco, Oakland, Atlanta, Los Angeles, Honolulu, Kona, Las Vegas, Fresno, Portland, Miami, New Orleans, Indianapolis, Houston, Dallas, Alabama, North Carolina, New Jersey, Saint Louis, Tampa, Connecticut, Upstate.
If you want to bring a Piece of Italy at your house with a Wine Tasting School with Pierluigi and the crew of Torciano Winery, with its scents, flavors and laughter call us at +39 3397057216 or send us an email at pierluigiontour@torciano.com